This instruction show you guide step-by-step guide on how to use Autel IM608 programmer to add new key for Volkswagen Jetta 2013.
Preparations:
A working key
Autel IM608 with XP400 programmer
Procedures:
Build connection between Autel IM608 programmer and XP400 programmer,and connect it Volkswagen Jetta.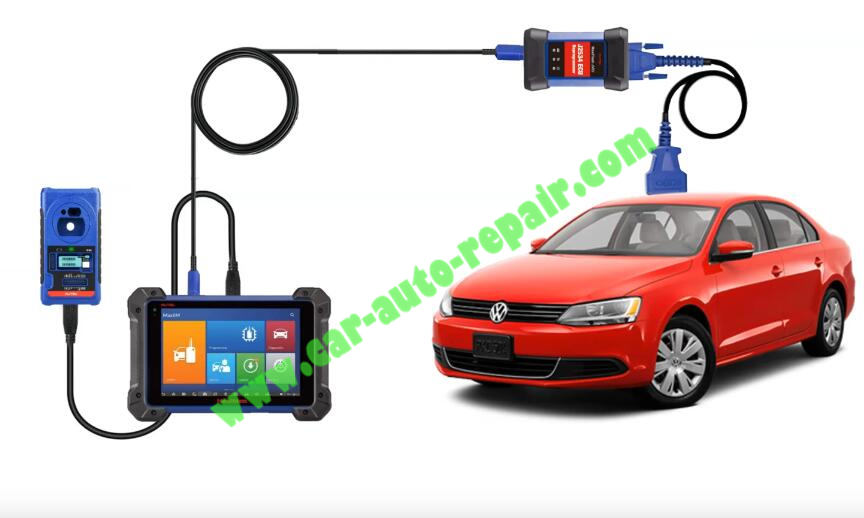 Use the working key to turn on ignition,but don't start engine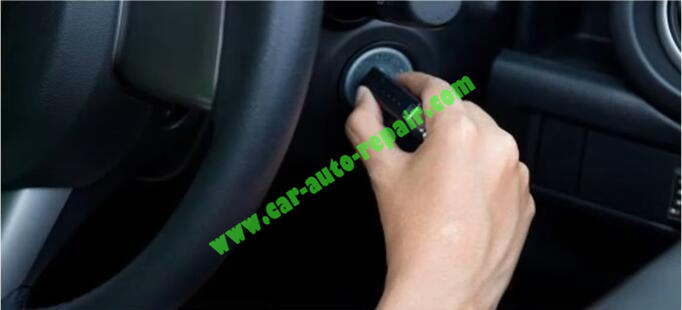 Enter Autel IM608 menu to select "IMMO"–>"Volkswagen"–>"Smart Mode"
After vehicle identification,it will show you vehicle information,and press "Yes"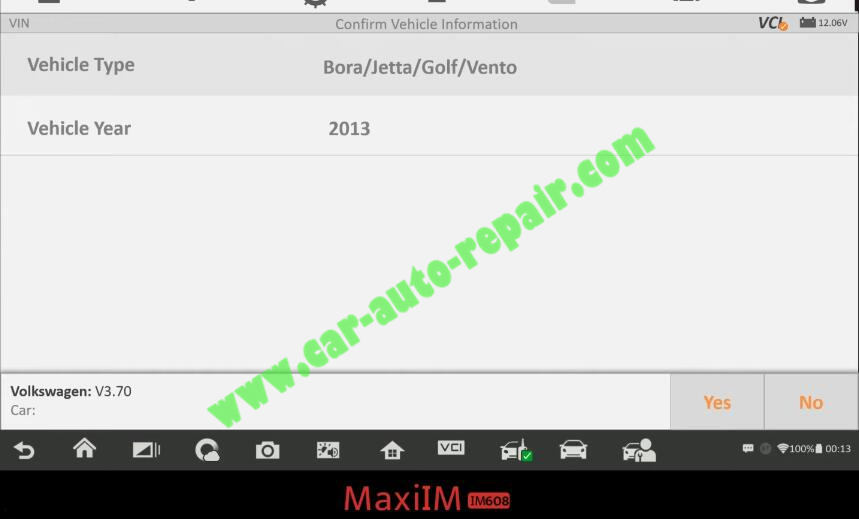 It show you with the description of function,press "OK"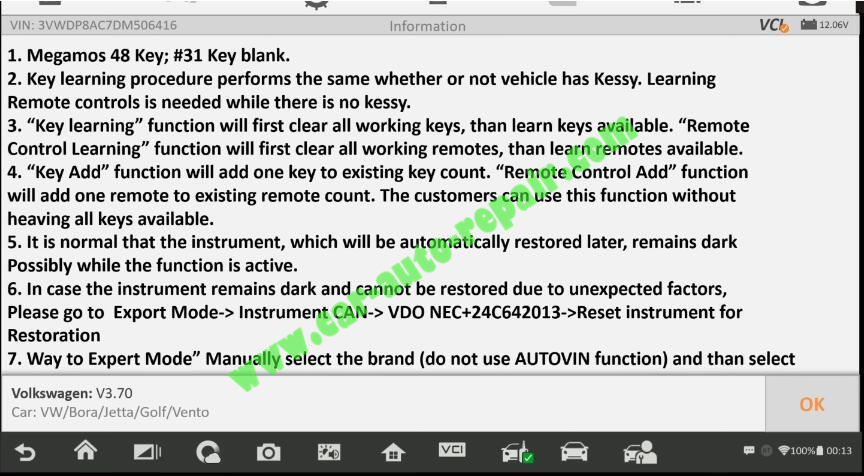 Then it show you with the current working keys,press "ESC" to exist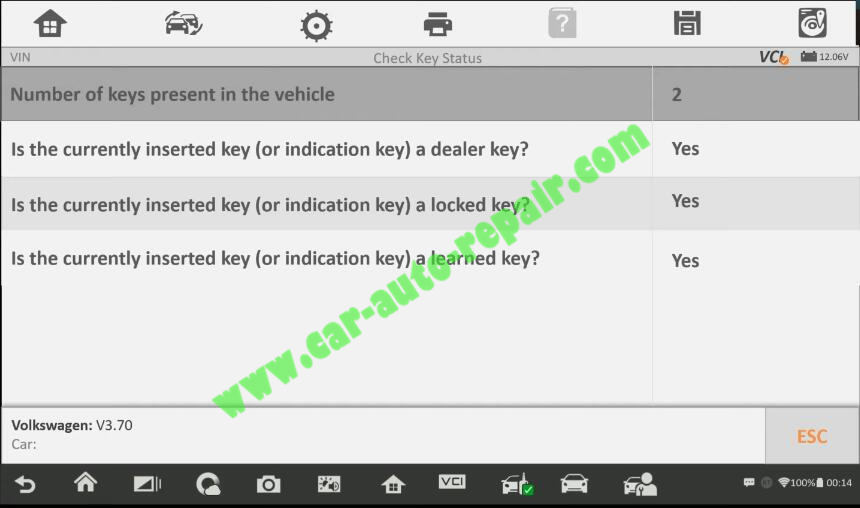 Select "Key Add"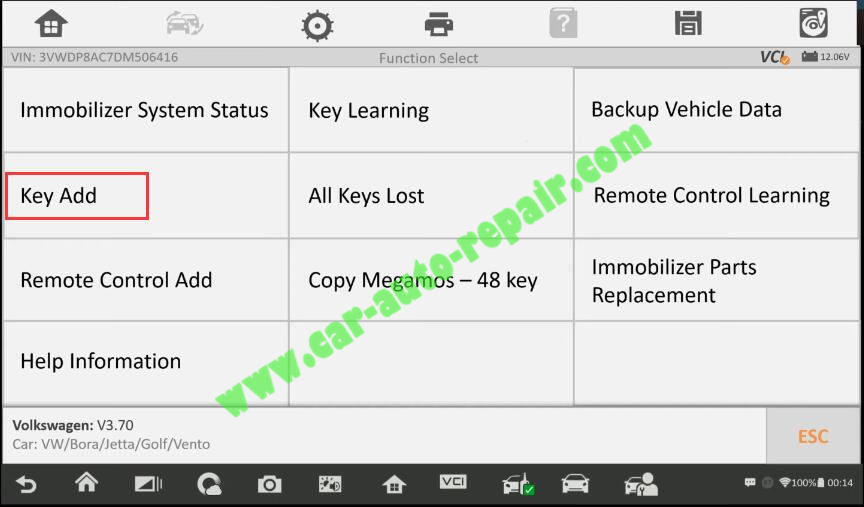 If vehicle with Kessy:
The remote start function may fail after using Key Add function.For the vehicle to start,the key need to be pressed close to the key indication area.
Press "Yes"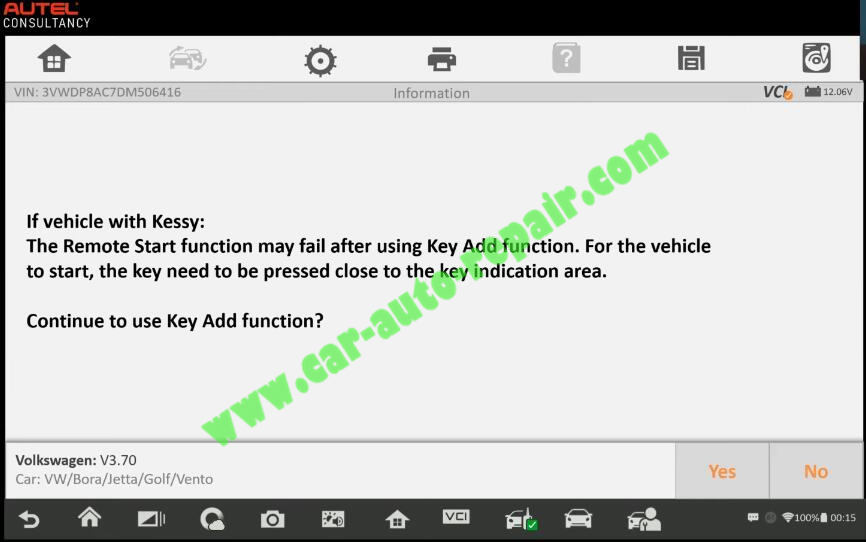 Now Autel IM608 will do new key adding automatically,please just wait.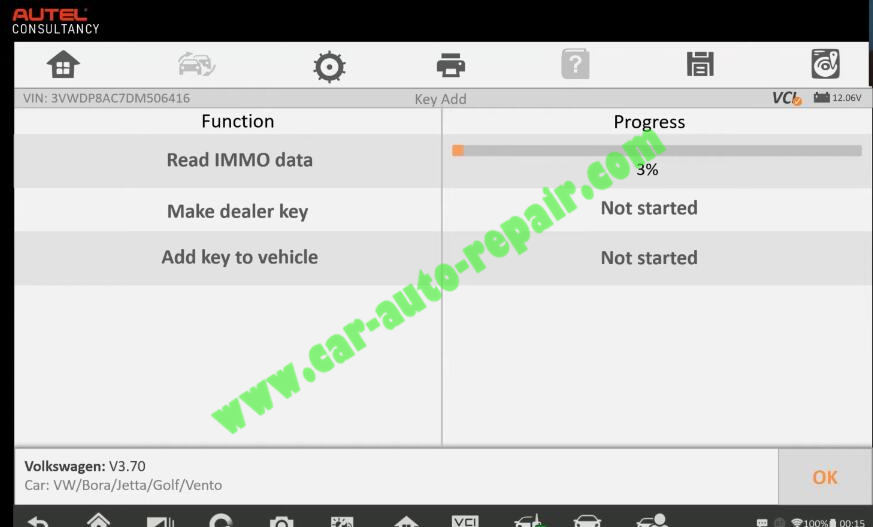 During programming process,the instrument will have black screen,which is normal.
Later it's screen will illuminate
Autel IM608 will finish 3 steps:
Read IMMO data
Make dealer key
Add key to vehicle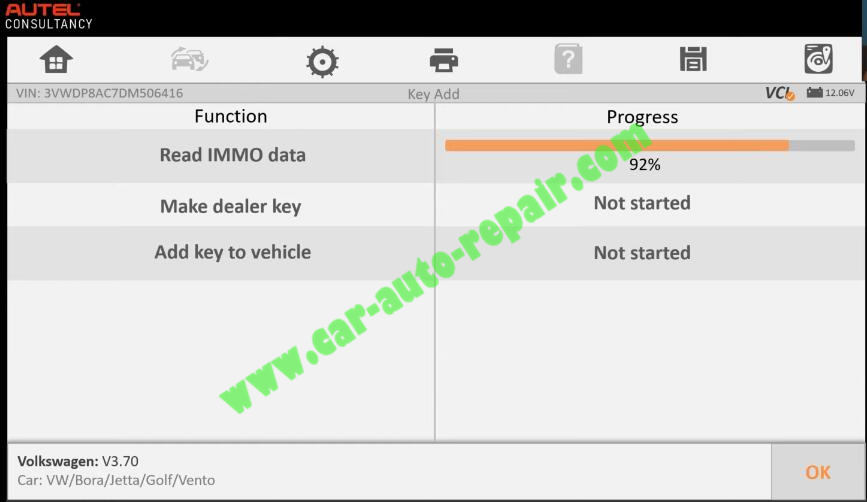 When immo data reading done,it will ask you if to make dealer key,press "Yes"
Please put a blank key in the programmer keyhole and press "OK"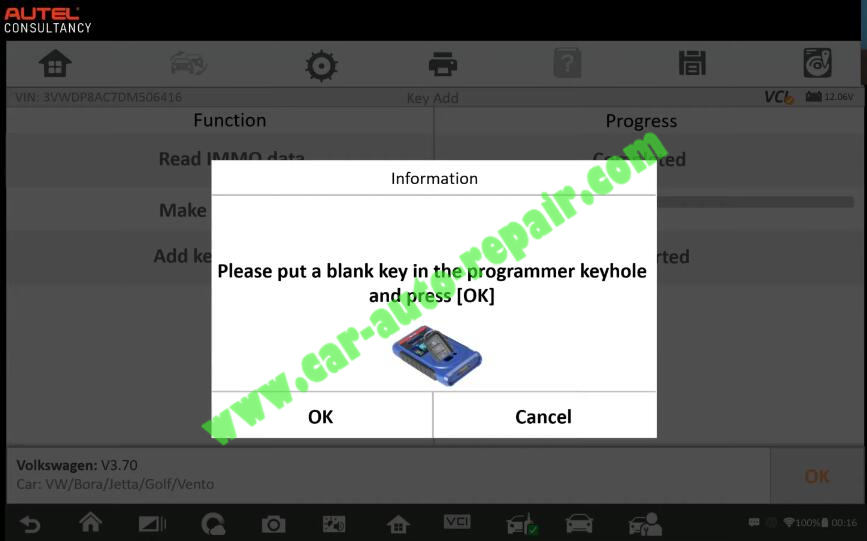 If you just need add one key,here press "No"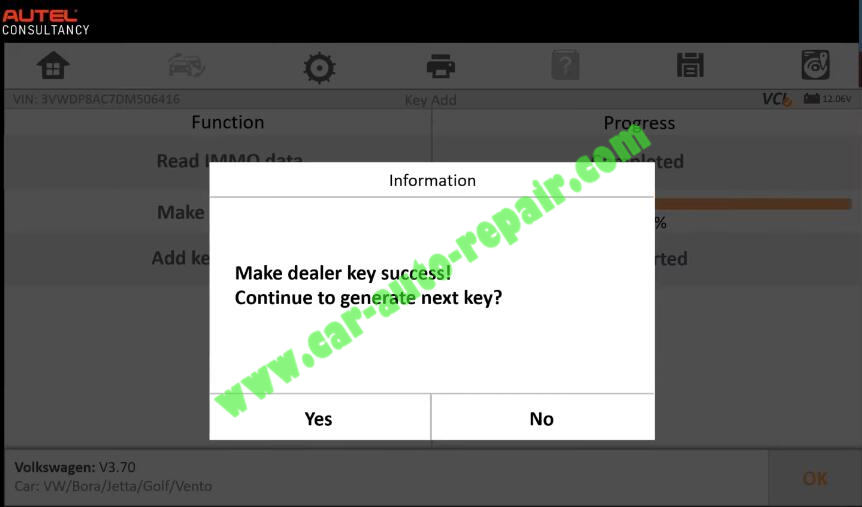 Now it will do last step to add key to vehicle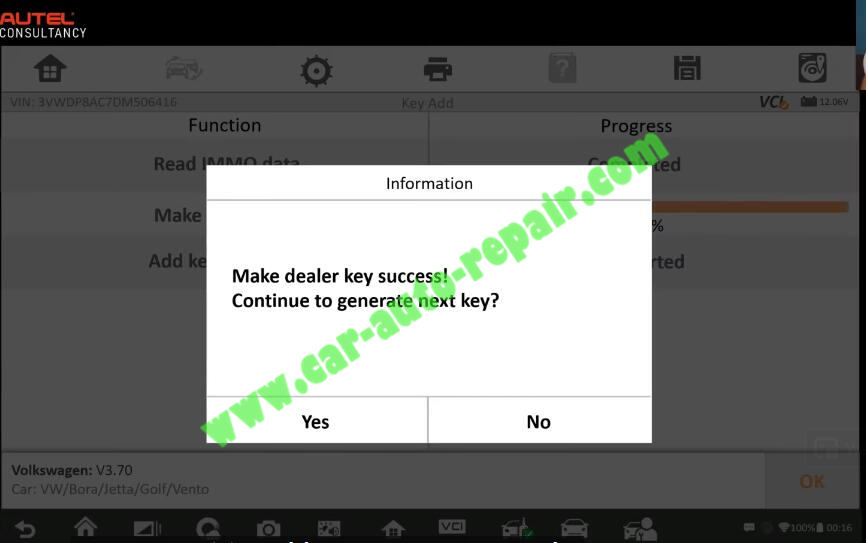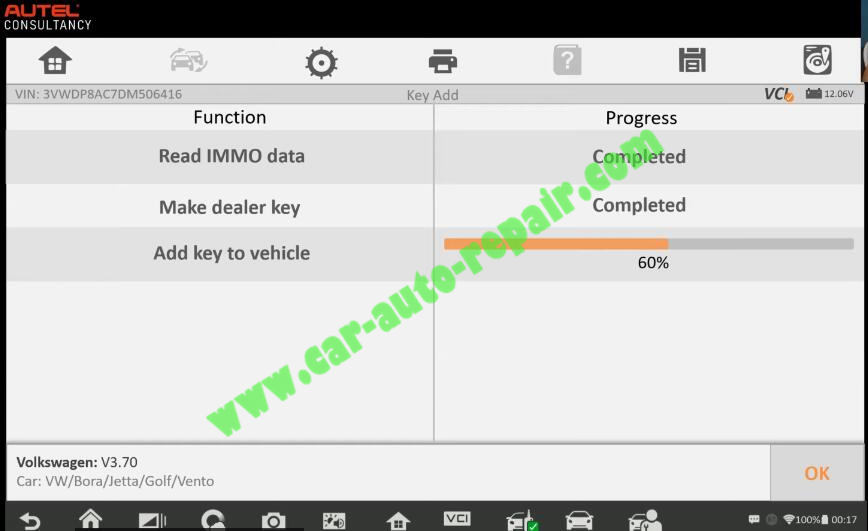 Done!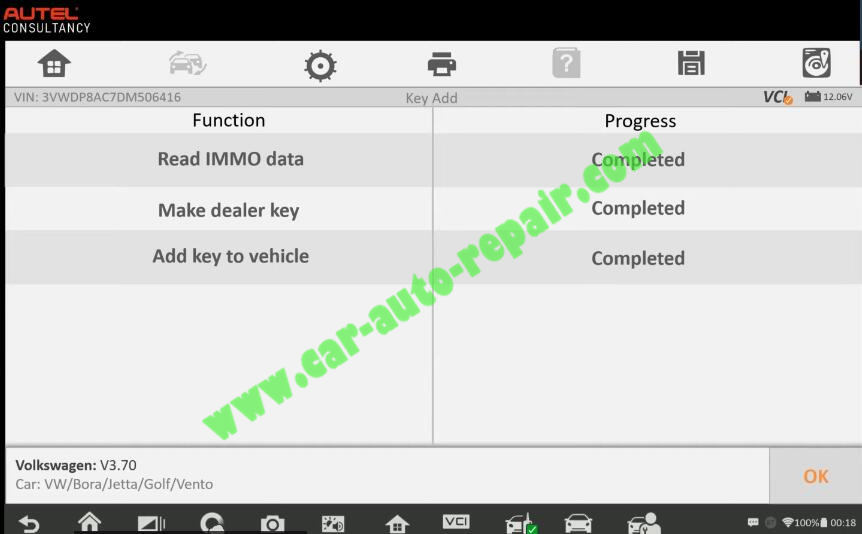 And for more Volkswagen key programming case,check here:VW Key Programming.
(Visited 154 times, 1 visits today)