In this instruction,you can learn how to upgrade UltraProg programmer firmware.Please aware, if new firmware version is available in "Upgrade firmware" window. Upgrade is necessary to complete before start the using of new software, otherwise may functions will not work, hardware get freeze, or not working well.
Related Contents:
UltraProg Programmer Software Free Download
How to Install UltraProg Programmer Software
Firmware upgrade is easy operation,to complete please follow the below steps.
1.Be sure device is connected to the correct COM port. You can confirm it under device manager of Windows under COM&LPT point, if you are not sure.
2.Click the "Upgrade firmware" button, then you will see below message

3.Press the reset button of interfacewithin a very short period, then click above OK button

4.If you did all well, firmware upgrade is starts and proceed like below.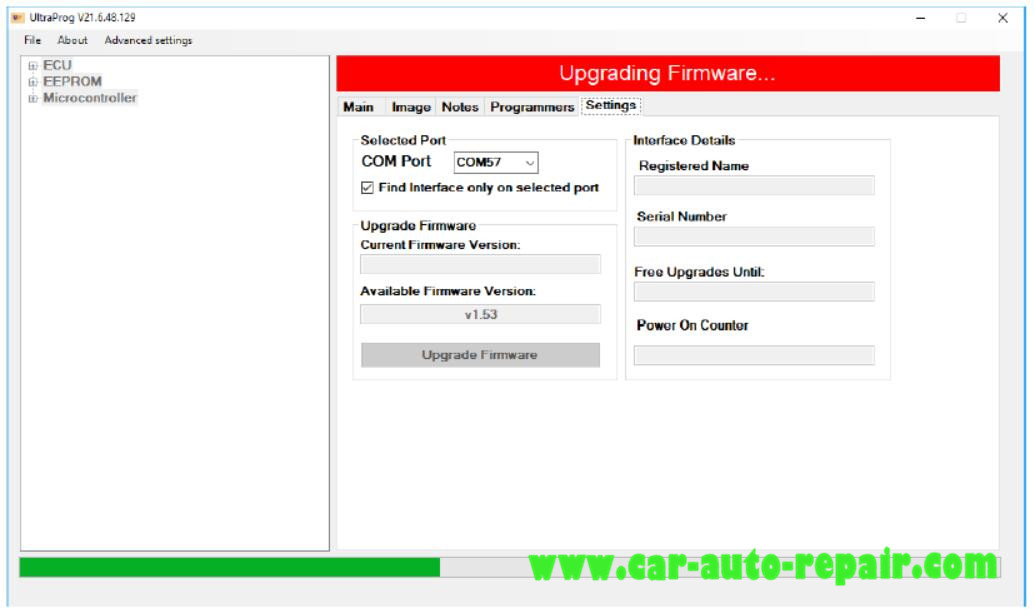 The upgrade takes about4minutes, so be patient and don't disconnect andpower off the interface or don't close the software, just wait until progress bar reach the end.Basically, uncompleted firmware upgrade also can repeat, so in case of serious event or freeze of system, you can retry from the beginning again.
5.By end of the upgrade the below message is appear, and interface reconnect automatically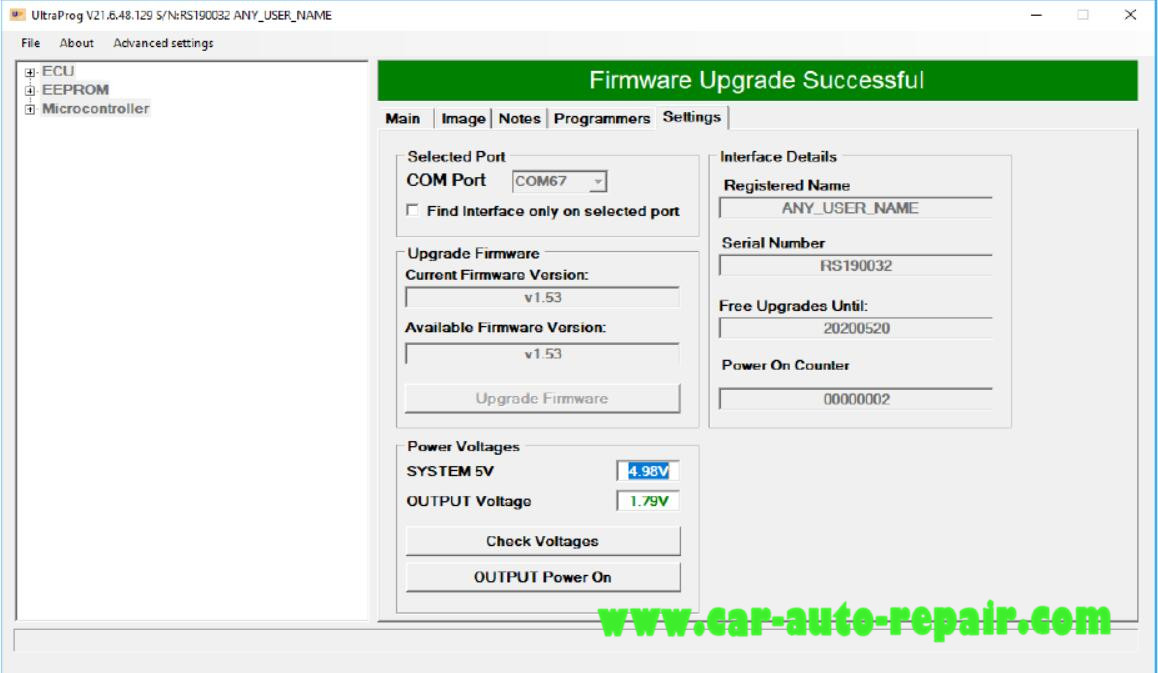 6.System is upgraded and ready to use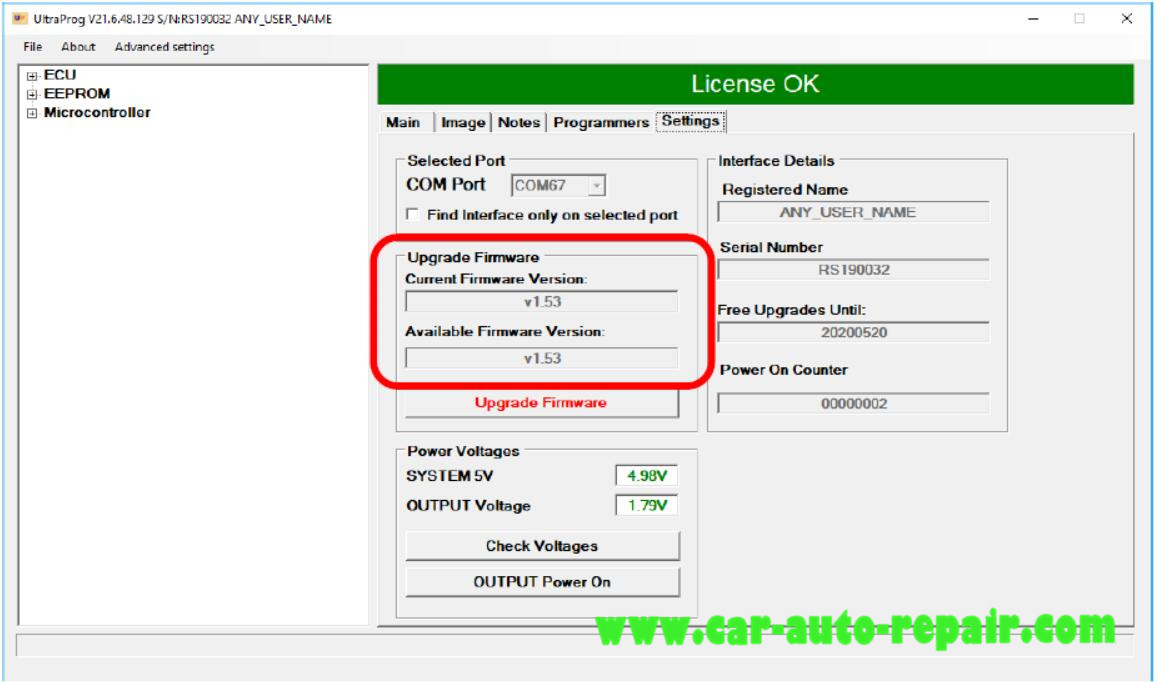 7.Troubleshootingof firmware upgrade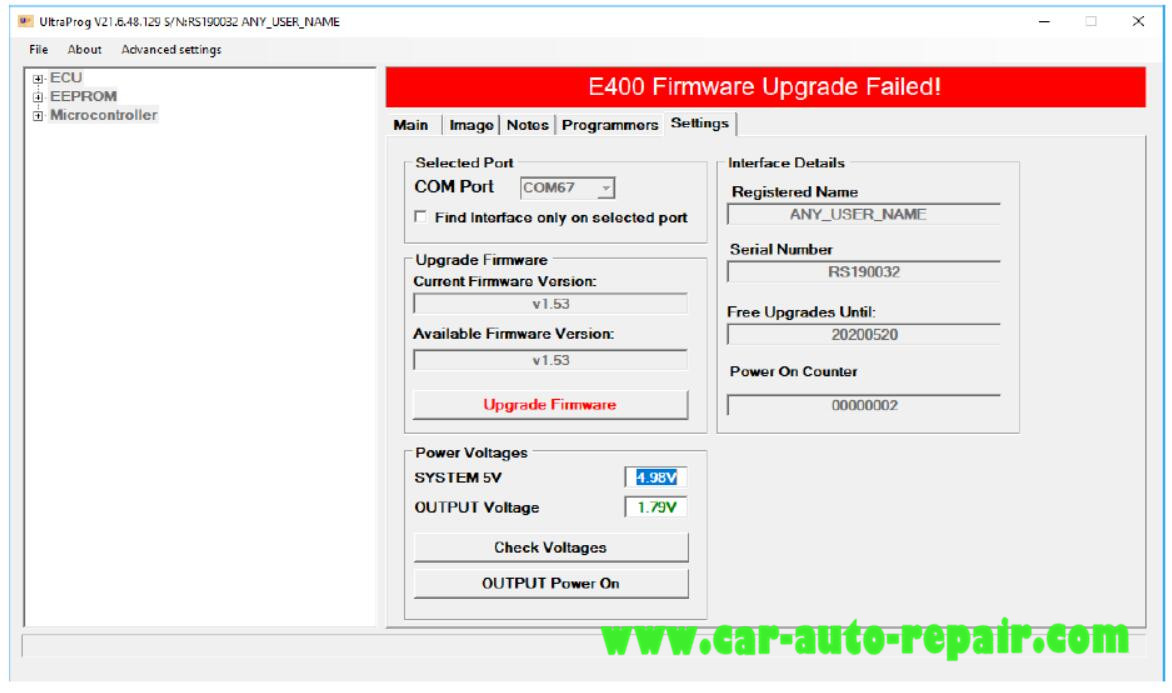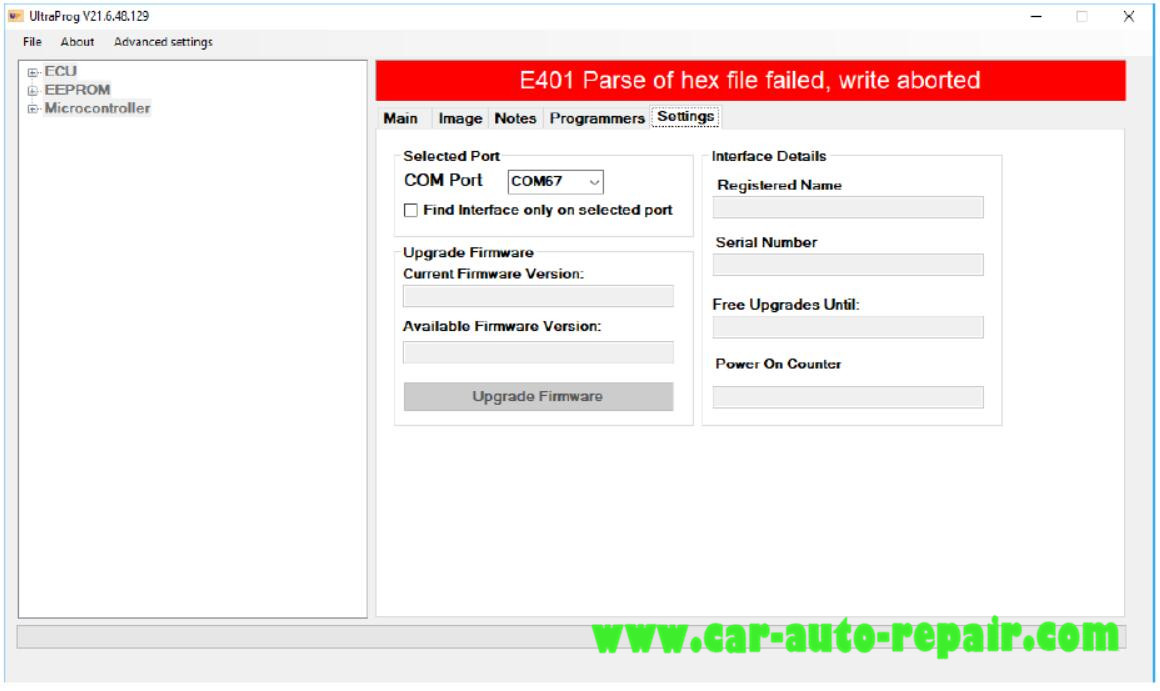 In case of error, don't be panic. You are not able to destroy the UltraProg hardware by firmware upgrade. UltraProg has protected memory area, which is not changed by any firmware upgrade. Even the Power LED is not lightning, the hardware is not dead, justupgraded unwell. Please repeat the steps above, until you get successful upgrade.
(Visited 40 times, 1 visits today)