There are two pieces that make up the ABS control unit: the Dynamic control module and the hydraulic control unit. This article will show you how to replace the dynamic ABS control module. The ABS control module gets signals from not only the braking system and wheel speed sensors but also the steering sensor and other sensor throughout the vehicle to work in tandem with the other stability control units.
And here are more topics about ABS project:ABS (Anti-lock Braking System) Trouble Repair
Applies to: C350 (2007-14), C180 (2007-14), C200 (2007-14), C230 (2007-14), C250 (2007-14), C280 (2007-14), C300 (2007-14), C320 (2007-14)
Time:1 hour
Tab:$650
Talent: 2
Tools: T20 Torx driver
Parts Required:New ABS control module
Hot Tip:Take care not to spill brake fluid
Performance Gain:Proper braking
Complementary Modification:Bleed the brakes
Benz ABS Dynamic Control Module Replacement Procedures:
There are two pieces that make up the ABS control unit:the dynamic control module(red arrow) and hydraulic control unit (yellow arrow).The two units are connected and located at the front of the engine  compartment.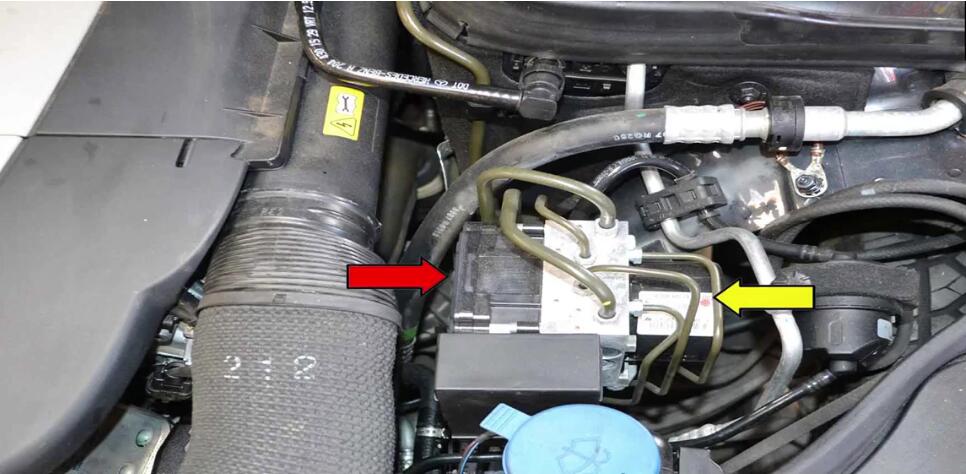 You need to separate the wiring connection from the control unit.Begin by lifting off the protective cover (red arrow) from the wiring connection (yellow arrow).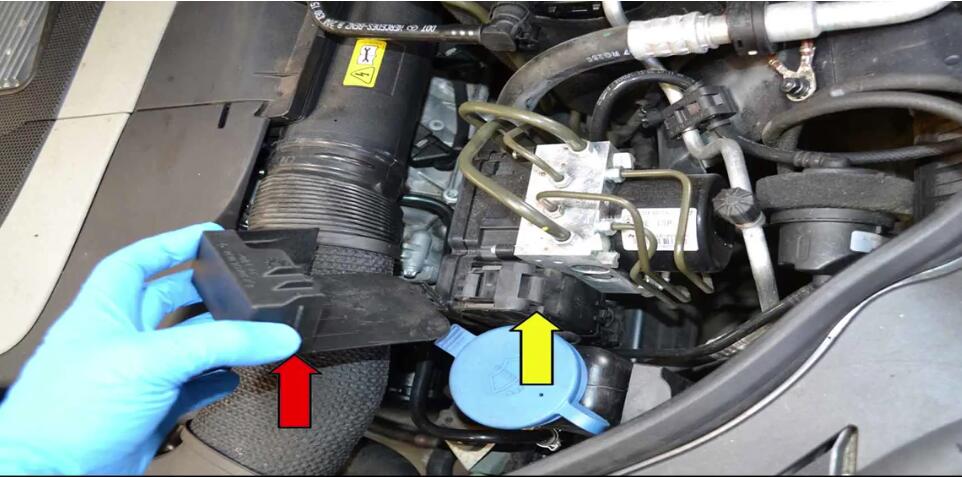 When separating the wiring connection for the control unit it is very important that you do not damage the clip on the harness,as this can cause the harness to not lock into place when reinstalling.Never use tools to disconnect the harness and never force it.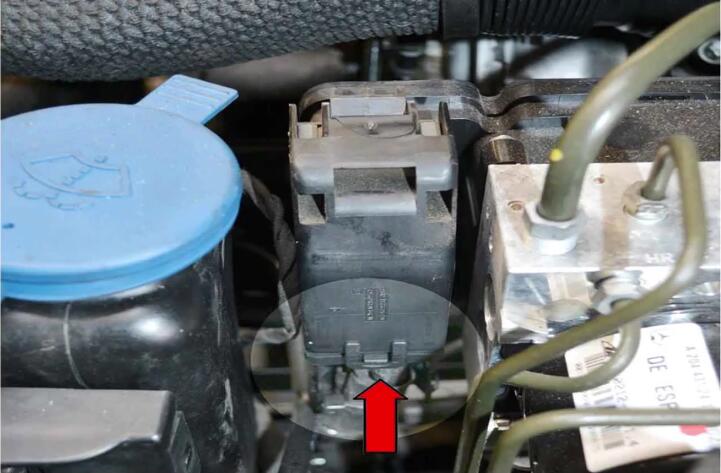 If you are forcing it you are doing something wrong.Release the clips on the bottom of the connector (red arrow),and pivot the connector up toward the top 90 degree.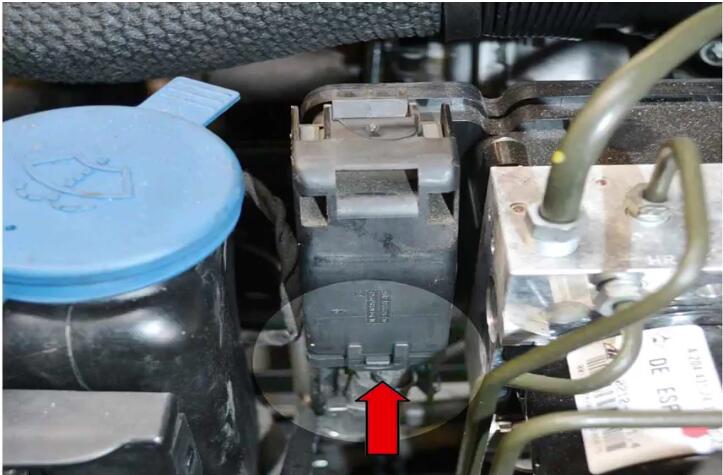 This photo illustrates the connector hinge (red arrow) when it is raised 90 degrees.This will start to "Walk" or push the harness out from the control module.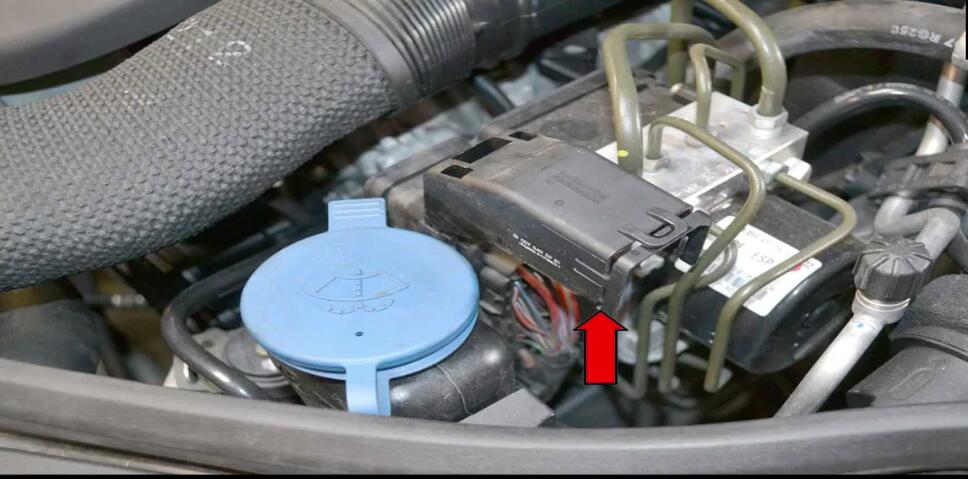 With the hinge all the way up you can pull the connection straight back and apart.There are a lot of small electrical pin connections in the harness so make sure it is properly lined up when reinstalling so as to not damage it.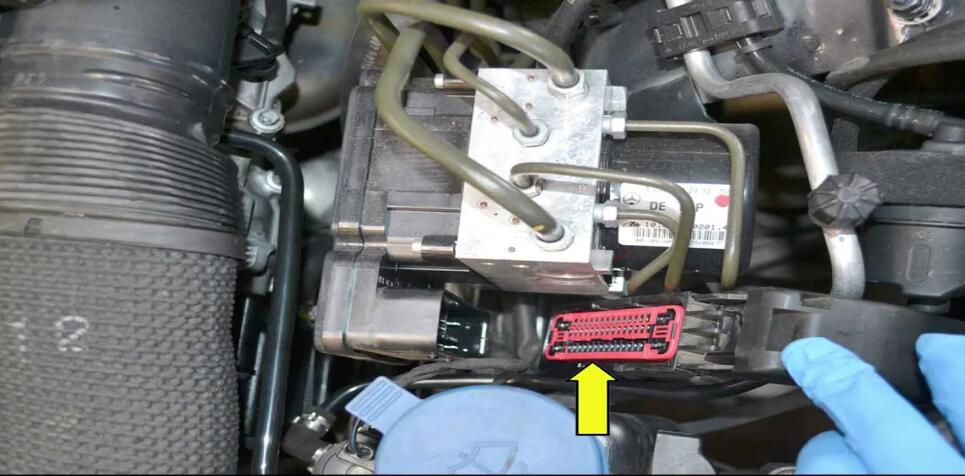 To remove the unit,remove the left side air inlet duct by compressing it toward the front of the vehicle (red arrow) and slipping it off the intake cover.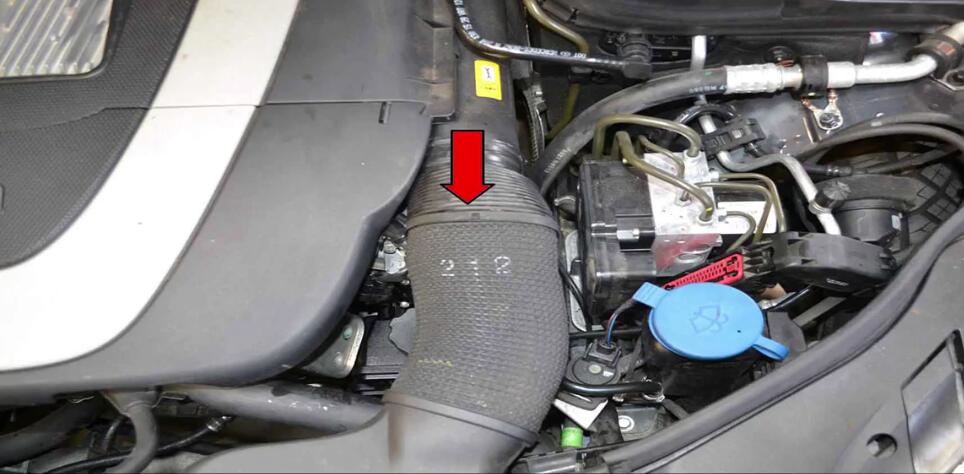 There are four T20 bolts that hold the dynamic control module to the hydraulic control unit (red arrows,two shown).Remove the four bolts.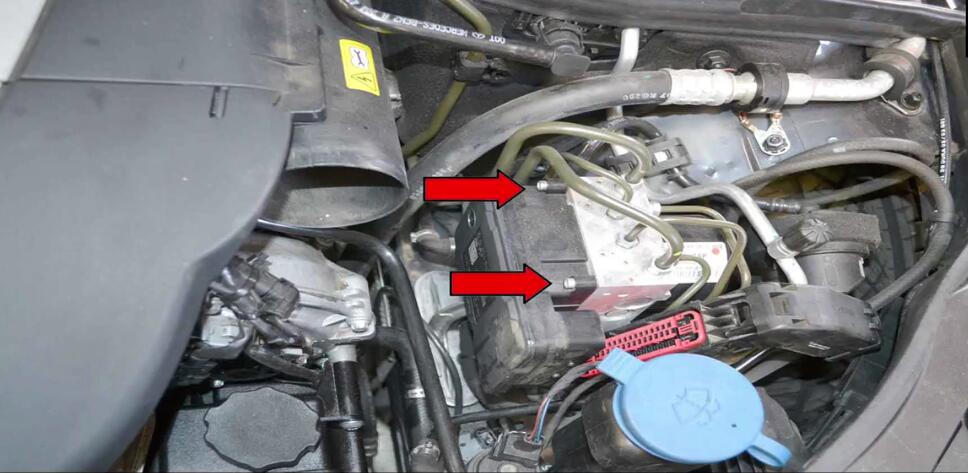 With the bolts removed pull the unit straight back and off (red arrow)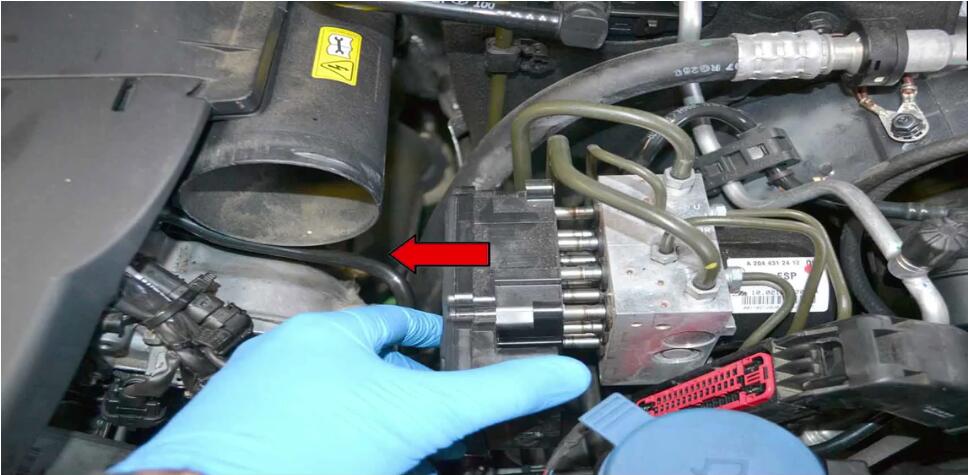 Before installing the new control unit make sure to inspect the hydraulic unit (red arrow).There should be no signs of damage,and there should be no brake fluid leaking out anywhere on the unit.Installation is the reverse of removal.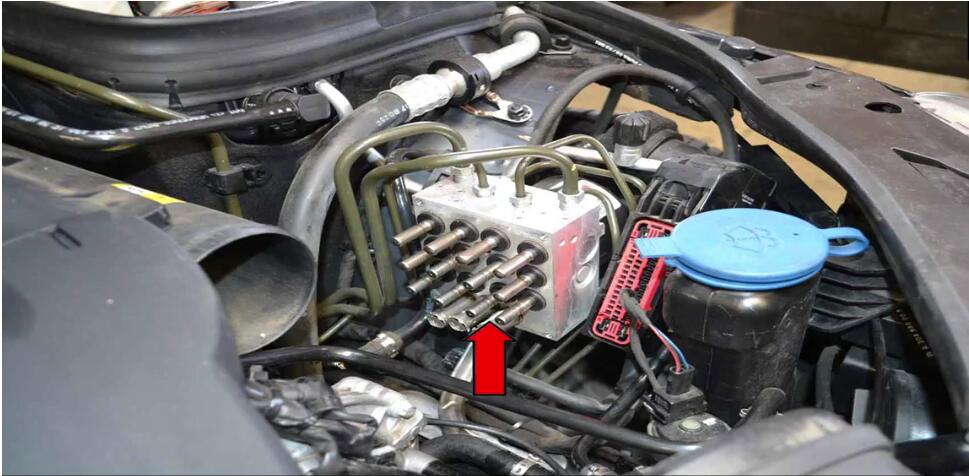 Done!
(Visited 209 times, 1 visits today)