This instruction will show you smart key code saving function on 2021 Hyundai Santafe via Zenith.
For more Hyundai vehicles projects, check here:Hyundai Trouble Repair.
Steps:
Connect Zenith to Hyundai Santafe obd port, then enter menu to select
"DIAGNOSIS"–>"HYUNDAI"–> "AUTOMATIC SELECTION", confirm vehicle information, click "OK"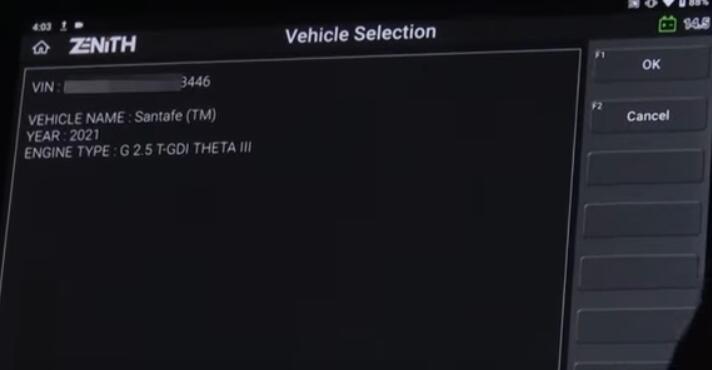 Select option accordingly
Latest Hyundai & Kia models are equipped with security gateway system.
To access systems, internet connection and user login is required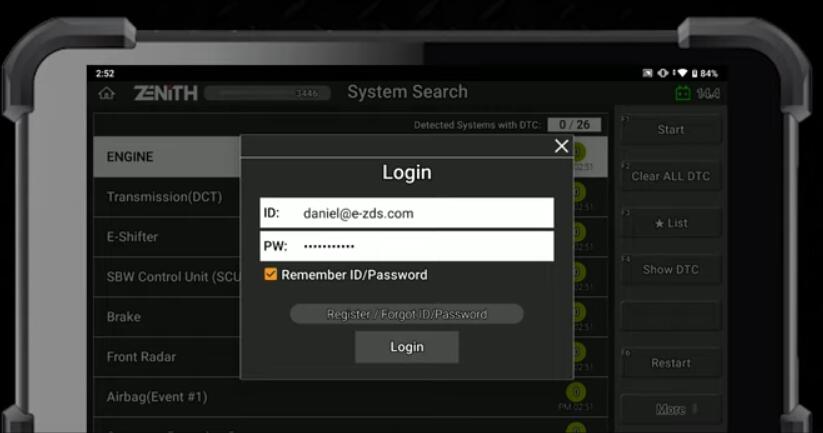 Select "IBU-SMK" system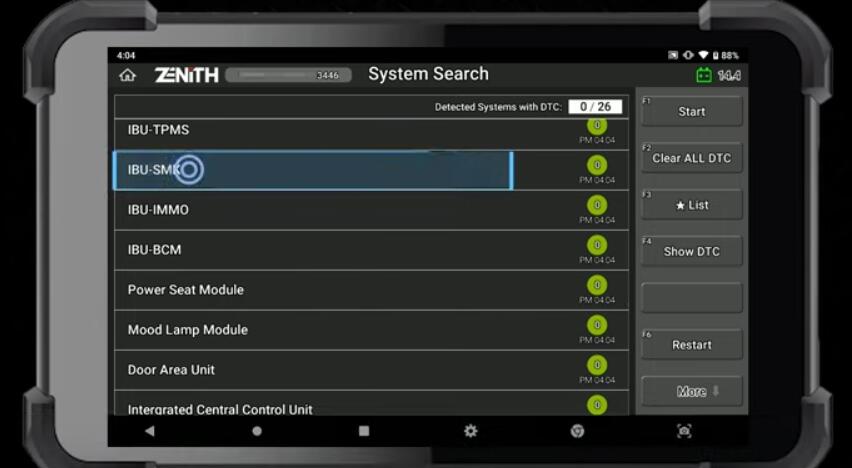 Select "Special Function"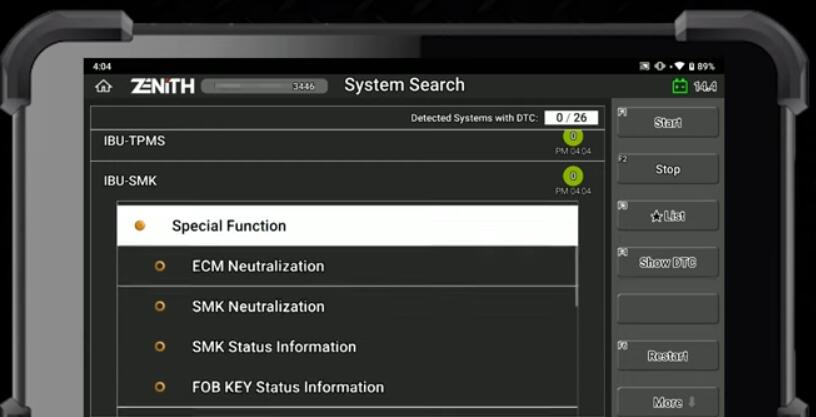 Scroll down and click "Smart Key Code Saving"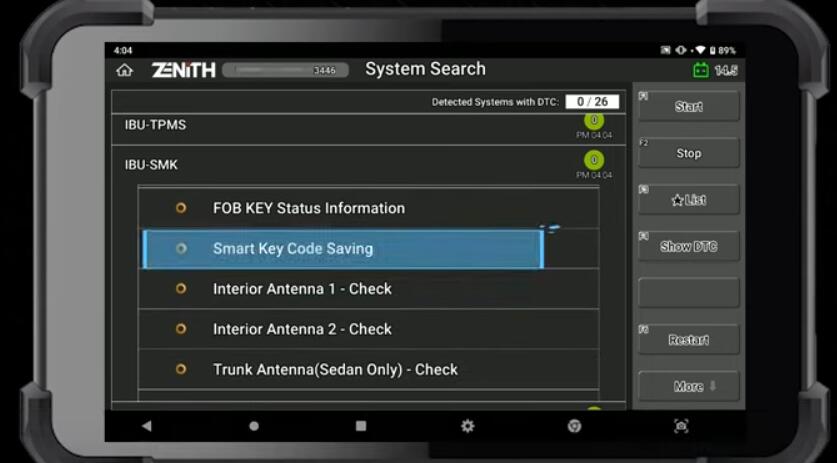 Read the description carefully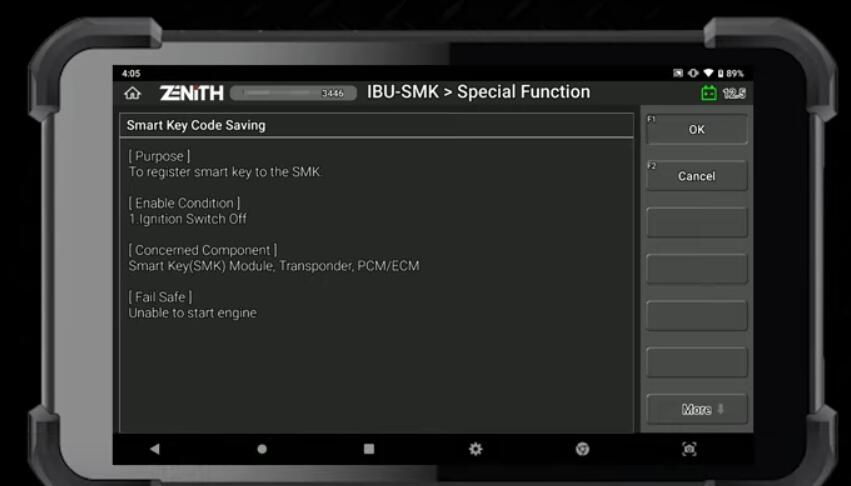 Turn IG to "OFF" position.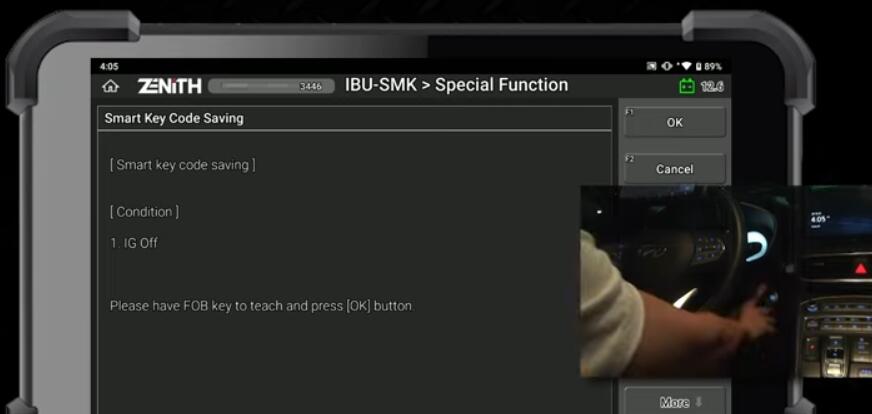 After do that, click "OK"
Then enter the PIN code(supported by official Hyundai dealer)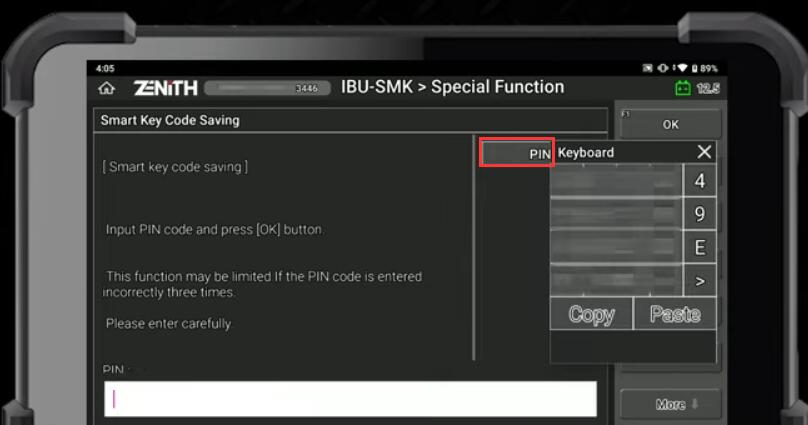 Press the Start Stop button with the smart key (Do not press with your finger)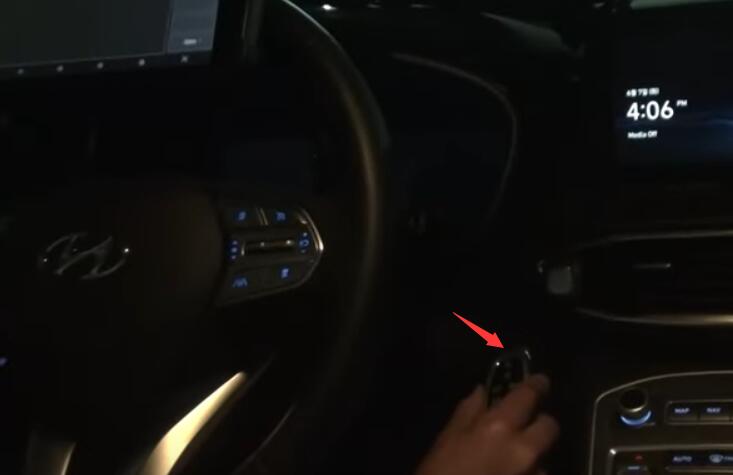 1st key is learned completely. Repeat the same procedure with your 2nd key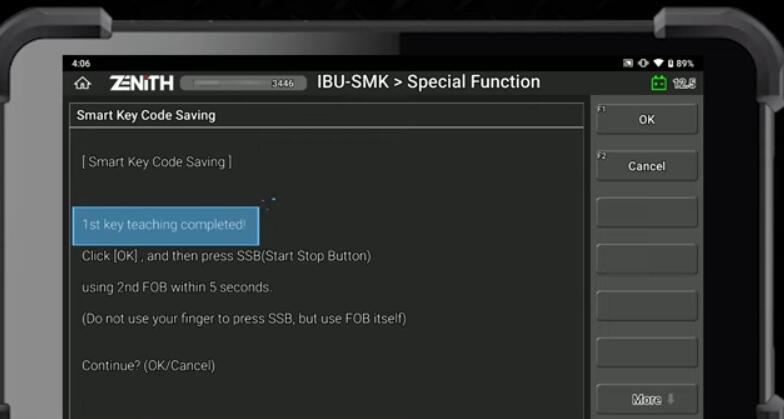 After leaned 2nd key, test both keys to make sure function is completed successfully.
More cases about Zenith, please refer to ZENITH Z5.
(Visited 244 times, 1 visits today)