Here I want to introduce the steps on how to install Navistar Engine Diagnostics software.Hope it helps.
Operations System Requirements:
Microsoft® Windows® Vista, Windows 7, or Windows 10 64–bit
1 GHz Intel Core 2 Duo, AMD Athlon X2 or better
2GB (32-bit) or 4GB (64-bit) of RAM
300 MB of free hard disk space
High speed Internet connection needed for software updates
1024 x 768 pixel (or better) display
One or more RP1210A compatible communication devices with SAE J1708 and/or SAE J1939 support
(See Diagnostic Interface Cable Information, page 13)
Improved system performance will occur with the installation of increased RAM
Communication Link Drivers
Navistar Engine Diagnostics uses standard RP1210A drivers for communication. The drivers are specific to the communications device and are not installed with Navistar Engine Diagnostics.
Navistar Engine Diagnostics software Installation Guide:
1.Prior to installation, a Navistar Engine Diagnostics product key must be obtained for each computer on which the software is to be installed. Product keys expire after a year and must reactivated to allow access to the program
2.Download Navistar Engine Diagnostics software here:
Navistar Engine Diagnostics NED Software Free Download
3.When the file has finished downloading, run it (Navistar Engine Diagnostics Setup.exe) to begin
installation. The first page of the Setup Wizard appears.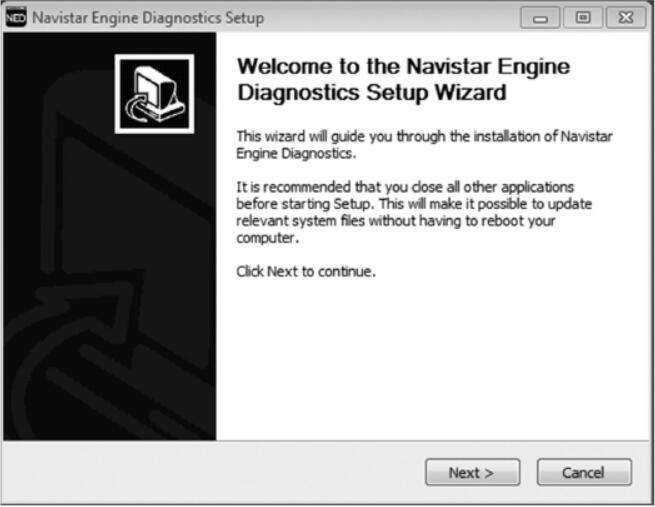 4. Click NEXT.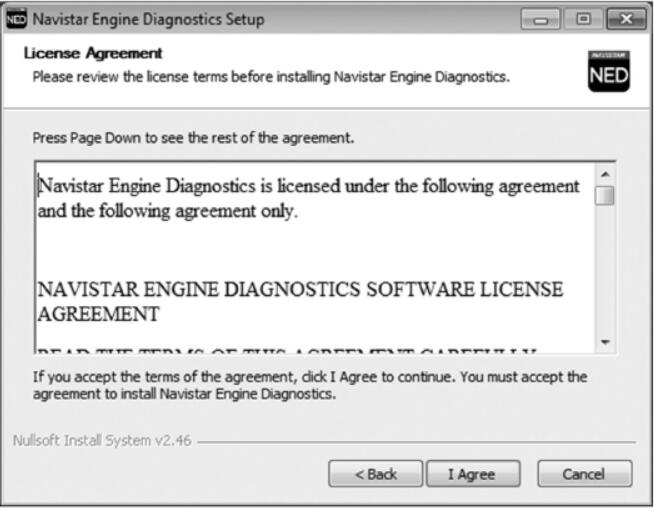 5.Read through the License Agreement. When finished, click I AGREE to proceed with installation.
When installation is complete, the final page of the wizard is displayed.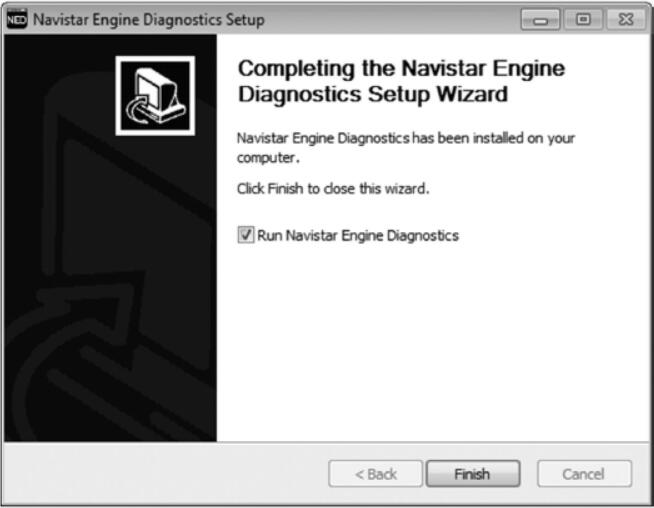 6.Ensure that the RUN NAVISTAR ENGINE DIAGNOSTICS box is checked.
7.Click FINISH to launch the program.
The first time Navistar Engine Diagnostics is installed on a specific computer, the user is prompted to enter their product key.

8.Enter the product key obtained for this computer and then click OK.
If the key was not entered correctly (or there is some other problem), an error message will be
displayed. Refer to Installation Error Messages for more information. Resolve the issue
indicated before proceeding.
If the key was entered correctly, the following window is displayed. Proceed to Step 10.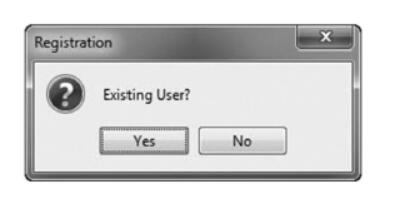 9.If you already have a Navistar-issued username and password for applications such as DLB, NavKal™ or Navistar Engine Diagnostics, click YES and proceed to Step 14.
If you DO NOT already have a Navistar issued username and password, click NO and proceed to Step 11.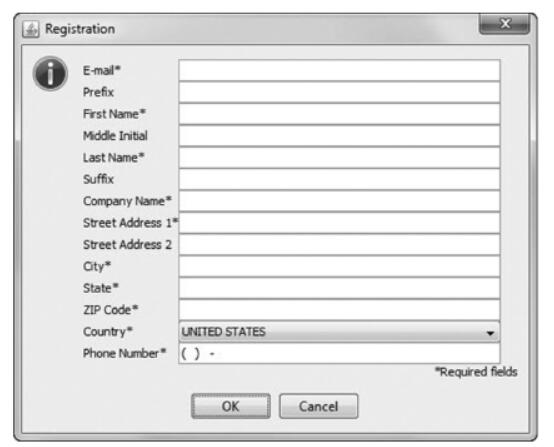 10.The Registration window appears. Fill in the information in this window. Required fields are indicated by an asterisk (*).
11.Click OK.
Once registration is completed successfully, the following message is displayed:

12.An email will be sent to the address provided on the registration form. Follow the instructions provided in
this email to complete the registration process. When finished, click OK in the window shown above.
NOTE – You MUST change your password by following the instructions provided in the email before
proceeding. The default password cannot be used to log into the application.
13.The User Authentication window appears. Enter your username and password and click OK.

14.Once you are logged in for the first time, the software will start and begin to update itself.
NOTE – The Navistar Engine Diagnostics program will not function until the user has successfully logged in at least once while connected to the network. The user may need to consult with the technical computer support staff if the Navistar Engine Diagnostics program cannot connect to the Navistar site. Error messages will be generated if connection to Navistar fails. Your Internet firewalls must be configured to allow two-way communication to the following Navistar host names:
d2mutuy95x2dyc.cloudfront.net
evalueb.internationaldelivers.com
Be aware that the underlying IP addresses for these hosts are subject to change and may vary by region.When possible, grant access by host name rather than IP address.
(Visited 234 times, 1 visits today)