This article show the guide on how to replace brake pads and motor for you vehicle.A car's braking system is one of the most important components in your driving experience, as it's the only thing keeping you from smashing into that bus full of nuns on your spirited run to the grocery store.It's a fairly simple hydraulic system that allows the force applied at the pedal to be translated to clamping force at the wheel.
Note:After reading the post,you would better to watch the video to check the details.
When you need to change the brake pads for your car?
When a brake pad wears down on a rotor, it will often make a squeaking sound when applied. This is an audible safety measure to make sure that the driver knows to change the brakes soon.And I have written a article about How to Tell If You Need to Change Your Car Brake Pads,read it to get more detailed info.
Preparation:
Jack car up,remember any time you're lifting the front of the vehicle make sure that you have jack stands on both site.And keep the jack there for extra protection.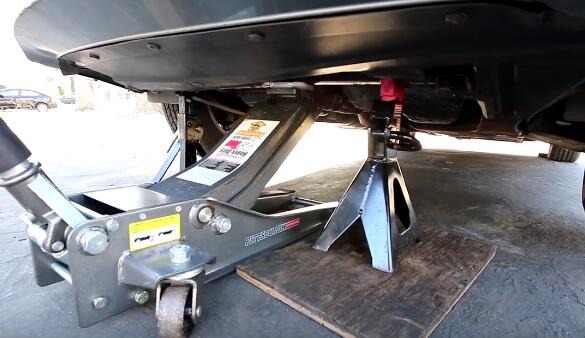 Note:Don't forget to block off the rear wheels to prevent your car from rolling.
Get the tire off,and slide it underneath the chassis for extra protection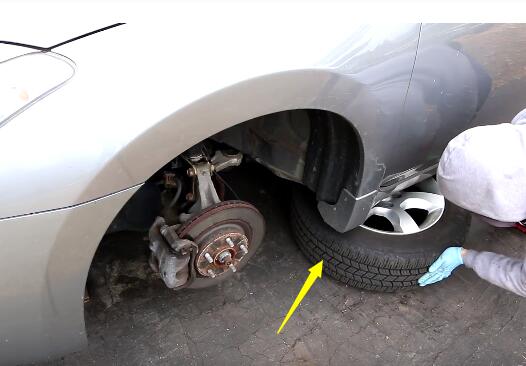 Procedure of changing the brake pads and motor:
Move the brake pads.Use a breaker bar to break this loose,once you break this loose,you can get in here with your regular ratchet loosen it up,you can just even hand lose it.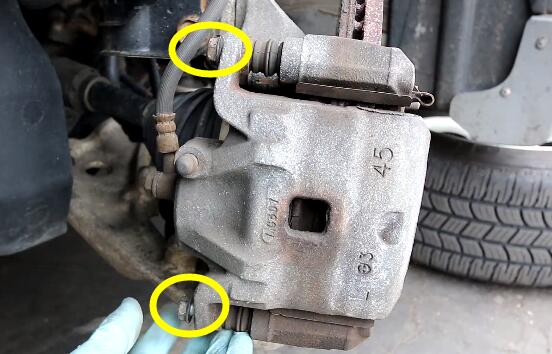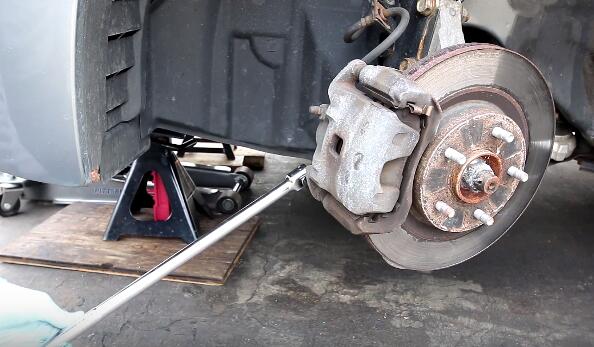 Pop the caliper open just get a flathead screwdriver in here wedge it up and that opens up just like this.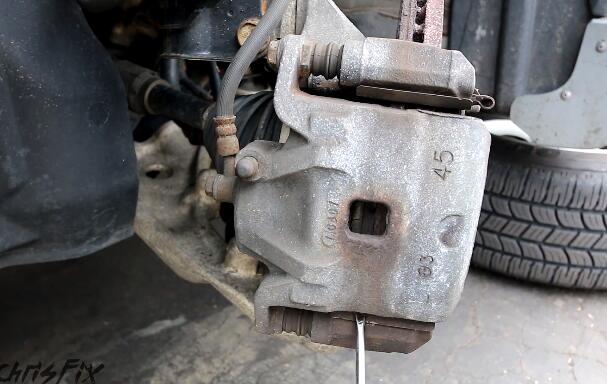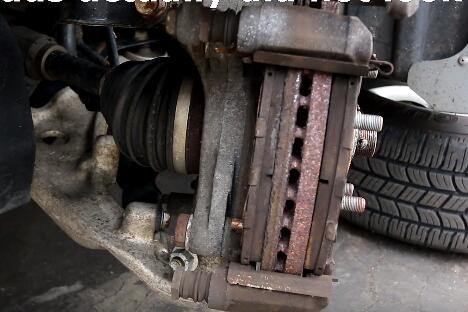 Take your brake pads out,then close that up,and jut hand tighten it to keep it in.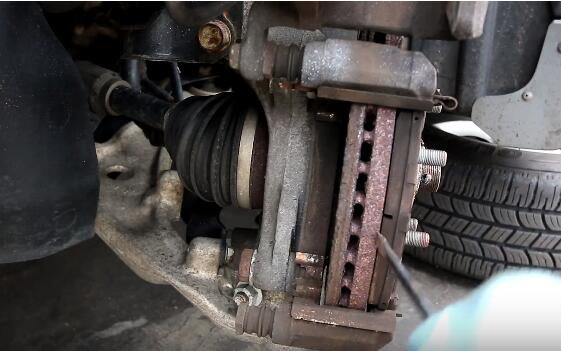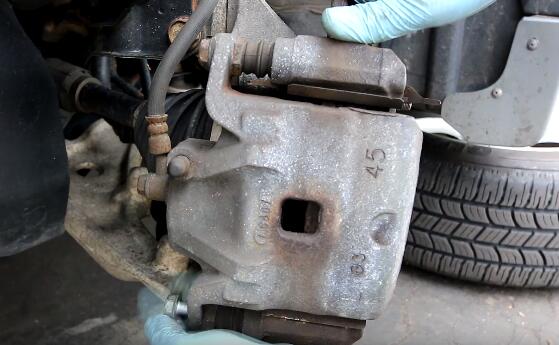 Remove the two caliper bolt shwoing as below picture.Loose the bolts with a twenty two millimeter breakeer bar,then remove it with your normal ratchet.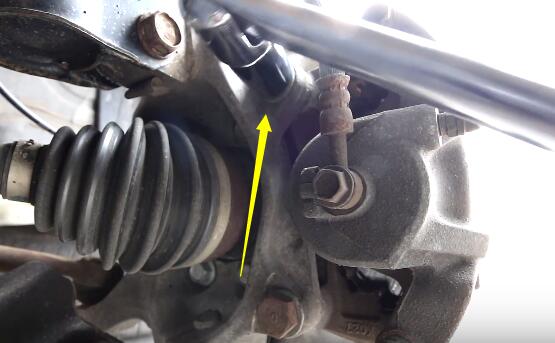 Then get a rope bngee cord something to hold this caliper up.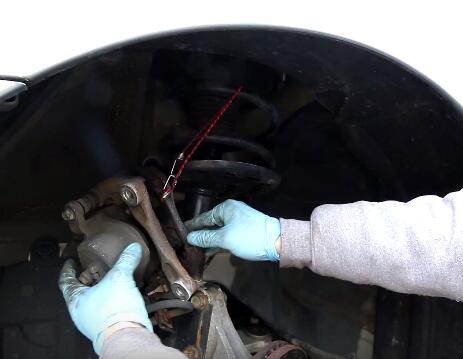 Use a big hammer to get the brake rotor off.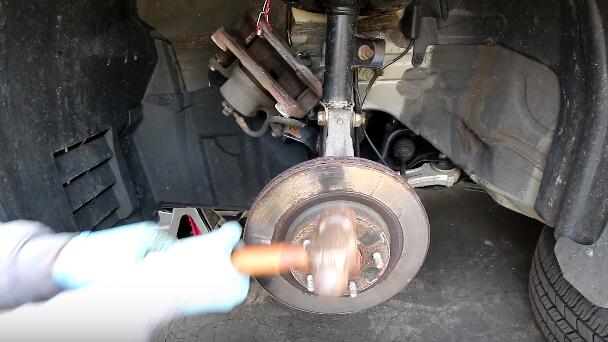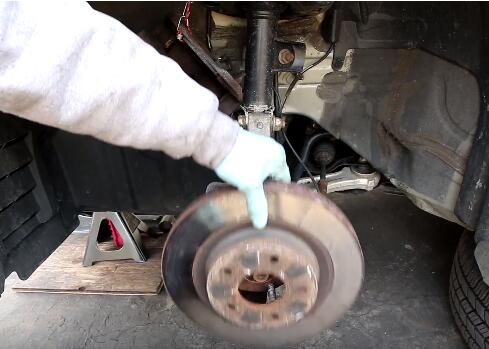 Here you will see it get rust welded right here on the hub,here to prevent that from happening again we're gonna use some anti-seize on it.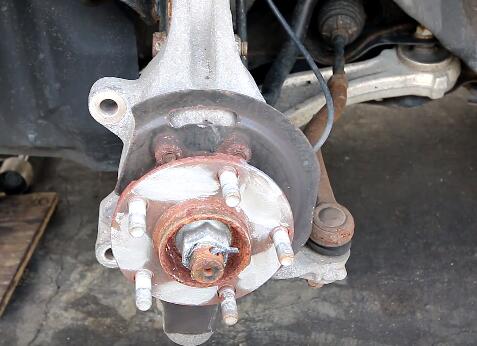 Put the new brake rotor in.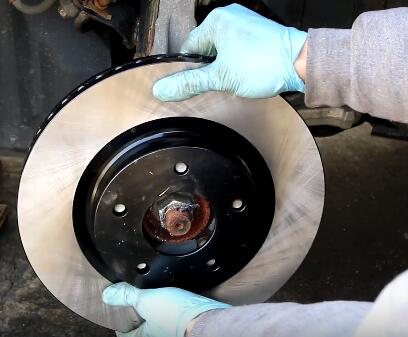 Put the caliper back on.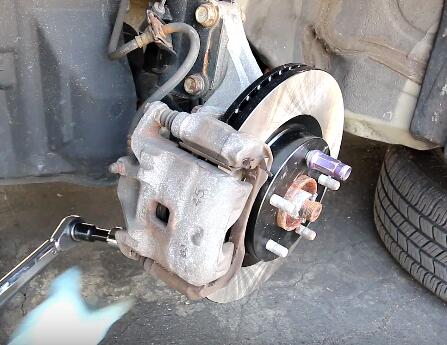 Put the brake pads in!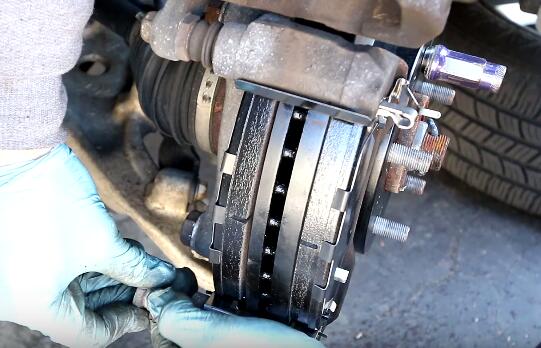 How to Change the Brake Pads And Motors
(Visited 11 times, 1 visits today)