This instruction show you guide on how to use Hitachi MPDr diagnostic software to do MF differential pressure calibration value.Calibration value of the zero-point calibration of the muffler filter differential pressure sensor can be checked.
Preparations:
Hitachi MPDr v2.56 v2.25 Diagnostic Software Free Download
Procedures:
Connect Hitachi MPDr diagnostic software interface to diagnostic port
Then run software and select "Funtion"
1.Click the [[E] MF Differential Pressure Calibration Value] button.
2.The learning value is displayed.
To terminate the process, click the [[Back] Return] button.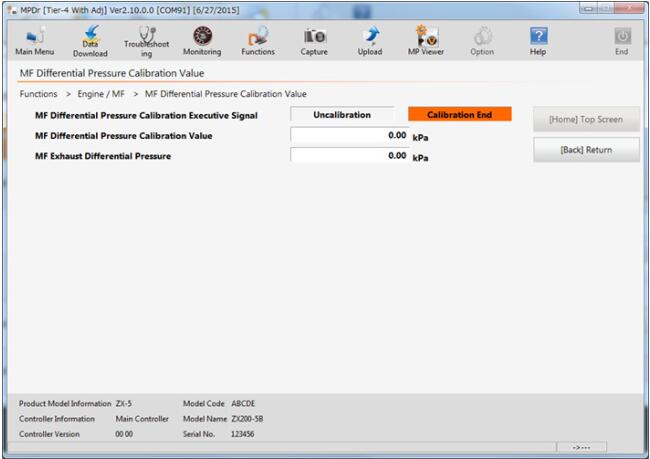 (Visited 34 times, 1 visits today)