This illustration show you the single step on how to use Bobcat Service Analyzer to do brake pedal calibration for Bobcat Toolcat 5600 A series.More calibration guide please refer on Bobcat Advanced Troubleshooting System.
Procedures:
Build connection between Bobcat Service Analyzer interface and machine.
Then run software and select "Diagnose/Calibrate"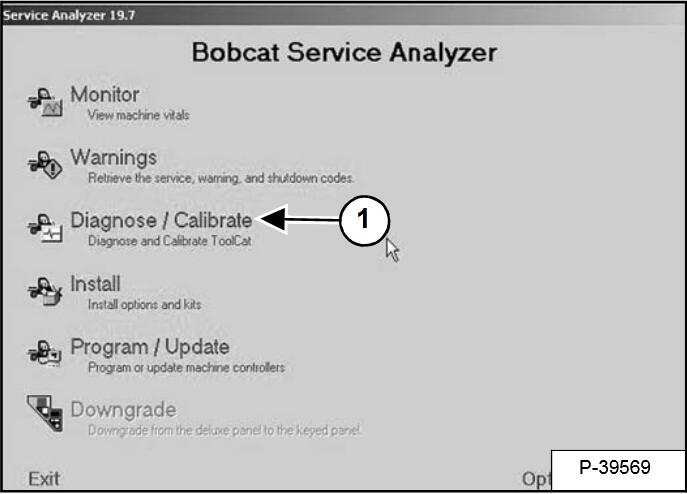 Select the brake pedal (Item 1) from the diagnose/calibrate screen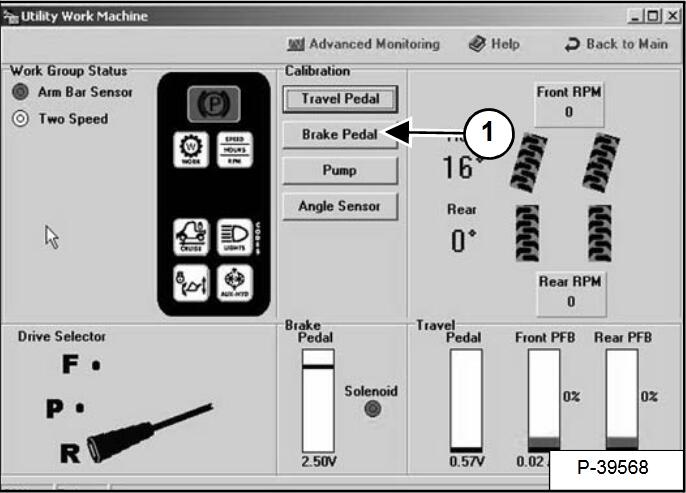 Cycle the brake pedal two or three times full stroke and hit OK.
NOTE: There will be a "Calibration Completed"message after the calibration is completed.
(Visited 62 times, 1 visits today)