Honda HDS HIM is special diagnostic tool for Honda vehicle,and this article is Honda HDS HIM test report on how to use Honda HDS HIM to perform diagnostic testing,read and clear trouble codes.
Preparation:
Newest Honda HDS V3.102.038 Free Download
Aftermarket Honda HDS Multiplatform Software Installation
How to Install Honda HDS Software for DIY
V3.102.004 HDS HIM Honda With Double Board($99)
TOOGOO(R) Honda HDS HIM V3.012.023 from Amazon($120.87)
Honda HDS HIM Diagnostic Test Procedures:
Connect the Honda HDS HIM to the vehicle OBD port
Open the Honda HDS HIM software,after the system initialing,you will get the vehicle information.Here I take the Honda Accord V6 2007 as example.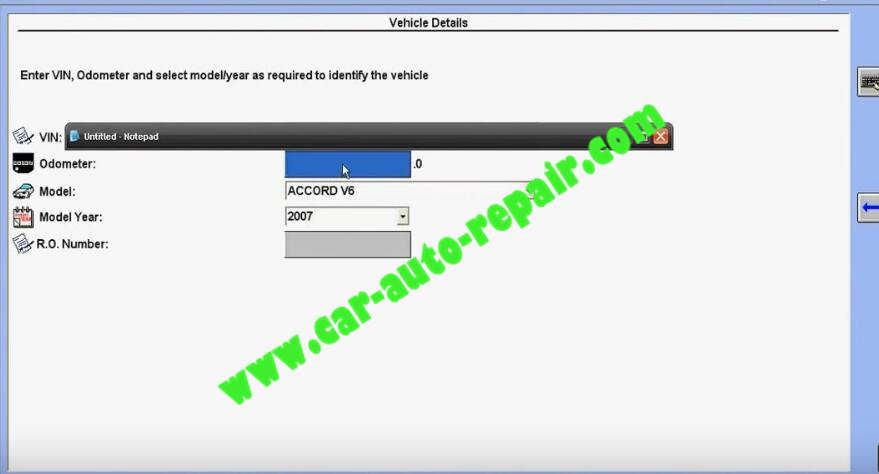 Enter the vehicle menu to select "All DTC Check"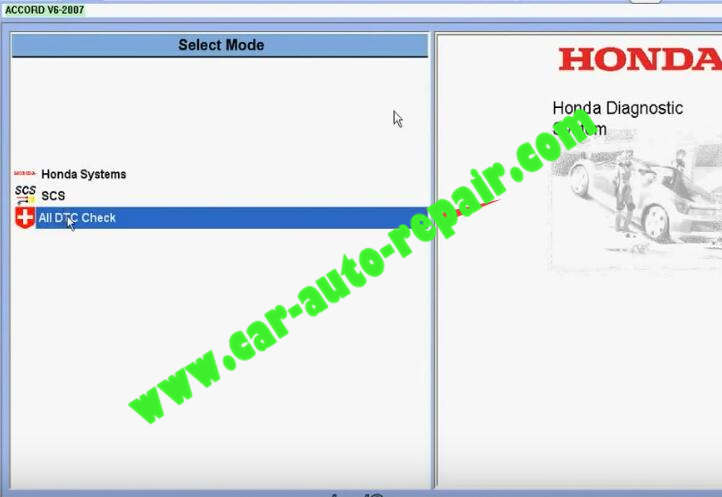 It will prompt as below
Execute all DTC test.The checking will take some time
Do you want to execute this test?
Click "Yes" to continue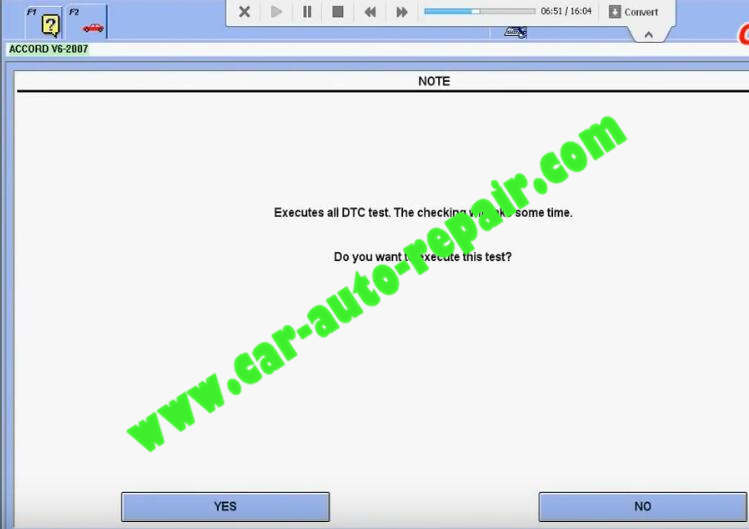 Then follow the software to operate:
Shift Park or Neutral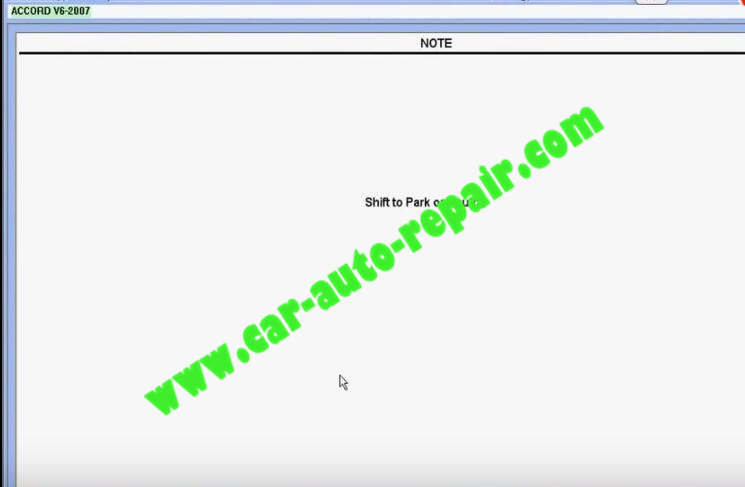 Turn the ignition switch off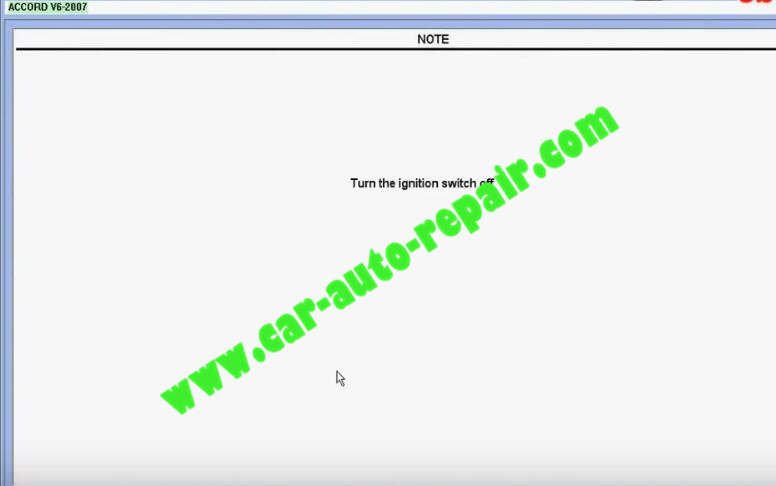 Then the Honda HDS HIM will check each system DTCs:
Checking A/T for DTCs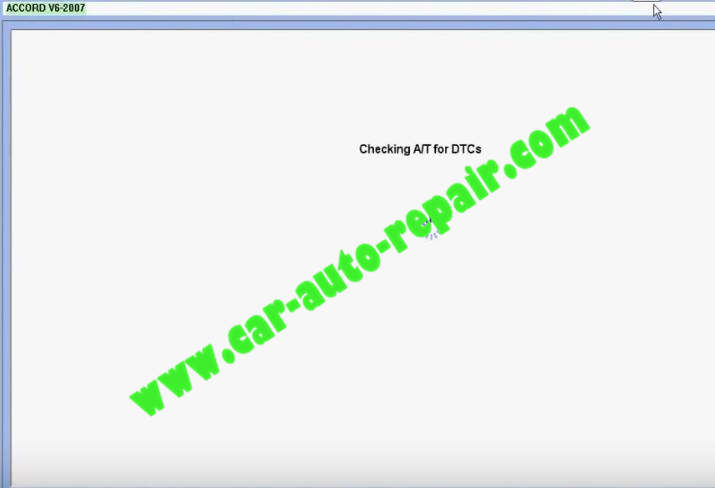 Checking SRS system for DTCs
Checking DBW for DTCs
Checking ABS for DTCs
Checking ATTS for DTCs
Checking EPS for DTCs
Checking Electric Powertrain/IMA for DTCs
Checking ACC for DTCs
Checking VTM-4 for DTCs
Checking Tire Pressure Monitoring System for DTCs
Checking KEYLESS ACCESS System for DTCs
Checking CMBS(CMS) for DTCs
Checking SH-AWD for DTCs
Checking Hydraulic Booster for DTCs
Checking Active Damper System/Adaptive Damper System for DTCs
Checking BODY ELECTRICAL for DTCs
Checking Blind Spot information for DTCs
After Honda HDS HIM finishing DTCs checking for each system,it will list the DTCs as below show: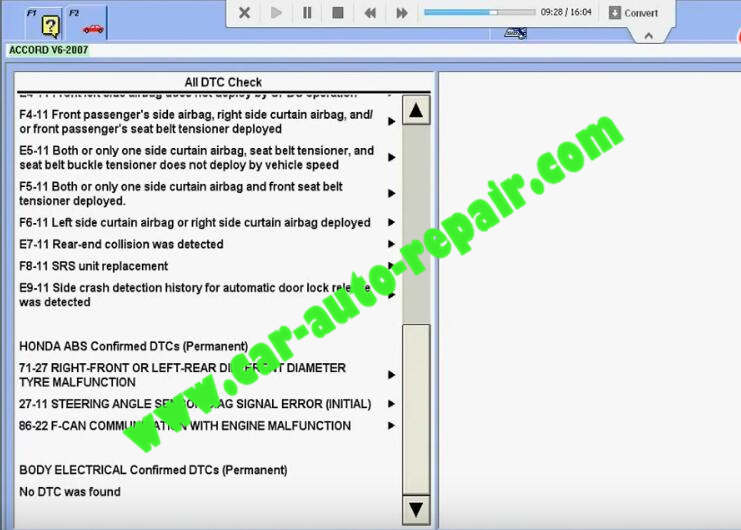 Then select a trouble code,click the button "Go to system mode menu"
Here I select "71-27 GIGHT-FRONT OR LEFT-REAR DIFFERENT DIAMETER TYPE MALFUNCTION"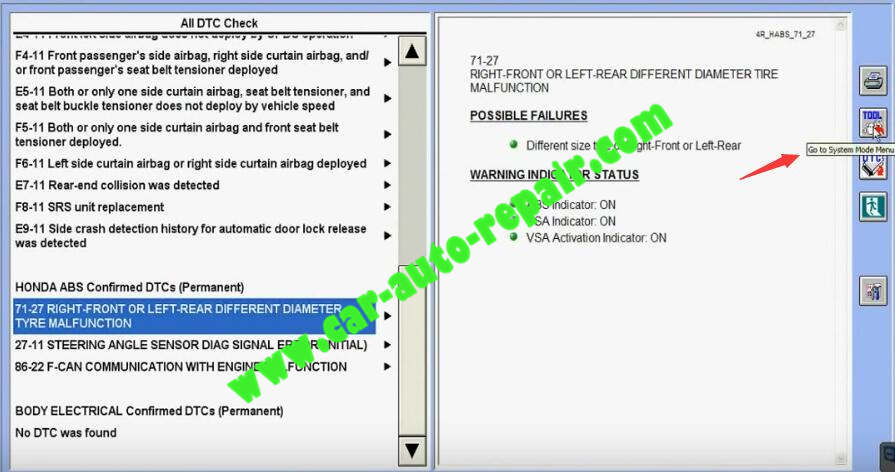 Initializing System Data,Please Wait
ATTENTION!
ABS/VSA Control Unit will quit communication above 50K m/h(30MPH)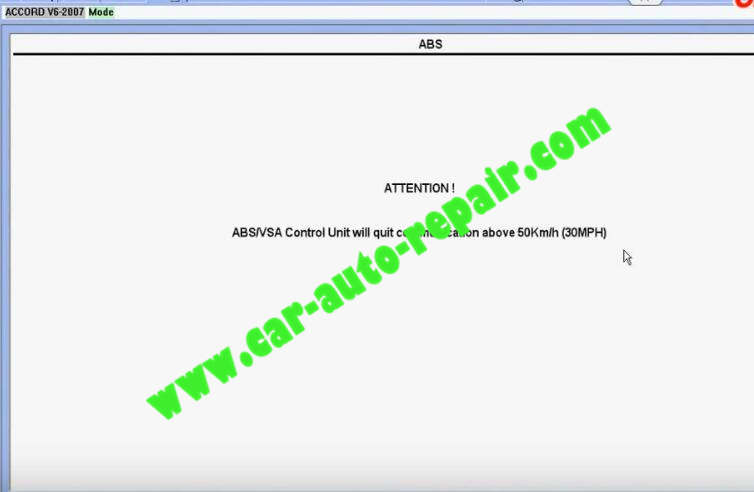 Select "DTCs/Freeze Data"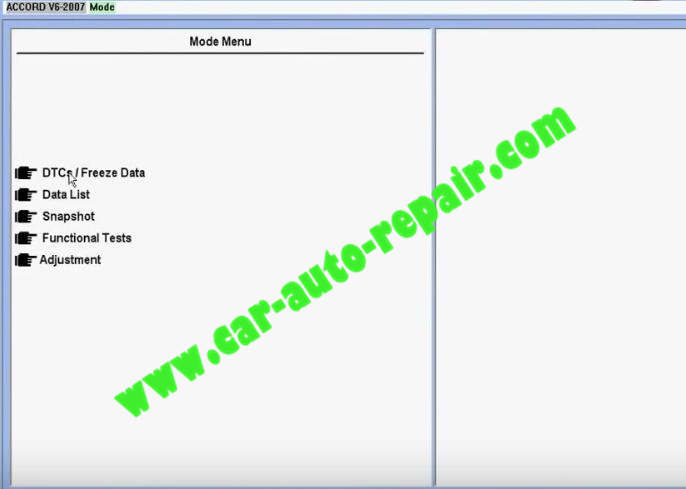 Honda HDS is collecting data,please wait.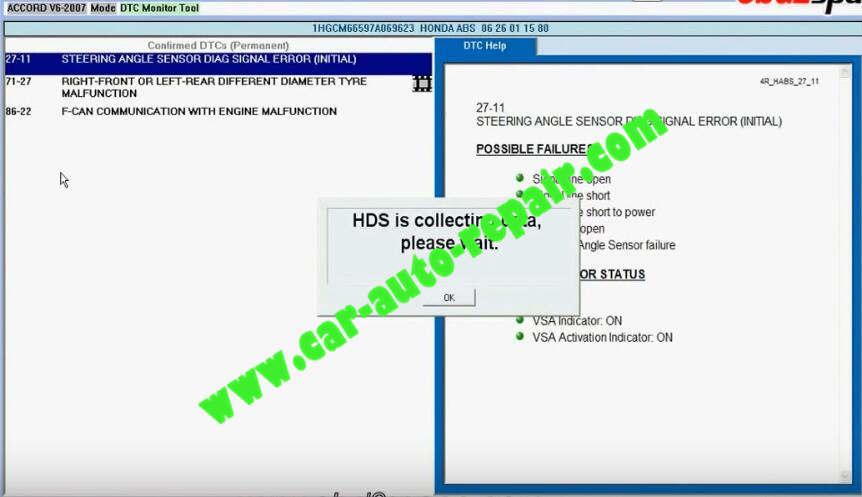 Wait a moment,and then select "DTCs clear" button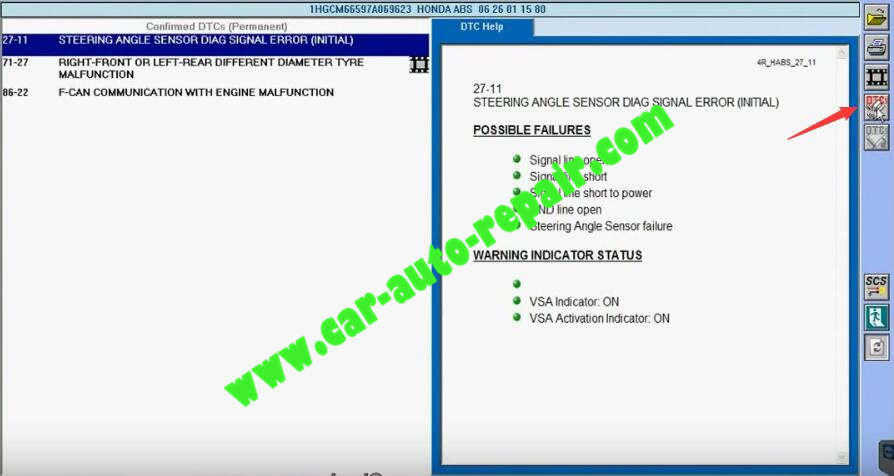 Follow the prompt to press "Enter" button to clear DTCs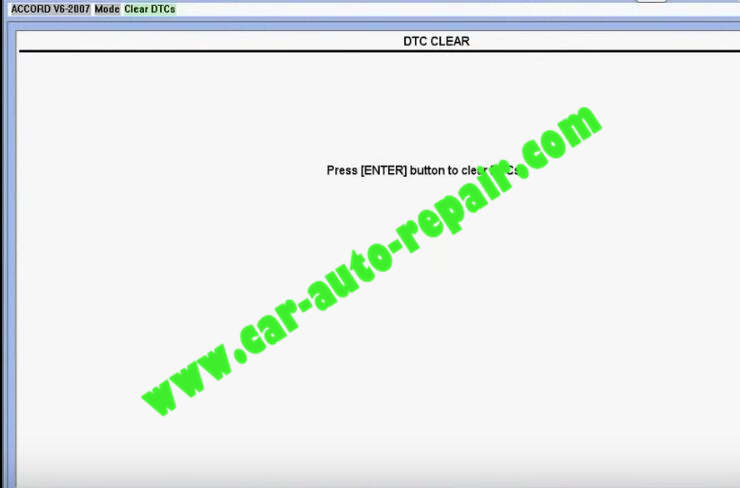 DTCs have been cleared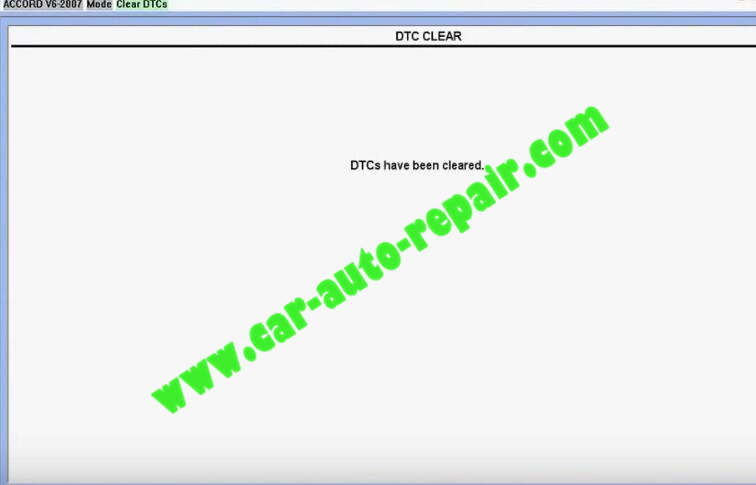 Turn the ignition switch off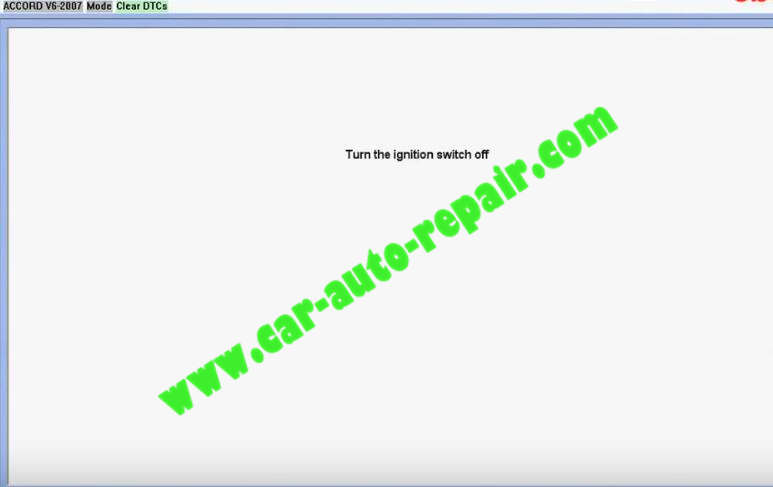 Turn the ignition switch on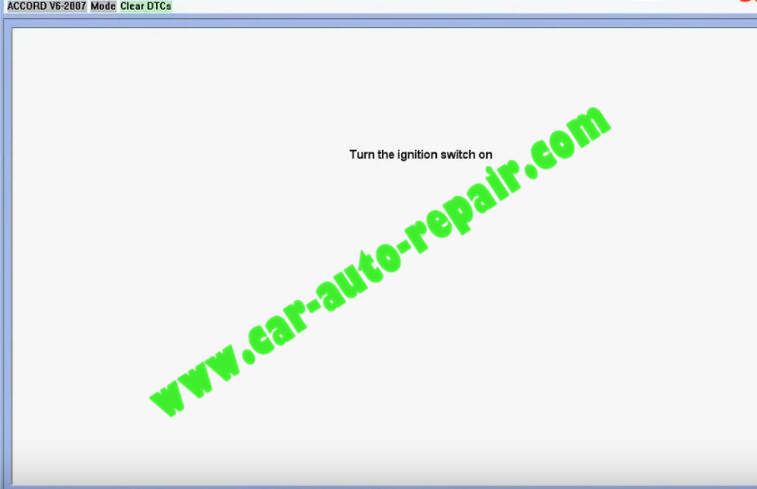 Done!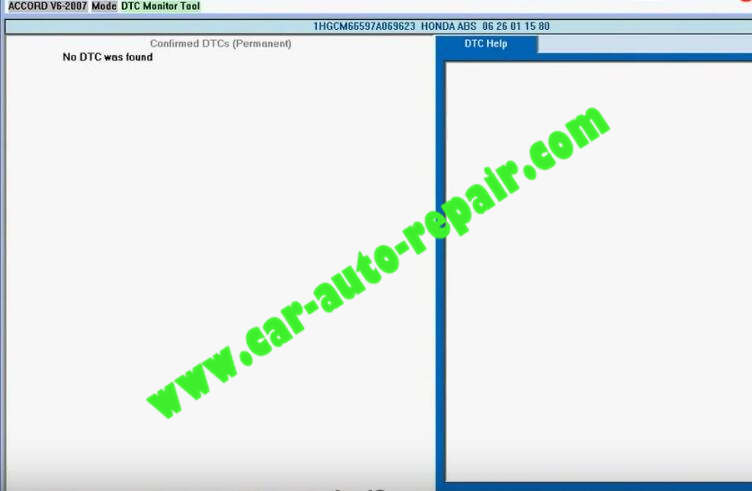 (Visited 203 times, 1 visits today)