One of my friends Tom shared his repair case about Honda CRV 2010 remote trouble to me.I rewrite it here to share this real repair to my readers,hope it will bring some enlightenment to your work.
Experience of Honda CRV 2010 remote trouble repair:
Before start repairing the remote problem,I check the frequency and battery of the remote,both of them work normally.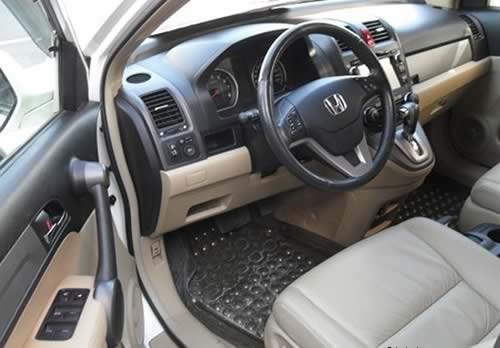 Try to program a new remote and the old remote for the Honda CRV,both of them can not be reprogramed.Then disconnected the vehicle battery to clear the trboule,but it occurred the warning.And I found can not listen any sound like beep when using the remote to open the doors,and the dashboard also can not display door open state.
Remove the steering cover to check the ignition coil contactors and the resistance value,both of them are normal.Then check the switch of closed door,it also work correctly.
Then use X431 to read the trouble code:B1000,B1008,B1011.All of them are have no relation to remote.Remove the MICU,check the MICU and its revelvant wire connector,normally.
Here I get into the troule,and have no ideal of repairing the remote problem.Search the information about this topic,I try to find the reason by exclusive method.
Disconnect the identify coil, trouble still exist.
Remove the dash,disconnected two connectors,found the DTC B1000 disappeared.Here it suggested that it most likely the dash result in remote trouble.So I asked the owner "When you found the remote proble? And did you remove the dash before?"Owner answered the dash removed to correct odometer a week ago,and he found the problem after 2 days.And he called the person who provided the odometer correction for the problem,the men said the problem is not caused by the odometer correction.
Finally,I looked for same vehicle mode dash data to replace the original dash data.After dash data replacement,the trouble symptoms and 3 trouble codes disappeared,and remote key can work correctly. I reprogramed the mileage for the Honda CRV,trouble solved.
Summary:
I asked owner how much cost on the mileage programming,he told me it only cost $10,my god!This low price odometer correction result in trouble and it take me 2 day to found out and solved this problem.And I highly recommend vehicle owner "The cheapest is not the dearest" and for repair technincians,you would better to communicate with vehicle owner to know more info about the vehicle you need to repair.
(Visited 51 times, 1 visits today)