This article show a guide on how to use G-scan 2 to perform Ssangyong Rexton 2014 ECU replacement.
Procedures:
Connect G-scan 2 to vehicle and enter menu to select "DIAGNOSIS"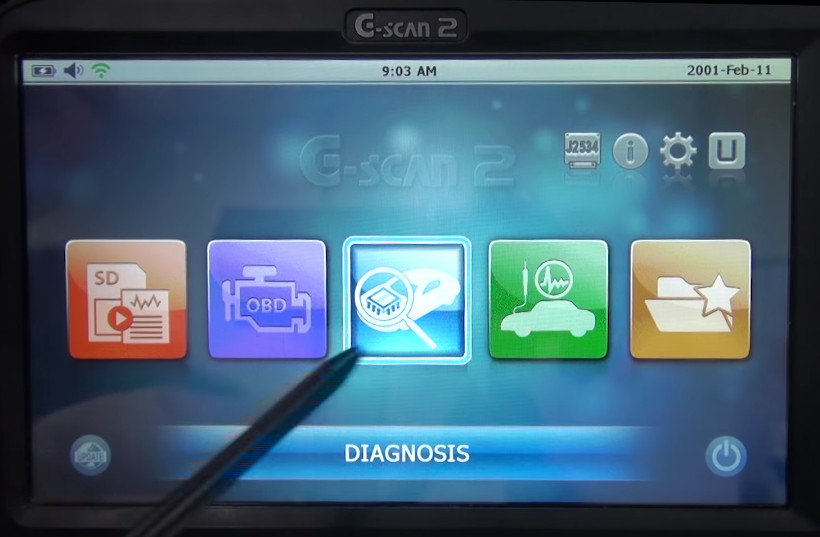 Select "SSANGYONG"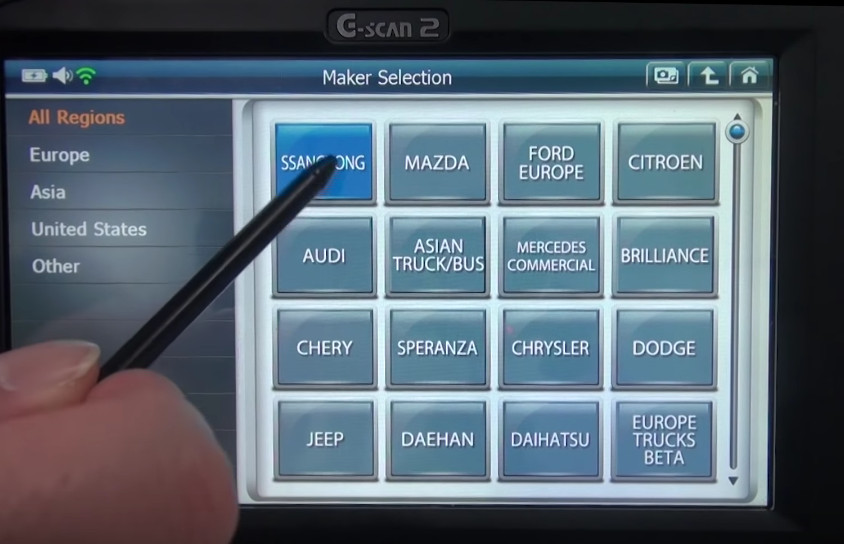 Automatic selection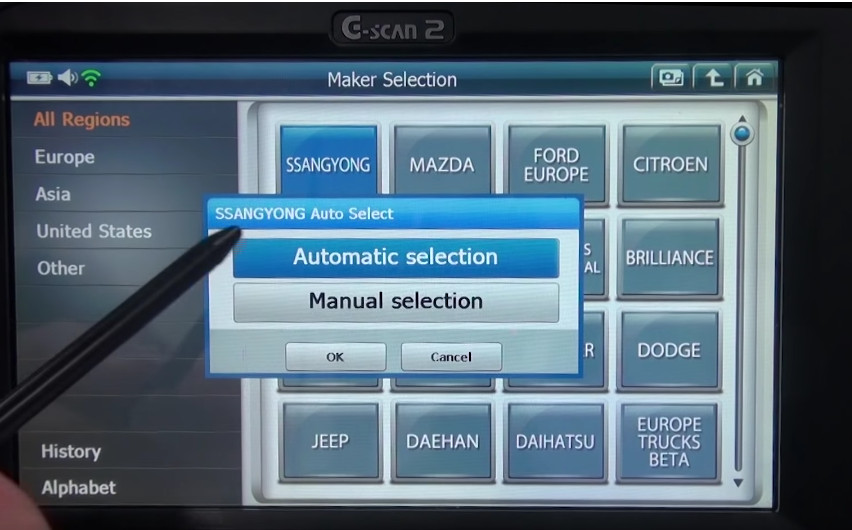 The following vehicles are not supported.
Please try Manual Selection
MUSSO,KORANDO,ISTANA,CHAIRMAN
(Auto selection not available for there models!!)
Press [OK] to selecting vehicle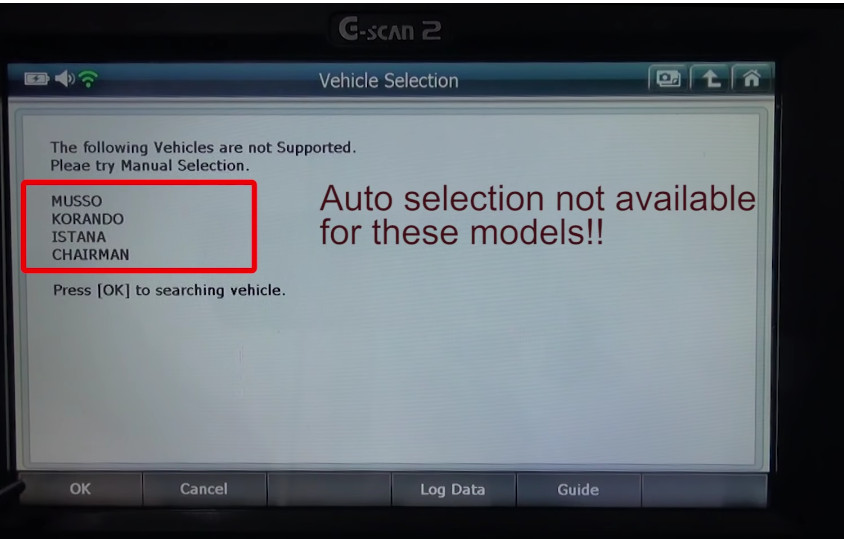 Then it will show the vehicle information
Vehicle:REXTON
Engine:DSL D20DTR
Year:2014
If the vehicle is no match,please try Manual Selection
Press [OK] to searching ECU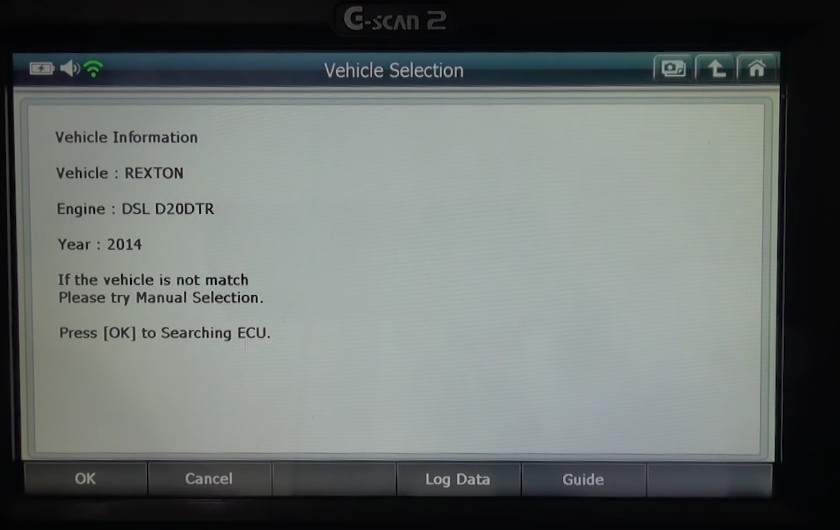 Connecting.Please wait a moment…
This progress will take you several minutes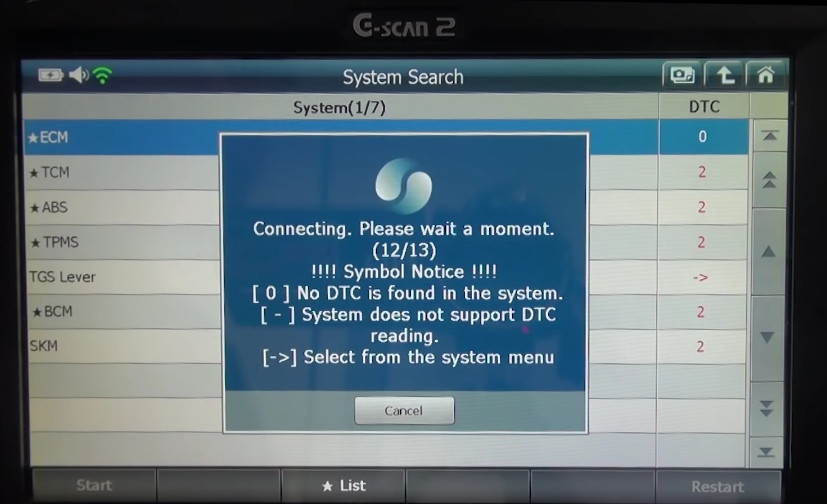 Press [Start] button to continue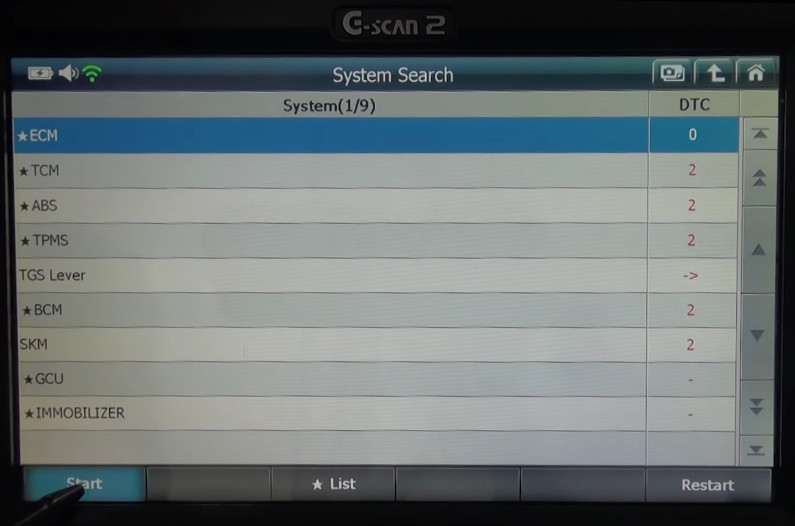 Special Function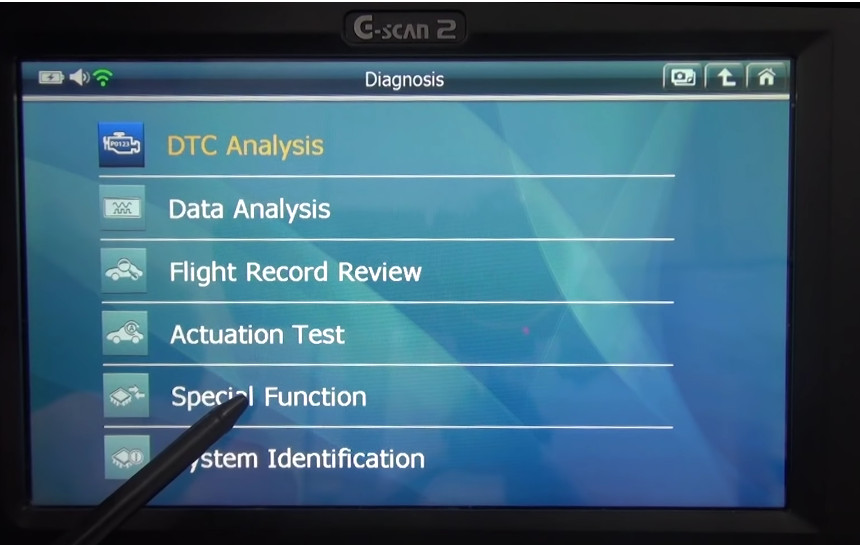 ECU Replace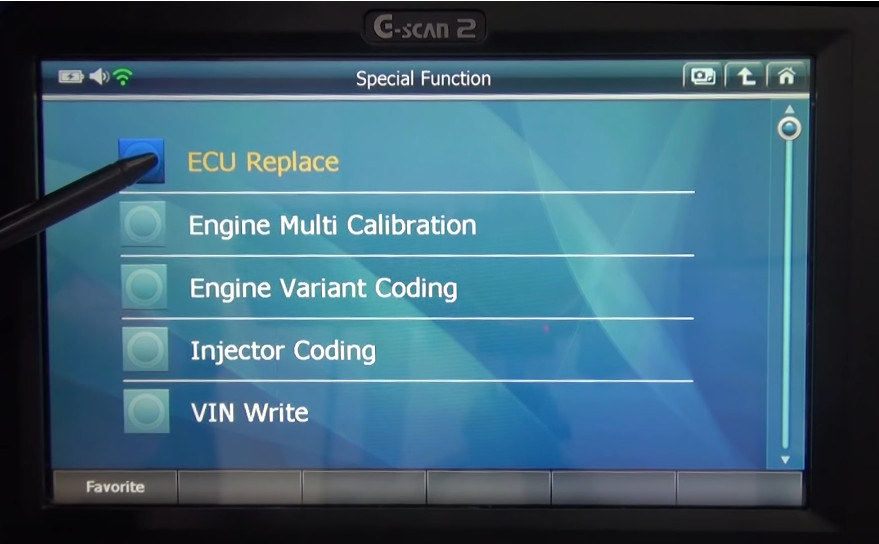 Then is will show you with below massage,please check:
"Warning!
When replacing EUC,the ECU which will be replaced,must have the same S/W version with the original ECU.
If S/W version is different,ECU reprogramming must be performed.
Gscan does not support ECU reprogramming.
Do you want to proceed ECU replacement?"
Press [OK] to continue
If S/W version is different,use the factory OEM tool to reprogram the ECU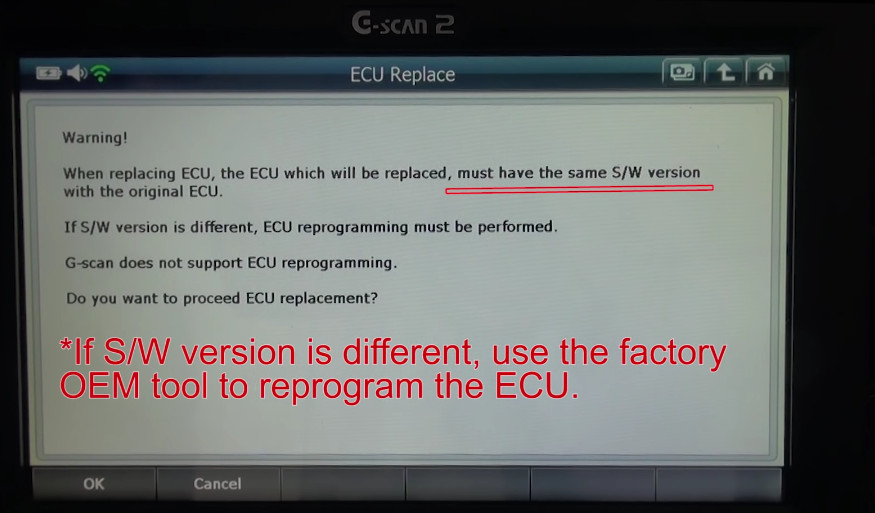 Follow the instructions:
Please turn off ignition and proceed ECU replacement.
During the replacement,make sure power is supplied to G-scan
After replacement,turn ignition ON.
Press [OK] to continue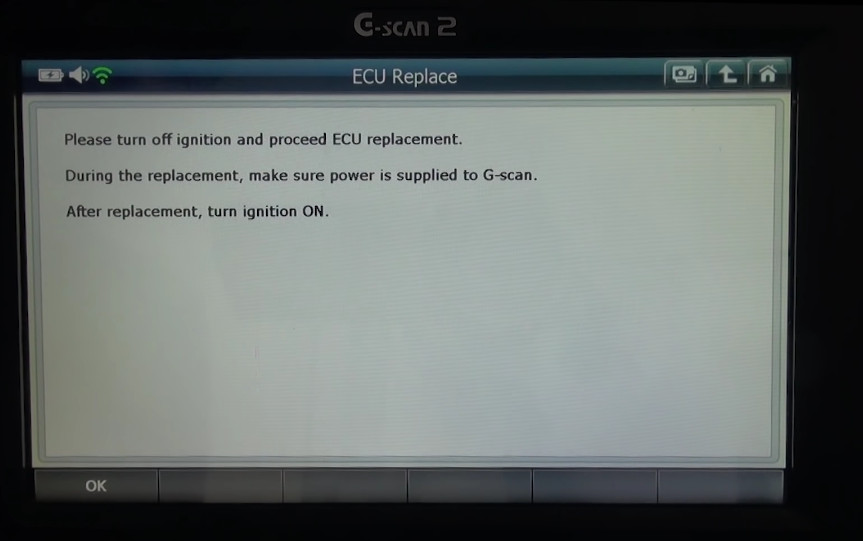 Press [F2] to select "Rexton"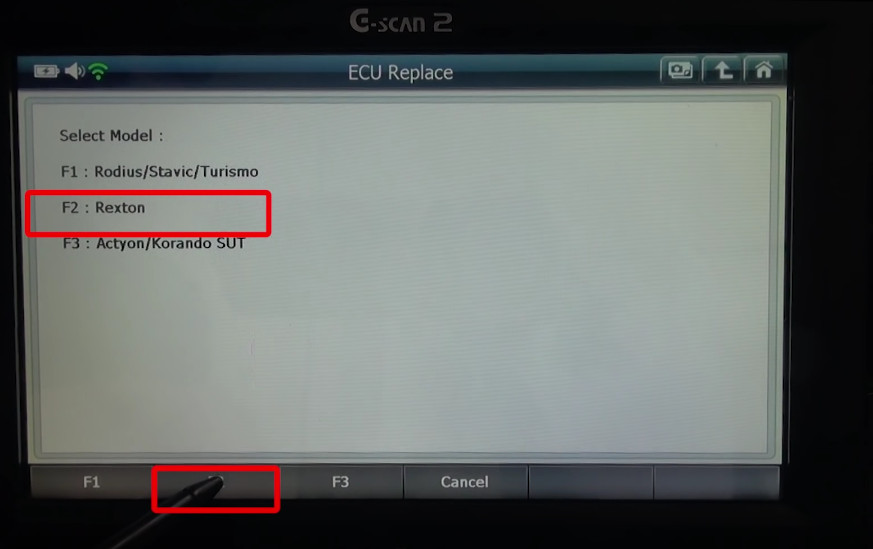 Check below warning massage,and press [Select Option]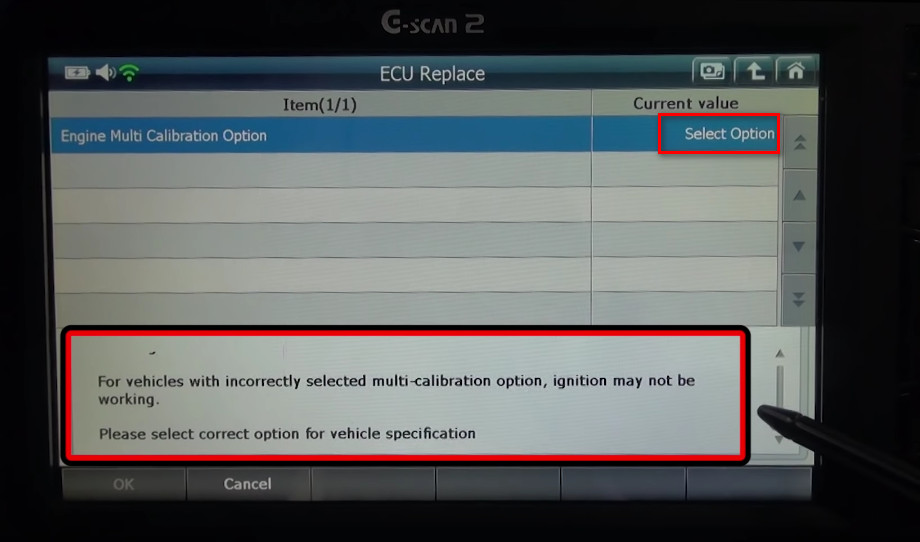 Select "EU4/2WD/MB5(EGS52)"
Press [OK] to continue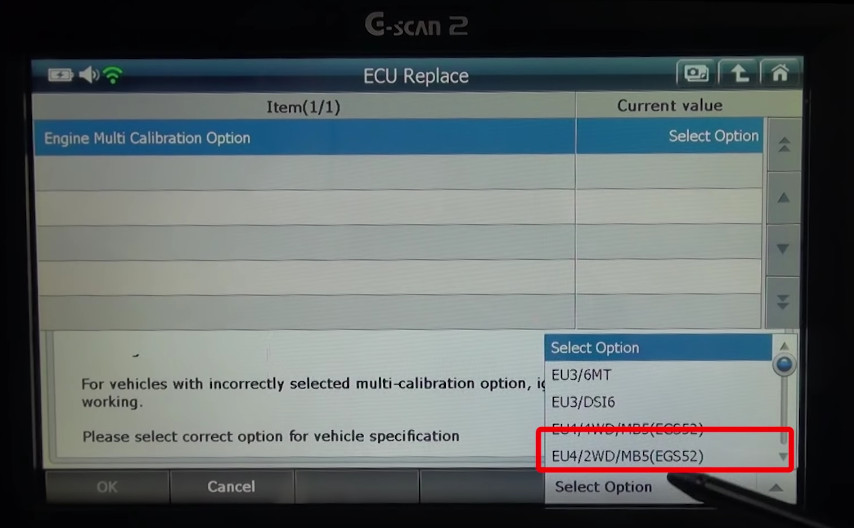 Ignition OFF then ON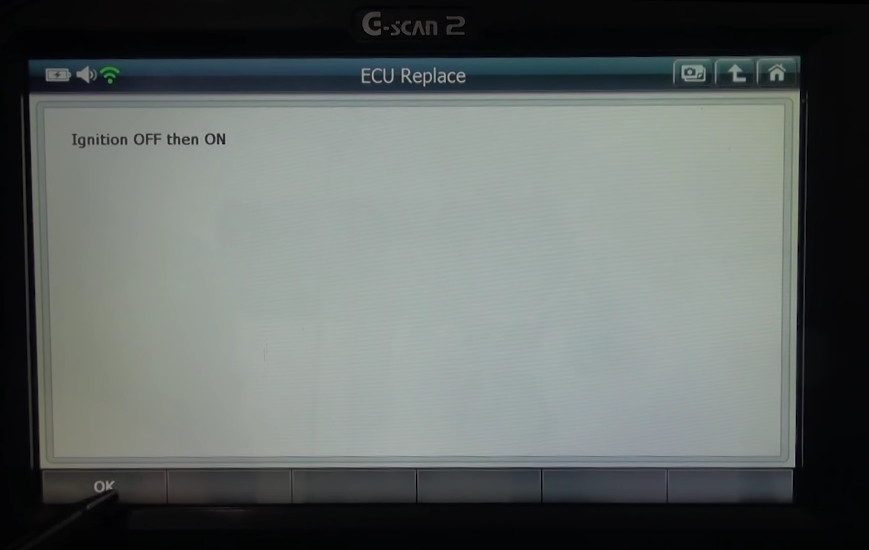 When the progress finish,follow item are recorded:
Multi Calibration/Variant Code/Injectior Code/Vin Number/DPF Information/O2 Sensor vALUE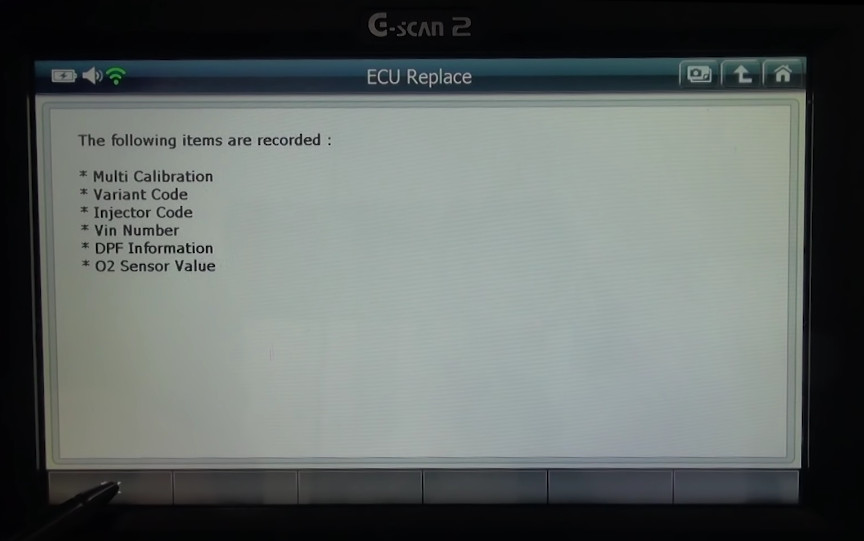 Turn IG OFF then select [OK] on G-scan 2 screen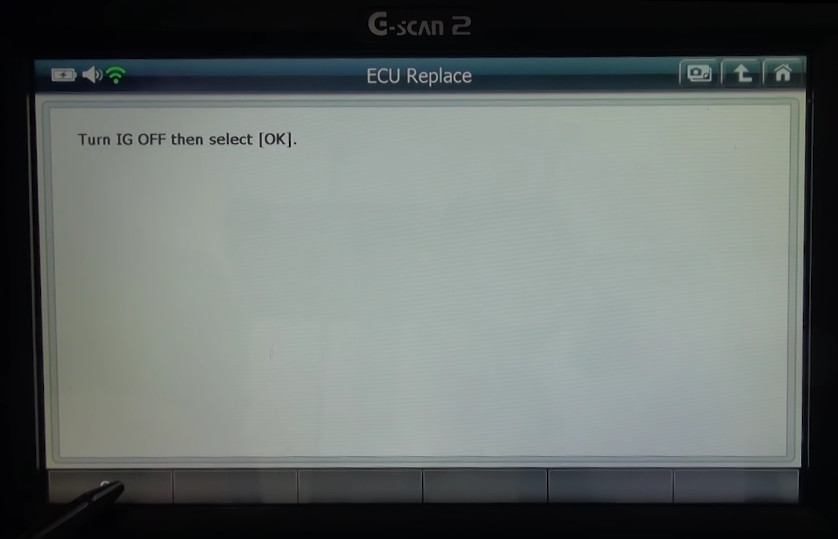 It will take about 15 seconds to finish the procedures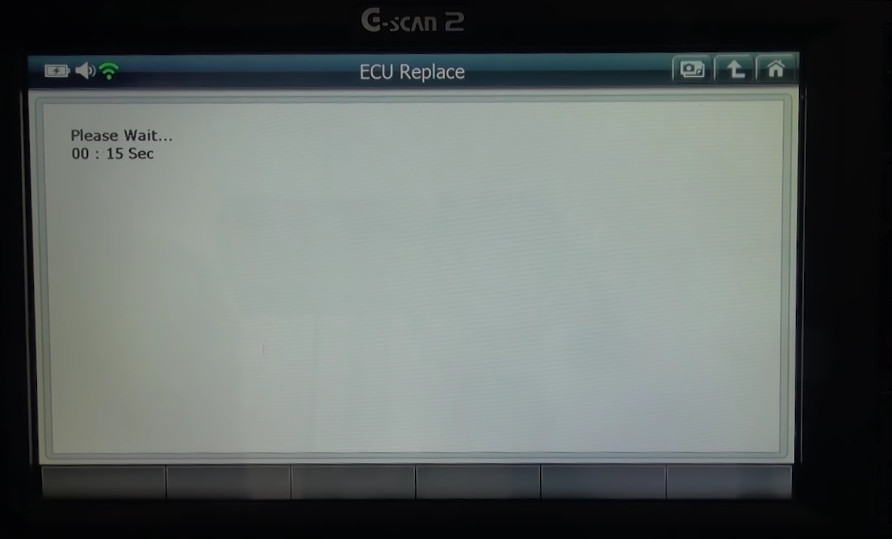 Ignition Key [On],and press [OK] to continue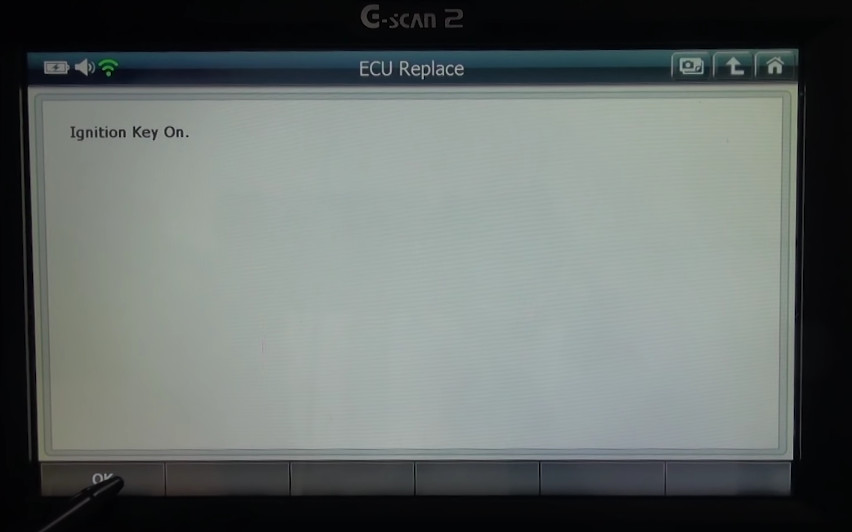 Function Complete!
If this vehicle with immobilizer key.
Immobilizer Coding needs to be execute from Immobilizer,BCM,SKM System Menu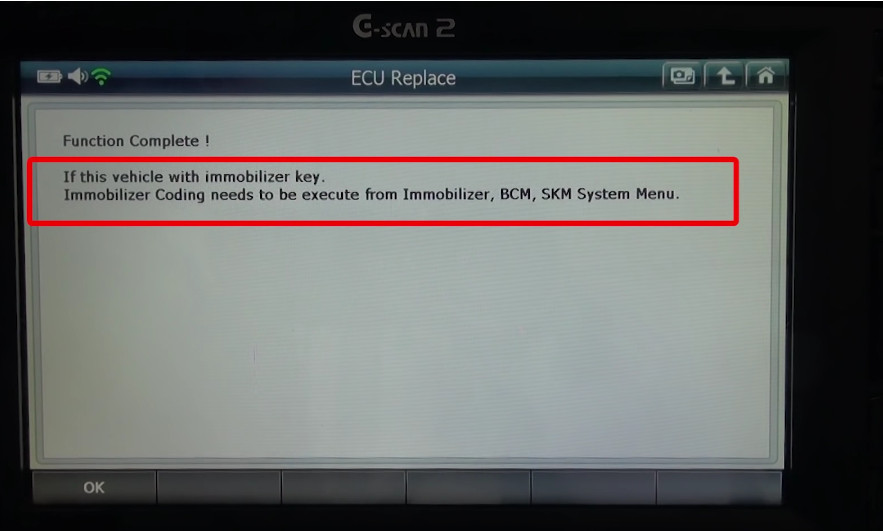 Press [OK] to finish whole operations
(Visited 93 times, 1 visits today)