DiagBox diagnostic software used by dealers for Peugeot and Citroen vehicles. You can do all as an authorized dealer. This diagnostics software allows you to perform a complete analysis of all models from 1995 to present. Diagnosis is made through the OBD II connector (which is located near steering wheel) or via manufacturer-specific connector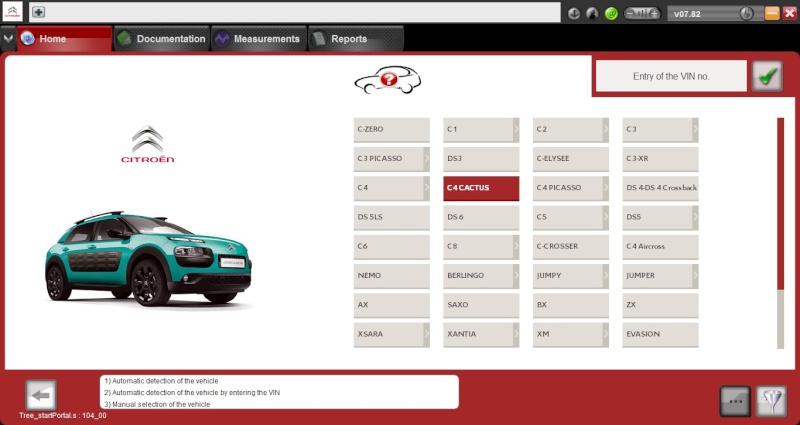 DiagBox Software Installation System Requirements:
– O.S.: Windows XP, Windows 7, Windows 8, Windows 8.1, Windows 10
– CPU: Intel/AMD 2 GHz or higher
– RAM: 1 GB of system memory
– Hard Drive: 15 GB of available space
– DVD-ROM
Note: Please download Diagbox 8.XX software at your own risk! Tested by individuals only, not professionals.
DiagBox Software Download:
DiagBox V7.82 Download:
Link 1: https://mega.nz/#!h9kFlDrZ!DCpvnmCPB_NDm-wFrea0mGiKDE5giM96-lSXXC1uSIg
Link 2: https://drive.google.com/file/d/0BxwoEOC3feWFNl96dTNzVWlqY3M/view
PSA DiagBox v7.83 (8.19) Multilanguage:
NITROFLARE.COM – INTERCHANGEABLE LINKS (1 GB)
http://nitroflare.com/view/1A256A58660CE2C/PSA.DiagBox.v7.83.part1.rar
http://nitroflare.com/view/AD8BDEDBD15D8AC/PSA.DiagBox.v7.83.part2.rar
http://nitroflare.com/view/372A2F62AACF5B9/PSA.DiagBox.v7.83.part3.rar
FILEUPLOAD.PW – INTERCHANGEABLE LINKS (1 GB)
http://fileupload.pw/csisv1sur6t4
http://fileupload.pw/hzfcxrlsiz3f
http://fileupload.pw/bso5zk3kn0jm
UPLOADED.NET – INTERCHANGEABLE LINKS (1 GB)
MYFILES.ONL – INTERCHANGEABLE LINKS (1 GB)
http://myfiles.onl/98ktcg8tj4da
http://myfiles.onl/36ha1hzn1aox
http://myfiles.onl/b6ut98t8t3t9
TURBOBIT.NET – INTERCHANGEABLE LINKS (1 GB)
http://turbobit.net/881duysjh45o.html
http://turbobit.net/5vgi7x5cv887.html
http://turbobit.net/5gxbvk225a5h.html
PSA DiagBox v7.83 (8.19) Oracle VM VirtualBox:
NITROFLARE.COM – INTERCHANGEABLE LINKS (1 GB)
http://nitroflare.com/view/4098ABE9BD4E933/PSA.DiagBox.v7.83.Oracle.VM.VirtualBox.part1.rar
http://nitroflare.com/view/873B73023F6D590/PSA.DiagBox.v7.83.Oracle.VM.VirtualBox.part2.rar
http://nitroflare.com/view/E0714EDFD378B17/PSA.DiagBox.v7.83.Oracle.VM.VirtualBox.part3.rar
FILEUPLOAD.PW – INTERCHANGEABLE LINKS (1 GB)
http://fileupload.pw/wfegknvvq9aj
http://fileupload.pw/eho3yfs52rz3
http://fileupload.pw/4g69h6h47sq1
UPLOADED.NET – INTERCHANGEABLE LINKS (1 GB)
MYFILES.ONL – INTERCHANGEABLE LINKS (1 GB)
http://myfiles.onl/tdszms4ddmgc
http://myfiles.onl/y5s0cmfcwmbc
http://myfiles.onl/sjcpunw88vkm
TURBOBIT.NET – INTERCHANGEABLE LINKS (1 GB)
http://turbobit.net/axlk2flhda4u.html
http://turbobit.net/w3i3l6un0l8t.html
http://turbobit.net/c3fygfu3oif1.html
DiagBox Software Update Guide:
How to Update DiagBox Software for Lexia & PP2000
(Visited 7,825 times, 1 visits today)