A customer called me yesterday,and described that his Chevrolet Cruze can not start with immobilizer light on when he driving on the road.
After I arriving at the destination,then used the GDS to get the trouble code:
B3055:No Transponder Modulation or No Transponder Malfunction.It suspected that key at fault,so reprogram key online and can start the the engine.But after trying some time later,the trboue appeared again,the engine can not start and security light on.
Note:some peole may want to know how to bypass the transponder.
How To Bypass Transponder Chip Key (Video Guide)
Then I used the GDS to read the trouble code again,and found another different trouble code:
B2955:Security System Sensor Data CKT Malf.It means the mulfunction between the key and signal interrupter.And I replaced a new signal interupter,then performed testing the car found it can start again.But the trouble came back again after several time testing.
After two time unsuccessful try,I suspected it most likely BCM or wire harness at fault.So I decided to install parts back,and prepare to check the circuit diagram.But it unbelieveable that I found the engine can be start without the ignition plastic cover.It known us that plastic can not influence the magnetic field signal.But I found there was a aluminum ornament ring on the ignition plastic cover,show as below: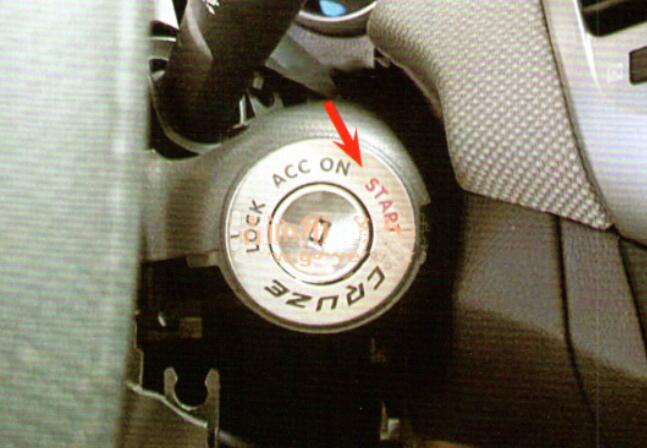 Then it occur me that metal will shield the magnetic field signal,it interruputs the signal communication between identify coil and auto key,and then result in immobilizer system trouble and engine can not be started.
Troubleshooting:
Removed the aluminum ornament ring,and test again and again,the trouble disappeared.It is very rarely that refit on the immobilizer system,you need to keep a flexible ideal when you repair car.Hope this case has been inspired my dear readers.
(Visited 237 times, 1 visits today)