In this instruction,it will show you how to use Bosch ADS625 wiring diagram function,here take Nissan Titan 2015 SL 5.6L as example.
ADS625 Wiring Diagram:
System Wiring Diagrams provides OEM specific, Full color, Full system diagrams.
NOTE: System Wiring Diagrams are only available to registered users with an active subscription. It is not available in DEMO Mode, Trial Mode or to users with an expired subscription.
Procedures:
1.Select System Wiring Diagrams from the Screen.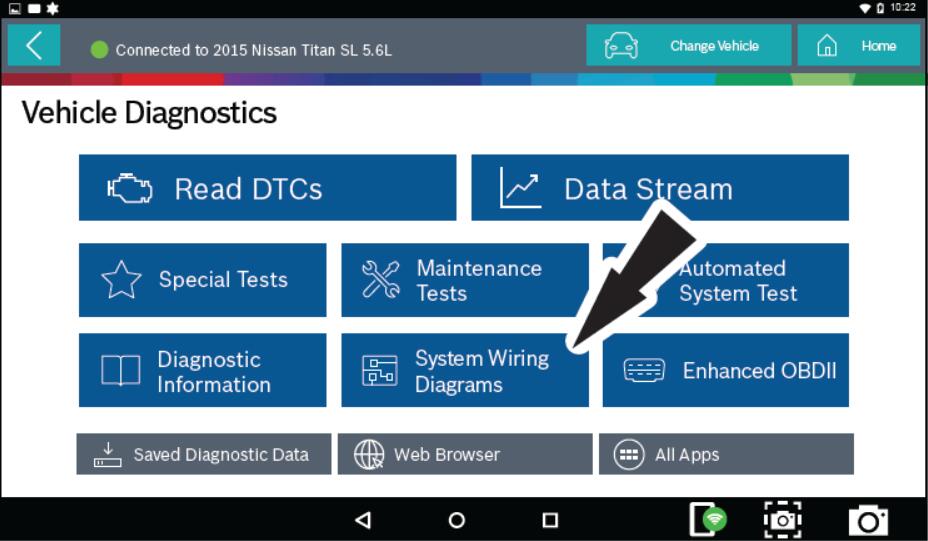 2.Select a wiring diagram to view.
3.Use navigation buttons located on the left side of the screen to zoom and rotate wiring diagram.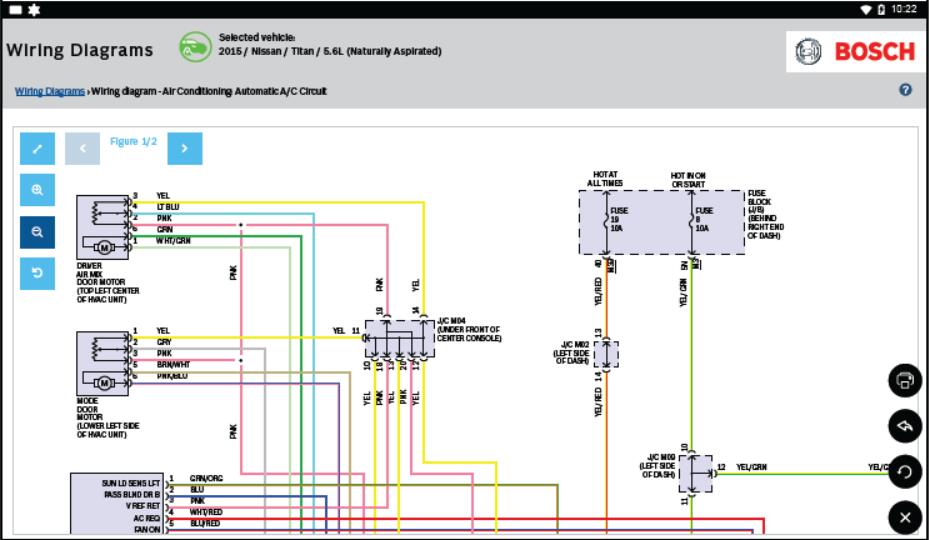 (Visited 79 times, 1 visits today)