In this article,car-auto-repair.com show you how to use Bosch ADS 625 to read and clear DTCs for Pontiac G6 Base 3.5L 2008.And here,i select read DTCs by selecting individual controllers as example,it will scan only the controllers selected on the vehicle,if you want to select all system on your vehicle,you can tap "Select All".
Procedures:
1.Build connection between Bosch ADS 625 and vehicle,after ADS 625 identify the vehicle,select "Read DTCs".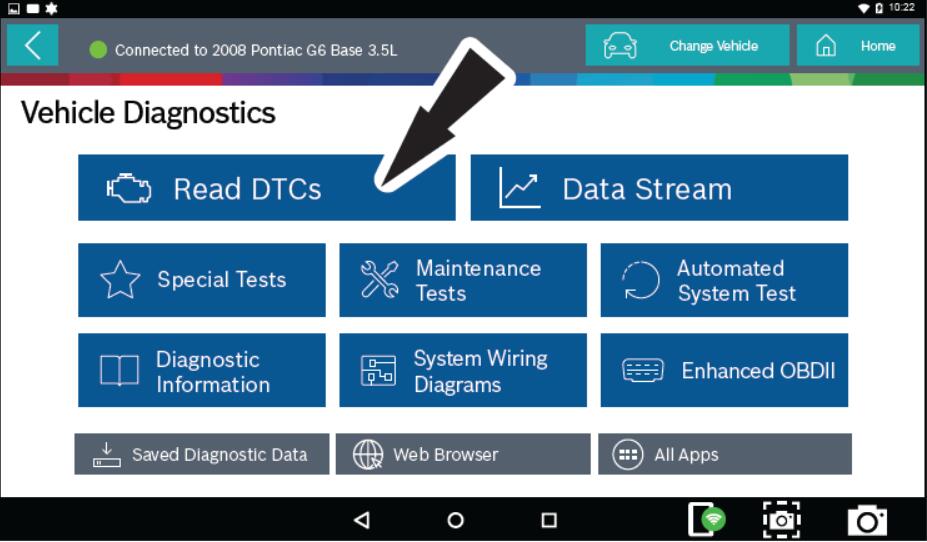 2.Select the desired vehicle controller then select continue.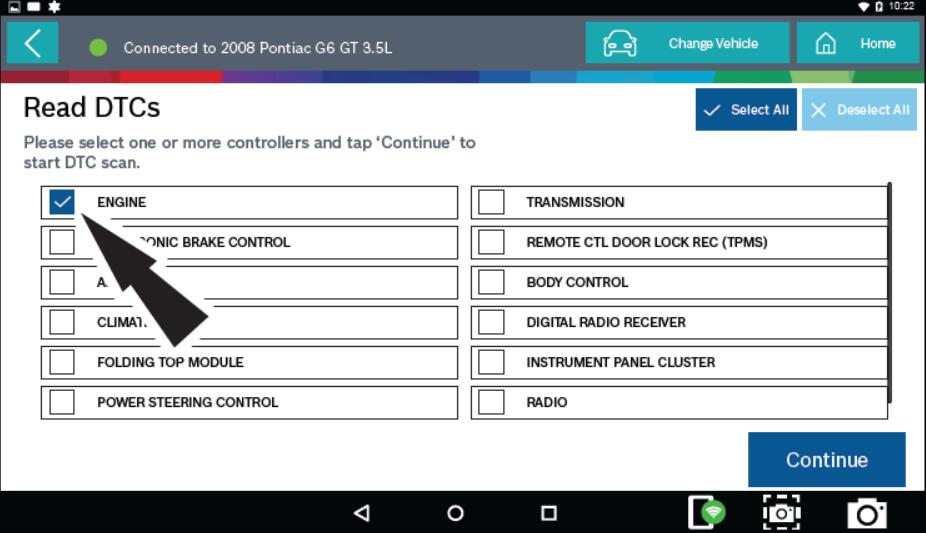 3.DTCs will be read from the selected vehicle control-ler. Select a listed DTC for Related Diagnostic Infor-mation See Diagnostic Information section.
If a DTC has Code Criteria available there will be an "*" next to the DTC.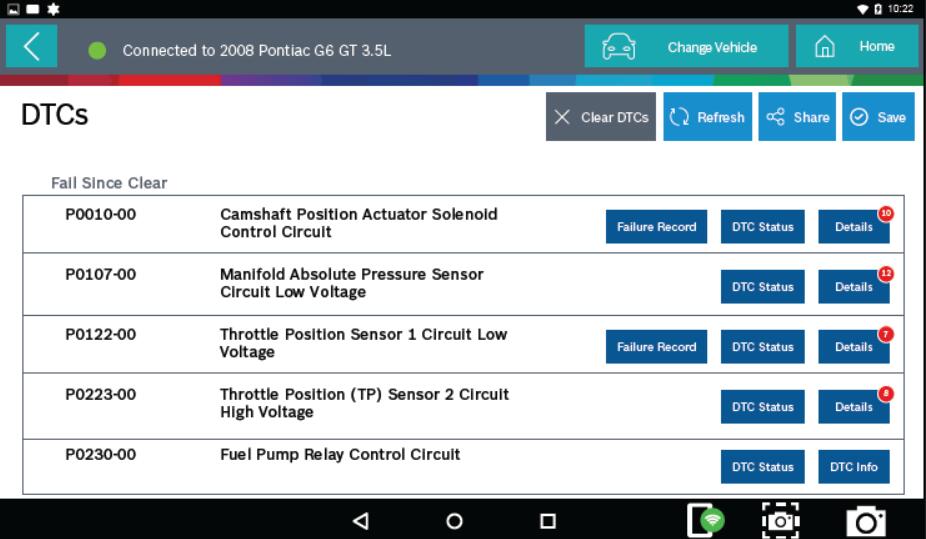 4.Now you can tap "Clear DTCs" button to clear diagnostic trouble code.
Note:You need to repair related trouble of DTCs,otherwise it will come back after you clearing.
(Visited 25 times, 1 visits today)