This article show a guide on how to use Launch X431 to perform steering angle learning for BMW X3 E83.
Procedures:
Built connection between your BMW X3 and Launch X431.
Enter the menu to select "BMW"
The software instruction as "The software can diagnose the elec.control sys. Of BMW,include Engine/Chassis/Body and other parts.The operation is the same as the original scan tool"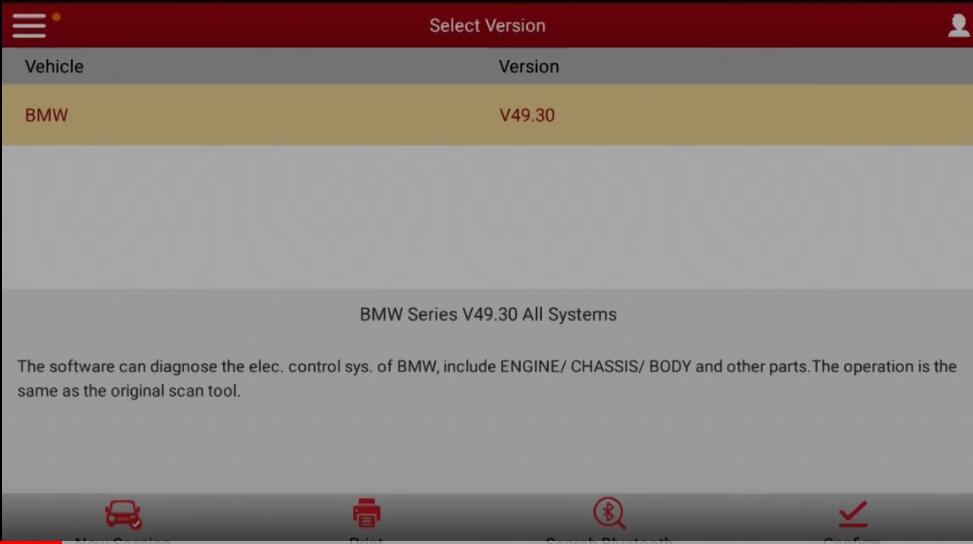 Processing,please wait…
Select "Manually Select"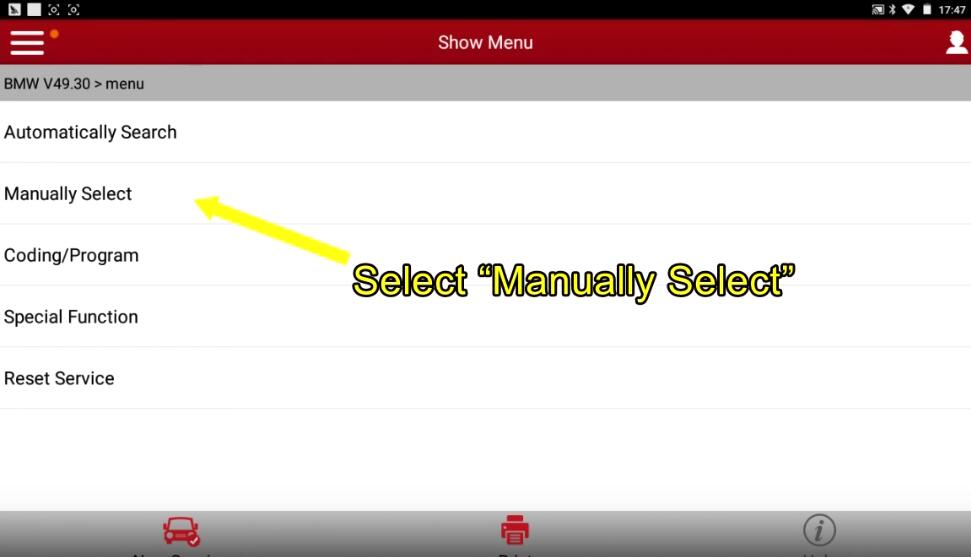 Select "X Series"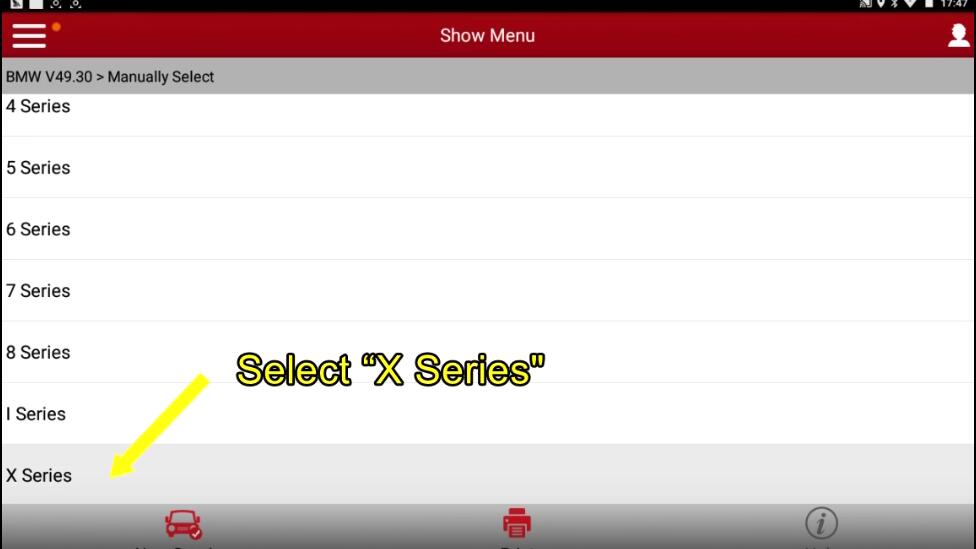 Select "x3-E83"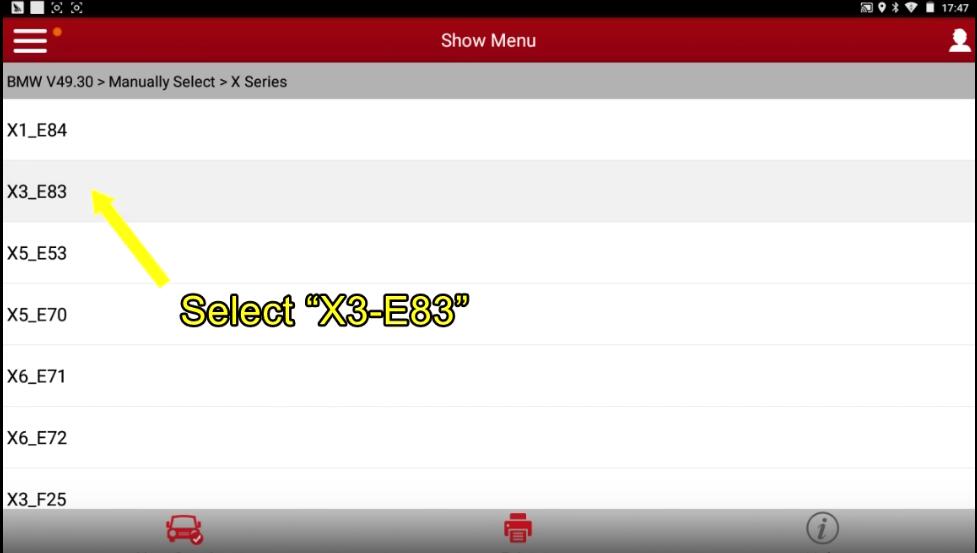 Choose "Chassis"
Select "ABS (Anti-lock Brake System-DSC)"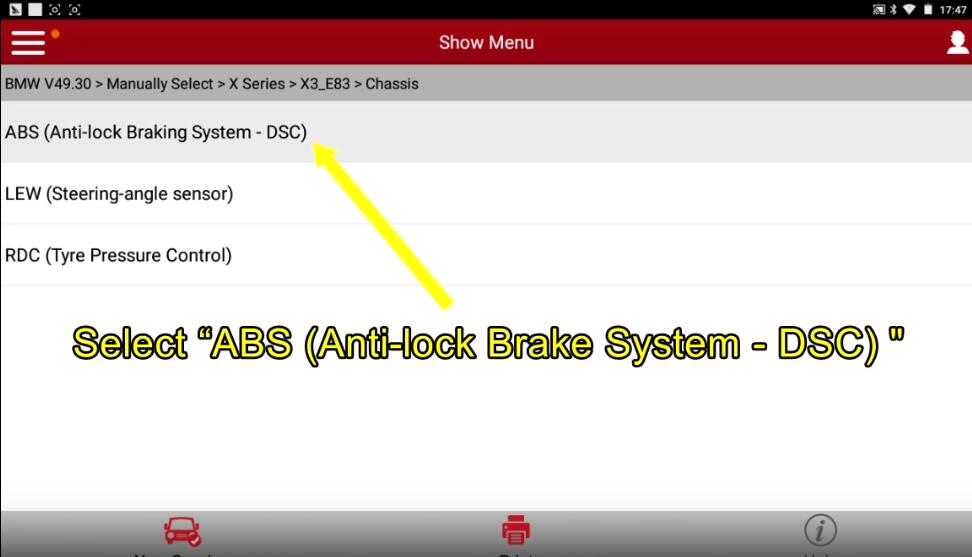 The Launch X431 prompt you to check the ECU identify
Select "Special Function"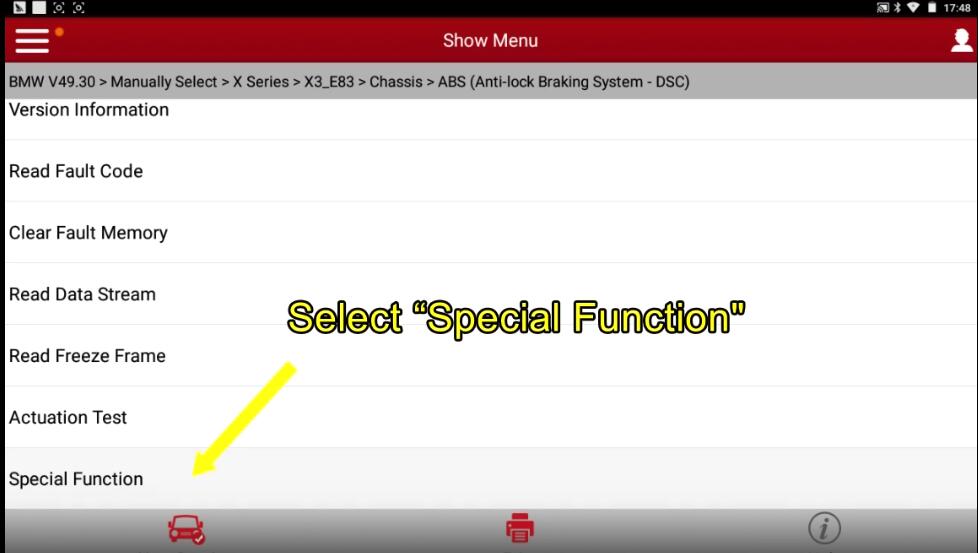 Select "Steering Angle Learning"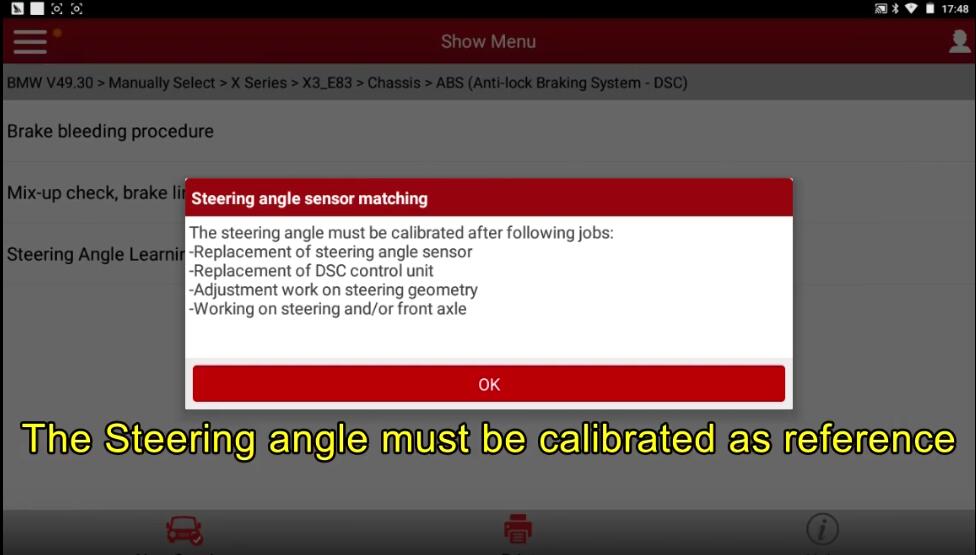 The steering angle must be calibrate after following jobs:
-Replacement of steering angle sensor
-Replacement of DSC control unit
-Adjustment work on steering geometry
-Working on steering and/or front axle
The run flat indicator must be additionally initialized after adjusting the steering angle sensor on completion of the following work:
-Replacement of DSC control unit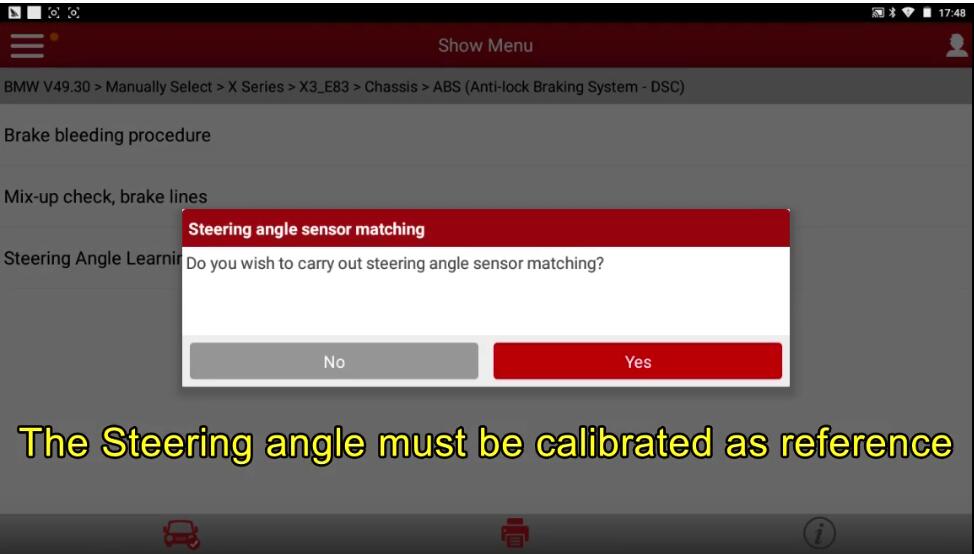 It prompt you "Do you want to carry out steering angle sensor matching?"
Click "Yes" to continue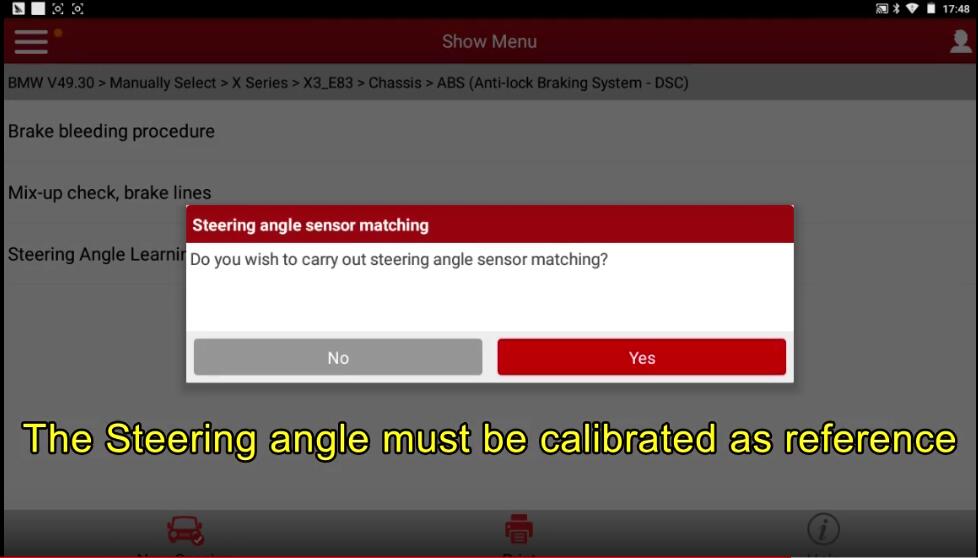 Steering angle sensor matching
Exactly set front wheels to straight-ahead position (Approximate setting sufficient)
The adjustment procedure is started in the next test step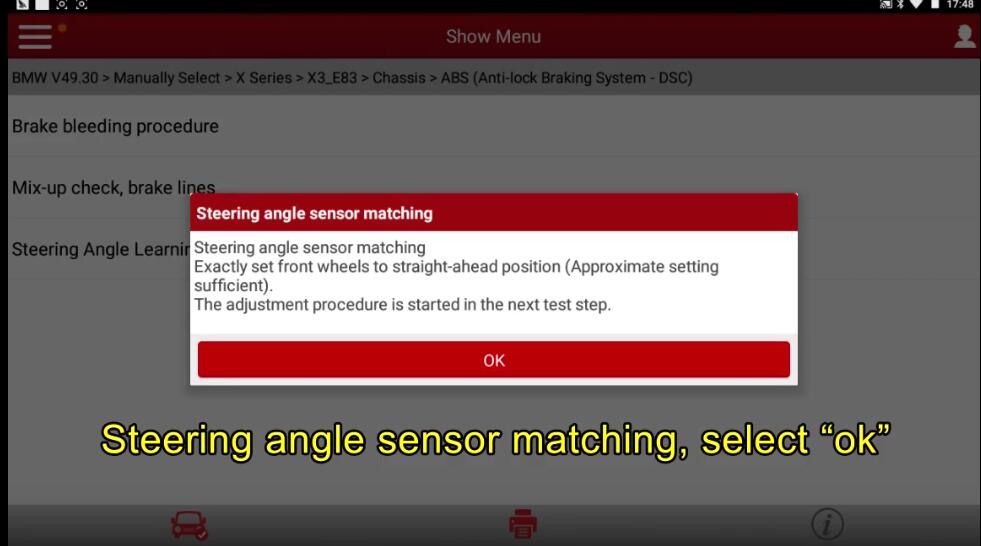 After successful calibration,it prompt above information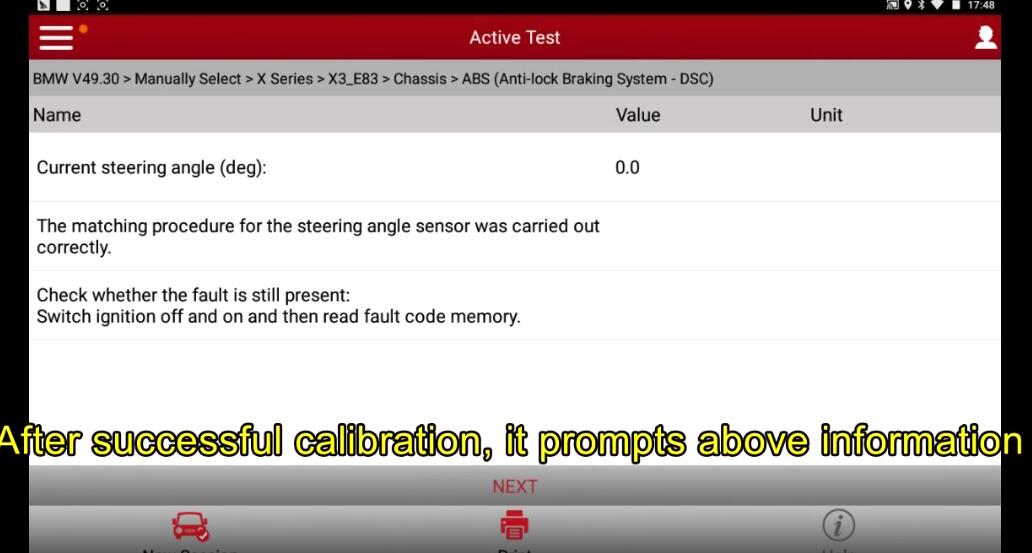 Done!
(Visited 75 times, 1 visits today)