From 2013,new BMW models is equipped with BMW FEM BDC module and there is a few device can perform FEM BDC key programming,such as BMW explorer which is expensive.But recently,Chinese auto key programmer manufacturers have released their BMW FEM BDC key programmers,such as:VVDI2,Yanhua BMW FEM,CGDI,Ap-pro…Here i take the Ap-pro as a example to show How to Program BMW FEM BDC Remote Key,and the operations of other devices program for BMW FEM is same.
Procedures of Programming BMW FEM/BDC Key
1. Backup Coding
2. Programming to generate initialized data of BMW FEM/BDC module.
3. Programming to restore original data of BMW FEM/BDC modue.
4. Restore Coding
5. Key Learning
Step 1:Backup Coding
Connect Ap-pro to vehicle,and open software,then click "communicate to vehicle"
After communicating successfully,the software show the vehicle information ,and you should to take a photo for this vehicle info in case of misoperation.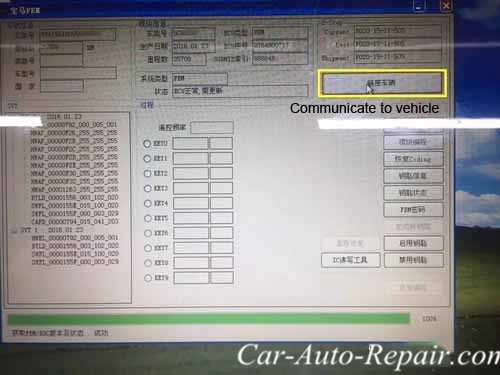 After takeing photo for vehicle info,click "Backup Coding",software will pop-up window to save backup coding data file.
Build a new folder to save the data file.

Step 2:Programming to generate initialized data of BMW FEM/BDC module.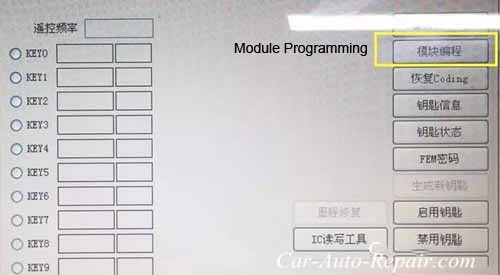 Click "Module Programming",device will starting progaming,and it will remind you to load data file of 8 pin chip of FEM module,the screen show as below.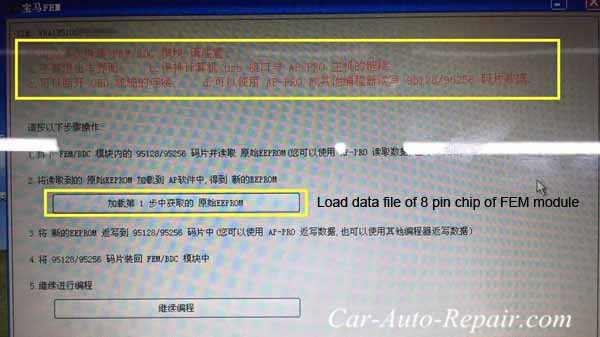 Note:Don't exist the software,just need to follow the guide on the software.You can disconnect the OBD socket,and remove the FEM module,find the 8-pin chip model is 95128/95256.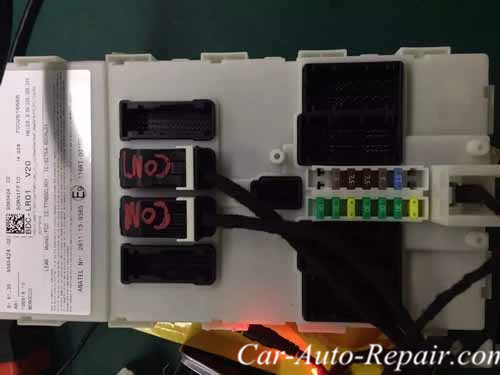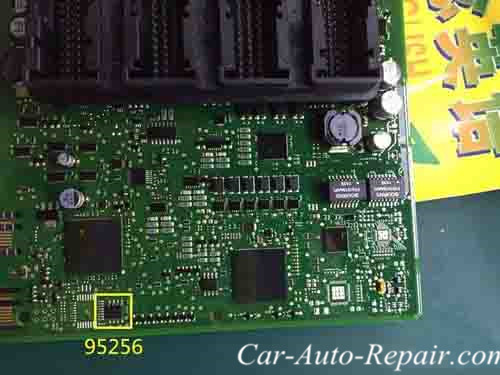 FEM:95128
BDC:95256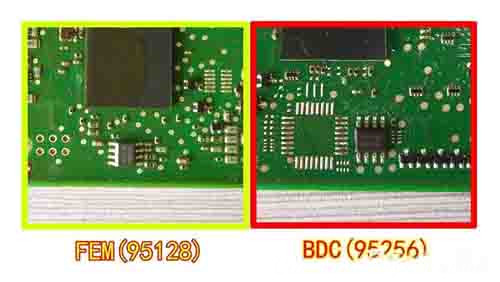 Remove the 8-pin chip and read out the data file,and upload it.
And the software will generate a new data file,rewrite it back the 8-pins chip,and then weld it back to FEM/BDC pcb board.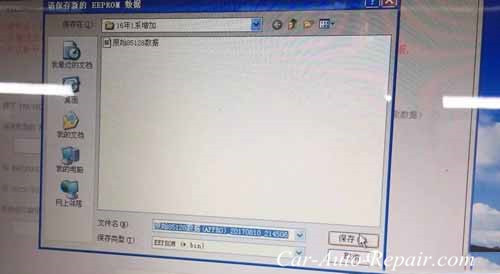 Install the FEM/BDC module back to vehicle,and connect the vehicle by OBD socket again.
Step3:Programming to restore original data of BMW FEM/BDC modue.
Click "Continue",after programming completely,pop up below window.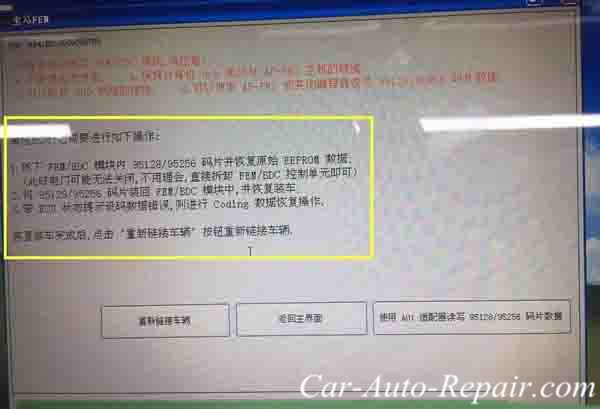 The software will remind you to restore original FEM/BDC 8 pins chip data file.
Don't exist software.
Remove FEM/BDC module,and remove 95128/95126 chip.
Write original chip data into the 8-pins chip.
Weld chip back to FEM/BDC module,and install it on vehicle.
Click "communicate to vehicle",usually it will remind ECU work normally,but codes are fault.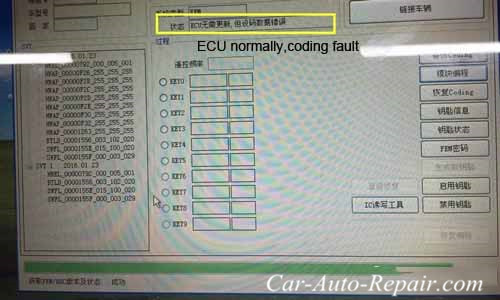 Step 4:Restore Coding
Click "Restore coding",load the original coding file in step 1.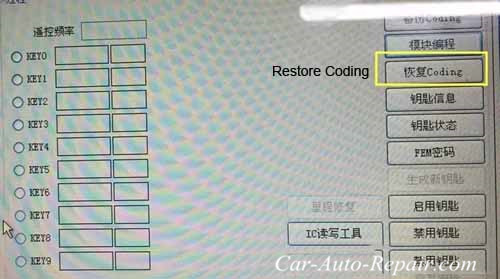 After completing,the Ap-pro software will communicate with vehcile automatically.
Step 5: Key Learning
Software will show the key info and key position,click "Generate key" and software remind obtain FEM password.And it remind there are two method to generate key.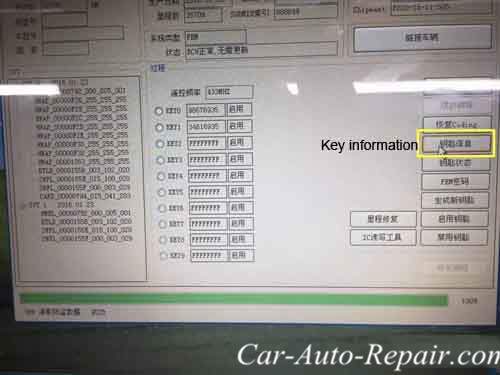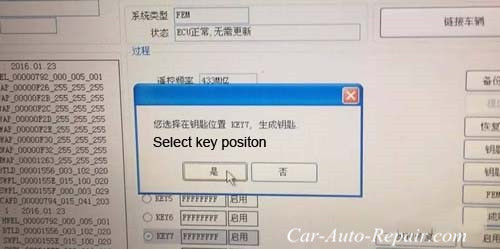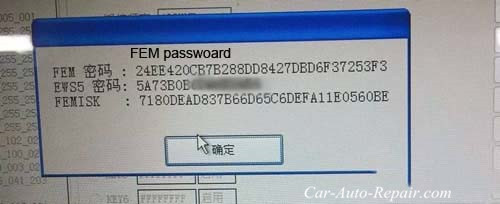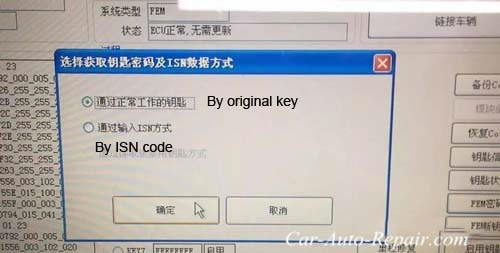 #1 :If you have orginal key. (Add new key)
With the orginal key to generate new key,follow the hint to attach original key on the "One key start" button.And the follow the software guide to generate new key.
#2:By entering ISN code.(All Key lost)
Remove ECU,and read out the ISN code from ECU moduel then enter the ISN code to generate new key.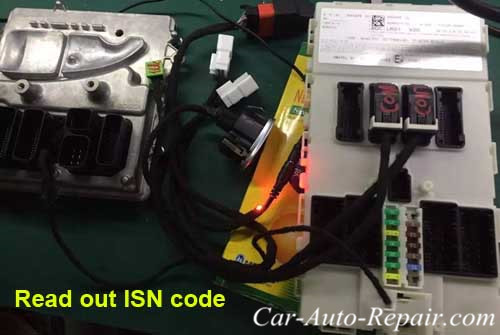 (Visited 17 times, 1 visits today)