This mini article shows the progress of how to fix Benz GLE320 check engine light on with p2243 fault code.
More about Check Engine Light Trouble Repair,pls visit:
http://www.car-auto-repair.com/tag/check-engine-light/
The Benz GLE320 information:
Vehicle Model:Benz GLE320
Odometer:about 7,5000 mileages
Trouble Diagnose:
Read out the "p2243" trouble code
O2 Sensor Reference Voltage Circuit Open Bank 1 Sensor 1.
Check the wiring harness between O2 sensor and ECM,it works correctly.
The signal voltage of O2 sensor 6th pin read out by HMS show as below: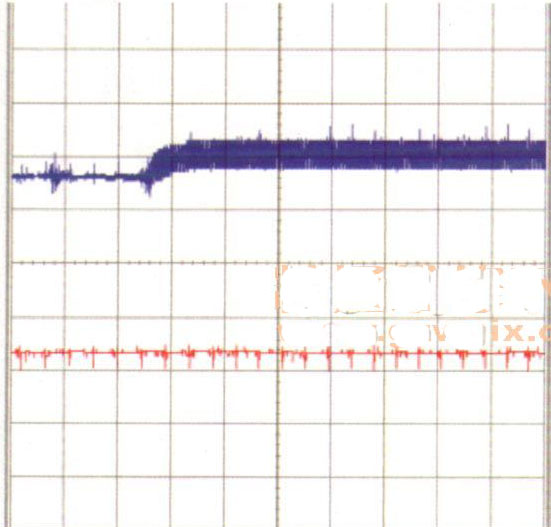 The signal voltage jumps when the engine accelerating,the fault code show as "current" at same time.After replacing the right front O2 sensor and perform function testing,the signal voltage show normally,show as below: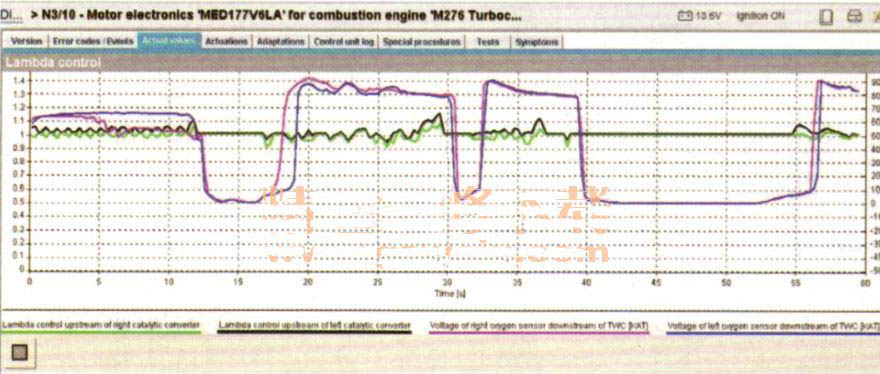 Troubleshooting:
Replace the Right front O2 sensors.
(Visited 112 times, 1 visits today)