This article show you guide on how to use Launch X431 PAD V to repair Audi A4 2013 steering system fault B116854 & C10ACF0 trouble code.It need perform steering angle sensor learning.For Audi repair,please check more cases here:Audi Trouble Repair Projects.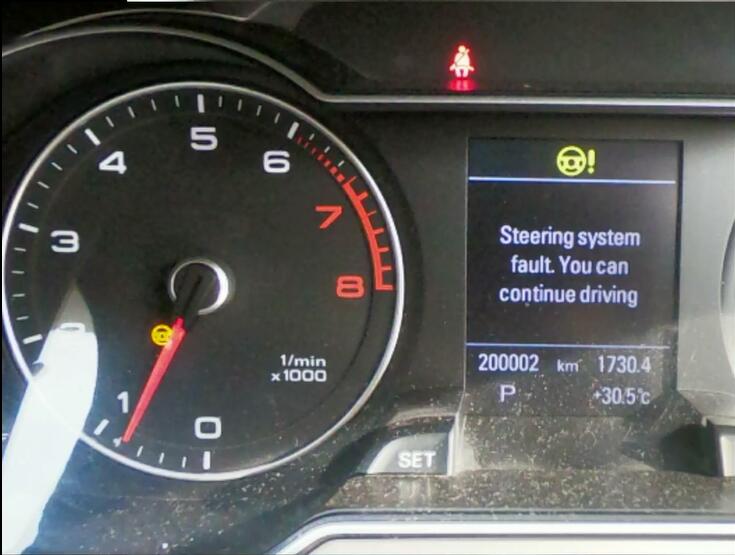 Trouble Code:
B116854:Steering Angle Sensor-No Basic Setting
C10ACF0:Steering-End Stops Not Learned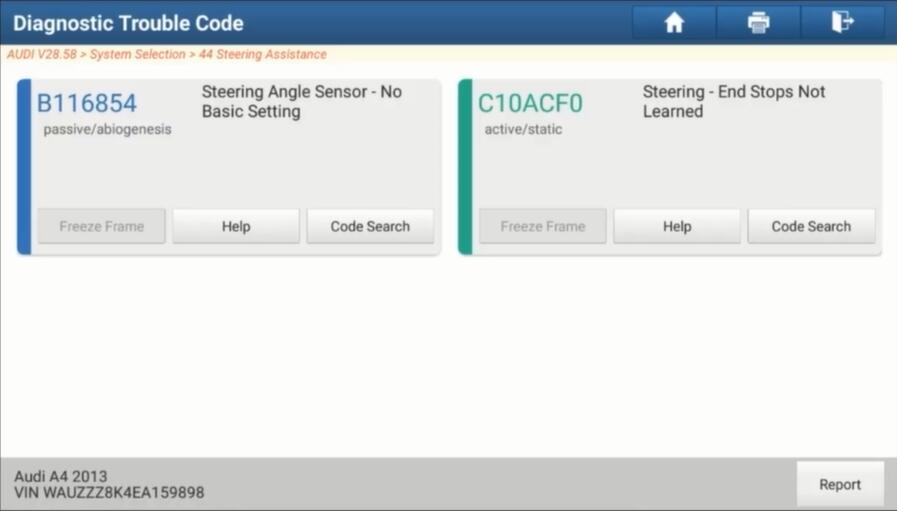 Connect Launch X431 PAD V to Audi A4 and then select "Audi"
Select "Guided Functions"
Select "Audi A4 2008>"–>2013(D)–>Sedan–>CADA 2.0I TFSI/155kW
Press "Confirm"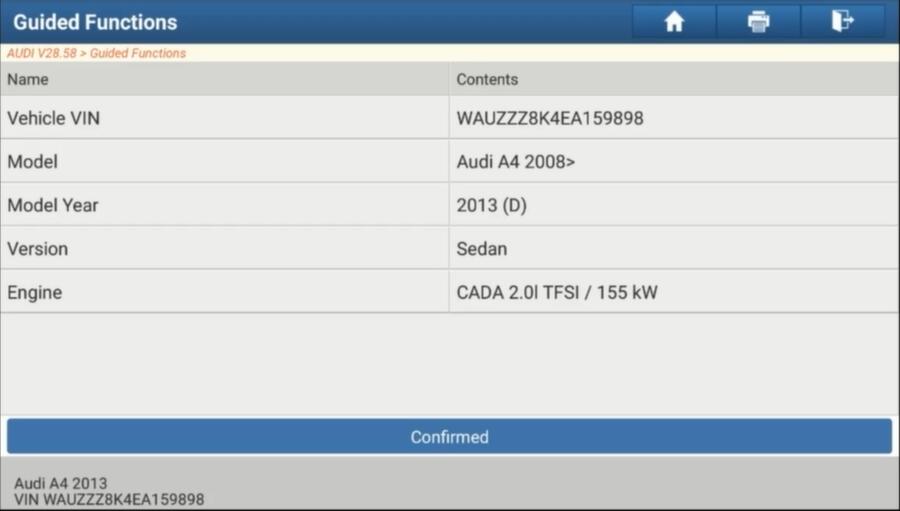 System Selection–>Assistance–>Power Steering–>G85-Steering Angle Sensor,Calibration
In this program the following test steps will be performed:
Calibration of G85-Steering Angle Sensor
Checking DTC Memory of Power steering control Module-J500
Checking DTC Memory of Steering Column Electronic Systems Control Module-J527
Required Auxiliary Equipment:
6485 Steering Wheel Level
Note:The Launch X431 PAD V system will guide you step-by-step
Click "Complete/Continue"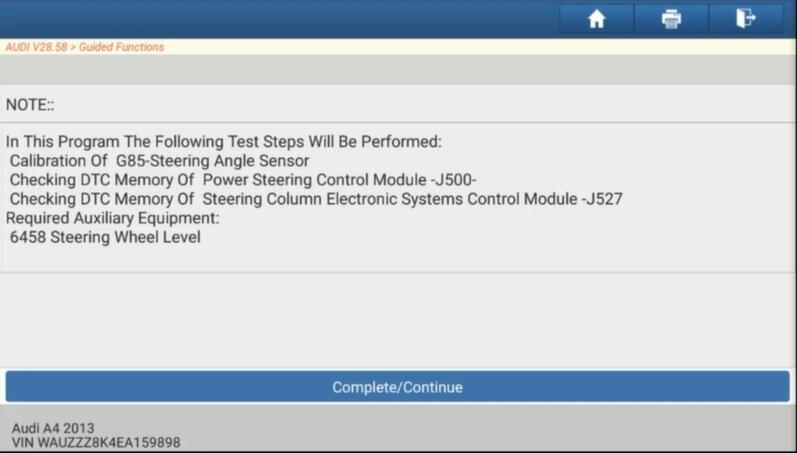 Connect the battery charger to the vehicle
Switch ignition on
Press "Complete/Continue"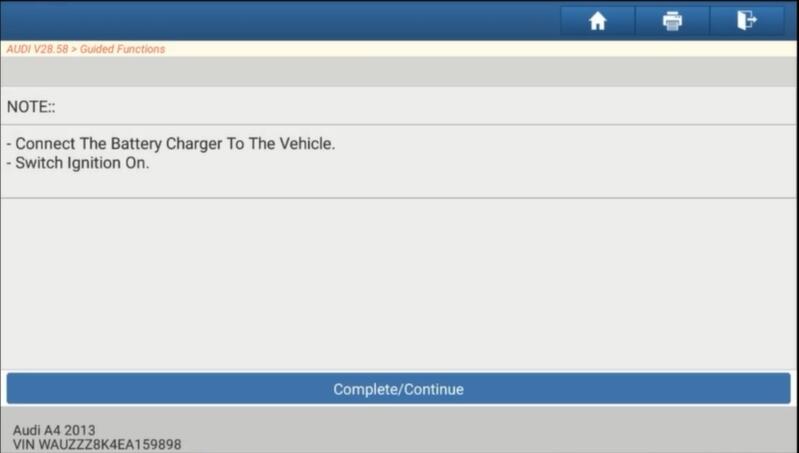 Please Check DTC Memory:
The DTC Memory of the power steering control module-J500
Store No Malfunction requiring a calibration.
Click "YES"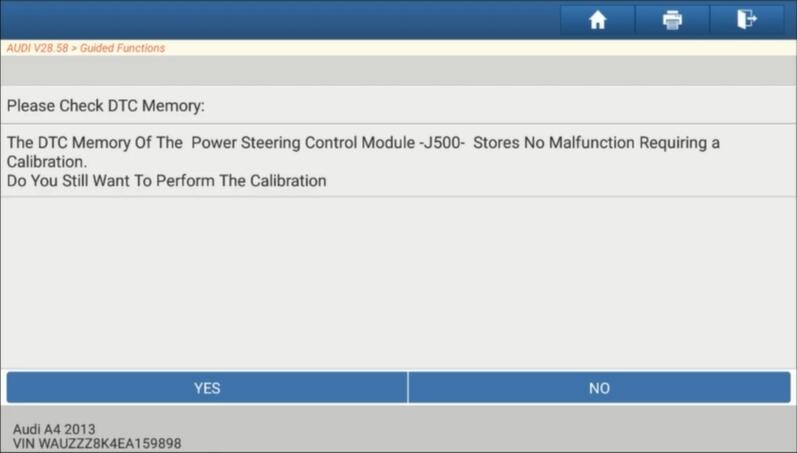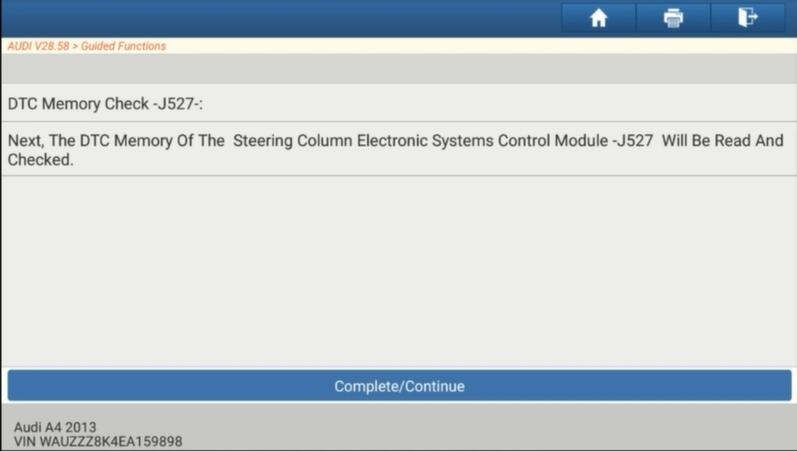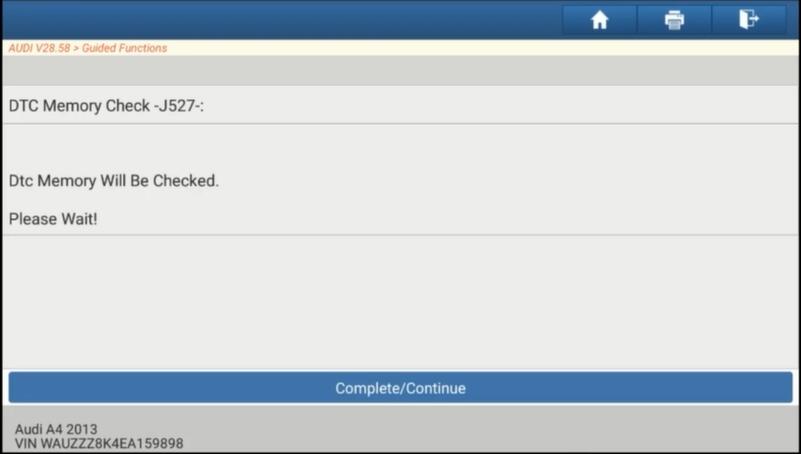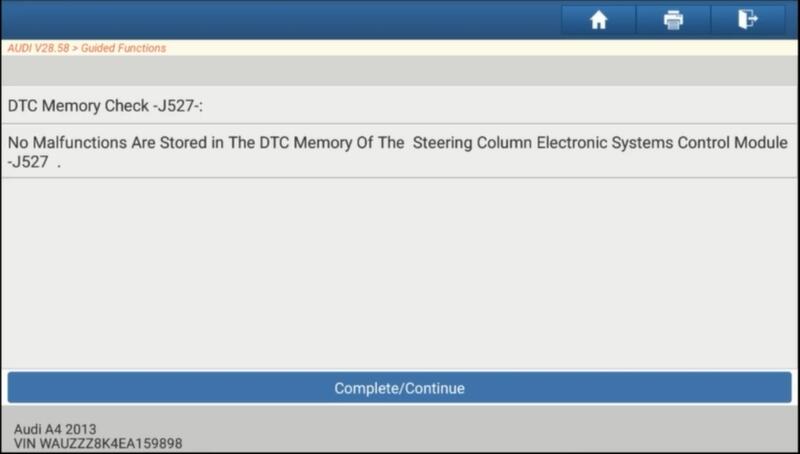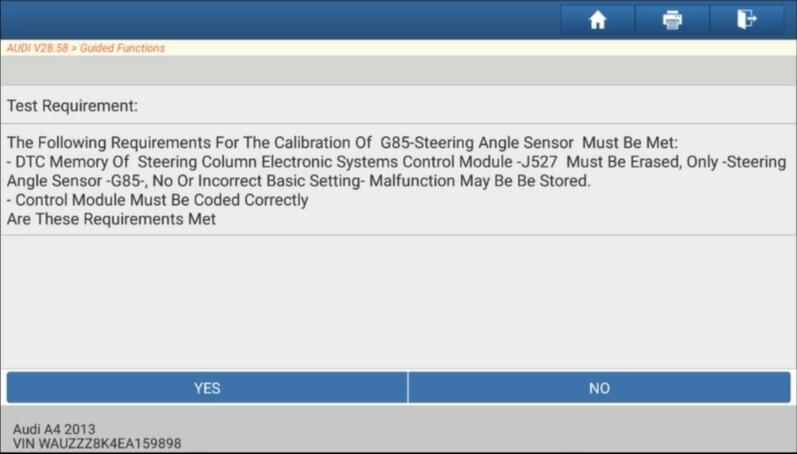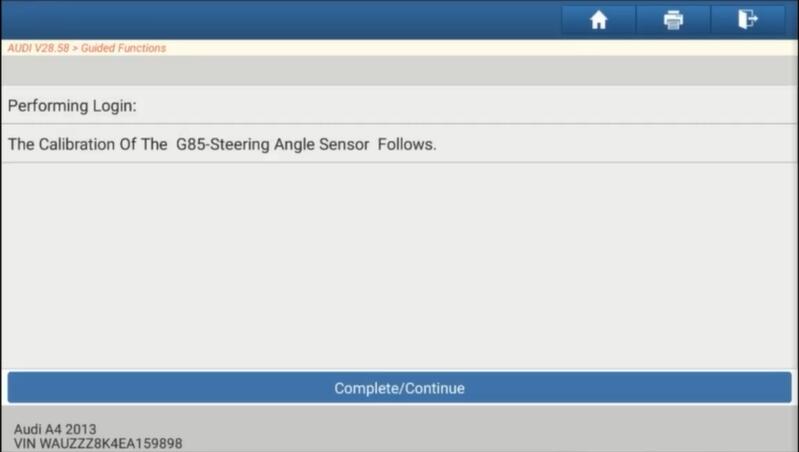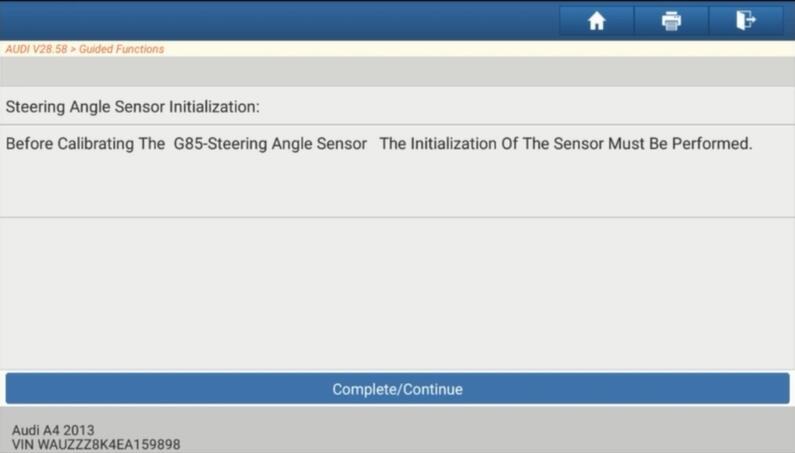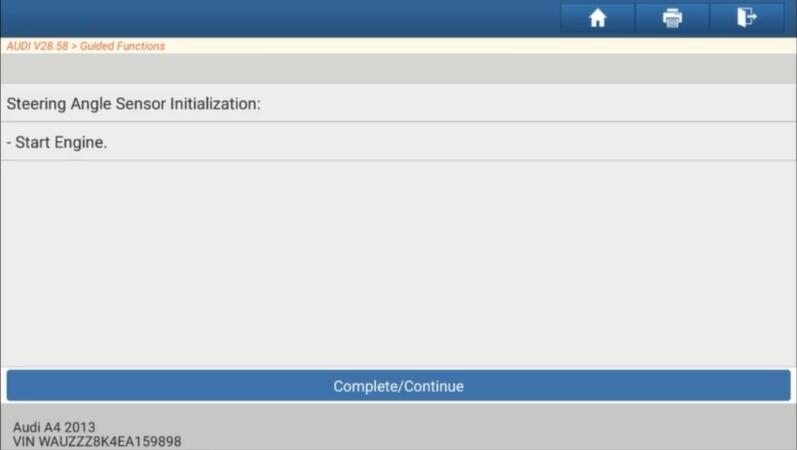 Drive a short distance.Play the steering free play and keep the steering straight ahead.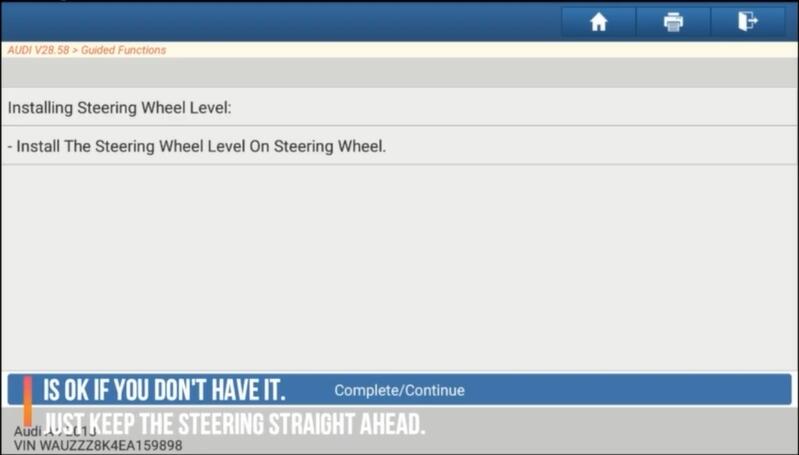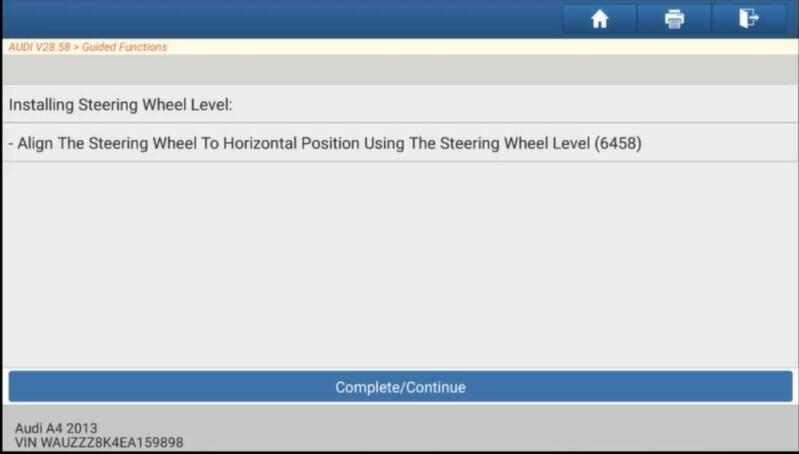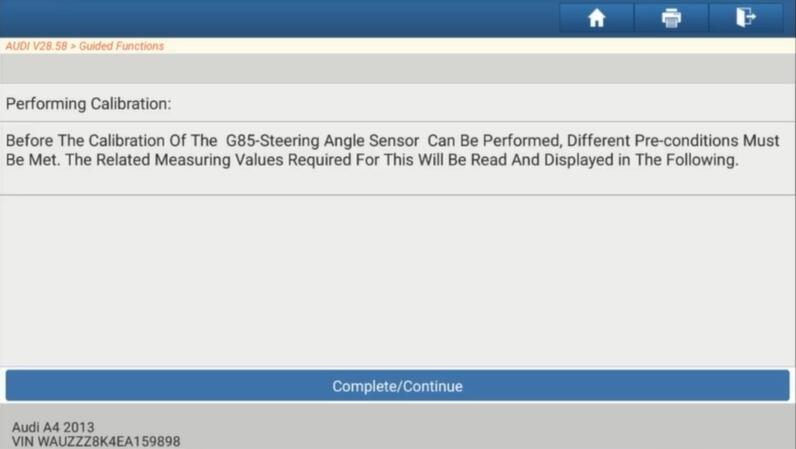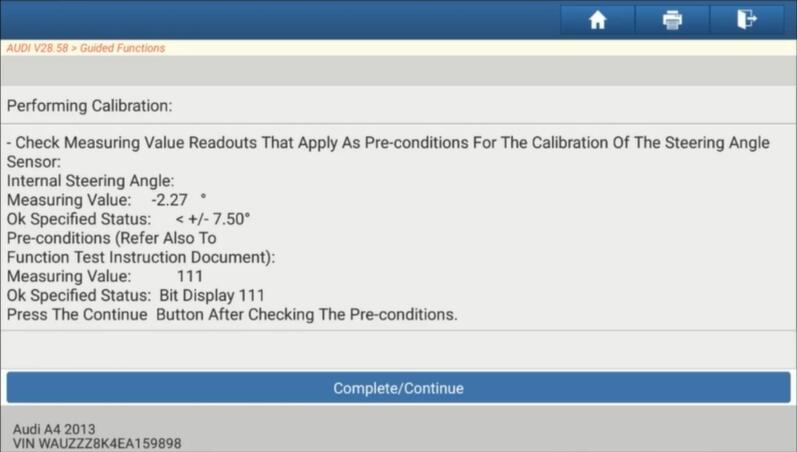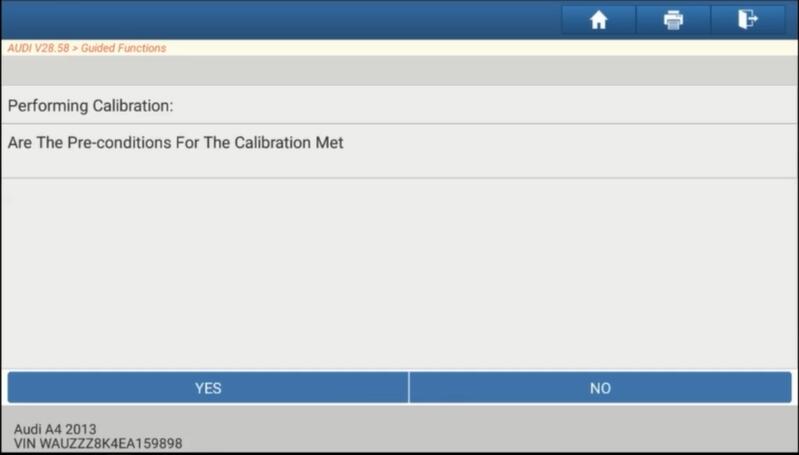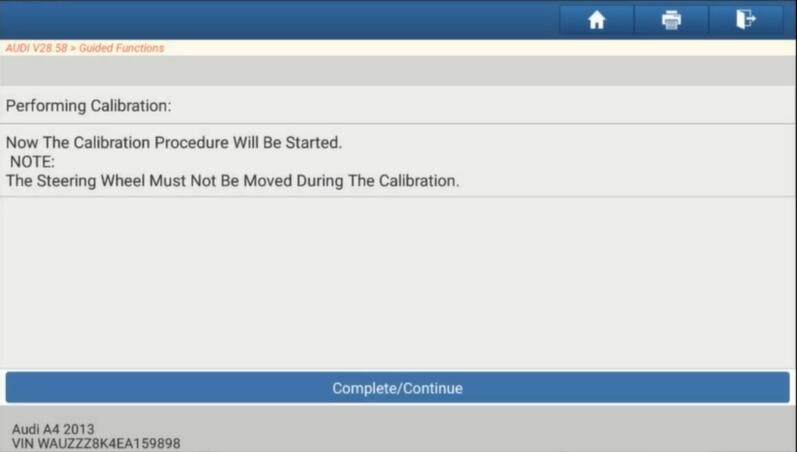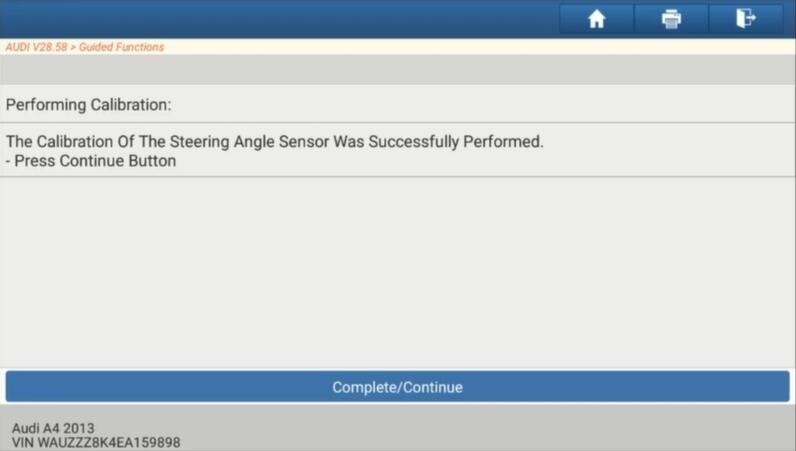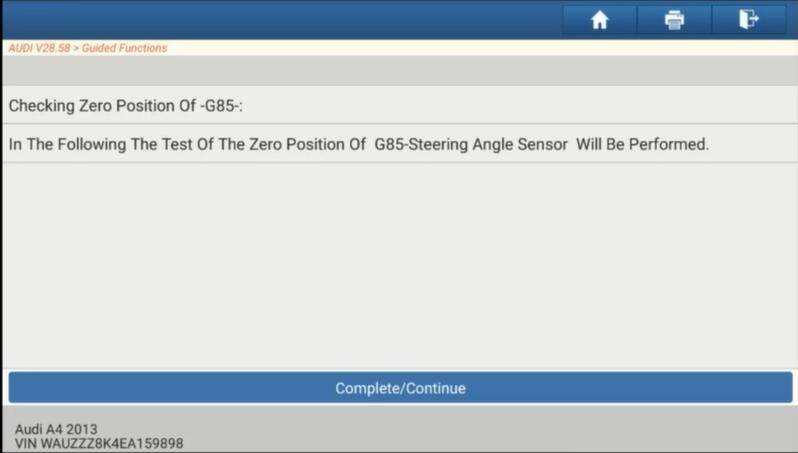 The Zero Position Of G85-Steering Angle Sensor is OK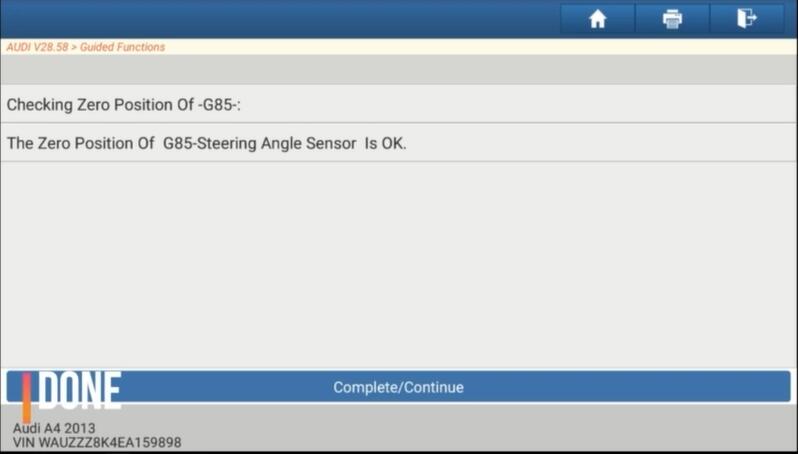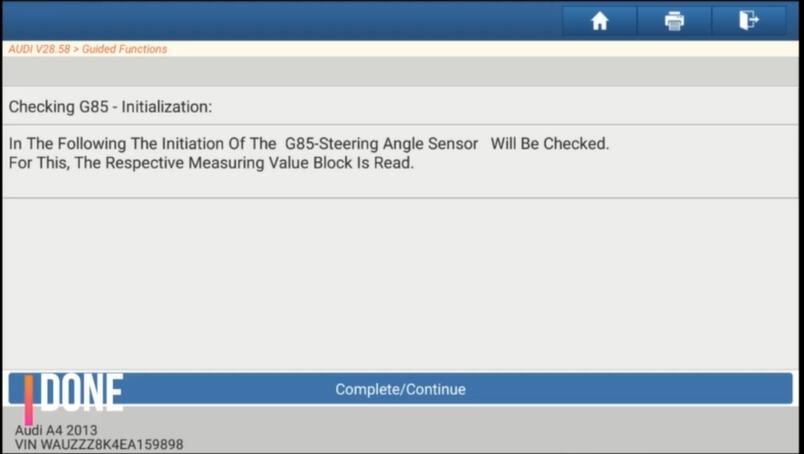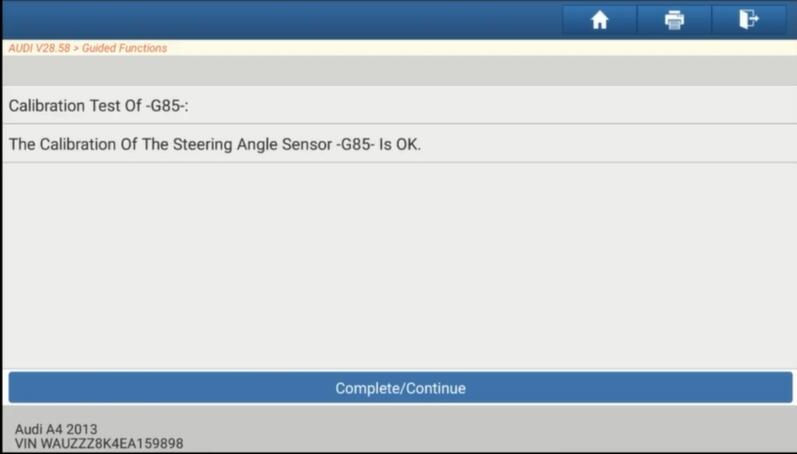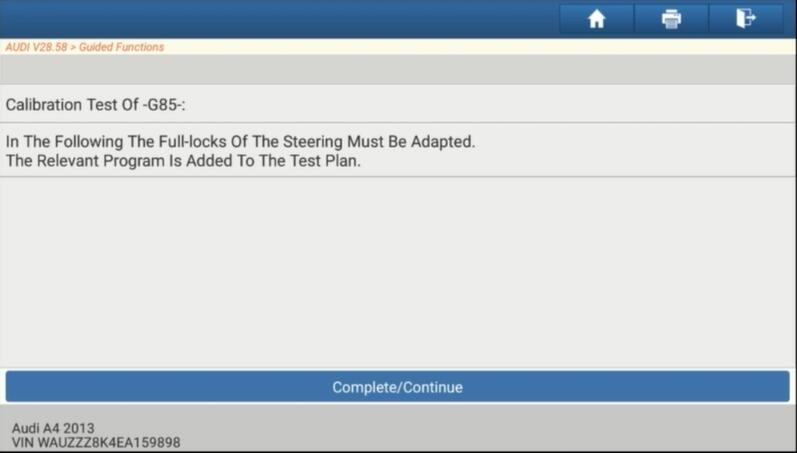 Then clear DTCs.
More Launch X431 Training article,please check here:Launch X431 user guide
(Visited 679 times, 1 visits today)