Fahrdynamik-Paket,your extra portion of agility and driving pleasure in one package. The adaptive suspension, lowered by 10 millimeters, can be adjusted from comfortable to very sporty, just as you wish. Direct steering and the ESP® Curve Dynamics Assistant also help you to negotiate curves as dynamically and safely as possible.This mini post show you guide on how to use Benz DTS Monaco software to activate Benz engine ECU fahrdynamic/drive dynamic function.
Preparations:
Benz DTS Monaco Software Free Download
How to Install Mercedes Benz DTS Monaco Software
Procedures:
ECU:ME97
Engine need to be turned off but with ignition ON.
1.You need to unlock ECU DiagJob–>Zugriffsberechtigung 1 and Zugriffsberechtigung 2
2.Choose Domane "Implizite Kodierung ME97"
3.Change Fahrdynamik to "Fahrdynamikpaket verbaut"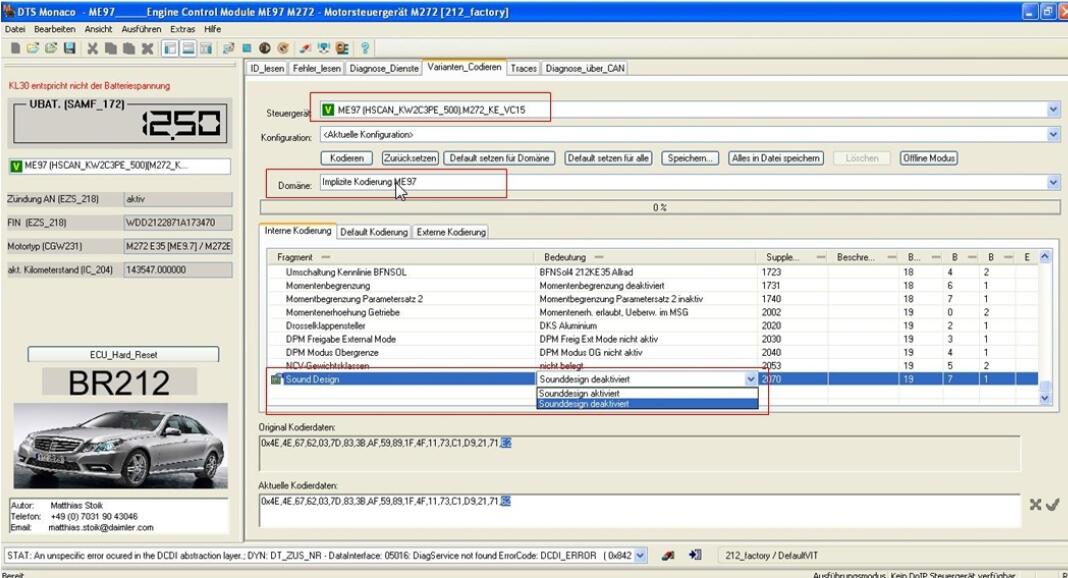 (Visited 338 times, 1 visits today)