Nowadays,more and more people try to install OEM fit LED daylight runing lights on their car by themself which pay only a little materials expenses and hours.If you choice to ask dealer for this,it will cost you a lot.And in this article,I will share you how to install Ford Focus LED Daytime Running Lights by youself.This refit give the car a crip,clean look and even has a feature to dim the headlights by 50%, just like the OEM LED daytime running lights you see on high end luxury cards like Mercedes Benz and Audi.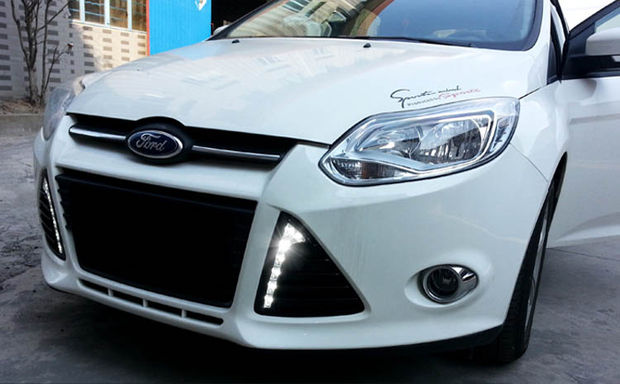 What you need?
OEM style LED daytime running lamps
Read this article to learn how to turn on/off  daytime running light by yourself:
 How To Disable or Active Ford Daytime Running Lights
Procedure of Ford Focus LED Daytime Running Lights Installation Guide:
Step 1:Remove driver side headlights. The driver side is closer to the battery when you have to tap the wires later.
Step 2:Use a pry tool to pop out the plastic bezel and connect the LED daytime running light wires to the module box.


Step 3:Replace with the LED daytime running lights and route the wires to the driver's side battery location.


Step 4:Tap the wires: Black to ground and Red to ACC 12V+




Step 5:Find the wire for the headlights and tap it to the blue wire. When the headlights are on, the LED daytime running lamps will reduce by 50%.


Step 6:Test to make sure everything works and enjoy your new OEM Fit LED daytime running lights.


Visited 1 times, 1 visit(s) today