Several days ago,one of Auto Technician Home readers sent e-mail to me about "how to solved Peugeot 307 power steering pump leaking".And I re-write it here to share with more readers.Hope it can help someone who get in trouble power steering pump leaking.If you ask your dealer to repair this problem,it will cost your more than $800.
Symptoms of power steering pump leaking:
At the beginning of pump leaking,maybe you feel nothing difference when you turn you steering wheel.But you will find it is laborious to do it later,even feel like your steering just locked up.
How to solved Peugeot 307 power steering pump leaking
Lift your car up by your vehicle jack, remove the right front tire and fender.You will find the Electric power steering pump.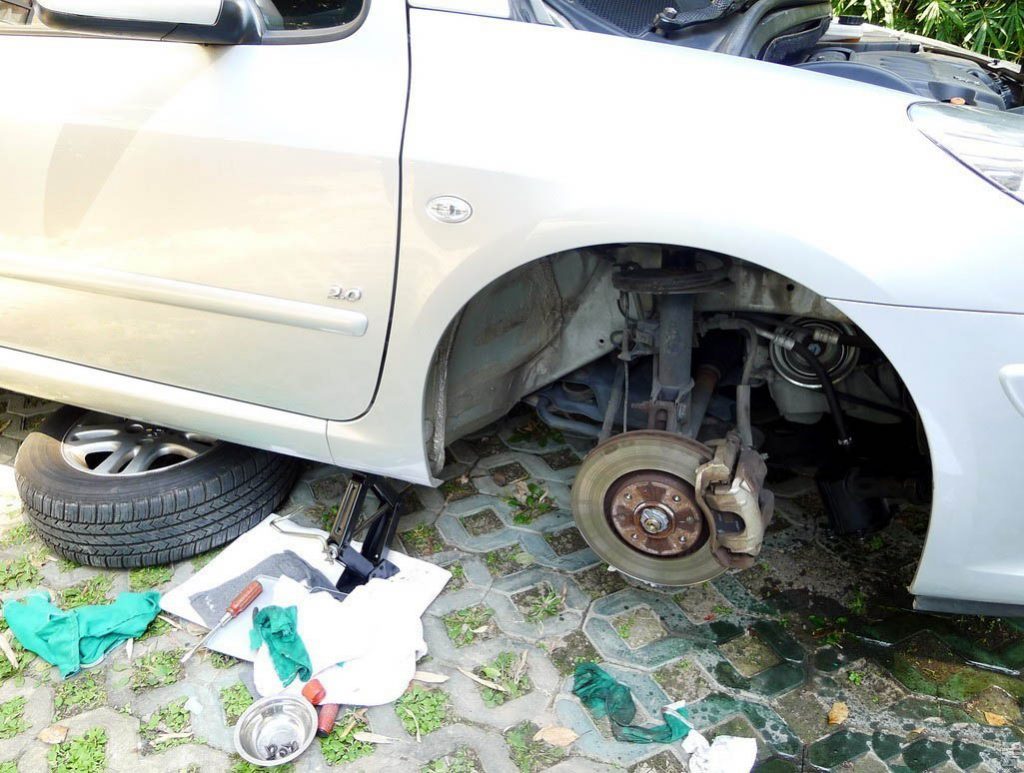 Use Allen Key to remove bolts around the power steering oiler tank(normally 4 bolts).Be careful to take pump out slightly,you can see pump leaking.(below pic show the pump,it is black)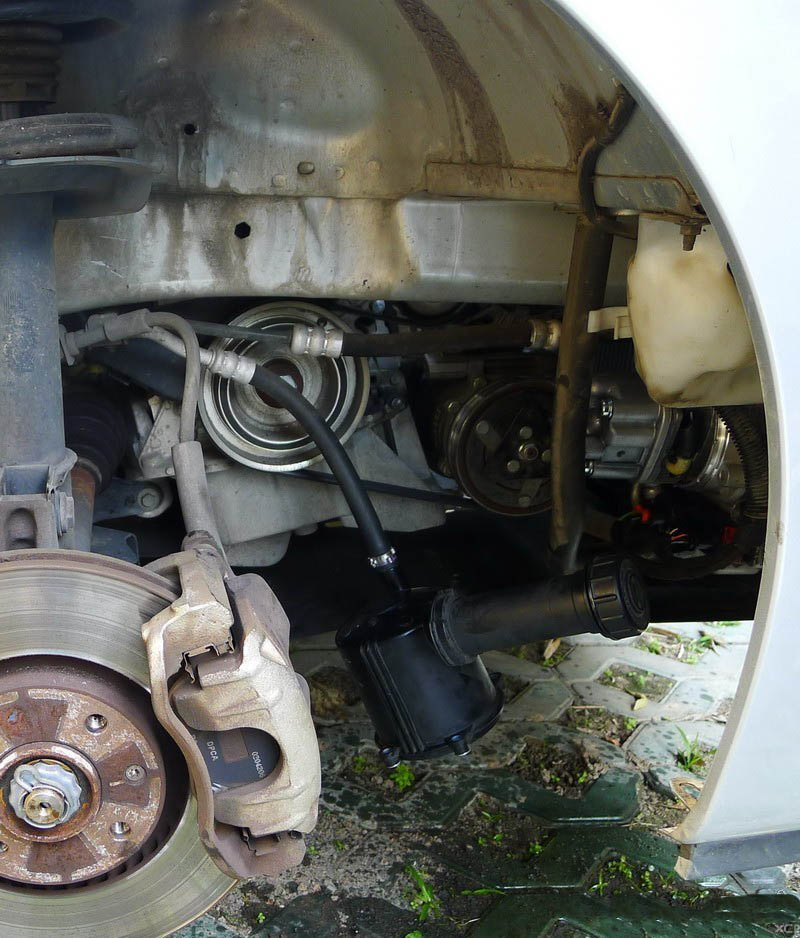 After removing power steering oiler tank,you can find electric steering pump in the red circle.And oil seal ring location in the blue circle.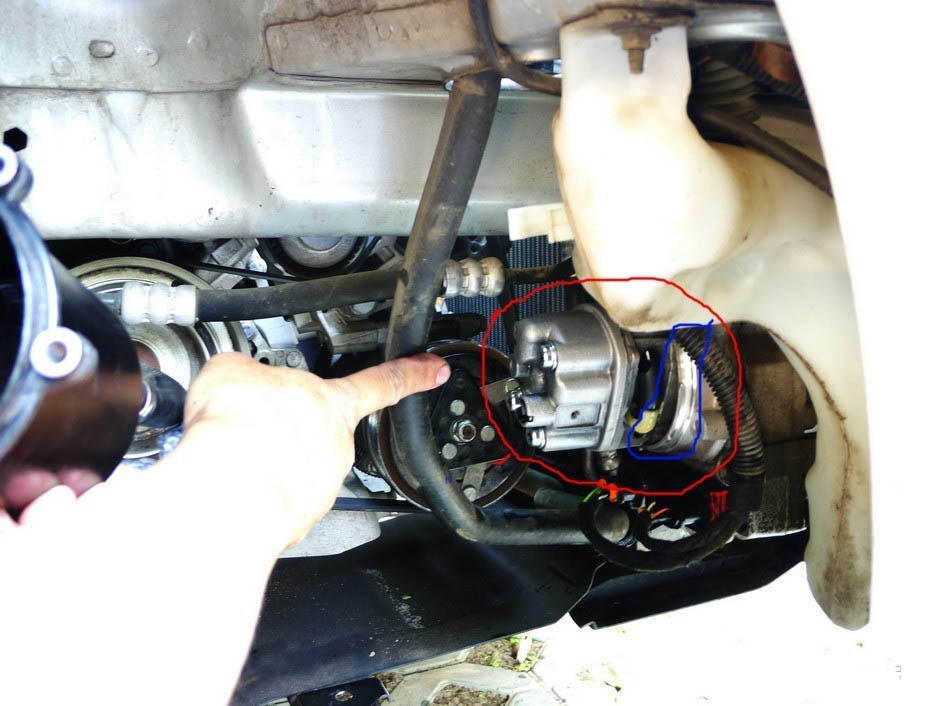 Replace the old oil seal ring with new one,and install oiler tank screw bolts.Install back what you remove before.Done!
Note:You can buy new oil seal ring from ebay,below show feature:85mm*3.5mm.Recommend you to buy both inner and outer rings.Becuse you don't konw which is damage before you removing the pump.
(Visited 354 times, 1 visits today)