What is Opel VIN Decoder?
Opel VIN Decoder is a software special for Opel and Chevy VIN decoder software.Opel VIN Decoder has about one million VIN numbers with original radio, immo, mechanical key codes of Opel and Chevy cars which VIN number starts in (W0L, VSX, 3G1, 93C, 3G1 and 8AG)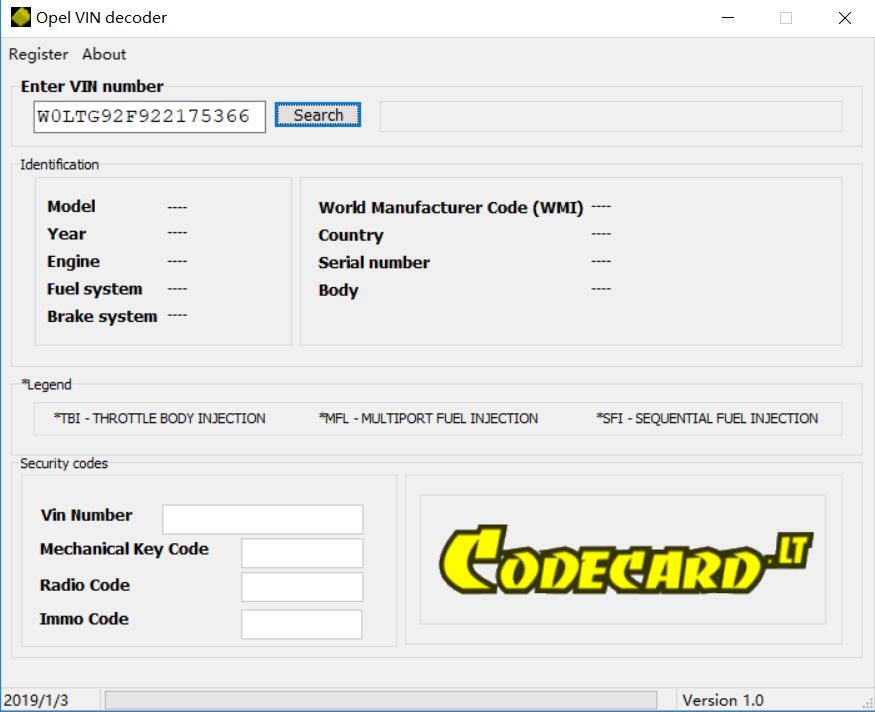 Opel VIN Decoder Functions:
Mechanical key code
Radio code
Immo code
Opel VIN Decoder Installation Operation System Require:
OS: Windows XP/7/8/10
Minimum Specifications:
Processor : Intel Core 2 Duo 1.8Ghz or ADM Athlon X2 2.4 Ghz
RAM :2 GB
HDD : 160GB
Note:Opel VIN Decoder no need installation,just run it directly.
Opel VIN Decoder Free Download:
http://codecard.eu/images/file/Small%20soft/Opel%20VIN%20decoder.rar
How to Use Opel VIN Decoder?
First,you need to enter your VIN,then click "Search" button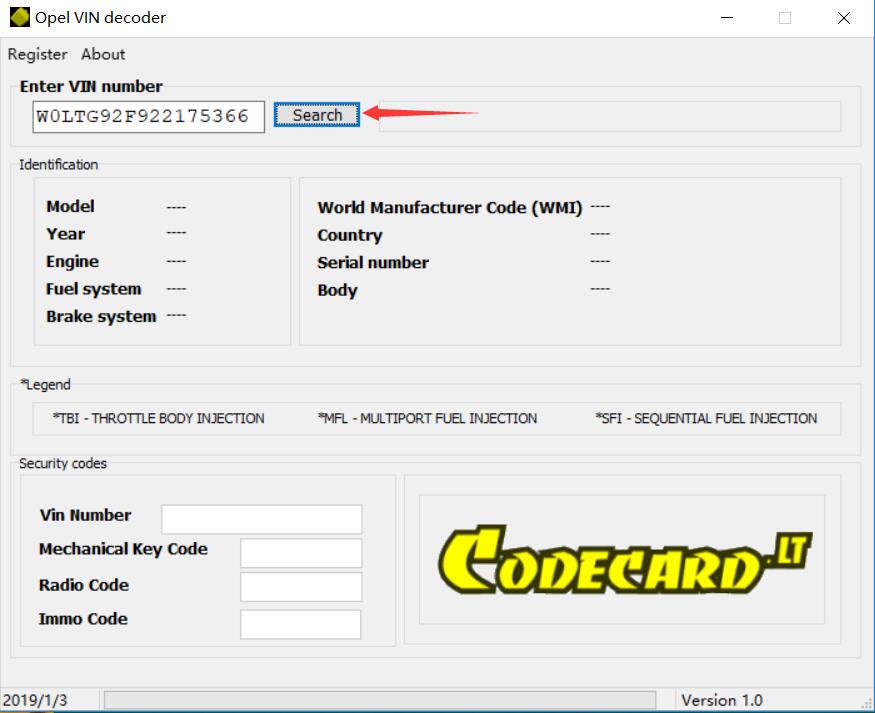 Then it will prompt you that:
Mechanical Key Code Found!
Radio Code Found!
Immo Code Found!
If you want to see it you must register the product,do ou want to do it now?
Note:If you can see below prompt,it means your VIN number is in the database.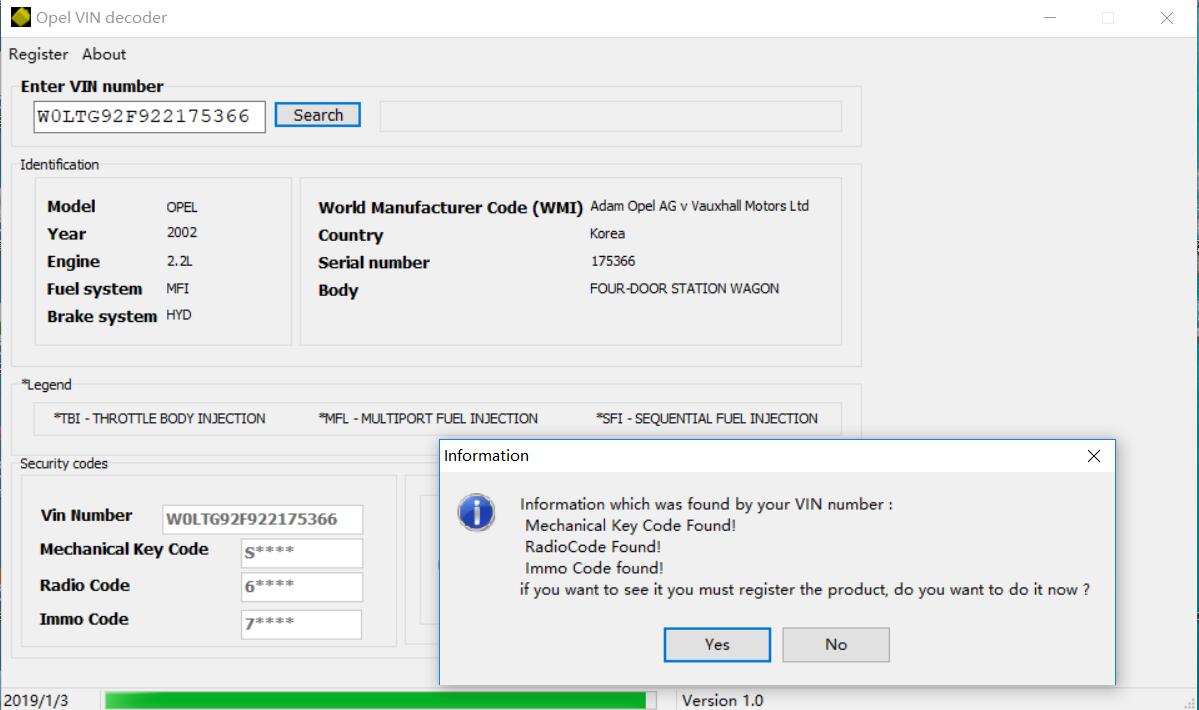 Click "Yes" to continue
Then you browser will get a page that ask you to pay the bill 5 EUR,and you will see the Hardware ID.
Note:Not all VIN number is in database!
CHECK FIRST YOUR VIN NUMBER BEFORE BUY!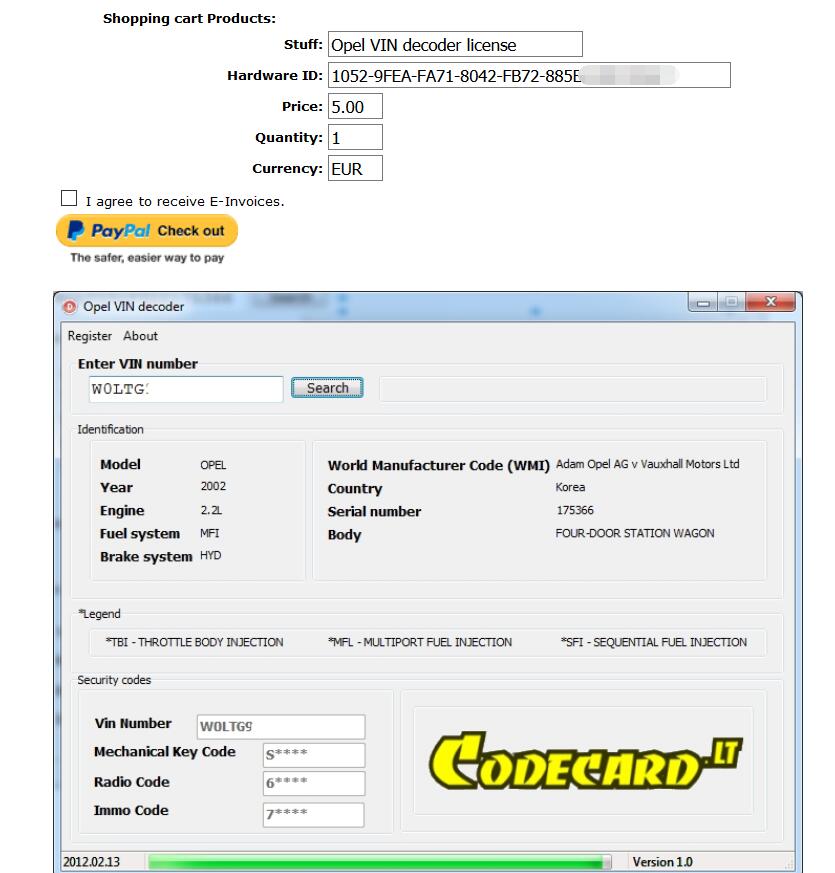 And after registeration,you can get the codes you wants.
(Visited 1,029 times, 2 visits today)