What is Nissan & Infiniti Fast EPC?
Nissan EPC is original electronic spare parts catalog for all Nissan and Infiniti models.Nissan Fast Global EPC is FAST for Windows helps you find parts needed for Nissan vehicles and create parts lists to be printed or transferred to your in-house computer system. After you find needed parts and create a parts list, you can save it and later restore it for recommended maintenance, a service campaign or when a kit isn't available.Parts for most models manufactured since 1979 are available in FAST. For pre-1979 parts, go to help on E-FAST for Windows.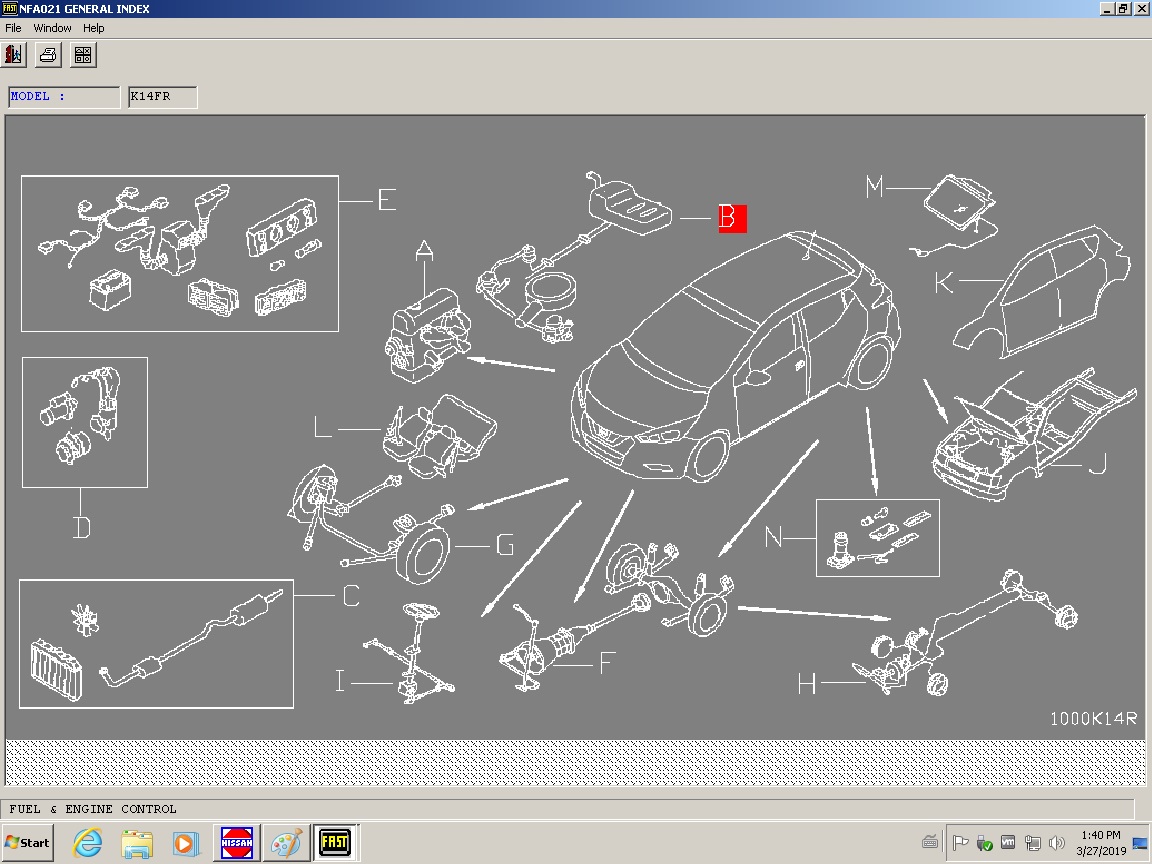 Electronic parts catalog car brand NISSAN. Program to determine the original part number (part number). You enter the VIN-code car – a program to "parse" on the part tells You the date of release of the car and offers to choose only those parts that are installed it on Your car.
Contains a electronic parts catalog for selection of spare parts for cars brand Nissan and Infiniti.
-This is the Standalone installation – no internet
-Connection needed – everything runs from your computer
-Delivery by Download link after payment – Works on Windows xp/win7/win8/win10
-Supported Languages: English
-Search by VIN, Frame Number or Part number
-Search by Model or Year
-Fully printable
-Links between text and illustrations
Nissan & Infiniti EPC Supported Languages:
Japan,English
Nissan & Infiniti EPC Supported Operating Systems:
Win10 x64, Win10 x32, Win8 x64, Win8 x32, Win7 x64, Win 7 x32
Nissan & Infinit FAST EPC Download:
Nissan & Infinit FAST EPC Download 2018 (DIY)
https://mega.nz/#!A05kVCKD!x-gBn9rZFFOIqC3yiBpNVEVZOXSMG3VDAVpQOq1akvI
02.2019 Nissan & Infiniti Fast EPC Global (100% Work Solution)
(Visited 248 times, 1 visits today)