This instruction show you guide on how to use Launch X431 to reset oil service light for Maserati M156C 2014.And for more Maserati projects,please check:Maserati Trouble Repair.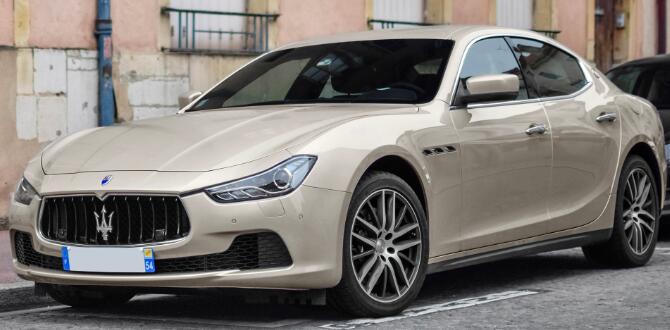 What You Need?
Preparations:
1.Park your car on the level surface. The installed sensor is very sensitive to the tilt of the vehicle,Otherwise, it will display an error measurement tolerance.
2.Gear selector in the P mode in car position.
3.After running the engine, waiting for 10min until all vehicle run indicator reach stable. The sensor signals used at this time will give the correct output.
Operation instructions
1.Switch on the ignition ;
2.Select European;
3.Select Maserati V10.02 above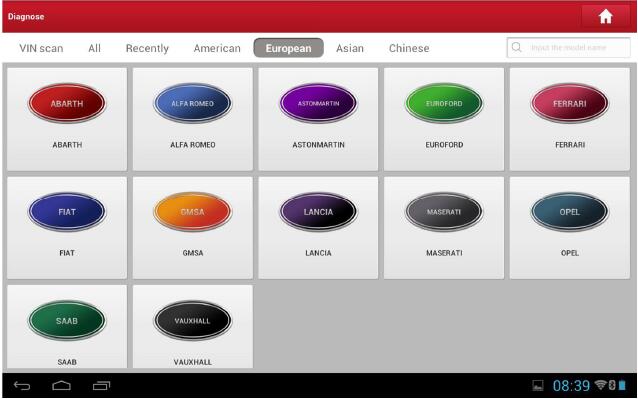 4.Select "QUATTROPORTE"
4.Select M156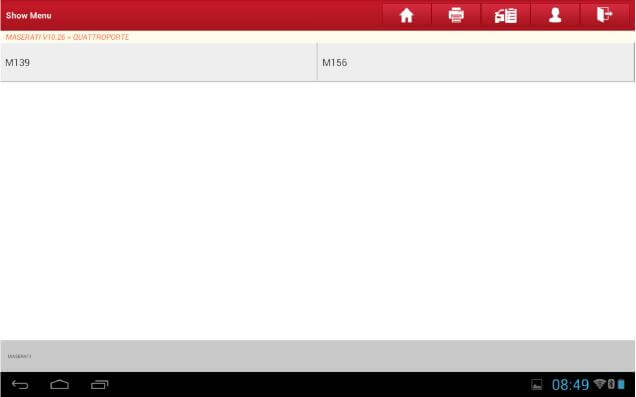 6.Select gasoline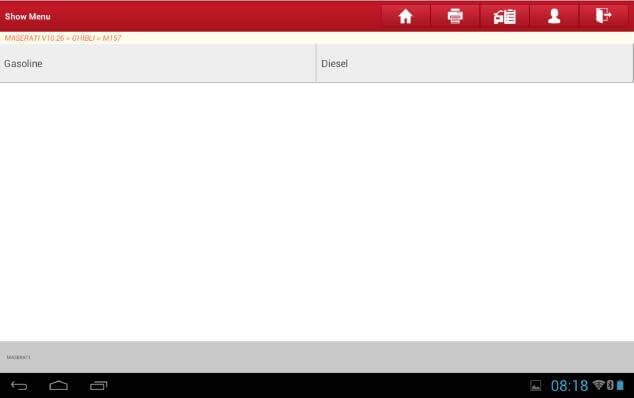 7.Select system scan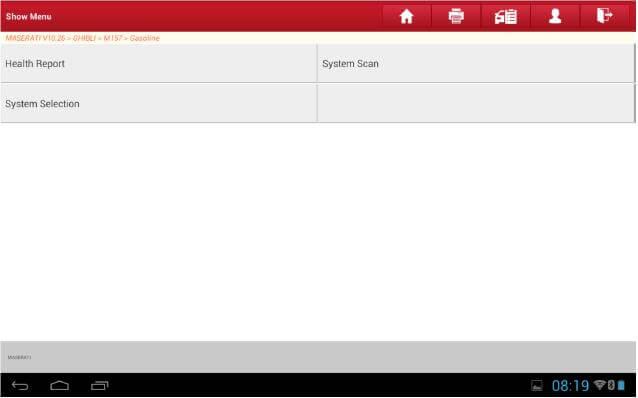 8.Select IPC-Dashboard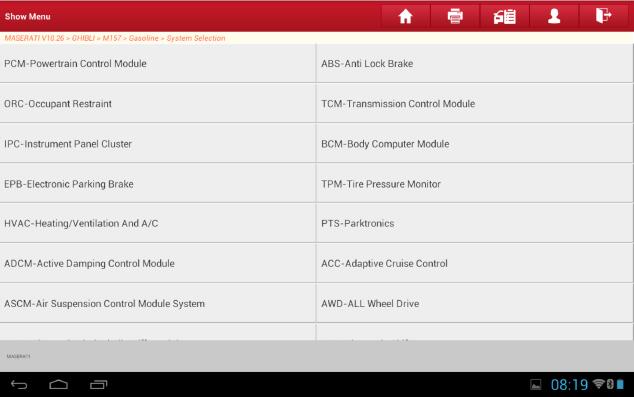 9.Read ECU information, Select"Yes"
10.Select special function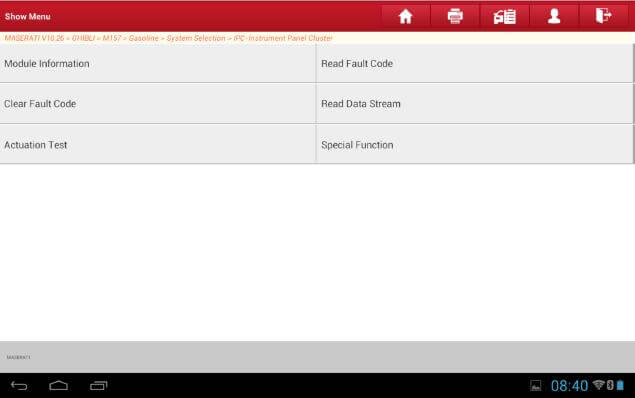 11.Select"reset"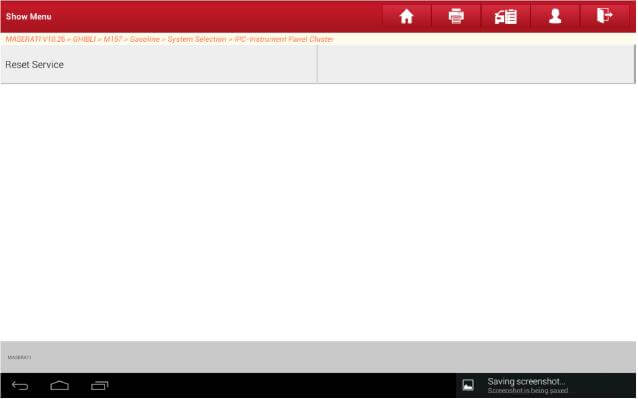 12.Note the "reset" prompt information ,ensure correctly set the date of the dashbord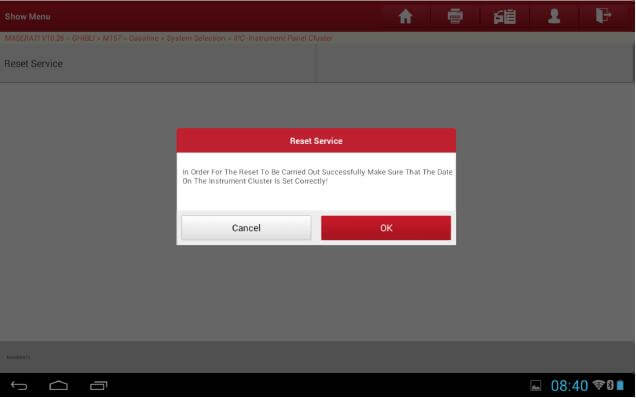 13.After confirm,prompt program is finished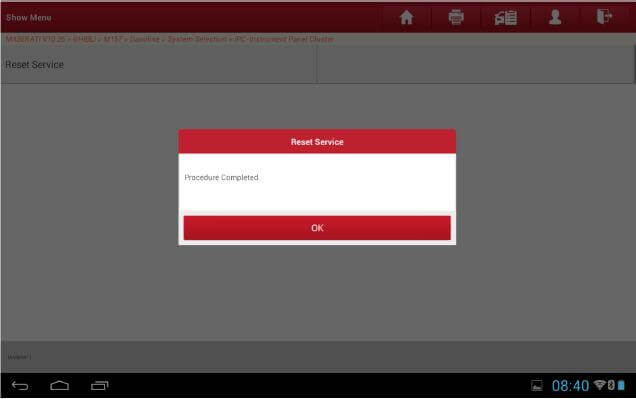 More test report about Launch X431 please check:Launch X431 Test report
(Visited 41 times, 1 visits today)