This article show a guide on how to use WinOLS to fix EDC16 hot start problem.
Preparation:
WinOLS Free Download for Win XP/Win 7 Installation
WinOLS Video+PDF Tutorial Download
Fix EDC16 Hot Start Problem:
Some EDC16 ECU car have slightly optimistic start maps.
Viewed in a hex dump the start maps look something like this.
2D view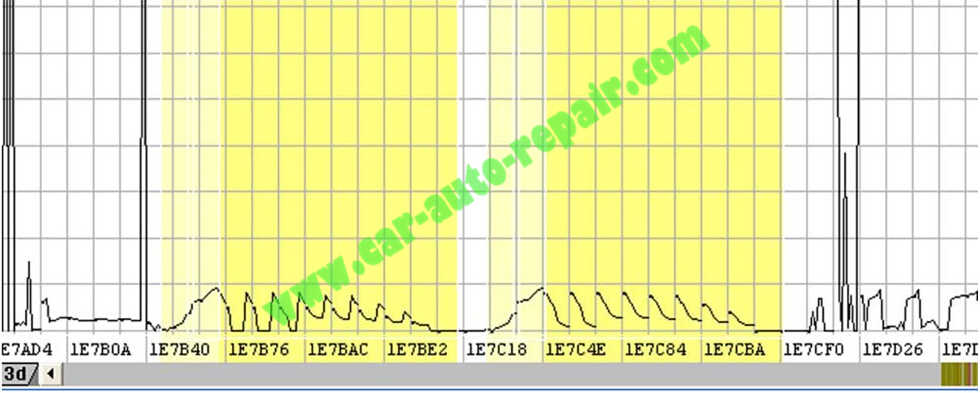 Text view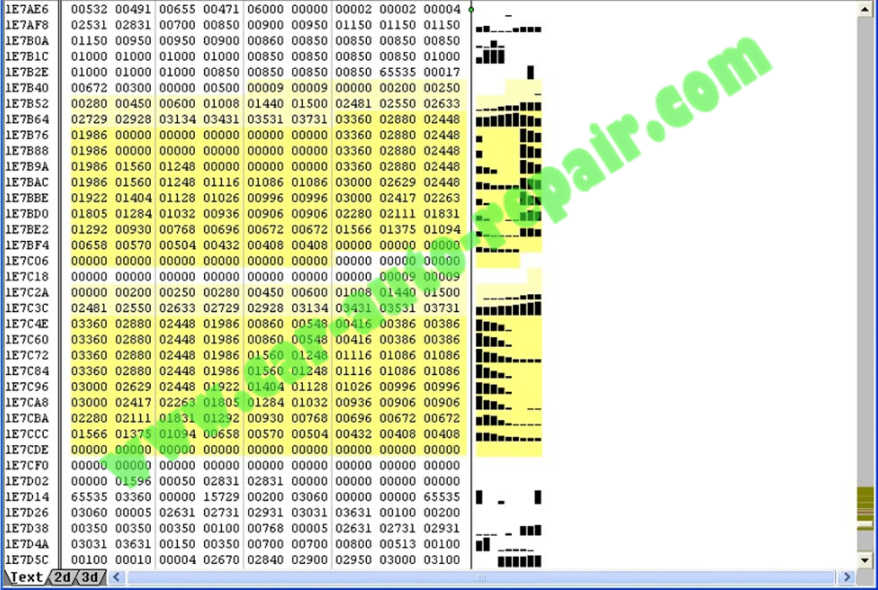 The start maps look like this in text form.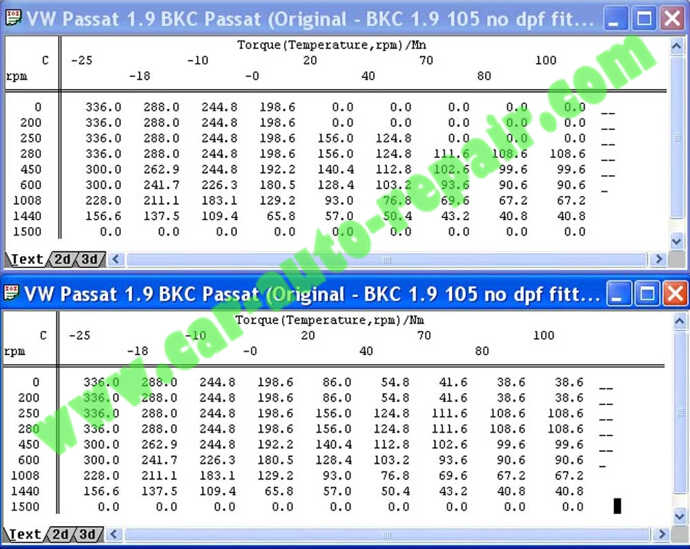 The first map at the top is the one we are interested in.

On this map the out put is Torque in Nm rather than Injection Quantity(IQ).The engine ECU has a convertor to change these torque figures into IQ.
It doesn't matter if the map displays torque or IQ because the important values are those highlighted in RED.
You can see that:
At 0(zero) rpm no fuel will be injected at 20-100℃.
At 200 rpm no fuel will be injected at 20-100℃.
At 250 rpm no fuel will be injected at 70-100℃.
At 280 rpm no fuel will be injected to start the engine at all temperature.
So a starter motor that can't produce an engine speed of 250-280 rpm will struggle to start a hot engine.The logical thing to do is to replace the starter motor.An alternative is to change the start map.
Change the start map:
There are two ways to do this.
1Change the engine speed axis.(rpm)
2Change the IQ(torque) figures at lower engine speed(rpm)
The simplest is to change the IQ(torque) figures at lower speed because the second start map has figures on it that you can use.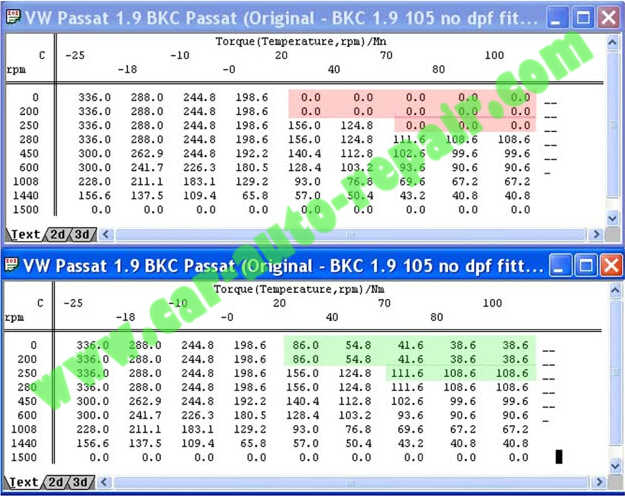 Copy the figures highlighted in green(second map) into the first map 0.0 area(highlighted in red)
Do this in the raw data in the hexdump.
E.g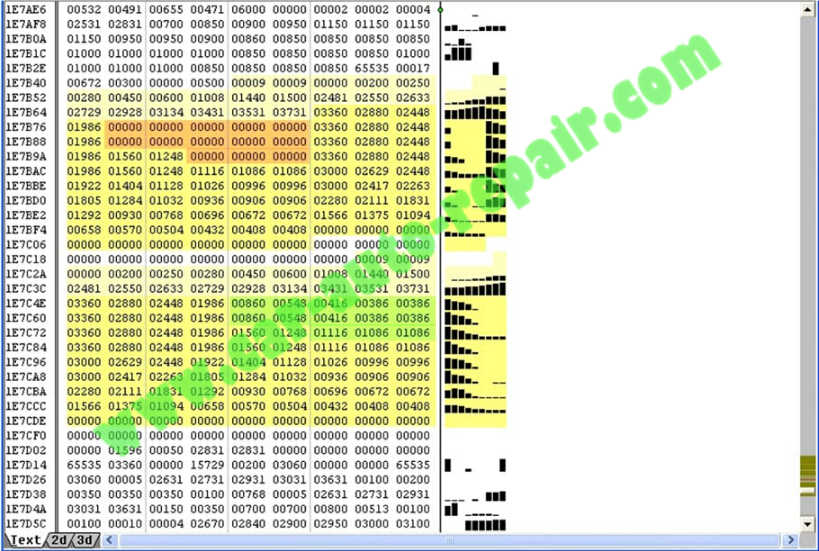 Now the start maps will be identical.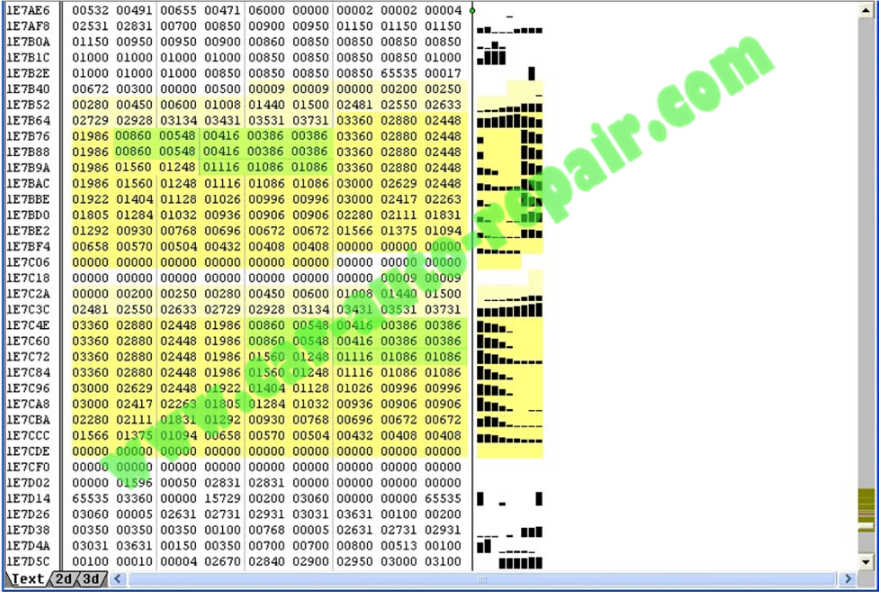 This should fix your hot start problem.
(Visited 516 times, 6 visits today)