This instruction show you guide on how to use DTS Monaco to restore ECU data for Mercedes Benz.
Preparations:
How to Import Benz DTS Monaco CBF Daimler Database File
How to Import DTS 8 Project on DTS Monaco Software
Restore Variant Codings by Copy and Paste:
The saved/stored backuped variant coding may be inserted manually in the field seen in this screenshot.Each domain/Domane has it's own manual coding string so always just copy the correct string into the correct chosen domain/Domane.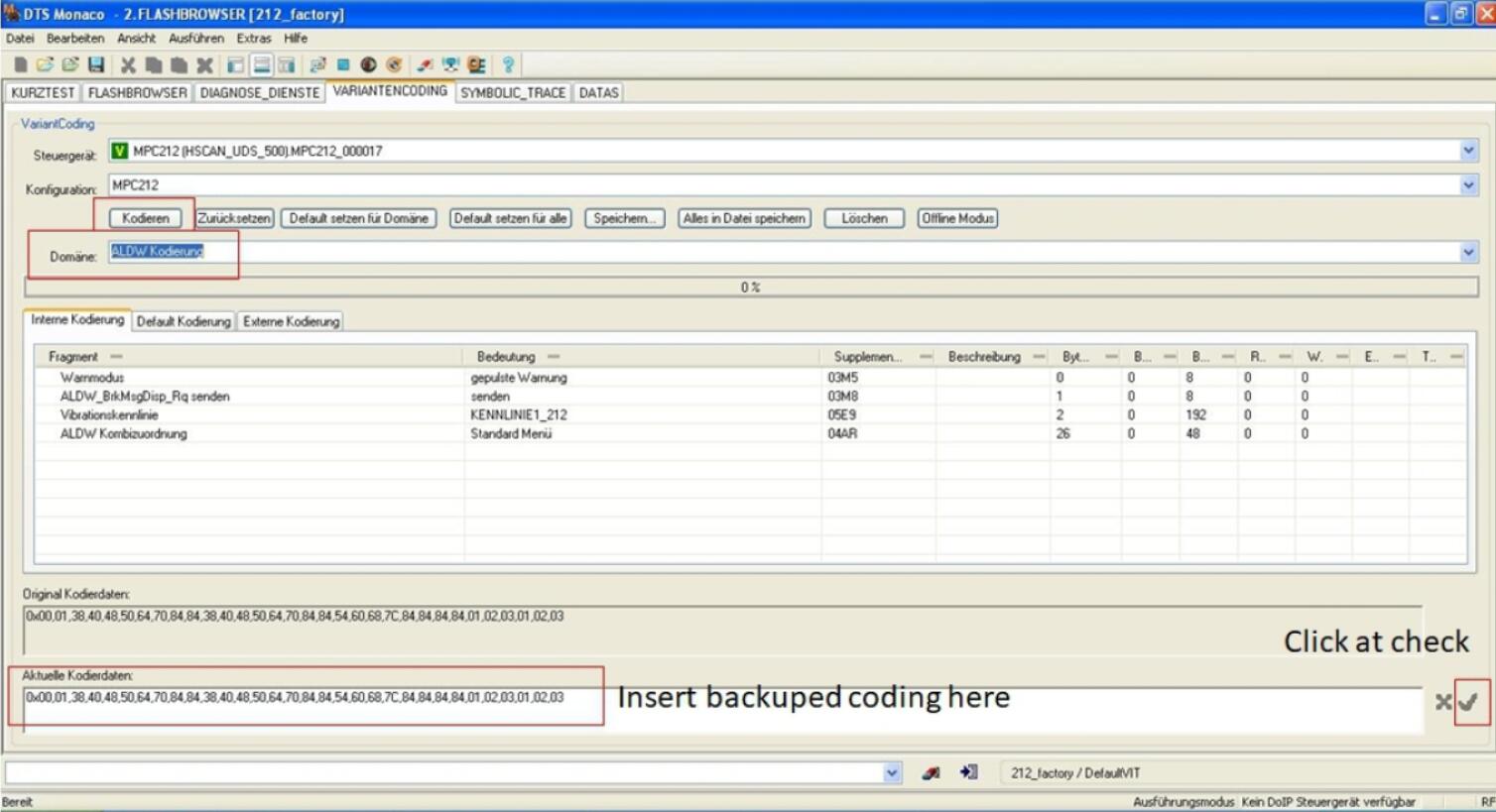 Restore Measurement/Calibration Data from Former ECU
The example will be given at VGSNAG2
1.Connect to the VGSNAG2 ECU
2.Open the tree
3.Open the download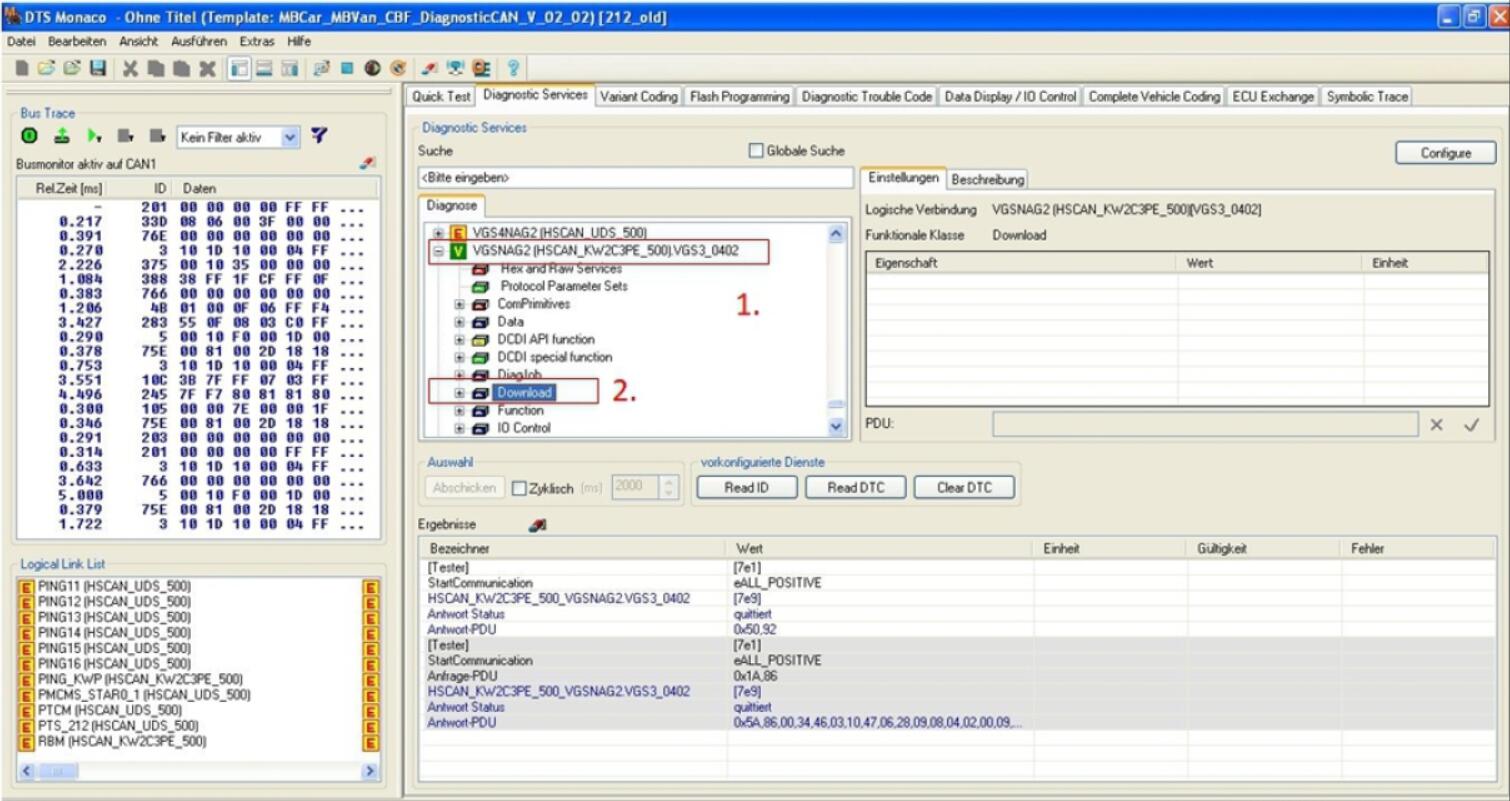 4.Click at the desired variable
At this example the value of just one variable will be put back into the ECU.
If you exchange a ECU you should put back/restore all variables
5.Insert the value of the exceollsheet into the field2
6.Click at transmit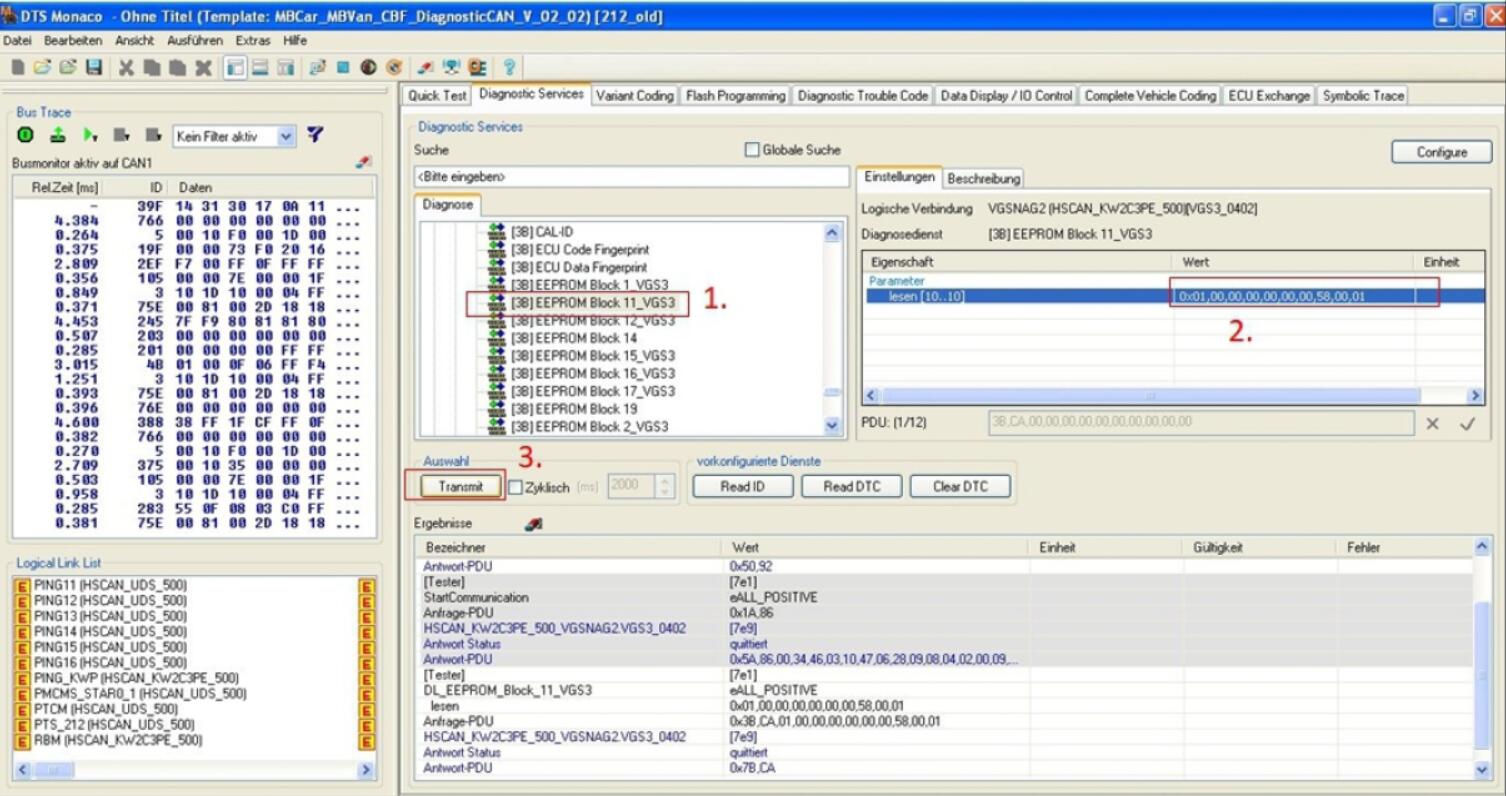 7.Each time a value has been written back a message in the log area will be shown
8.You may restore as many values as you want.
9.After restoring all data disconnect from the ECU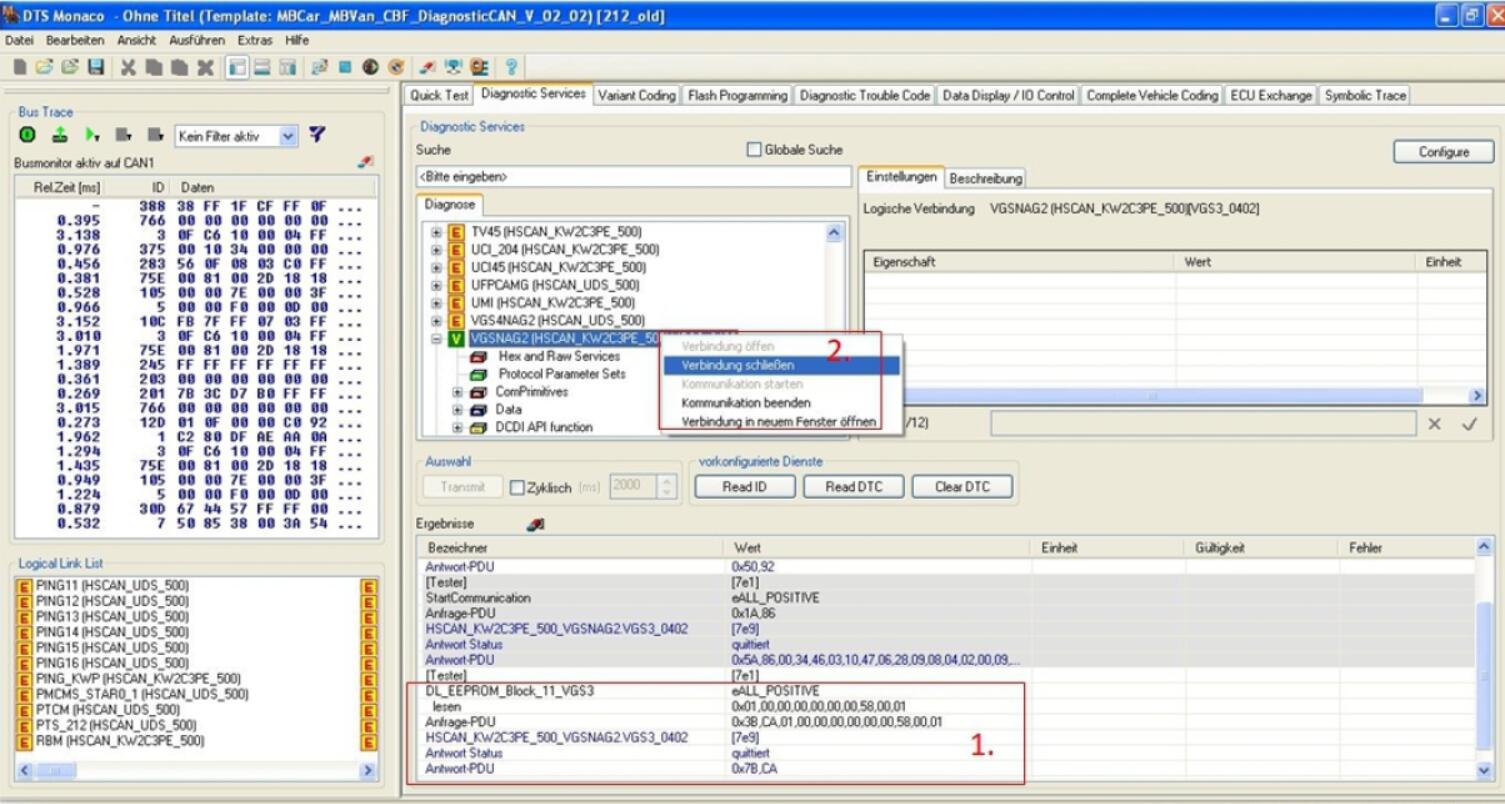 (Visited 214 times, 1 visits today)