What are Bosch ADS625 & ADS325?
Bosch ADS625 and Bosch ADS325 are diagnostic tools that offer everything technicians need to diagnose, research and repair vehicles in one solution. The tools are designed and tested by technicians, with technicians in mind, to diagnose the most complex vehicle issues for passenger cars and trucks.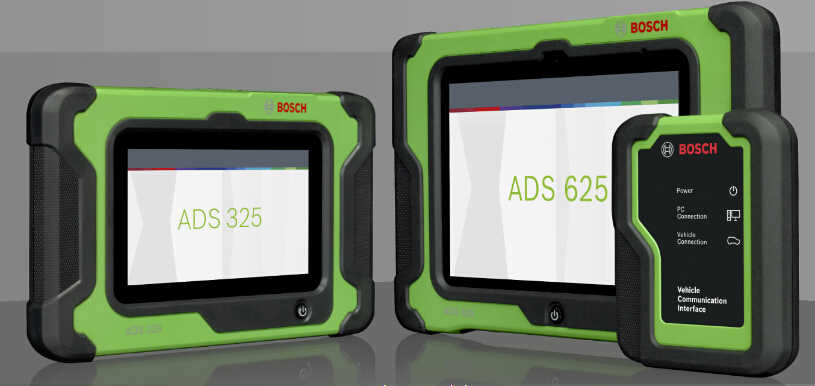 Bosch ADS625 Functions and Features:
-Full vehicle system coverage for Domestic, Asian and European brands
-Fastest Auto ID, read/clear DTCs and DTC types from all controllers, view data PIDS, perform bi-directional controls, calibrations, resets, relearns provides complete diagnostic needs
-On-tool and online repair information: confirmed fixes, maintenance procedures (brake/battery/TPMS/tune-up specs/other), component locations, key reprogramming, technical service bulletins (TSBs) and more
-Fully optimized, easy-to-use software and workflows for fast navigation
-OBD II cable with light and voltmeter to confirm battery voltage prior to scanning
-Android 5.0 plus 64GB for fast processing, printing and file sharing
-Built-in Wi-Fi and Firefox for full browsing capabilities
-Compatible with other wireless accessories such as borescopes, battery testers, NVH analyzers and more to enhance your diagnostics
-7" ultra-crisp high-resolution display for optimum viewing in all lighting conditions
-5MP rear camera enables photos for sharing and Vehicle Scan Reports
-Lifetime Warranty with an active, unlapsed diagnostics subscription
Bosch ADS325 Functions and Features:
-Industry-leading full color OE system wiring diagrams
-Wireless VCI with freedom to move anywhere in the bay and stay connected to the vehicle
-J2534 pass-thru hardware for OE programming capabilities
-Large 10" ultra-crisp high-resolution display for optimum viewing in all lighting conditions
-Dual 5MP front and rear cameras enables photos for sharing and Vehicle Scan Reports
-HDMI output for extended display
-Docking and charging station included
Bosch ADS625 & ADS325 Support Vehicle Models List:
Acura,Audi,BMW,Buick,Cadillac,Chevrolet,Chrysler,Daewoo,Dodge,Ford,GMC,Honda,Hyundai,Infiniti,Isuzu,Jaguar,Jeep,Kia,Land Rover,Lexus,Lincoln,Mazda,Mercedes-Benz,Mercury,Mitsubishi,Nissan,Oldsmobile,Plymouth,Pontiac,Porsche,Saab,Saturn,Subaru,Suzuki,Toyota,Volkswagen,Volvo…
Nine out of 10 vehicles in the U.S. are Domestic or Asian brands. Bosch has industry leading coverage for the vehicles you see in your shop every day.
For more details about vehicle models(Brand/Years/Models),check here:
https://www.boschdiagnostics.com/pro/ads/vehicle-coverage
How to Use Bosch ADS625 & Bosch ADS325:
Connect the power adapter to Bosche ADS625 and ADS325,and press the "Power" buttom.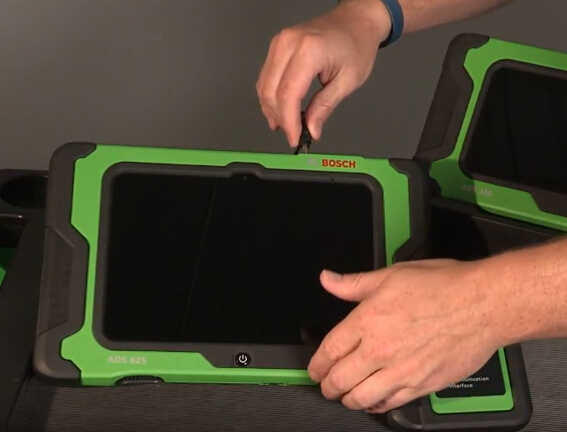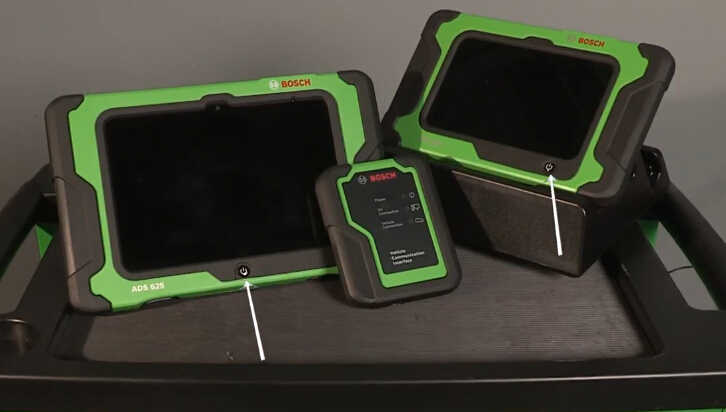 Follow the on-screen instructions to register you device.
Set up WiFi,and active your warranty and email.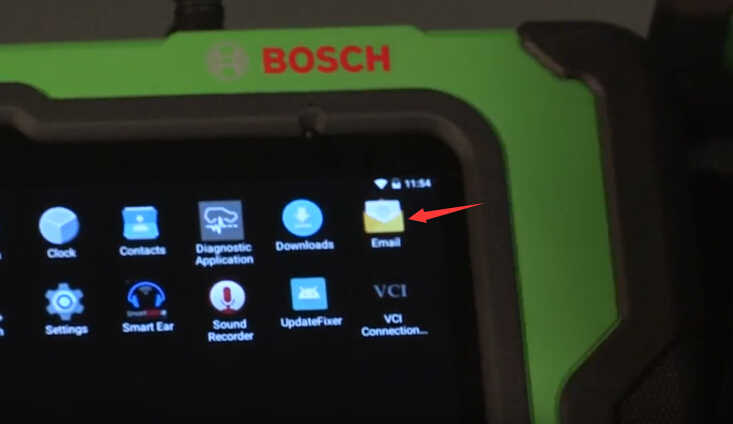 Build a connection to a printer,select "Printer setup Help" to process.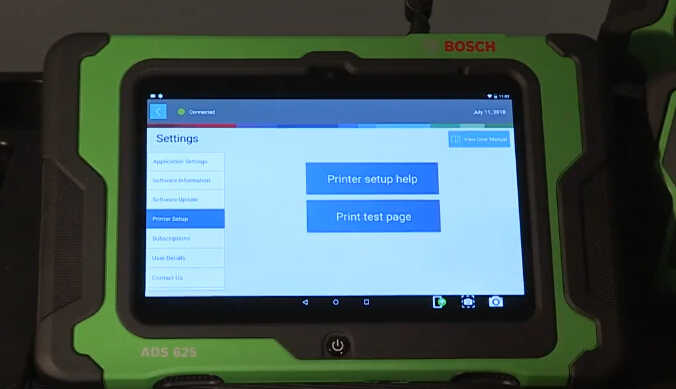 Once Register and setup is complete,the main menu will be displayed.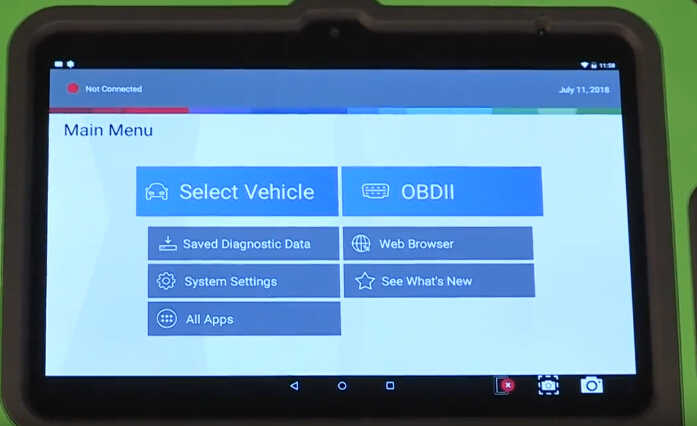 The top left corner info indicates vehicle connection status.
Red-Not Connected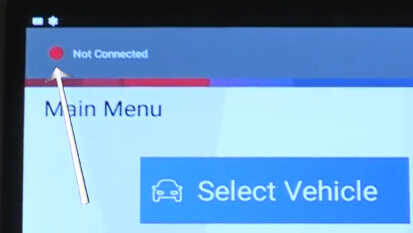 Green-Connected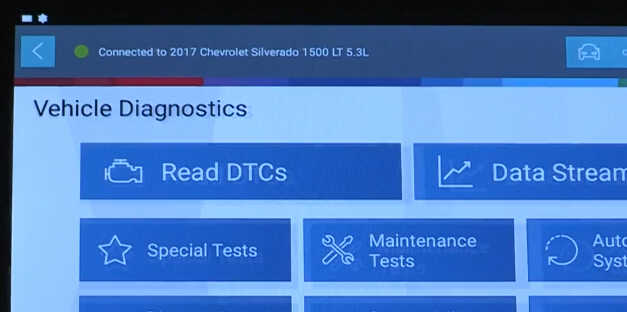 Orange indicates the tool is in demo mode.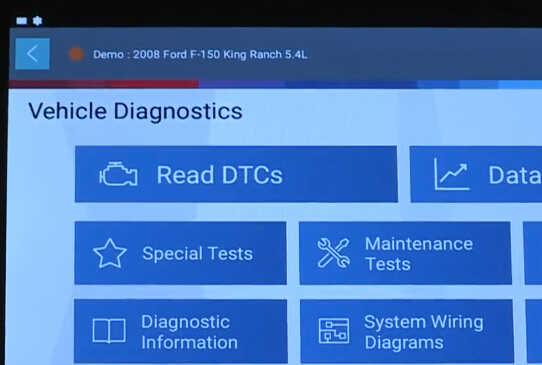 If you want to turn on or off the "Demo Mode",press the footer "Home" button to return to "Main Menu" to select "System Settings".
Under "Application Settings",you can turn on & off the Demo Mode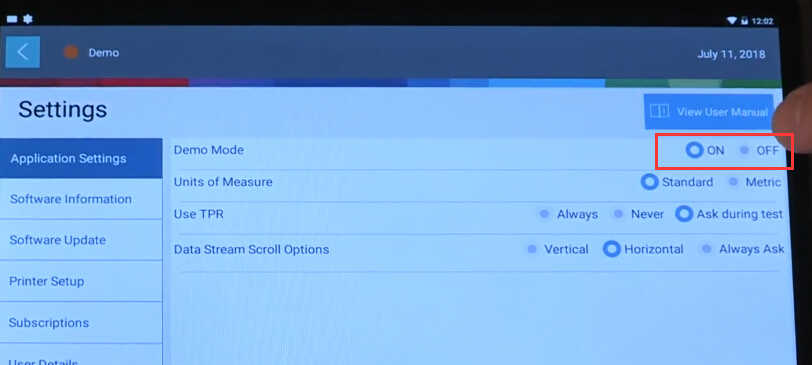 Footer menu shows additional tool controls including:
Back botton,Home screen button,Recently used apps button (from left to right)
And at lower right corner,you can find screenshots control button and camera button.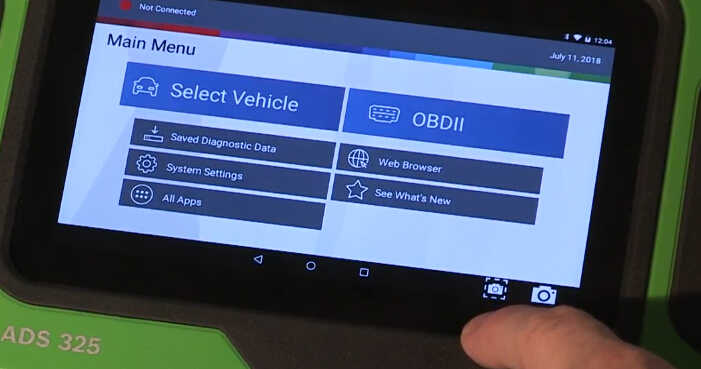 Bosch ADS625 also show a VCI status button which allows you to disconnect or connect to the VCI.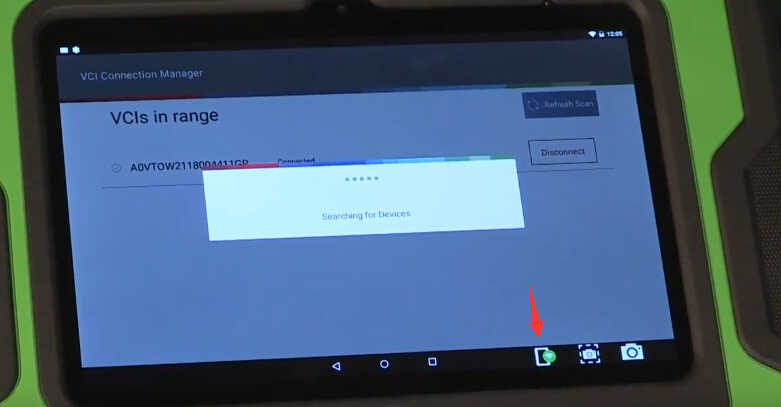 Back to Main Menu,
Select Vehicle:you can select vehicle models
OBDII: read obd2 data
Saved Diagnostic Data: view saved diagnostic data like vehicle reports.
Web Browser:Open web browser
System Setting:Change system setting
See What's New:See the latest changes after a software update
All Apps:Browser all apps on the tool
Bosch ADS625 & Bosch ADS325 Update:
Select "System Settings",then select "Software Information" to check the software version.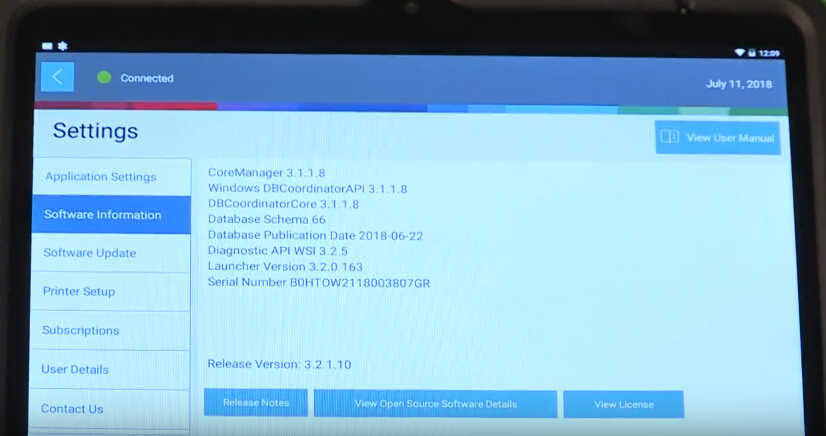 And select "Software Update" to check updates,if your device is the latest software version,it will show "No Update Available"
Bosch ADS625 & Bosch ADS325 Test Cases:
Bosch ADS 625 ADS325 Read DTCs for Chevrolet Silverado
(Visited 132 times, 1 visits today)