Here is a instruction on how to use Autel IM608 programmer to add new BDC/FEM key for BMW 320i 2013.More about key programming for BMW,please check it here:BMW Key programming
What You Need
1.Autel MaxiIM608 Tablet with XP400 key programmer
2.BMW FEM/BDC test platform
3.A existing working smart key
4.New/blank smart key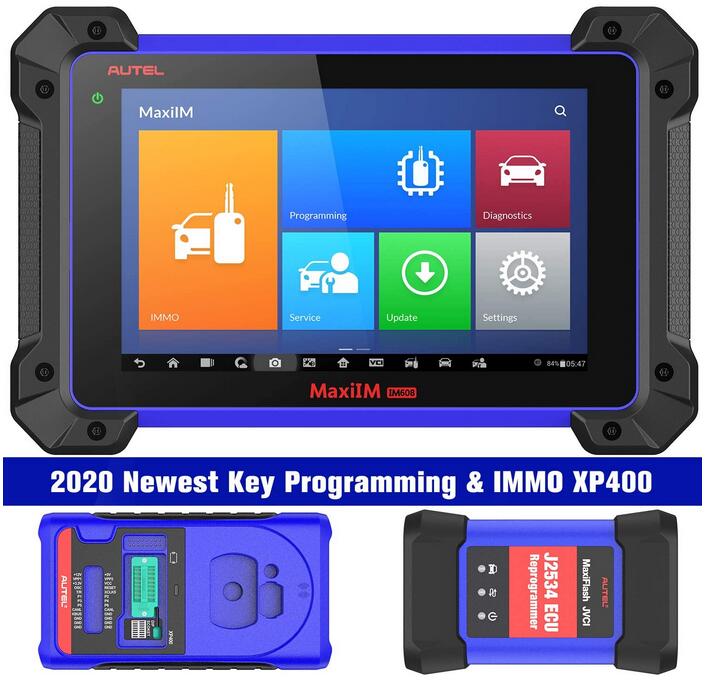 Notice:
1.This is an advanced level procedure
2.Only F-chassis are supported
3.Check first to see if vehicle has had keys added before via obd (if the BMW car is added keys before by obd,you can access Autel IM608 to do new key adding directly)
4.If it is first time to add new key on the BMW car,we need to remove FEM/BDC module from vehicle
5.Before we attempt to add a key,we need to "Jailbreak" the FEM or BDC only one time.After that you can add additional keys by obd.
6.We will be using the "Smart Mode" function that is a sequence of step by step guided instructions.
7.Adding the key can be done via Bench or OBD
Location of FEM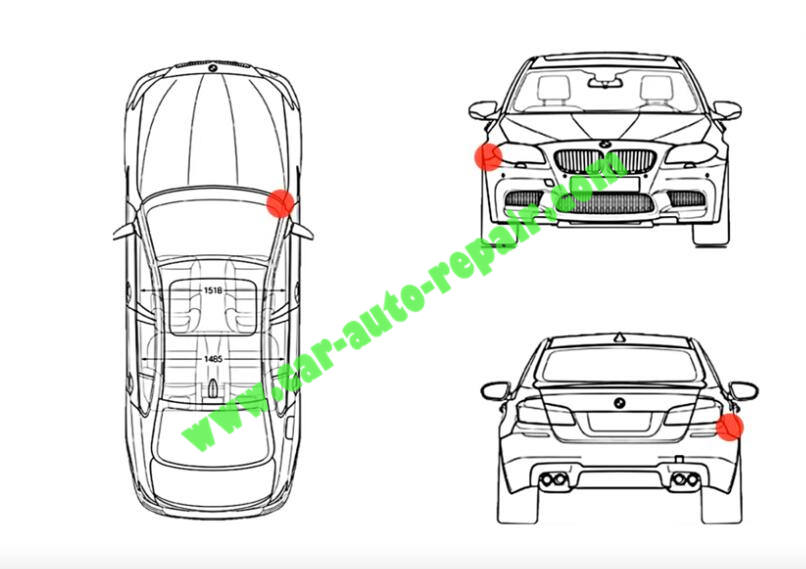 Before remove FEM/BDC,we need to disconnect the negative battery terminal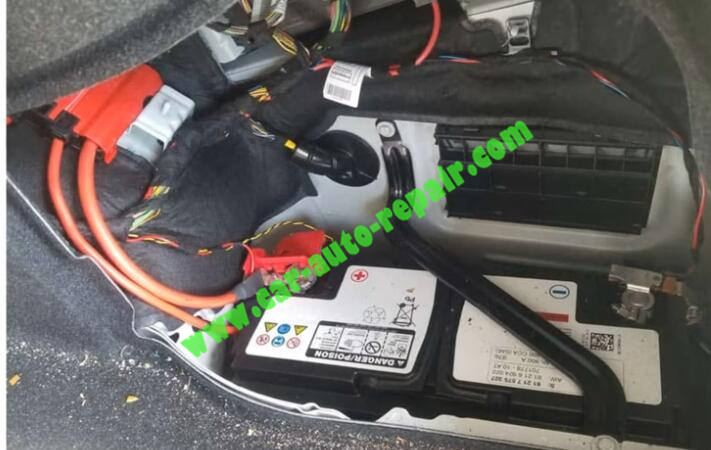 After then we are going to see the right side of passenger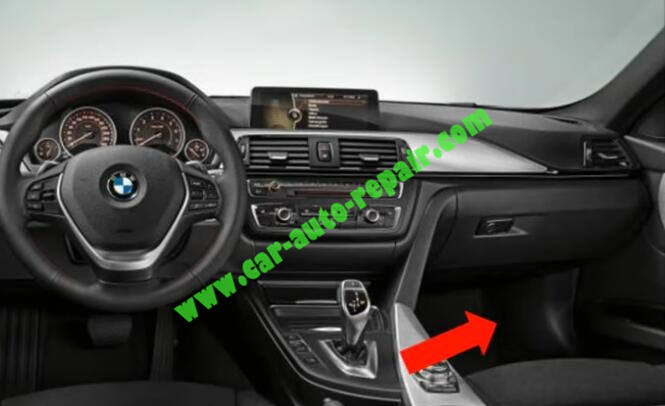 That is kind of where the FEM is located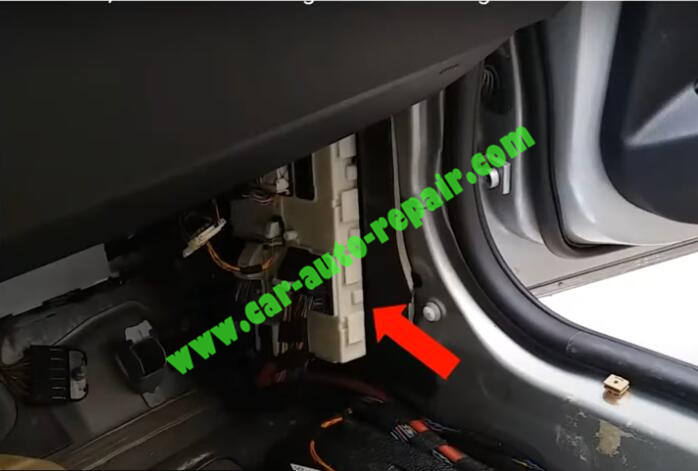 After remove FEM,please take pictures of FEM fuses (you need to restore back after programming)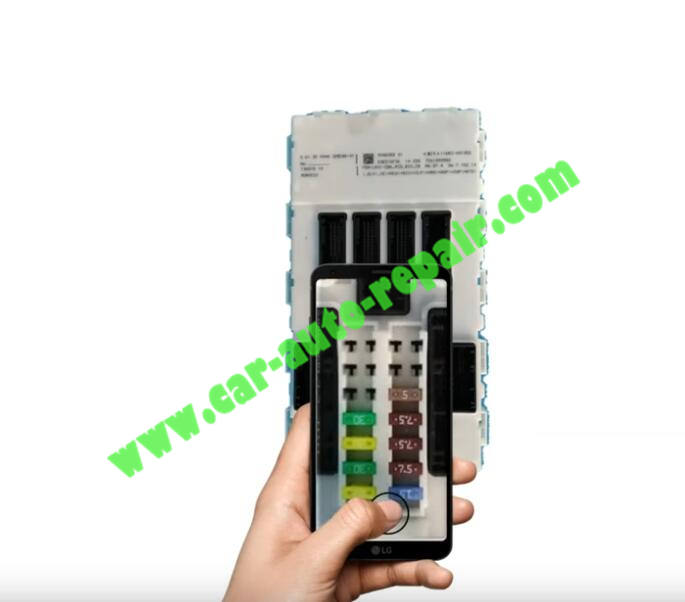 If it is an FEM system,the chip will be labeled M95128
If it is an BDC system,the chip will be labeled M95256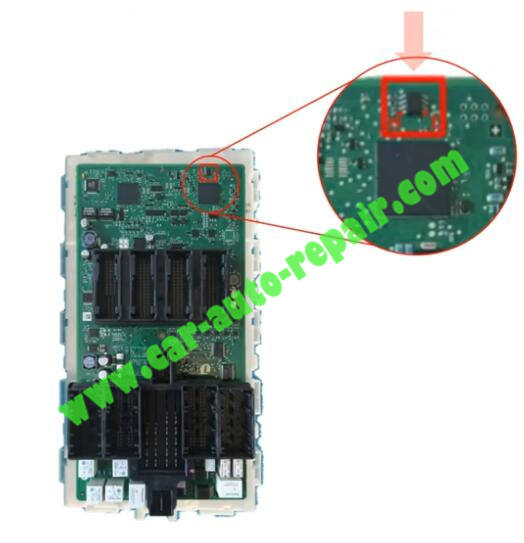 After then we need build connection
Please follow below diagram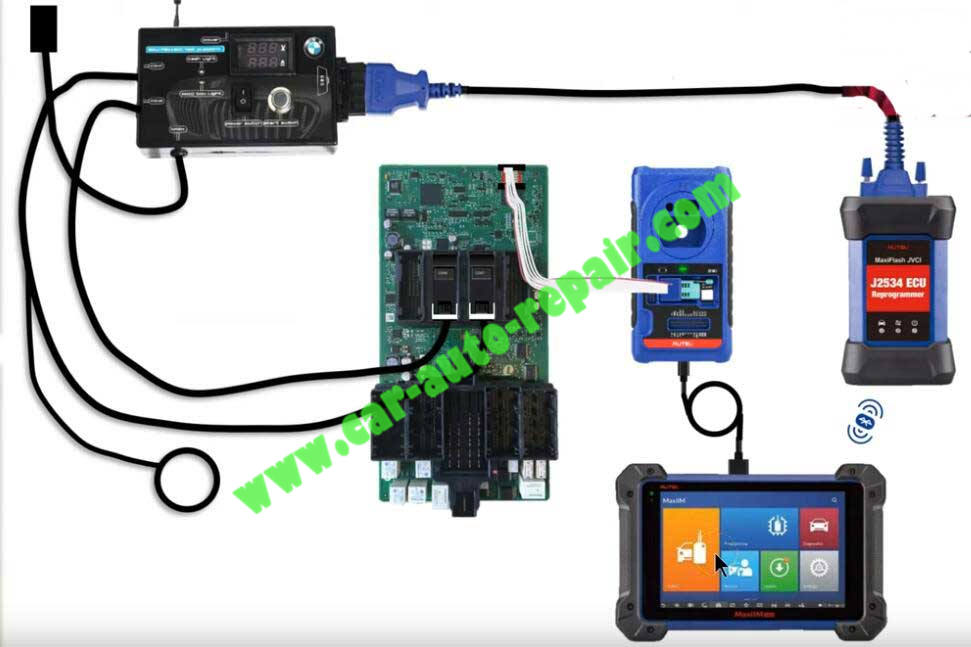 Step by step procedures on how to add a key with the IM608
Enter Autel IM608 and click "IMMO"–>"BMW"–>"Smart Mode"
It will identify your vehicle and do system scanning,then press "OK"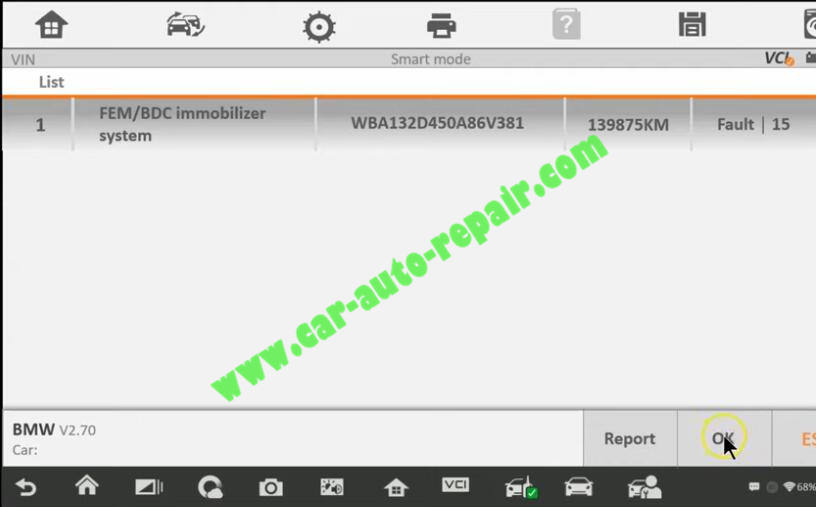 Select "Key learning"
Note:Attention this process requires networking to obtain data,please set up the network to ensure that it is connected to WiFi and keep this state during the whole process.
After then it will show you with the vehicle detail information,click "OK" to continue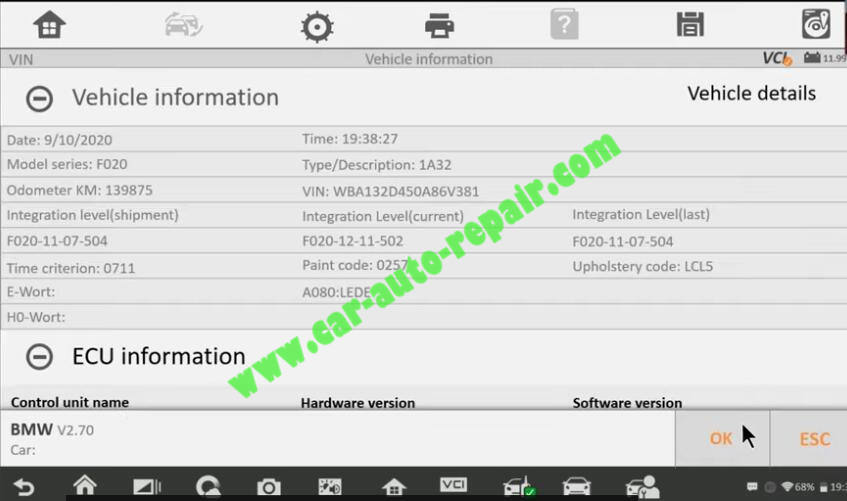 Autel IM608 will backup coding automatically,it is very important.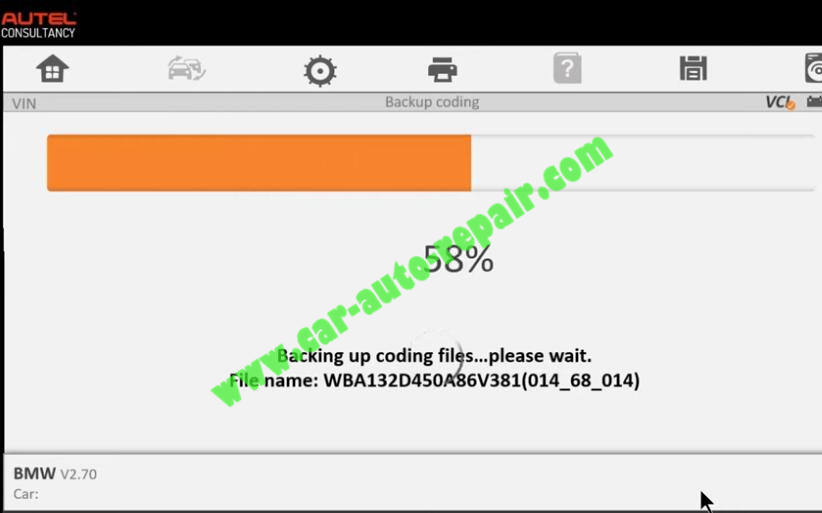 Some tips here,please follow to do the conditions,then click "OK".
If you don't know how to connect,please click "Diagram" to check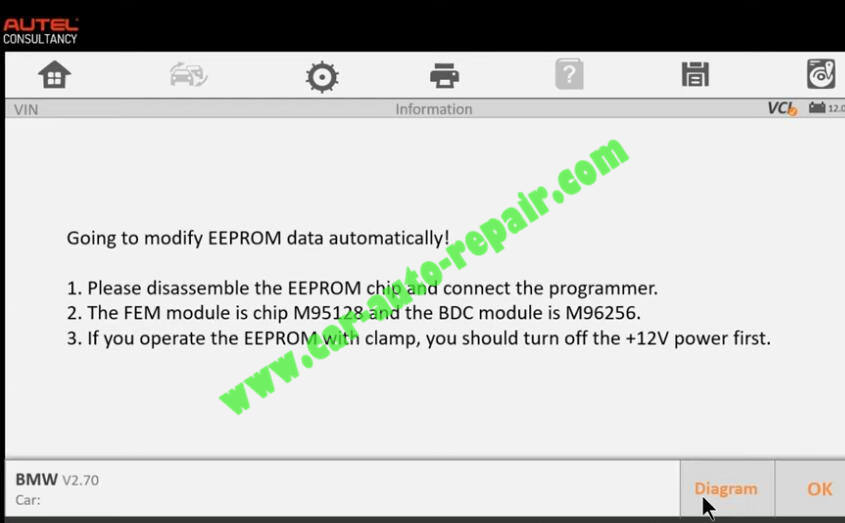 After EEPROM data modified automatically successfully,show you below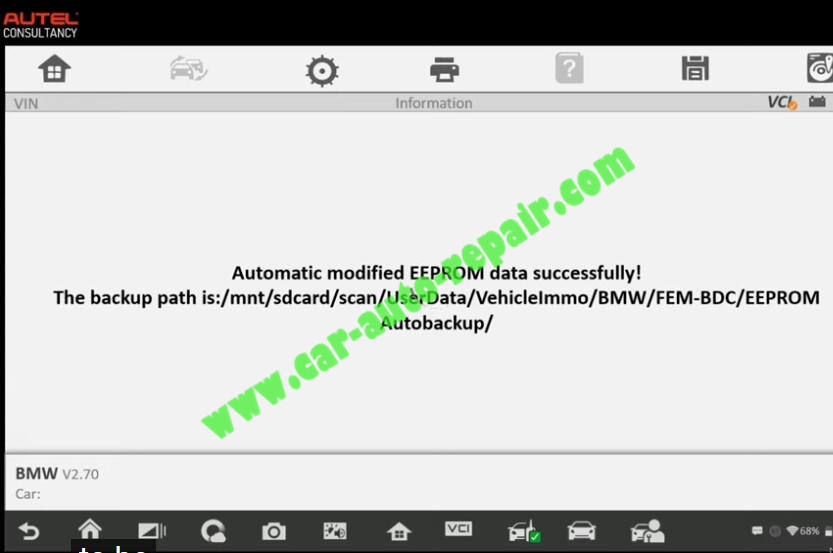 EEPROM chip operated successfully,please install the chip back to the ECU module
Press "OK"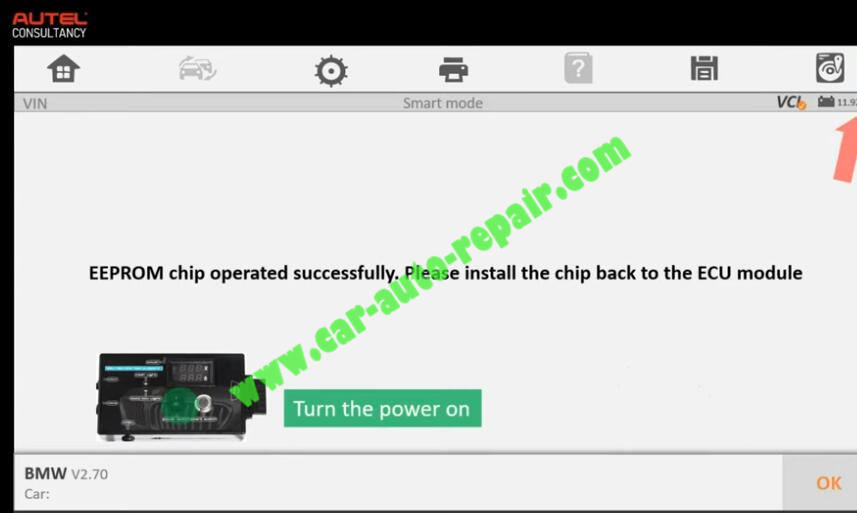 Notice:The programming is about to start,make sure the supply voltage exceeds 13V and is Stable!
Press "OK"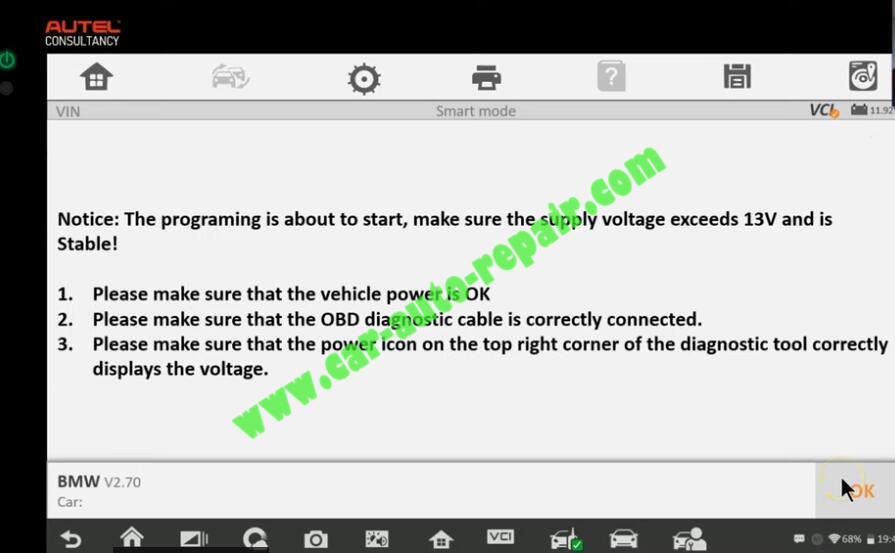 Just wait processing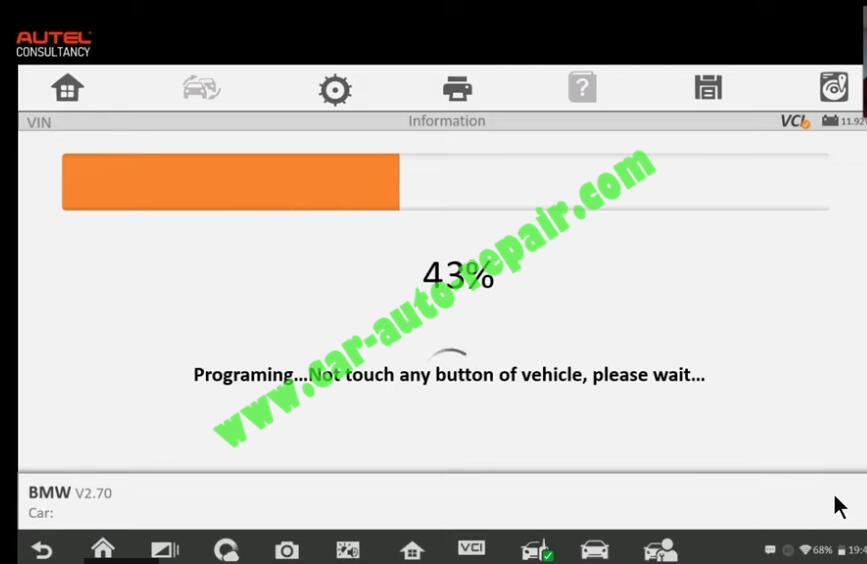 Going to restore EEPROM data automatically!
Turn power off for test platform,and put the clamp n the chip,press "OK" to continue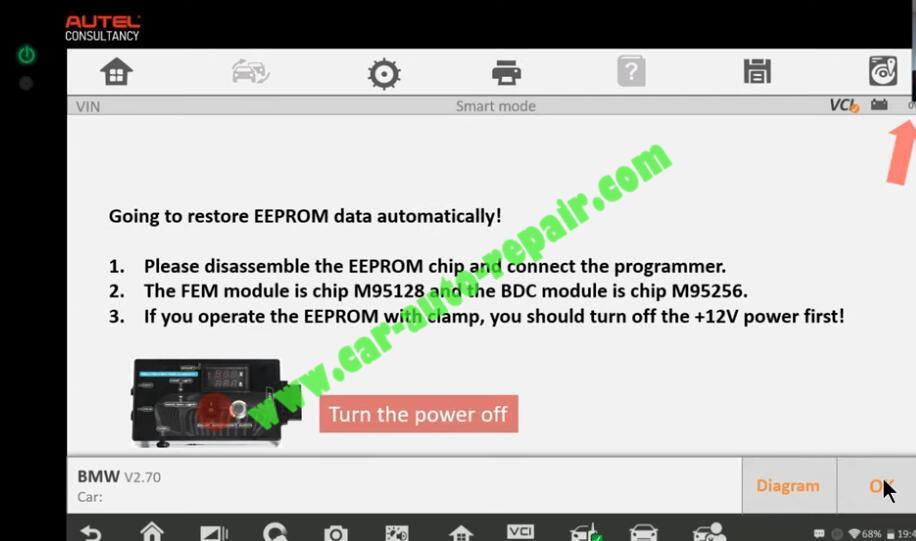 Restoring EEPROM data automatically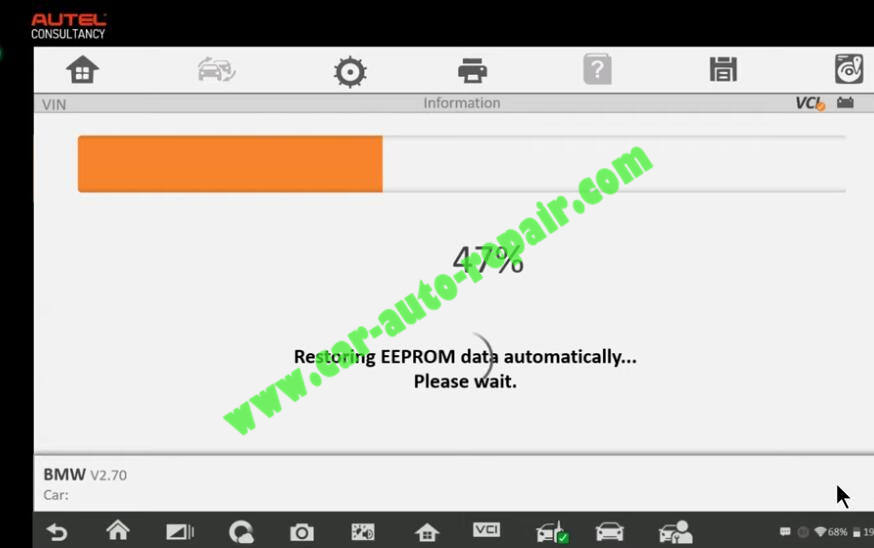 EEPROM chip operated successfully!Please install the chip back on the ECU modules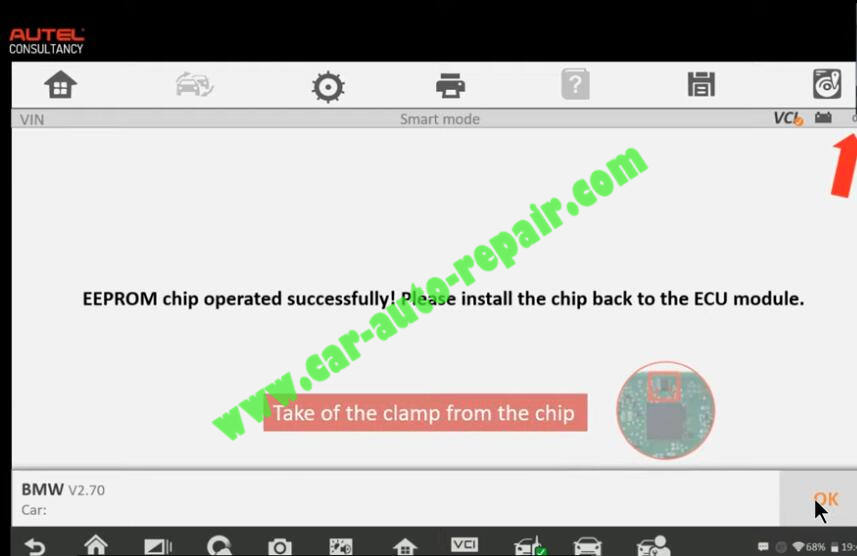 Finish below condition,then click "OK"
Note:Turn test platform power on to work as vehicle power on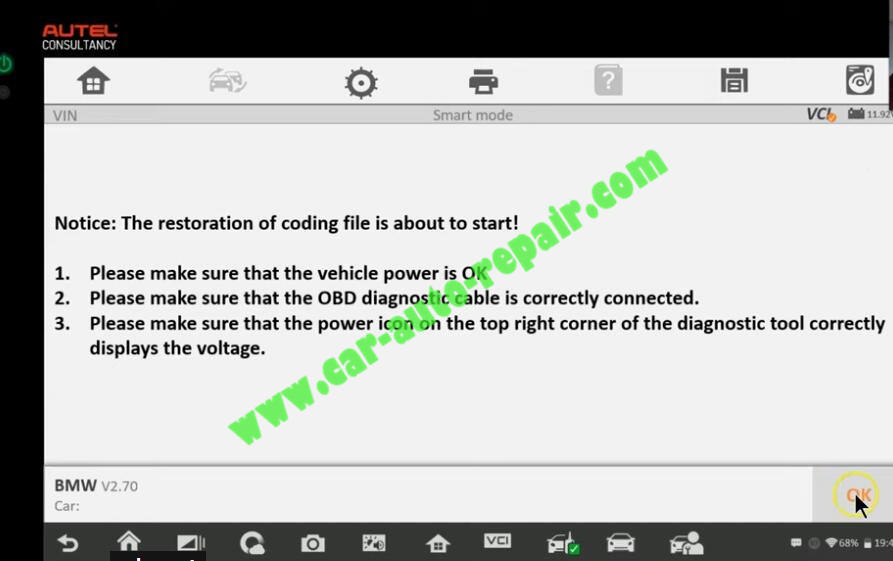 Notice:Key learning is about to start!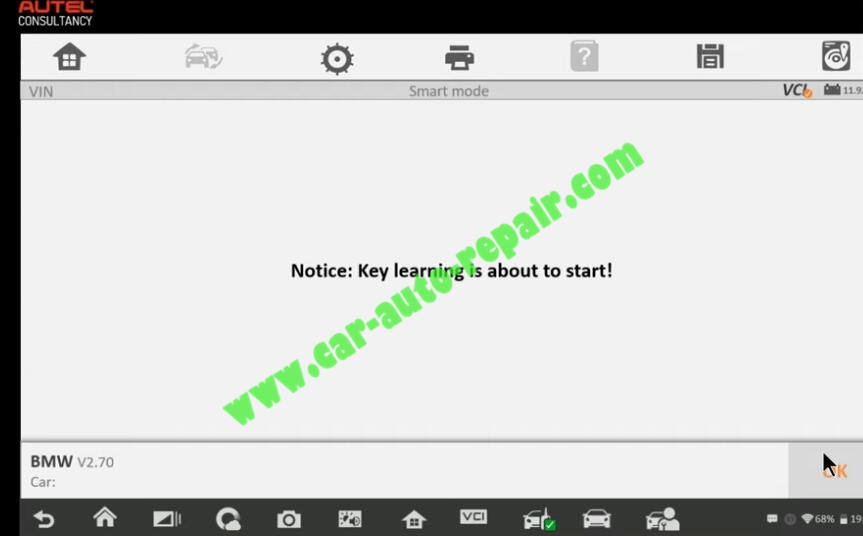 Operation guide:
Press "OK"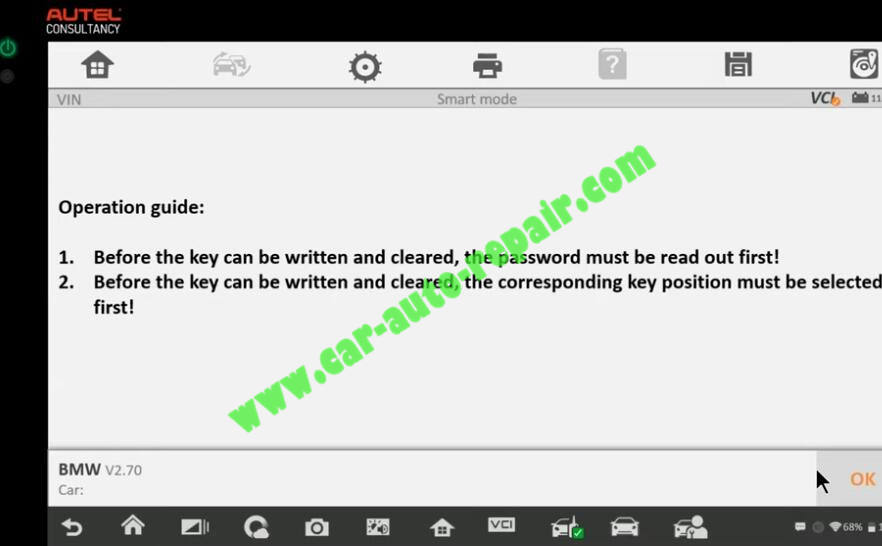 Press "Read Password"
Here we add new key,press "Yes"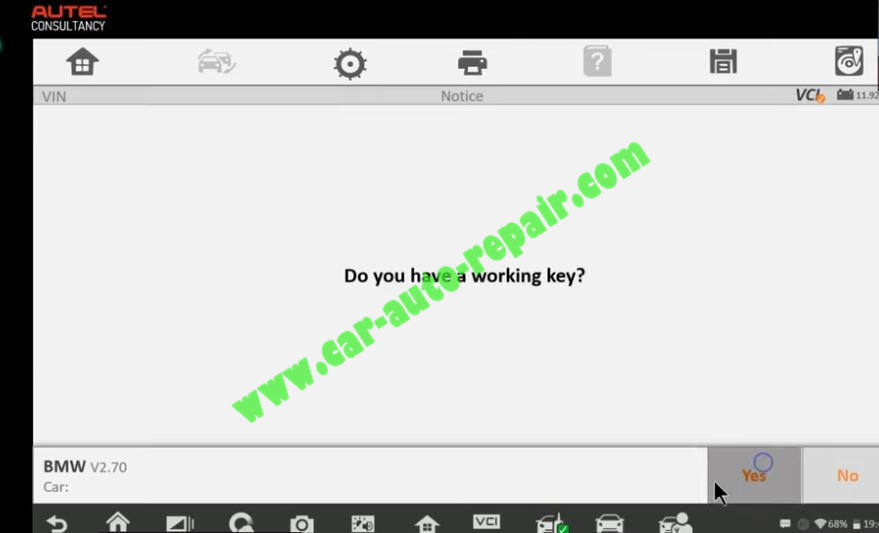 Please put a working key to start coil as close as possible.(put working key in simulator)
Press "Yes"
Read password successfully,click "OK" to continue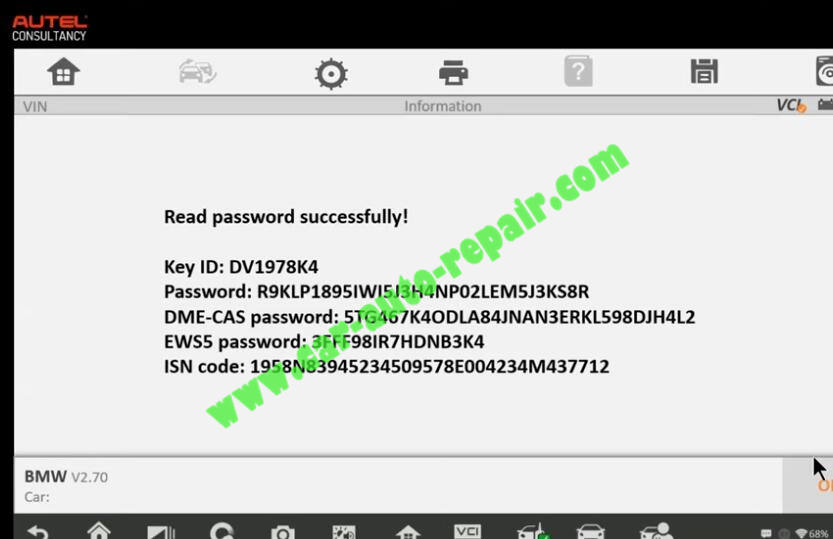 Now select a "Free" Key position and press "Write Key"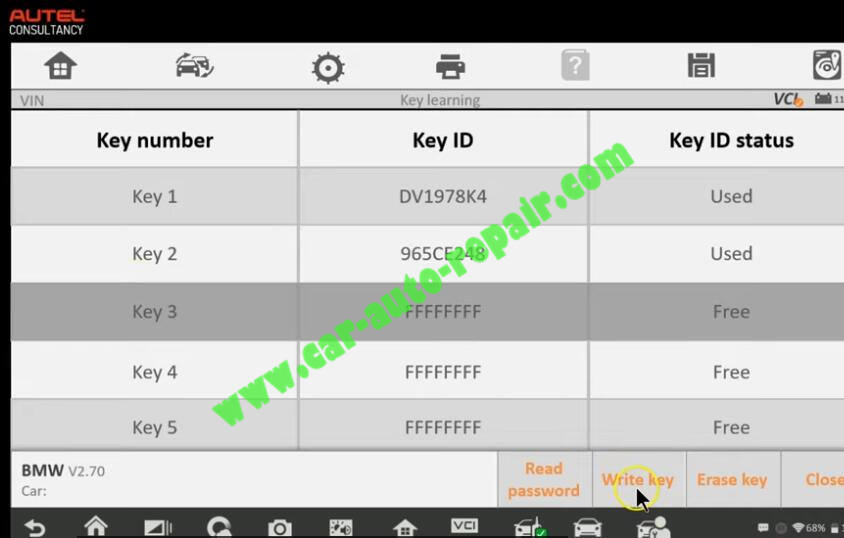 Please put new/blank key close to start coil.Key frequency 315MHz
Press "OK"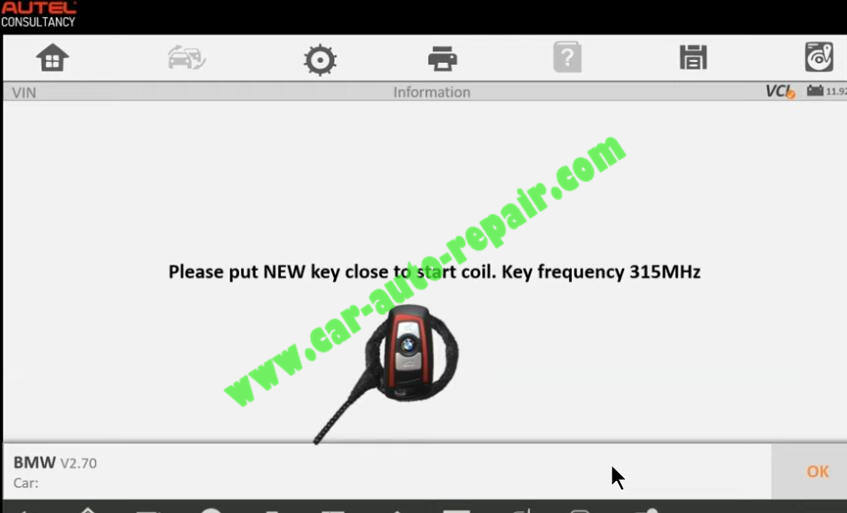 Key learning has four steps,please wait
Write key successfully!
Put the key close to start induction coil,press and hold the ignition for 10s.After the learning is completed,the key can be normally used.
Now just test the new key you programming.
(Visited 9 times, 1 visits today)