This article is show you guide on how to reset service light via Delphi Ds 150 for Renault Trafic II 2007 M9R 2.0L .More repair cases for Renault,check here:Renault Repair Cases.
Procedure:
Connect Delphi to your vehicle, running Delphi software.
Select correct vehicle model, after that click OBD on the right down side.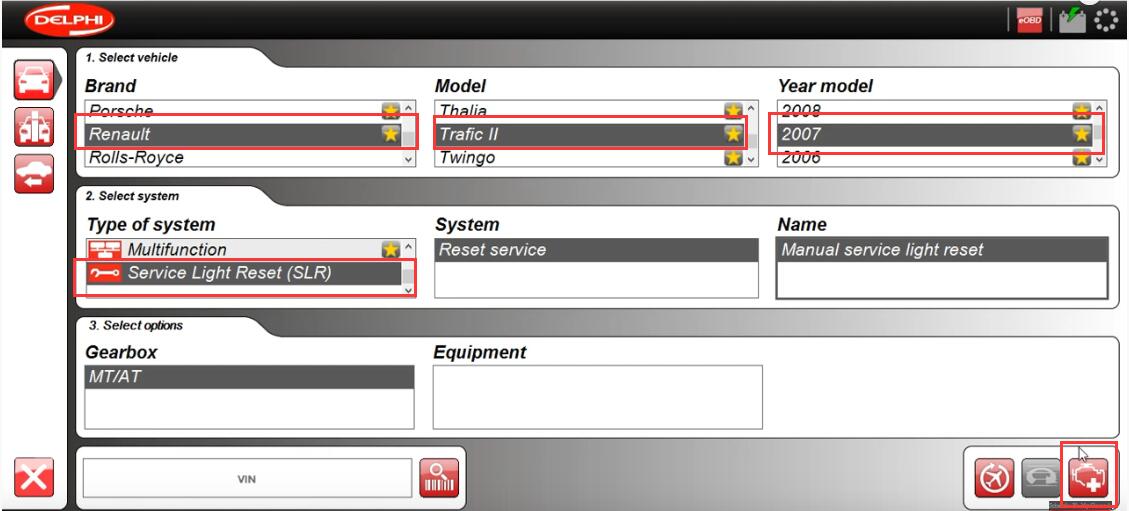 Click "OK"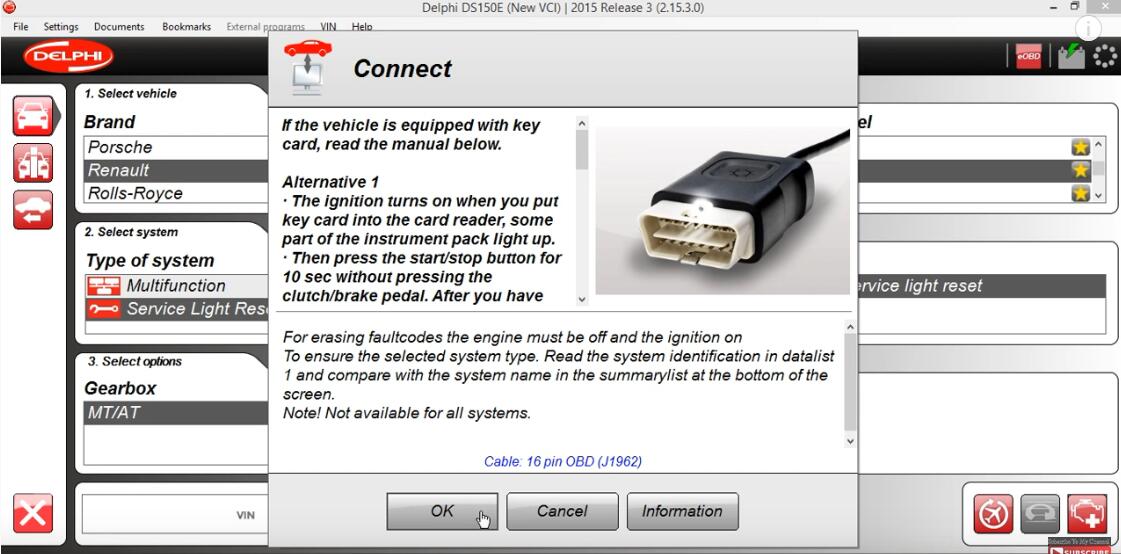 Communication established. Click tool icon on the left side.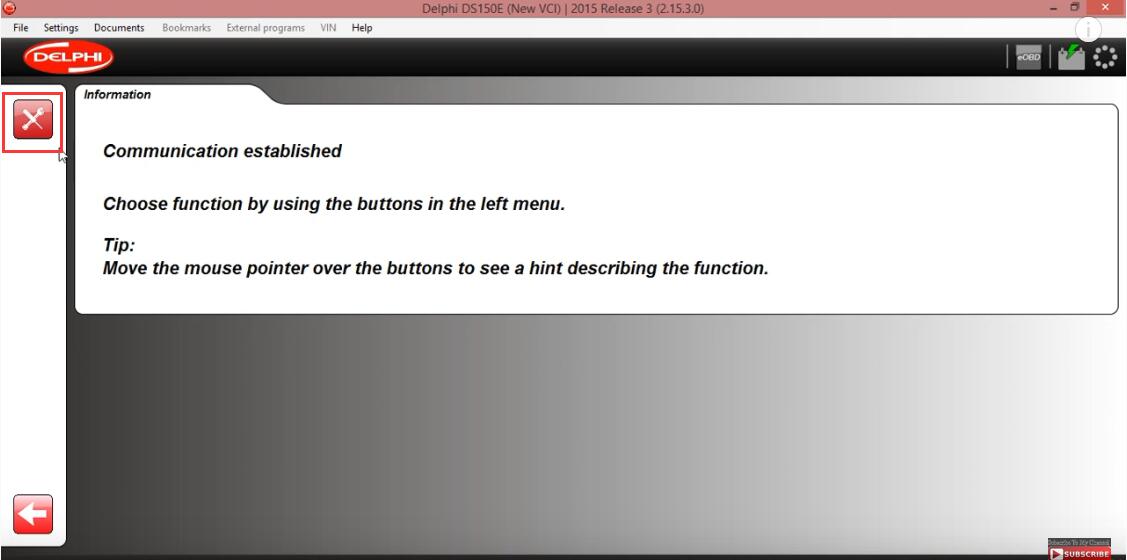 Select "Reset service"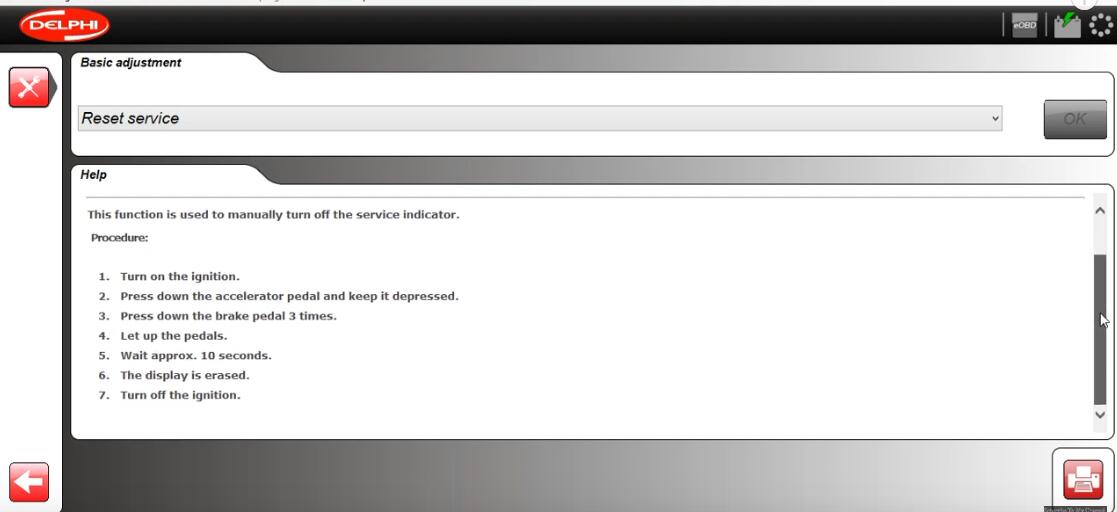 Then is will show "This function is used to manually turn off the indicator"
-Turn on the ignition.
-Press down the accelerator pedal and keep it depressed.
-Press down the brake pedal 3 times.
-Let up the pedals.
-Wait approx. 10 seconds.
-The display is erased.
-Turn off the ignition
Follow above procedures to finish function.
(Visited 61 times, 1 visits today)