Do you want to reset Nissan and Inifiniti TPms warning light by youself? Today I will share the method with you that do not need any tools.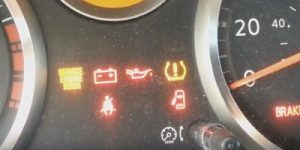 Car Model:Infiniti G37
Here comes the method,please follow below process:
Step 1: Set to the following tires with the following pressures (DO NO SKIP THIS STEP) and you have to be as accurate as possible:
Tire position Tire pressure kPa (kg/cm2, psi)
Front LH 240 (2.4, PSI must be at 34)
Front RH 220 (2.2, PSI must be at 31)
Rear RH 200 (2.0, PSI must be at 29 )
Rear LH 180 (1.8, PSI must be at 26)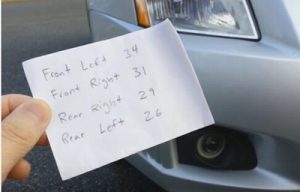 Step 2:Find the TPMS interface plug (it is electrical taped near the OBD2 wire near where your left leg is.) Mine is connected to a blue/purplish wire with a grey stripe.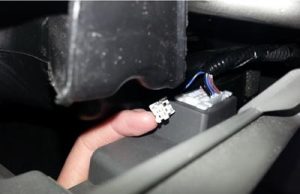 Step 3:Use a hard wire or any other metal,i use the paper clip,put it in this pin.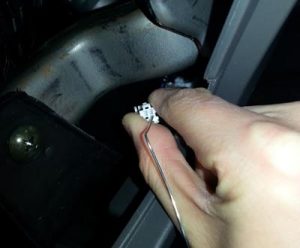 Step 4:Put your key in the ignition (if you don't have an intelligent key) and turn it to the last click before the engine starts. This is the KOEO position (Key On, Engine Off).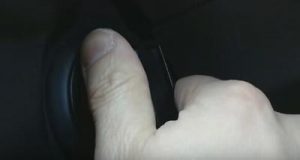 Step 5:Touch the paper clip 6 times to any grounded metal.The TPMS warning light will starts to blink slowly
Step 6: After about 2 minutes, you will hear a long beep and the light stays steady. (DON'T TURN CAR OFF)
Step 7: Start the engine and drive for 15 – 20 minutes (try to stay above 40mph) and the light should go off .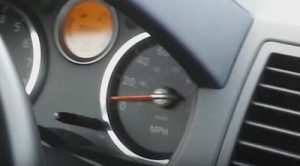 Step 8: Fill tires back to the recommended tire pressure. (If the light turns off and comes back on before you fill your tires up, that's normal)
This method appears to work for most Nissans and Inifinitis and has been confirmed by others on a '06 Frontier, '09 Maxima, '08 Altima, '11 G37, '10 370Z, ect.
Opearating Video:
(Visited 342 times, 1 visits today)