This article show a method to remove Tprot (tuning protection) on VAG EDC/MED17x ecu.Hope it helps!
Before you starting work,you need to use BDM or other ECU programmer to read out binary flash file.
Search the BDM binary flash file with a Hex editor, and look for the string:
01 3C 2B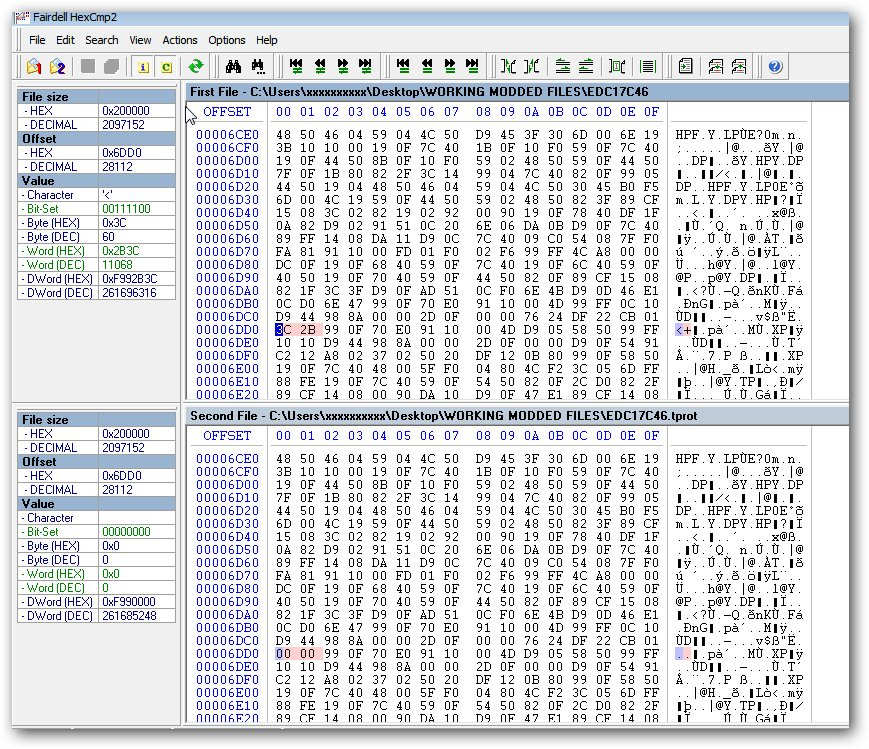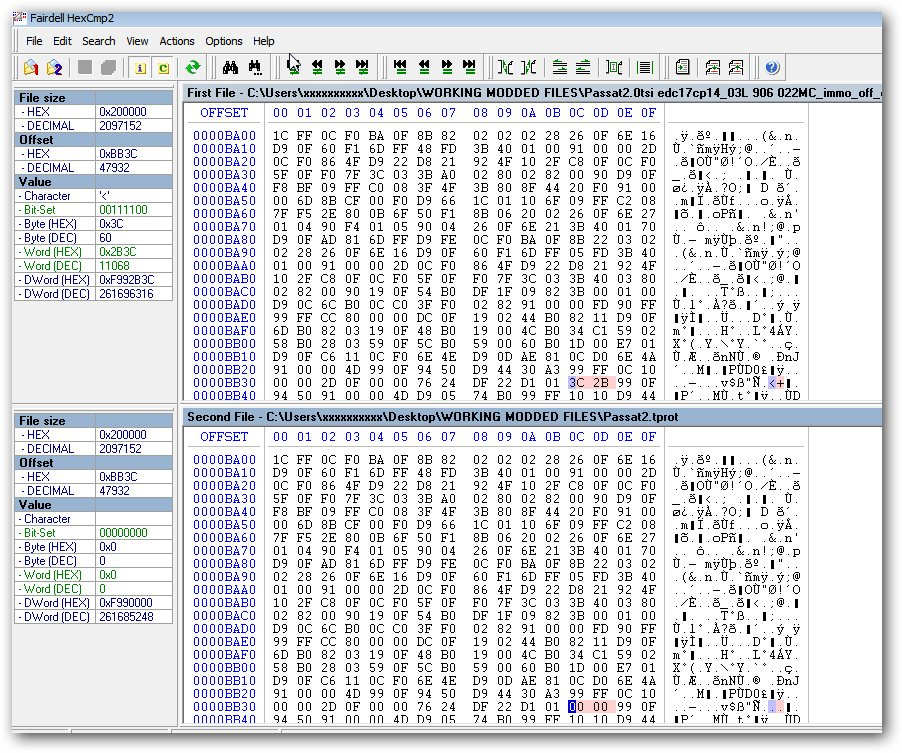 Once you have found it, continue the search to see if there are multiple entries of 01 3C 2B. If there are multiple strings then this wont work.
If there is only one string in the binary flash file, you have found the "Tprot" data.
Change the string 01 3C 2B to 01 00 00 to remove Tprot.
3
4
Checksum the file, and BDM write the altered binary back to the ecu, and now you should be able to read and write safely VAG EDC/MED/17x by OBD.
Works on most VAG EDC/MED17x ecu
(Visited 831 times, 3 visits today)