Here is step by step guide on how to disable Volvo XC90 2007 DRL light.This guide for people who want to turn off DRL light when it is unnecessary and expand the lifespan of bulbs
Tool you used:
Since I already used this tool for a while, I will skip the software installation step and start directly from opening Vida Dice software. If you are new to it, just make sure installation is complete, all things are prepared!
First, I plug Volvo Vida Dice unit into the USB port of my laptop and the other end 16-pin connector into the OBD2 port of my car.
Now time to open the software. I enter vehicle model, type, and year etc information then click "Diagnostic" function in main menu. Next there is a diagram show all modules. I click the "CEM" icon. Next, on bottom of the screen there is "Advanced" tab. I click "Advanced" and choose "Programming control module" at following options.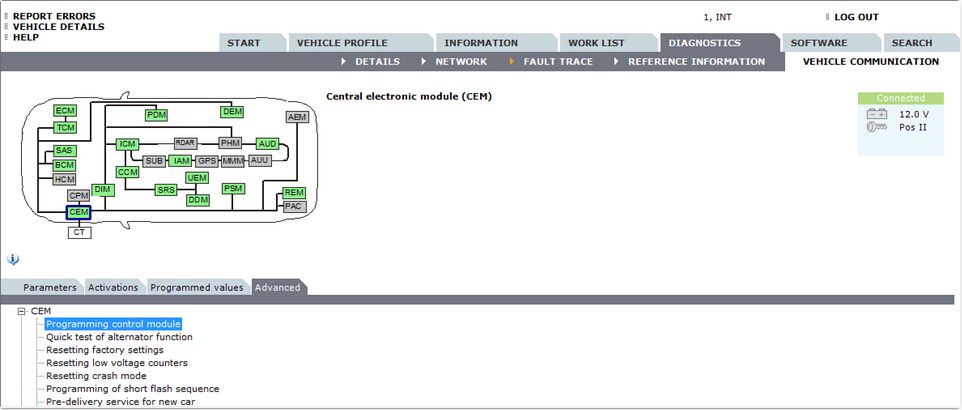 Then I select the option for Daytime Running Lights (DRL) and this point a page with a lot of details load. I find and click on the "VCT2000" image to begin programming CEM. Then I set "CEM – Daytime running lights" to "Flexstd" and click "Start Programming". Things done! I quit the software and test the light is off now. I successfully disable the DRL light with Vida Dice!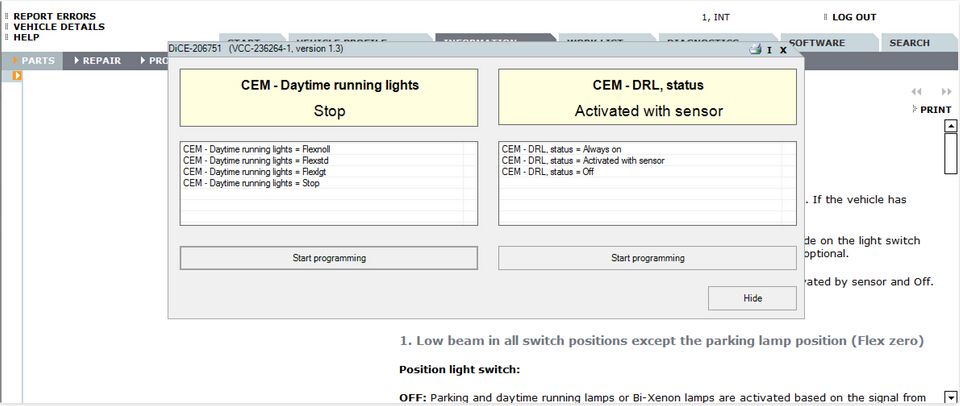 (Visited 187 times, 1 visits today)