This instruction show you the guide on how to use G-scan 2 diagnostic tool to perform actuation test for Mitsubishi Fuso Super Great Truck.And if you want to know more G-scan 2 test report,check here:G-scan2 test projects.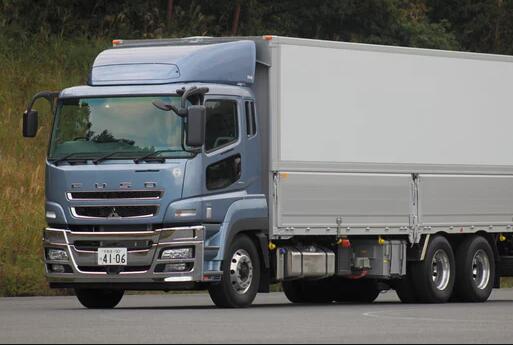 Depending on engine types,number of supported actuation tests is different.Check if it's supported and you can try to test the defective parts for its operation.G-scan diagnostic tool will command ECU to actuate selected parts.During the test,you can actually hear the sound or visually check the movement of parts.
Procedures:
After vehicle identification,select [System Search]
Select [Engine],then press [Start] button to enter the function optional.
Then select [Actuation Test]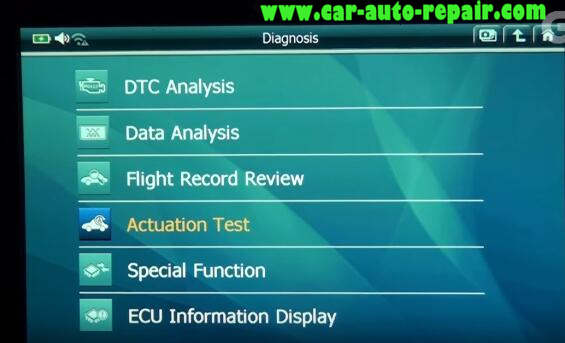 In this actuation test,it's got 60 different actuation tests
EGR openings,intake metering valve and you can also test VGT which stands for variable geometric turbo.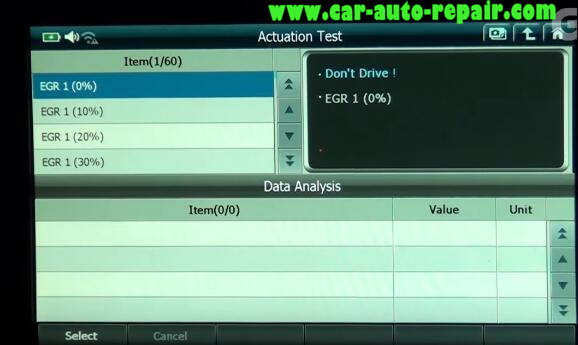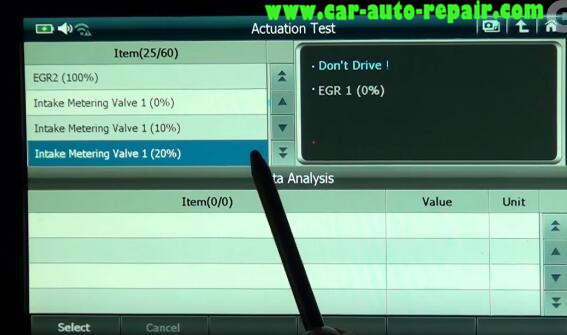 You can test brake,exhaust brake,air heater relay,EDU relay.Air conditioning,fuel leak check,and injectors.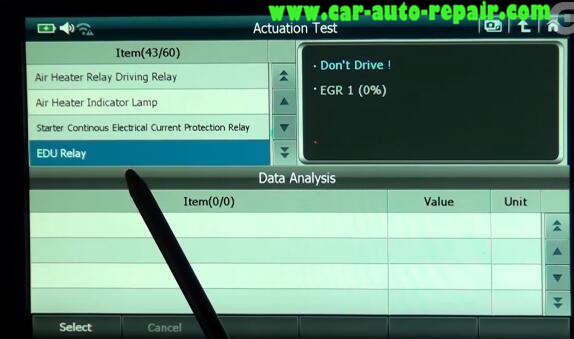 Here take injector test as example,test number 1 cylinder injector.Select [Injector Test 1]–>[Select]–>[Start]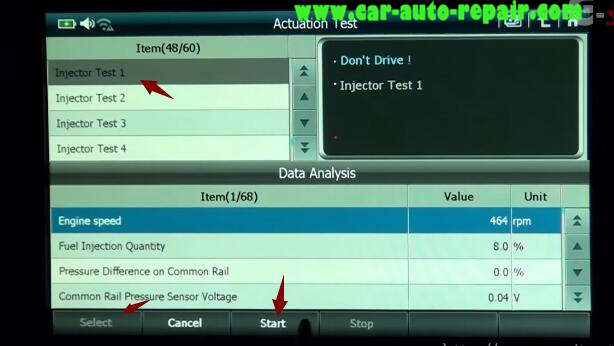 Then it will show you the data analysis as below,check the item value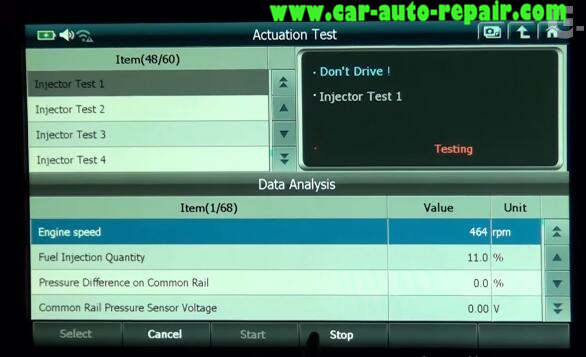 Select [Stop] button on G-scan 2 screen to end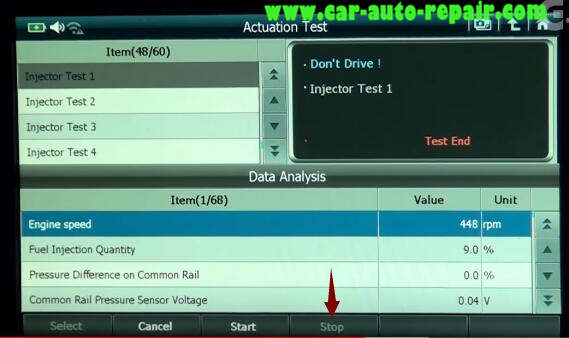 And you can press [Cancel] button to select other item to perform actuation test.
Just like this,you can test other systems,EGR and so on.
By using actuation test function,you do not have to remove the parts or manually test the defective parts to check its operation.Now,when you are done with preliminary checks and still the problem exists,you might do some extra visual inspection.After all checks and defective part is confirmed,you would make a decision,replacing or fixing.
(Visited 37 times, 1 visits today)