This article show a Launch X431 test on Chrysler 300 2013 electronic throttle control system reset/learning processing,it will learn TP Voltage and AP position.
Procedures:
Connect Launch X431 to Chrysler 300,then enter the menu to select "Chrysler V31.00"
Note: This software can diagnose the elec. Control system of Chrysler,Dodge,Jeep.The operation is the same as the original scan tool.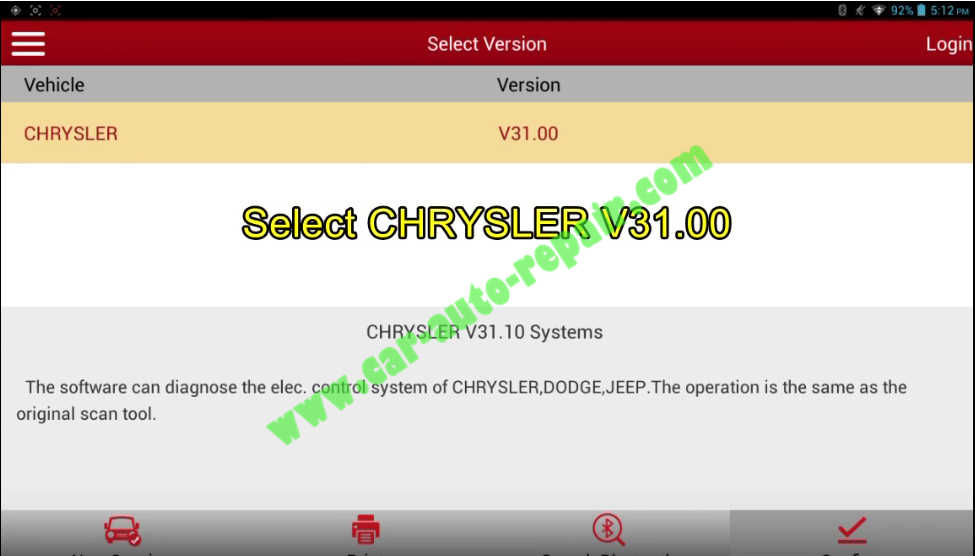 Select "16 PIN Connector"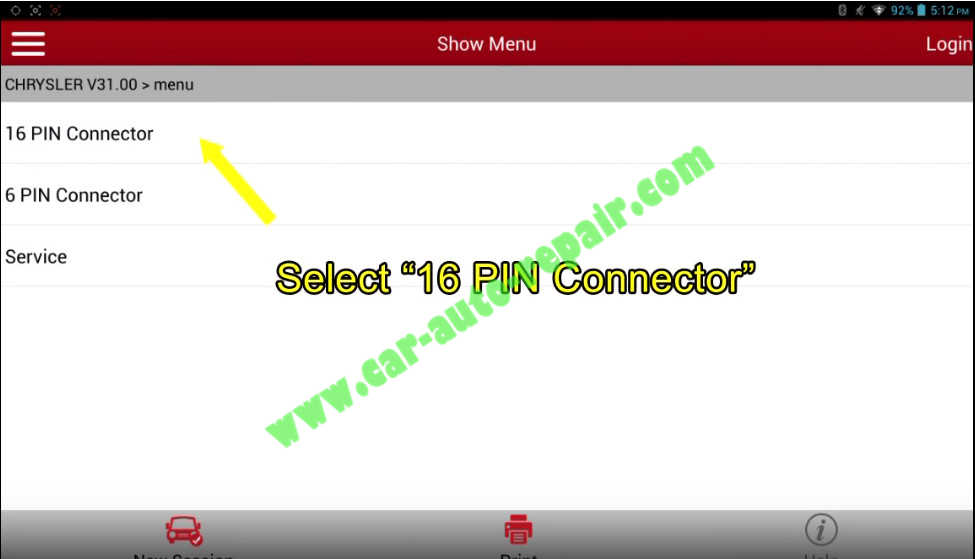 Select "Manually Select"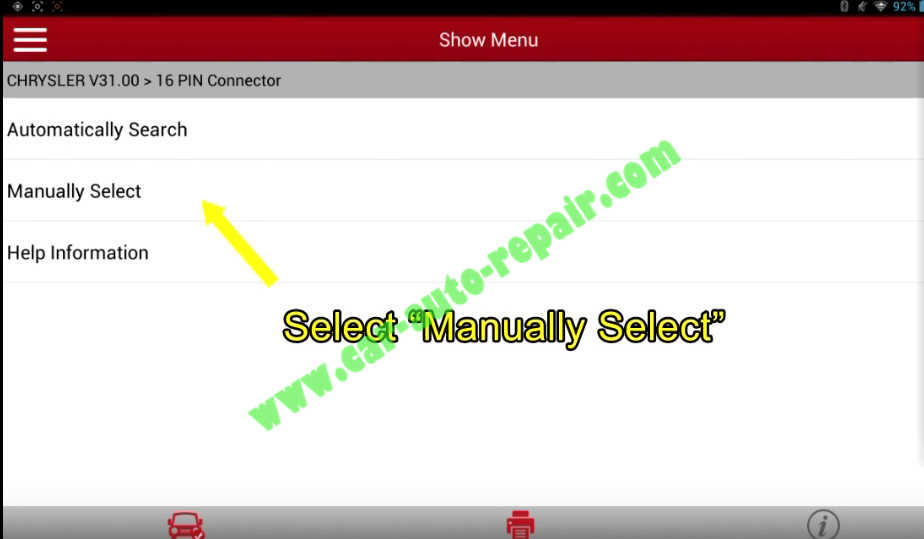 Select "Chrysler"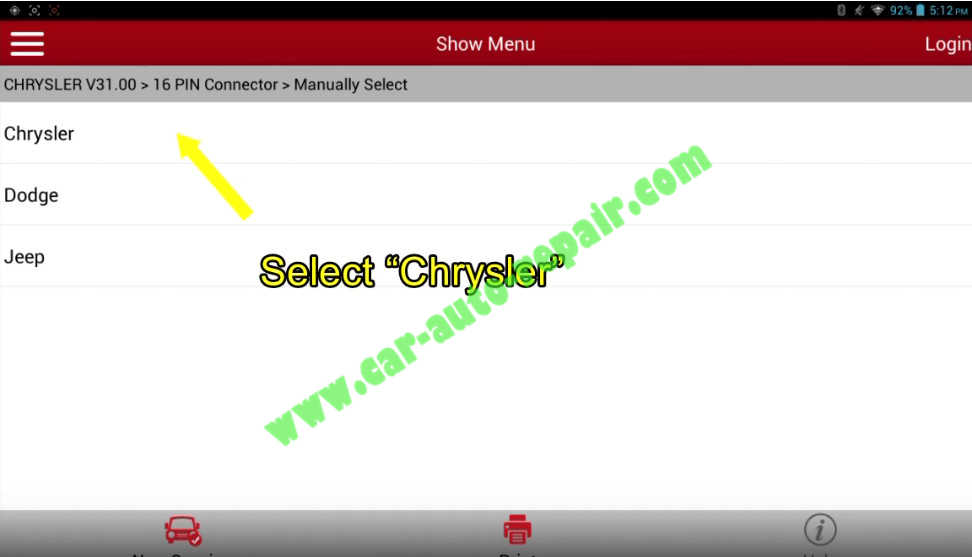 Select "2013(VIN 10th)"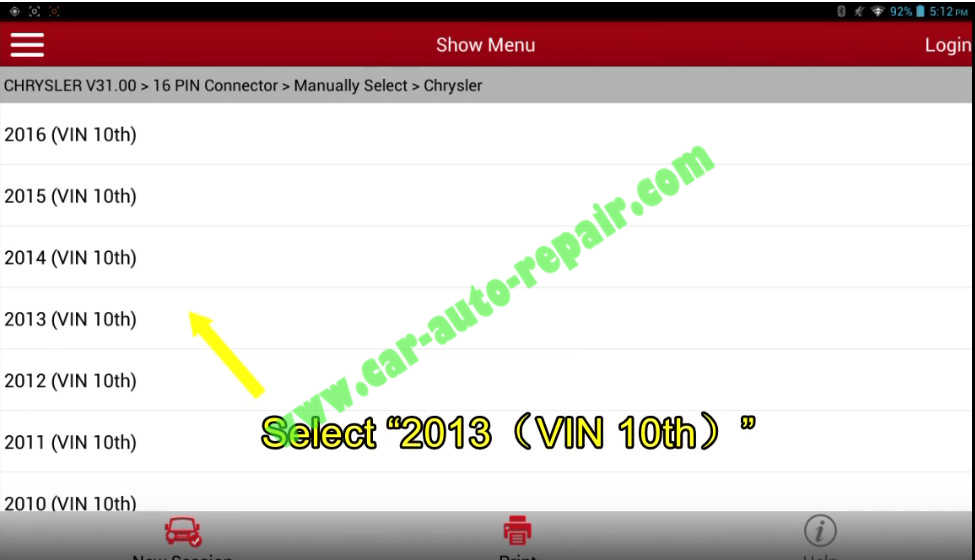 Select ""300"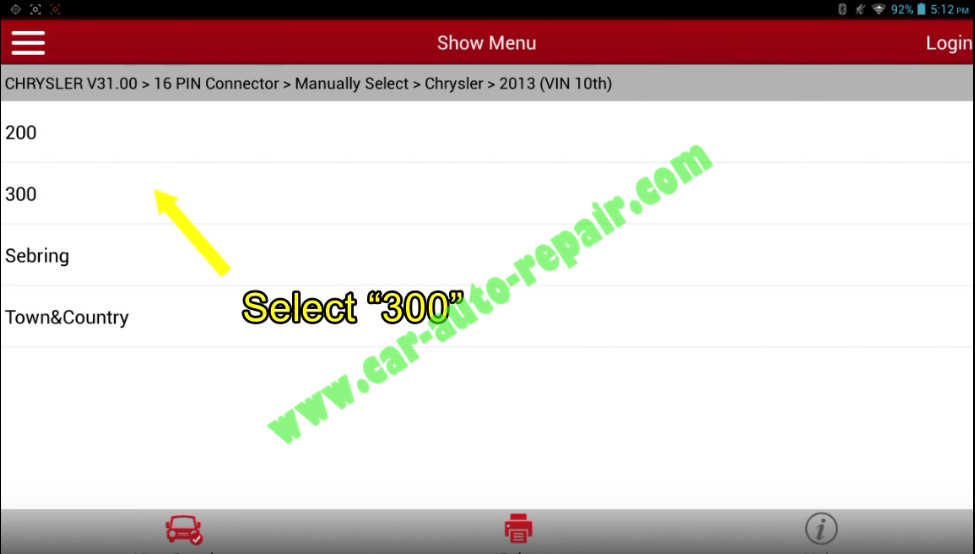 PCM(Powertrain Control Module)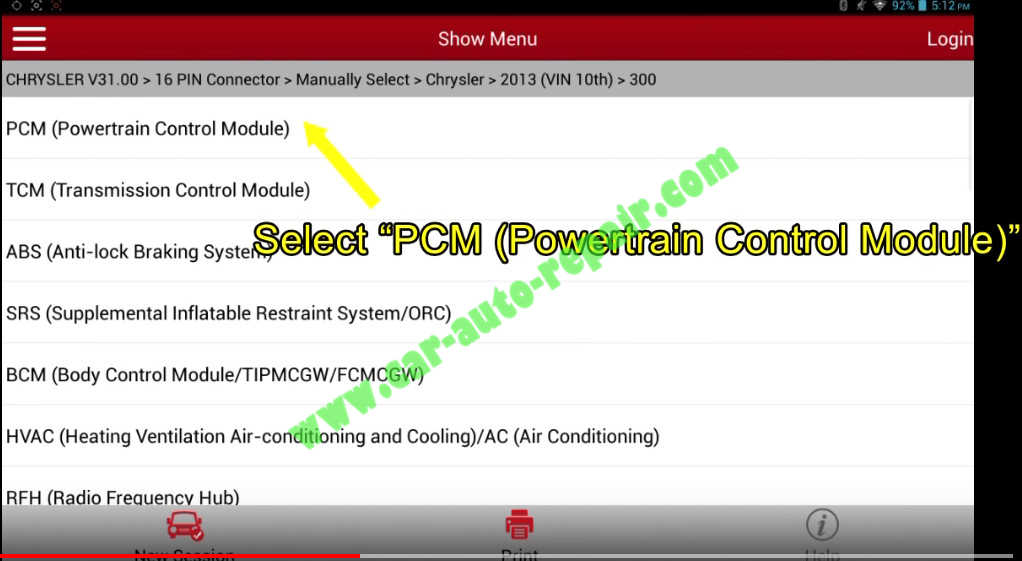 Select "Special Function"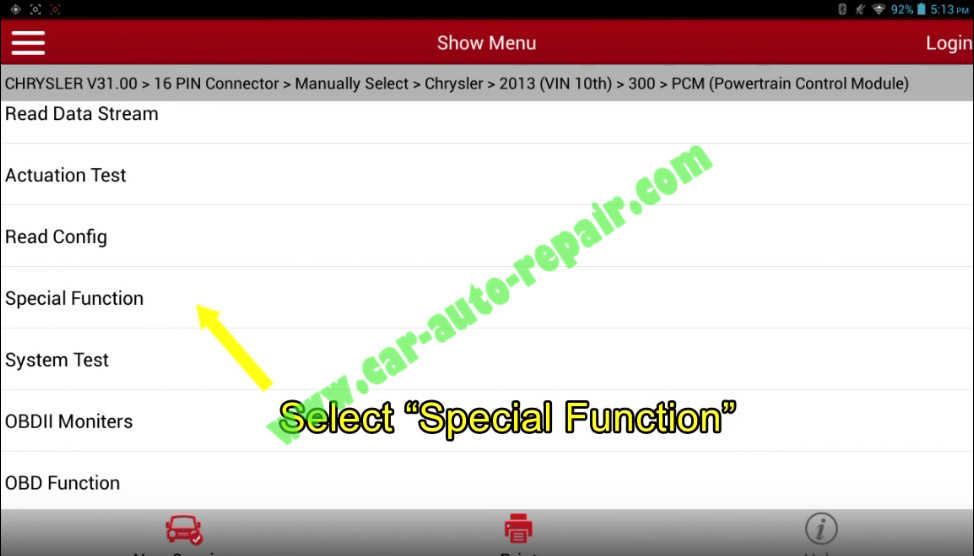 Select "Learn ETC",it will learn TP Voltage and AP position.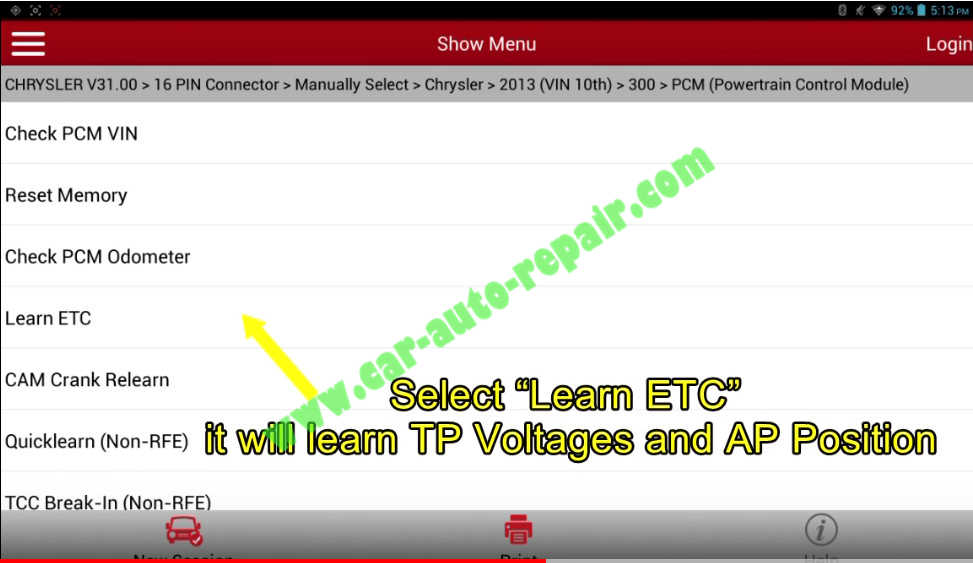 Press and hold accelerator pedal to the floor.The throttle must be held to the floor.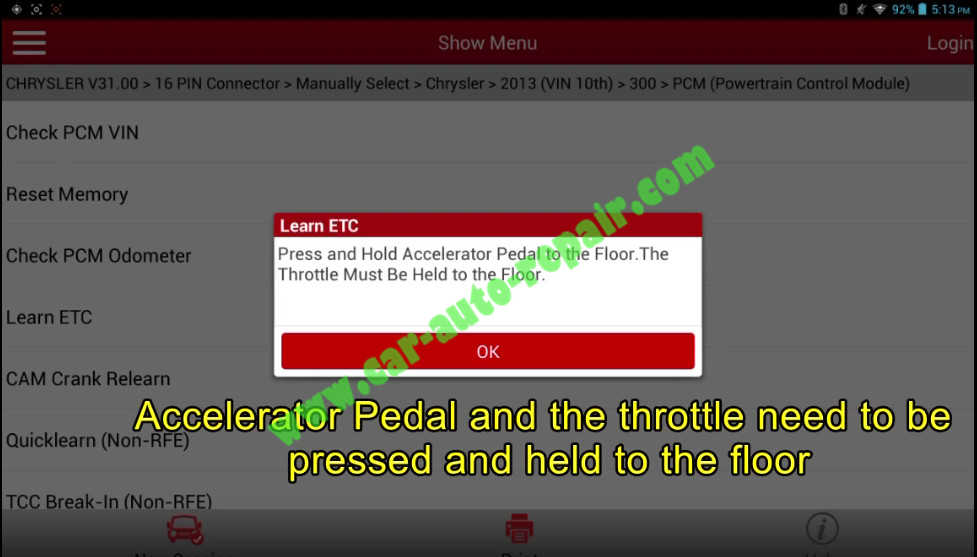 Release accelerator pedal and press "OK"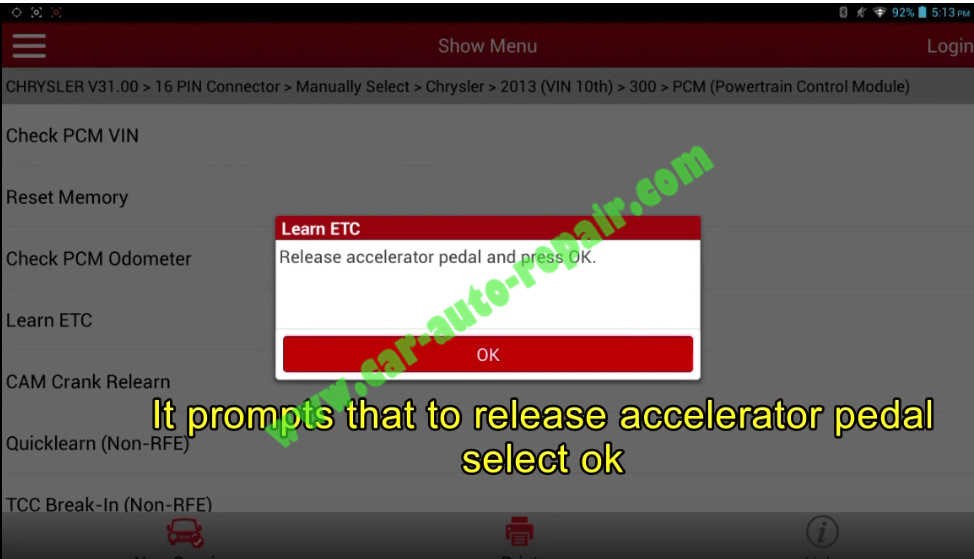 Don't touch the accelerator pedal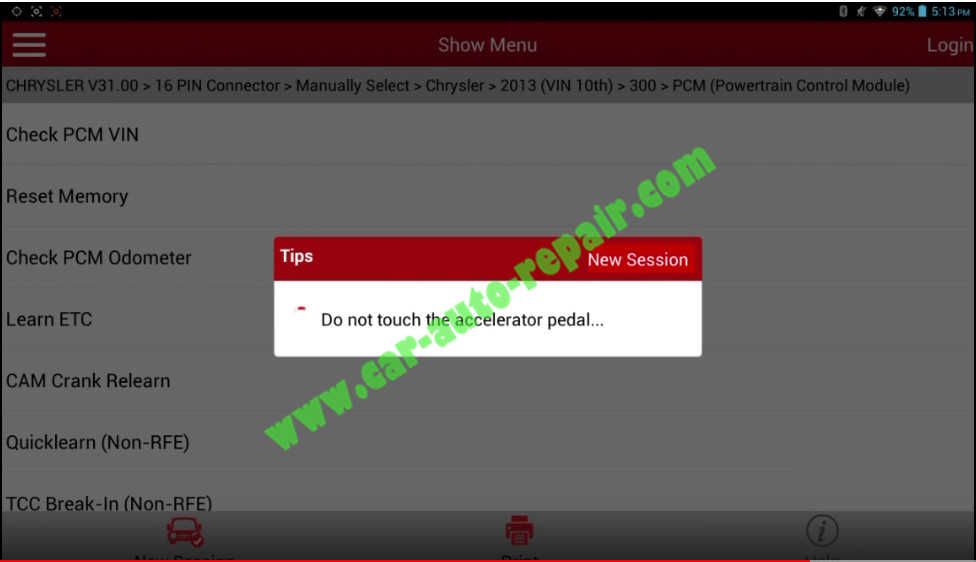 The the electrical throttle learn has completed,please log out.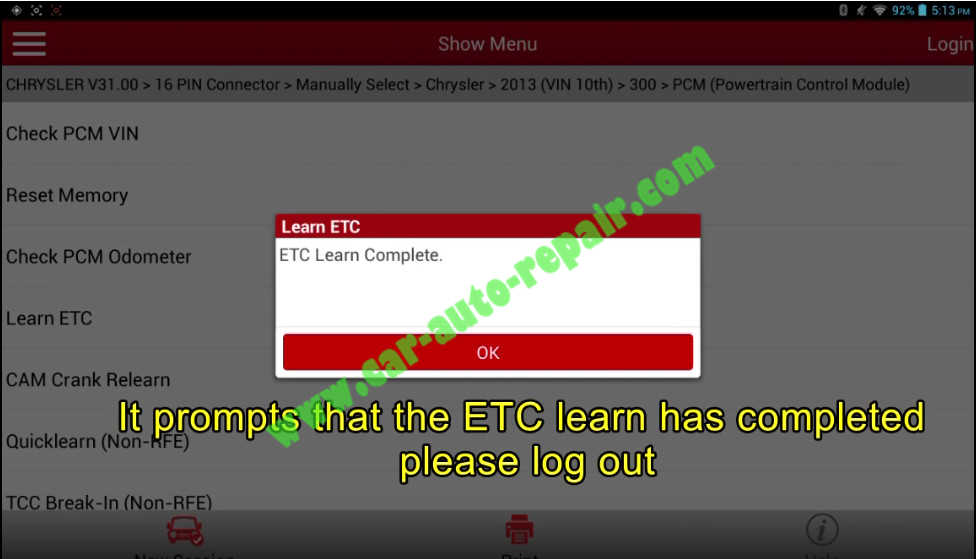 Done!
(Visited 118 times, 1 visits today)