What is Car Software V5.2?
Car Software v5.2 EPRO Mmicro77 with crack file CarSoftware 5.2 ( immo off, EGR off and hot start fix tool)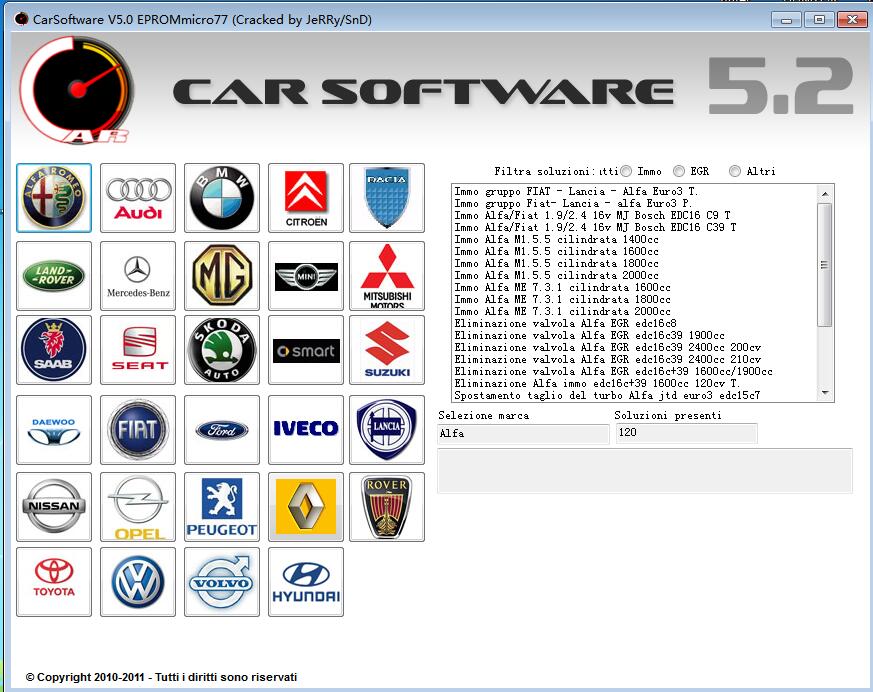 Car Software V5.2 Functions:
– Disable EGR Valve (DPF EGR Lambda Remover)
– Repair Warm Start Problem (VAG models)
– Virginize the ECU
– Disable Immobilizer through the ECU
Car Software V5.2 EPROMmicro77 Download Service
Note:Car Software only support Italian,you can translate by google,it is very easy to use.
Car Software V5.2 Support OS:
Requirements:
– O.S.: Windows XP; Windows Vista; Windows 7; Windows 8
– CPU: Pentium/Athlon 1 GHz or higher
– RAM: 256 MB of system memory
– Hard Drive: 50 MB of available space
– CD-ROM
How to Install Car Software V5.2?
After extracting,click "Carsoftware.exe" to run
Click "Next"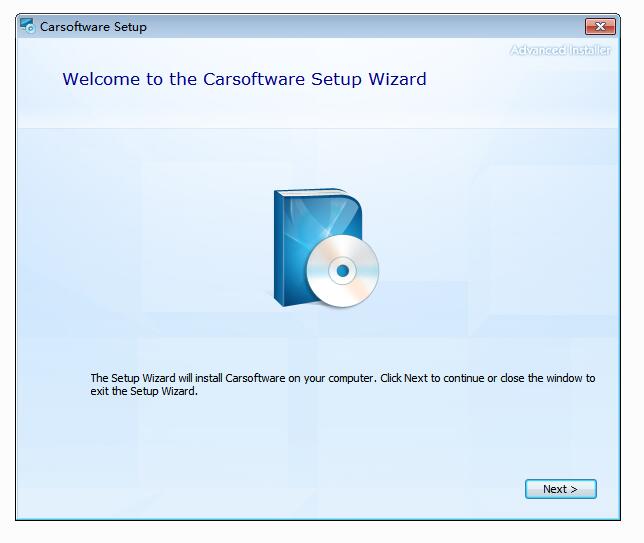 Select "I accept the terms of this agreement",and click "Next"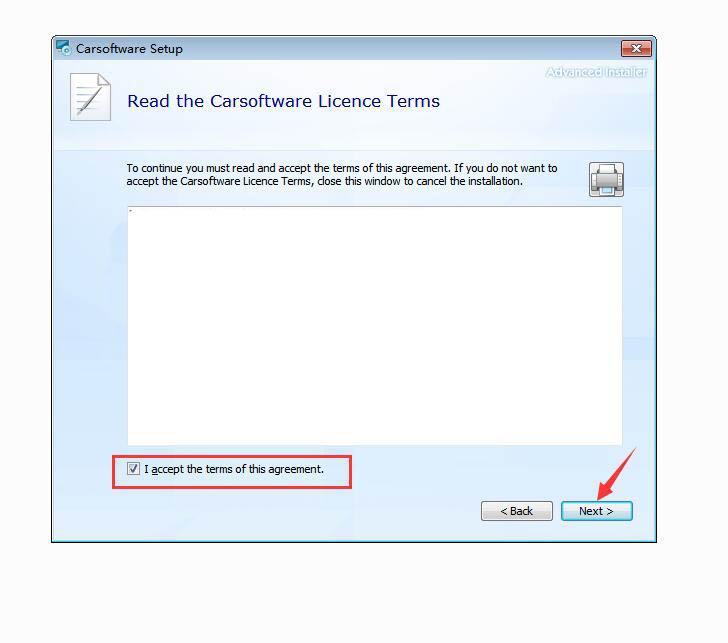 Click "Next"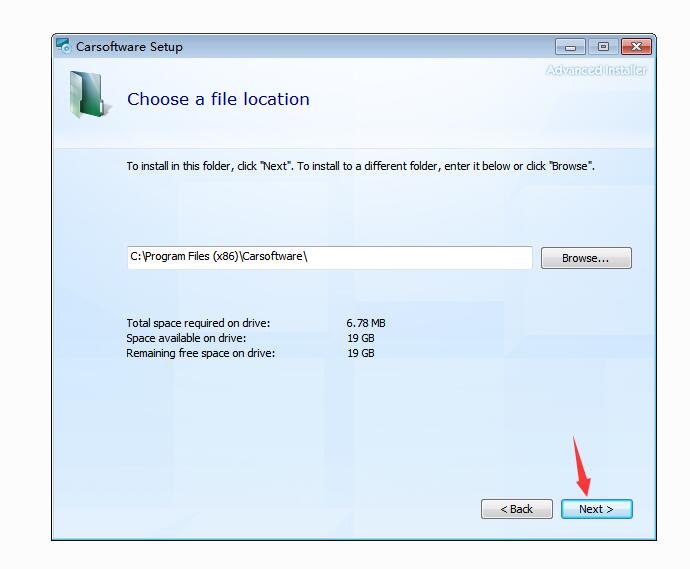 Click "Install"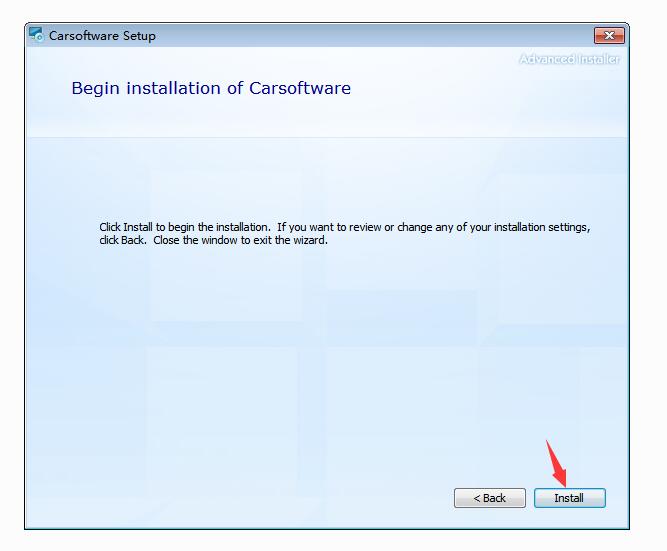 Click "Run Carsoftware"
Car Software V5.2 Support Vehicle Brands:
Alfa Romeo,Audi,BMW,Citroen,Bacia,Land Rover,Mercedes Benz,MG,Mini,Mitsubishi,SAAB,Seat,Skoda,Smart,Suzuki,DAEWOO,FIAT,Ford,IVECO,LANCIA,Nissan,Opel,Peugeot,Renault,Rover,Toyota,VW,Volvo,Hyundai.
Audi IMMO

Audi EGR

Audi other

BMW EGR

Dacia IMMO
FIAT IMMO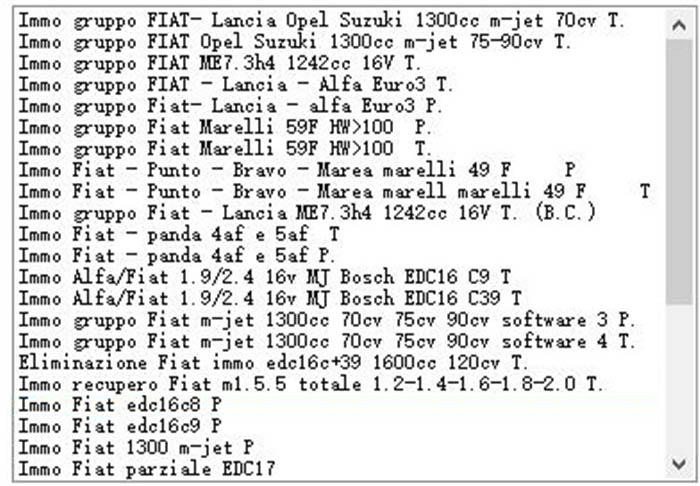 FIAT EGR

FIAT other

Ford IMMO

Hyundai

IVECO IMMO

Lancia IMMO

Lancia EGR

Lancia other

Opel IMMO

Opel EGR

Peugeot IMMO

Renault IMMO

Alfa Romeo IMMO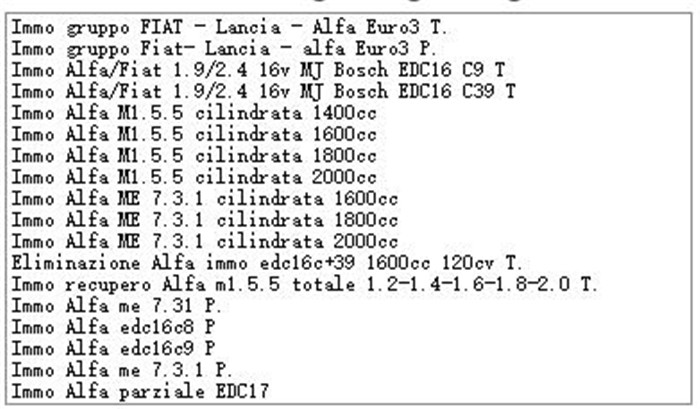 Alfa Romeo EGR

Alfa Romeo Other

Seat IMMO

Seat EGR

Seat Other

Skoda IMMO

Skoda EGR

Skoda Other

Suzuki IMMO:

Suzuki EGR:

Volvo IMMO:

VW IMMO:

VW EGR

VW Other:

(Visited 3,329 times, 1 visits today)