Here I share the guide on How to Active/Disable BMW X5 Confirmation Beep Sound when you locking/unlock door.
Tools you need:
1.BMW ENET(a coding device for BMW F series)
2.A laptop installed BMW E-sys coding software.(BMW E-sys Software Free Download)
BMW Coding/Flashing/Progrmming PDF+Video Guide
How to active BMW X5 Lock/Unlock Beep Sound?
Step 1:Connect BMW ENET to BMW X5 and laptop,then open BMW E-sys coding software on your laptop.And select "connect icon" on the upper left corner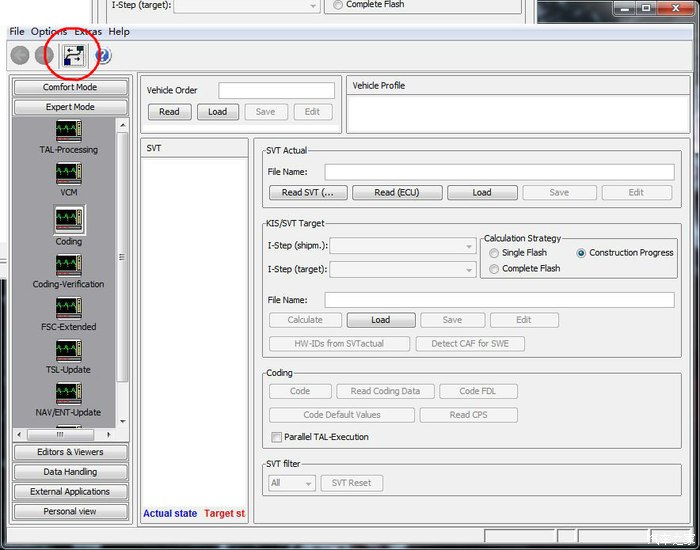 Step 2:Here we select option according to vehicle model.
1 series and 3 series select F020
5 series and 6 series select F010
5 series GT and 7 series  select F001
Here we take BMW F15 X5 as example,we select F025.
Then click "connect"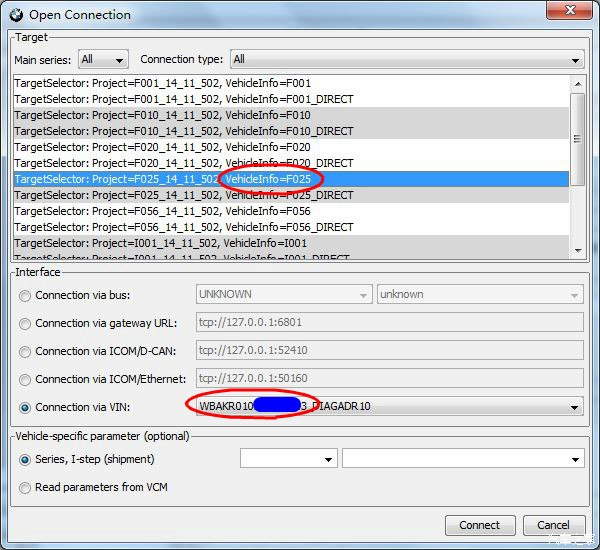 Step 3:Select "Expert Mode "—>"Coding".Then click "Read" in the "Vehicle Order" area.It will popup FA file.Here you can make a backup just in case.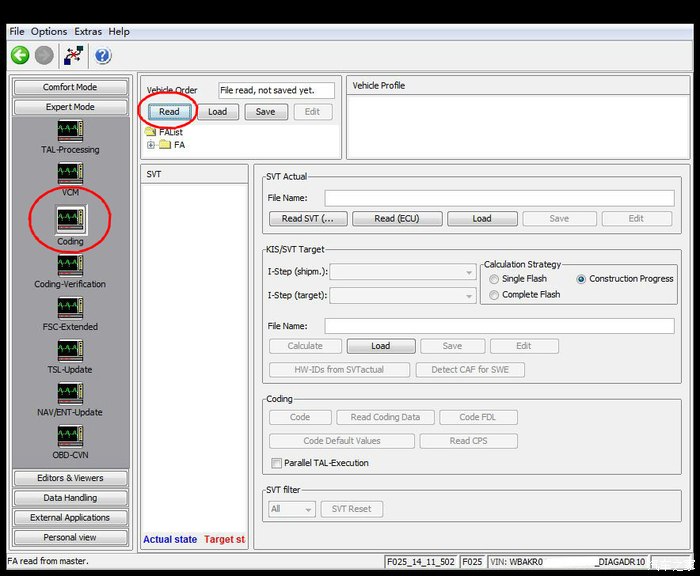 Step 4:Move you mouse on the FA,and right click to active.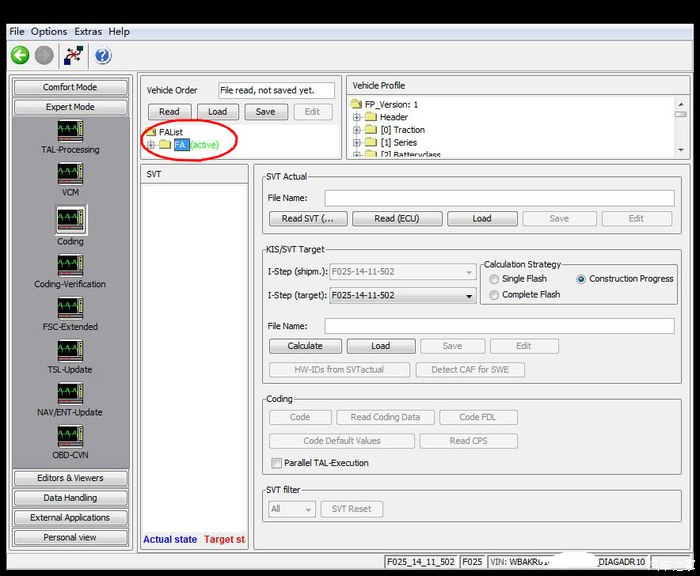 Click "Read SVT",then the modules list will show in the left area.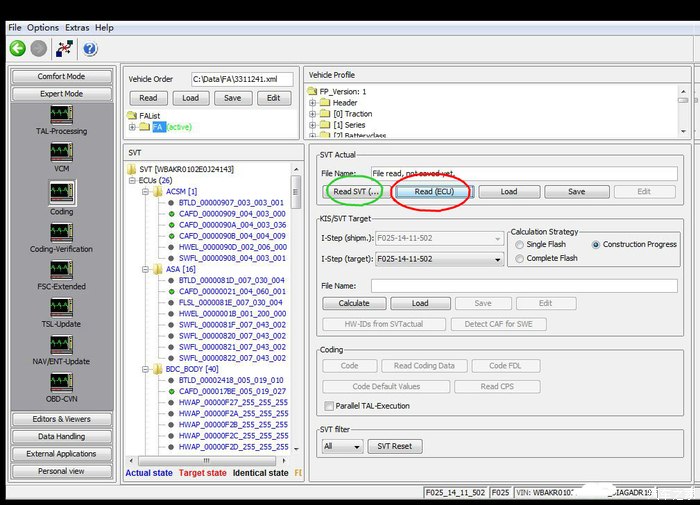 If you get below error window,just ignore it and close it.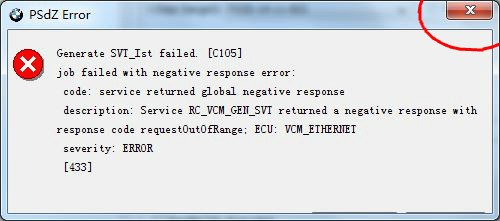 Select HUB_NBT module in the module list,then find green color "CAFD" file.And right click to select "Read Coding Data.Then close the popup window after reading.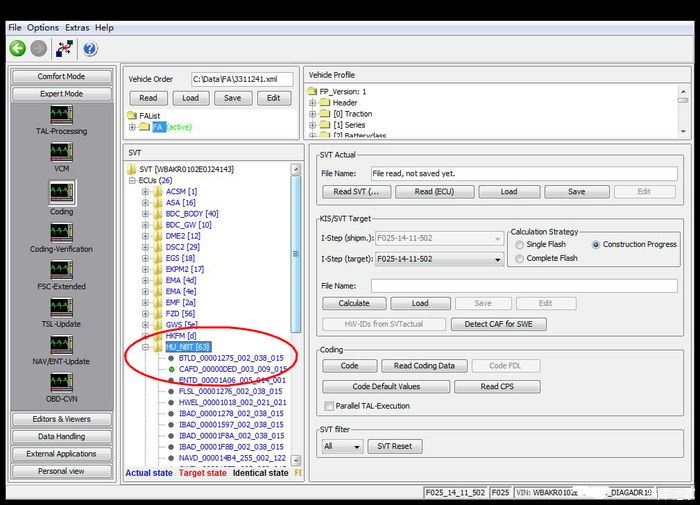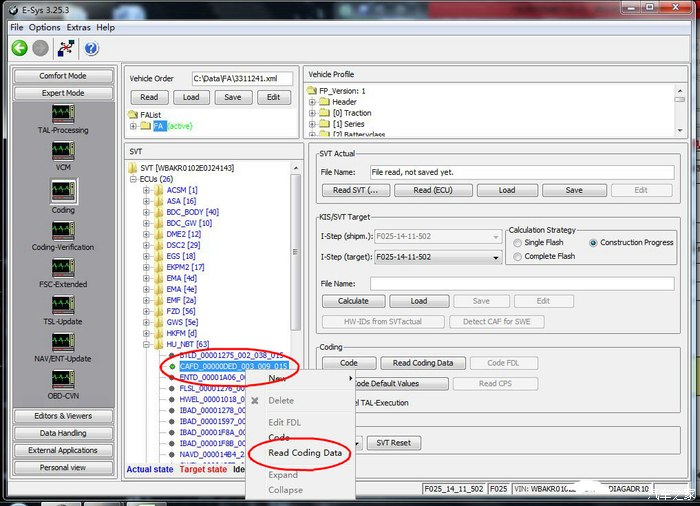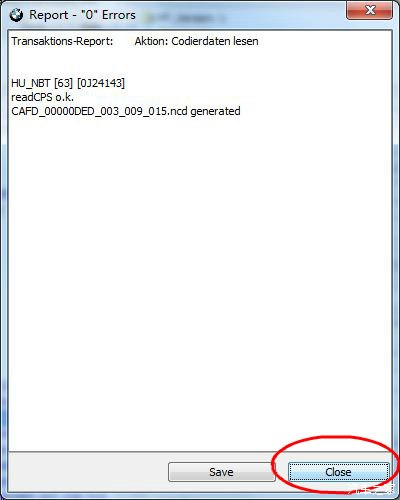 Step 5:Now,you will see a yellow file under CAFD file.Right click to select "Edit FDL". Then input PIN code in the pupup window.(Different version E-sys have different PIN code,usually you can find it in the E-sys installation file)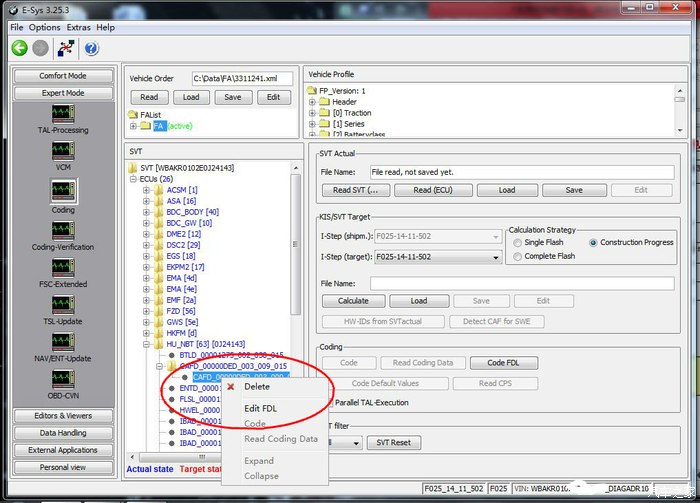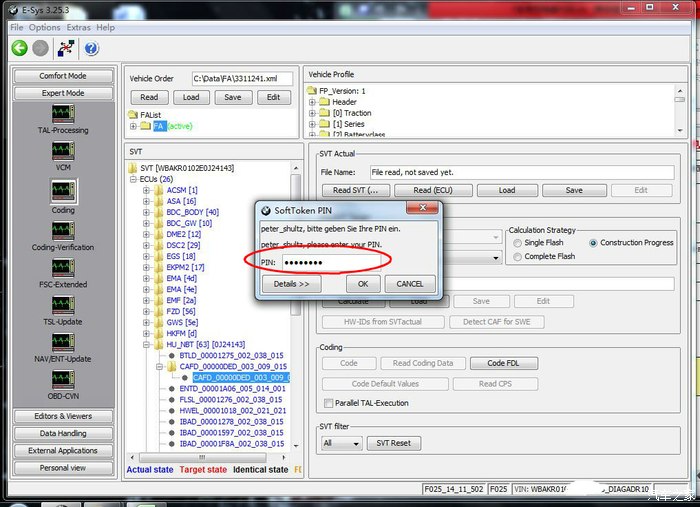 Step 6:You will enter the module submenu.And enter "ACUSTICAL_LOCK_CONFIRM" in search box to find the file.Then open drop-down list of the "ACUSTICAL_LOCK_CONFIRM" file to find "nicht_aktiv" file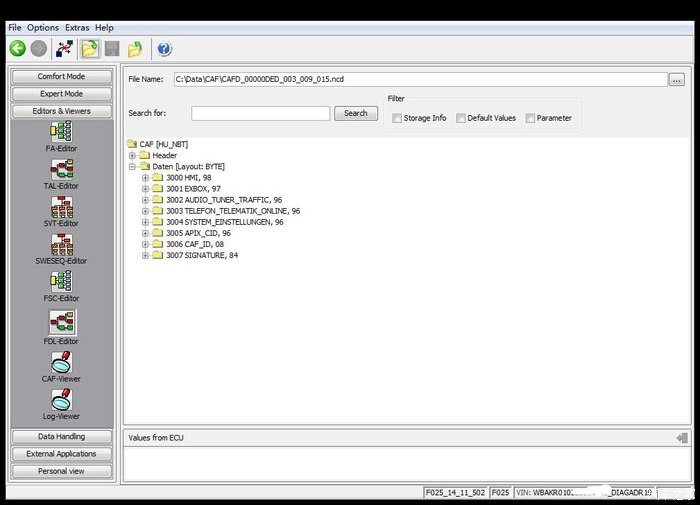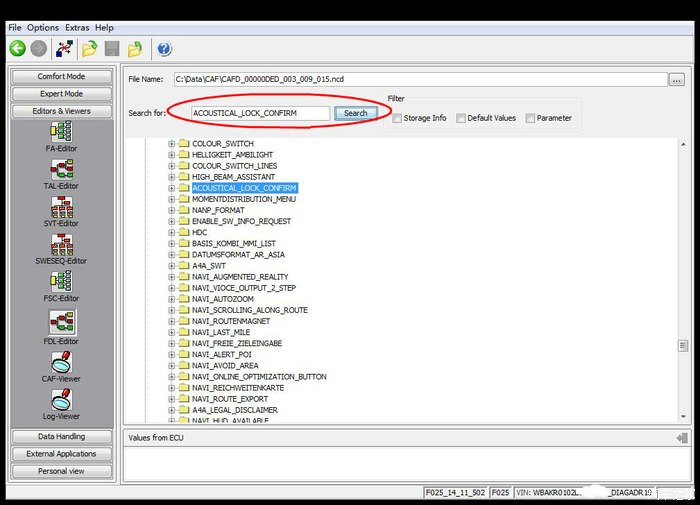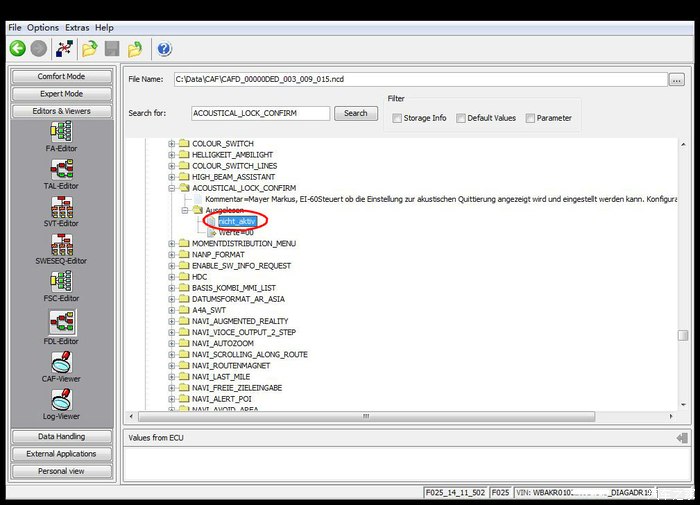 Step 7:Select "nicht_aktiv" and right click to select "Edit".Select "aktive" option in the drop-down list.Then you will find it has been modified.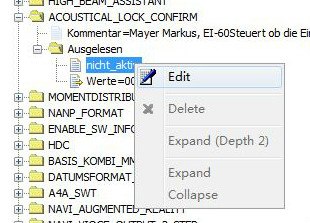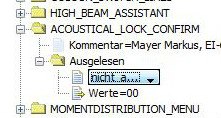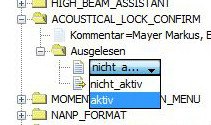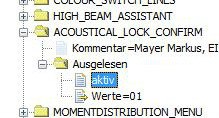 Finally,Click "Save icon" at the top of toolbar.Then click green arrow to back previous menu,then click "Code FDL" to write code into module.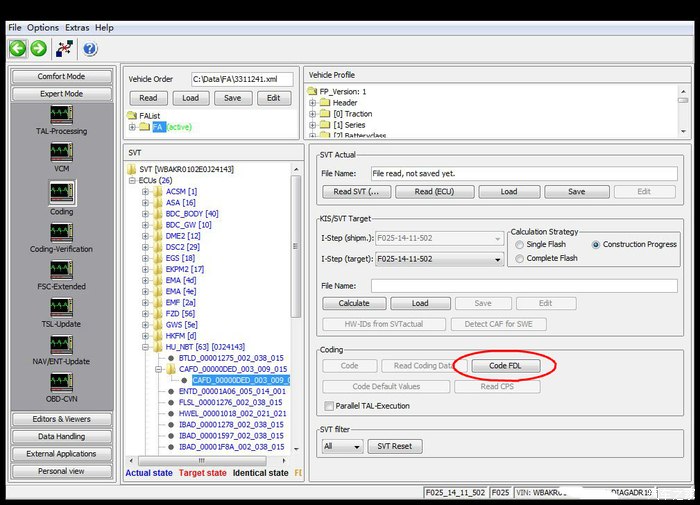 Processing
After completing process select "close"—>"close".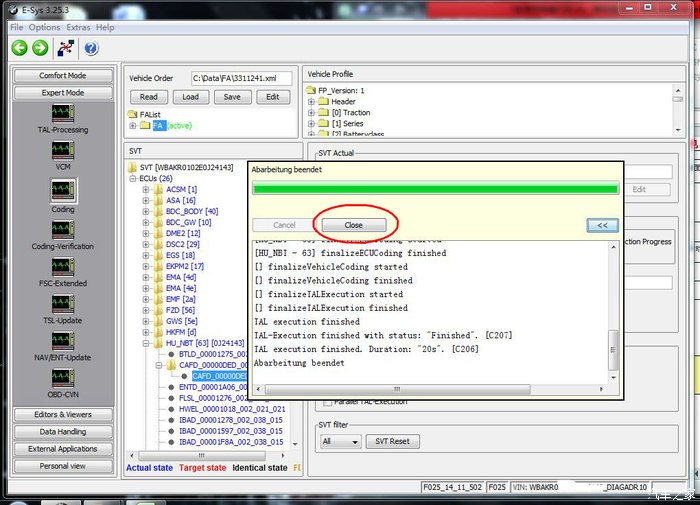 Then,you need to restart the NBT.And you will find the beep confirmation has been actived!
You can find the option of  beep confirmation on the menu,just check the option.
Done!
(Visited 90 times, 1 visits today)