What is Passsive Keyless Entry System
Automotive Passive Keyless Entry(also short called PKE) is performed using advanced RFID(Radio Frequency Identification ) technology and vehicle identification number.It equips with small,low-power RF antenna design plan and integrated the remote control system and keyless system.PKE followed the traditional vehicle circuit protection,and achieve dual radio frequency system,double immobilizer,and provide the maximize the convenience and security.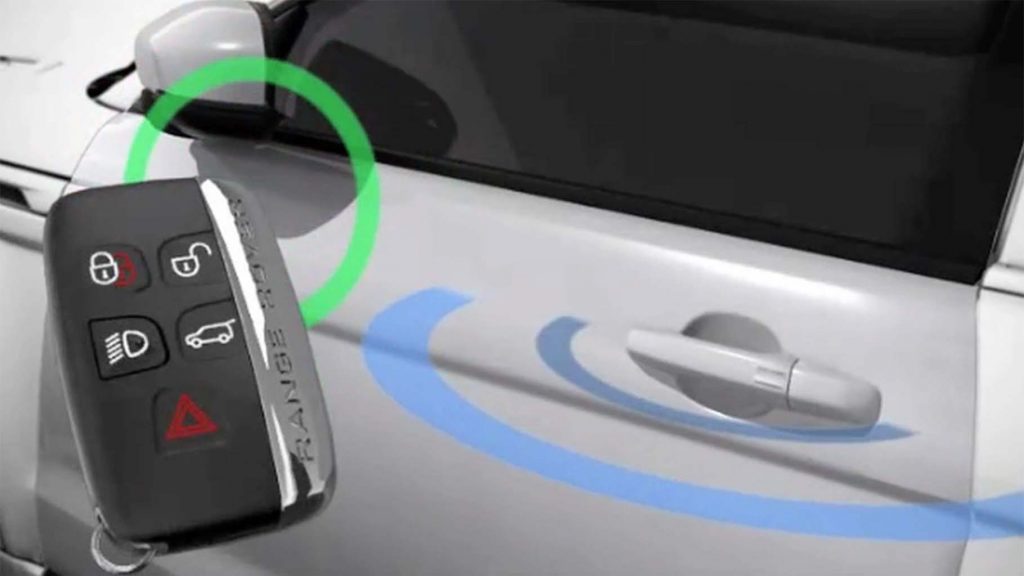 Development of Passive Keyless Entry System
At the beginning of Passive Keyless Entry technology is only equiped with luxury cars,such as BMW,Mercedes-Benz,Renault…when owner is proximity to the car,PKE can distinguish your identify:driver or stranger,it will unlock the door on approach or when the door handle is pulled and locking it when the owner walk away or touches the car on exit.
Passive Keyless Entry System Functions:
    Passive Key Entry function
When the key is in proximity to the vehicle,it will unlock and relieve the state of immobilizer automatically,and the turn sign lights will flash 2 times.When the owner carrying key walk away,PKE will lock and run immo system automatically while turn sign flashing 1 time and horn have a short beep.
The effective detection distance of driver door is not less than 1.5m,and others is nearby the door.
     Rise up window and fortified automatically
When the key out of 3-5 meters range of car,it will lock and fortified automatically while turn sign lights flashing 1 time and horn make a short voice.
Windows will be raised up automatically.(This function depend on auto brand)
Remote control function
Immobilizer alarm function
Other function
It will remind you by 4 times short voice when locking door.
On line diagnosis
Principle of Passive Keyless Entry System
Passive Keyless Entry System integrate RFID into the car key, when the driver take the key to near the car, as long as the driver's hand near the door handle the RFID system in the door will be activated. At this time RFID transceiver will scan the area around the car to identify and find out the specific ID code in the key RFID chip, once the code is found out, transceiver will confirm the chip valid or not by security algorithm and decide whether open the doors. Once the car owner identification is confirmed, the system will confirm whether the keys is in the car, if it is, the car owner only need to press the Starting button, the car will start; when the driver take the key away from the car, the door and steering wheel will automatically lock, the windows will automatically rise up, the car is in the anti-theft status. Both this system and the traditional remote control immobilizer system can be used.
(Visited 96 times, 1 visits today)