In this instruction we will use Multiecuscan to connect the engine control module of Fiat Grande Punto 1.3 Multijet and will change the IMA code of an injector.
Preparations:
Multiecuscan V4.5 V4.2 V4.0 V3.8 Free Download
How to Install Crack Multiecuscan Software (Registered)
Procedures:
Step 1: Connect the interface to the computer and to the OBD port of the vehicle.
Step 2: Select make, model, version and control module.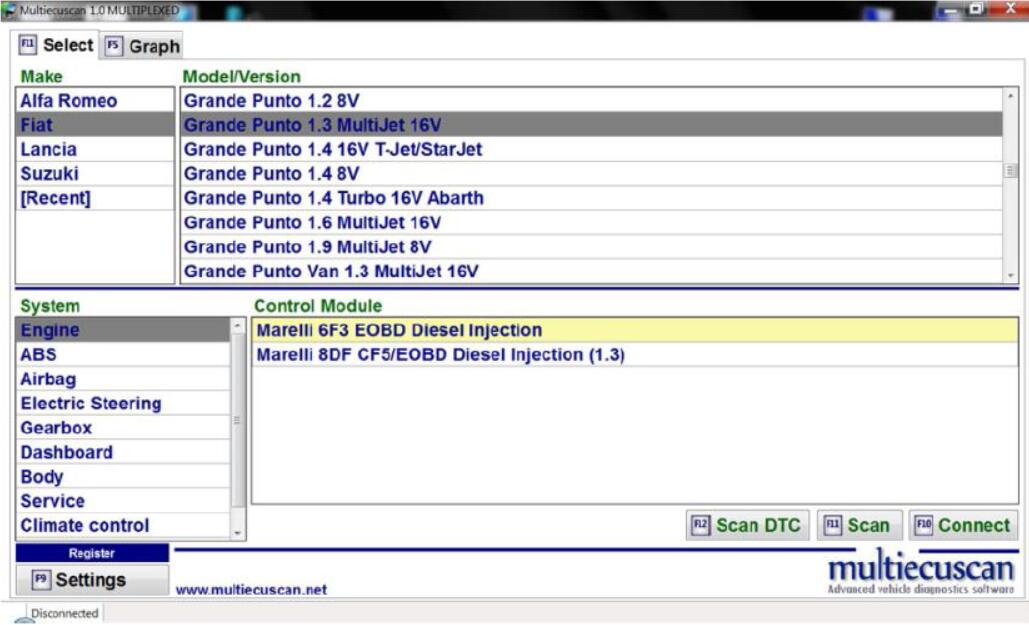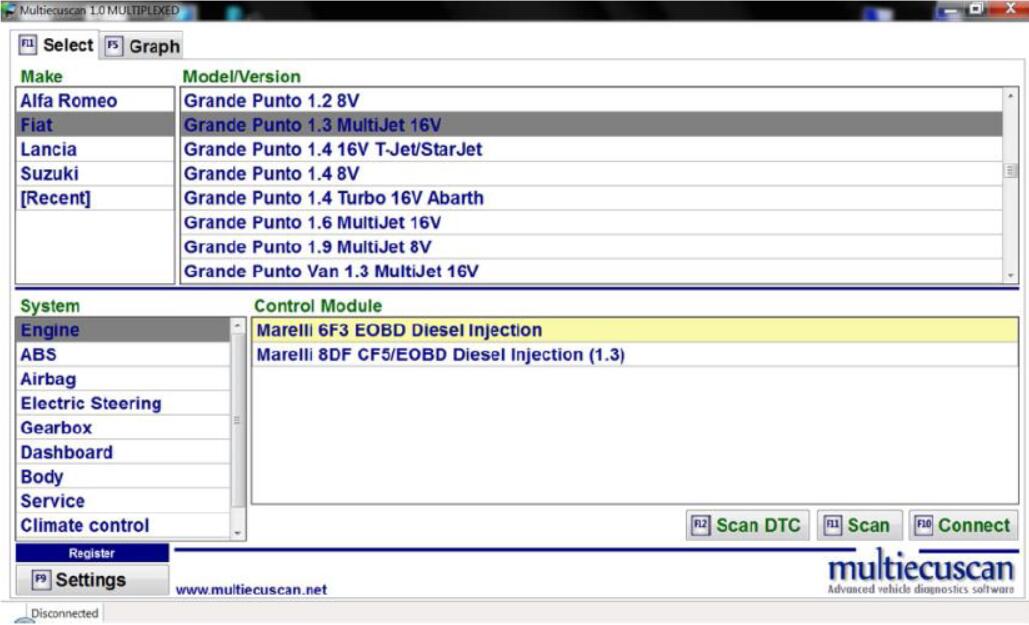 Step 3: Click button "Connect" (or press F10 on your keyboard). Multiecuscan will
start connecting to your car.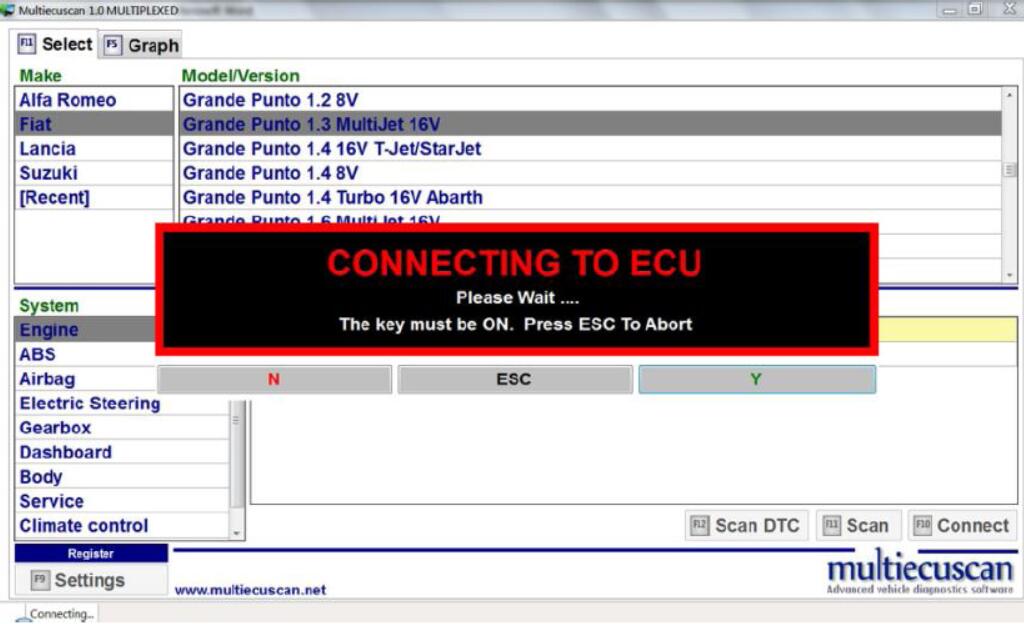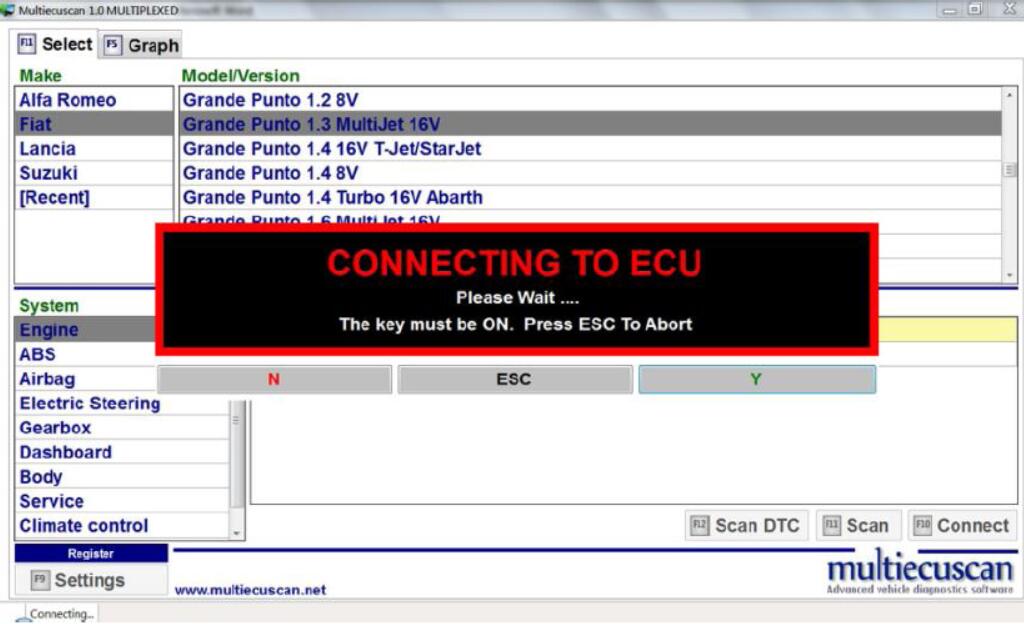 Step 4: After successful connection Multiecuscan will show the Info screen.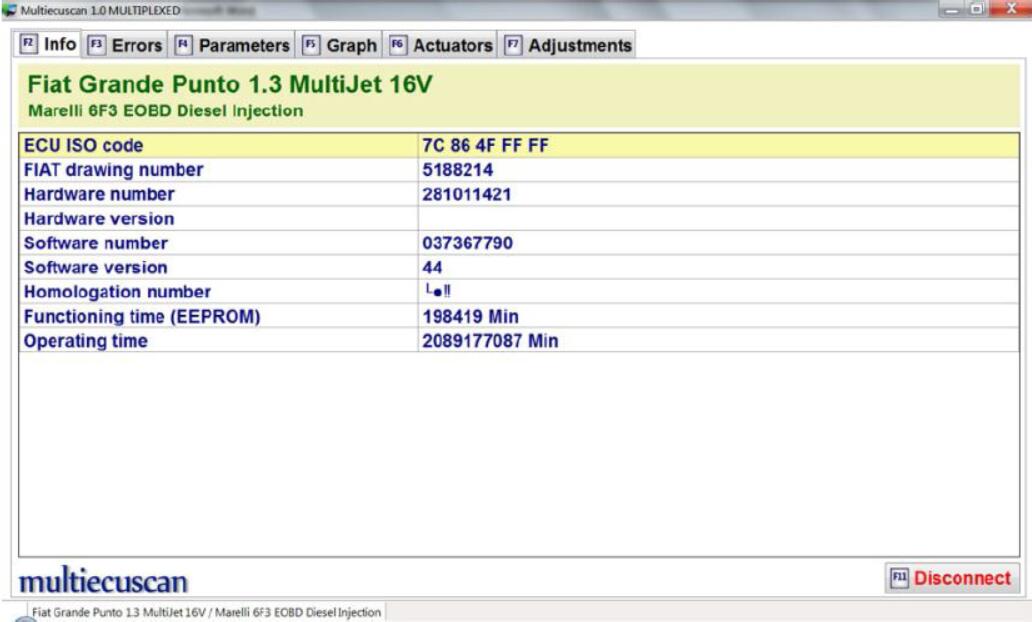 Step 5: Now we go to the Adjustments screen by pressing F7.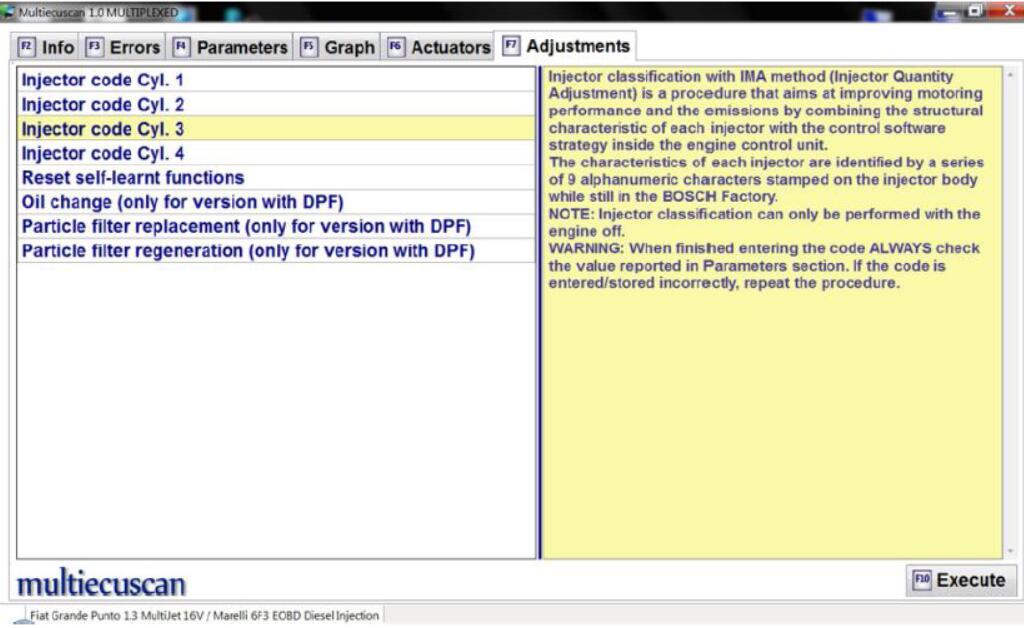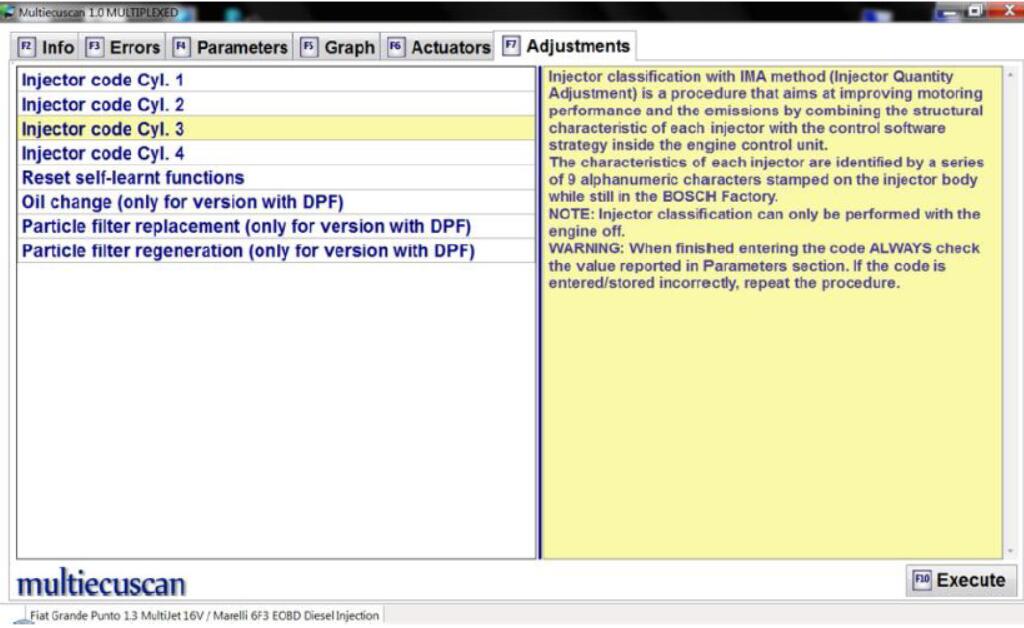 Step 6: Now we select "Injector code Cyl. 3" and press F10. Then the system will ask us to confirm that we have read all notes.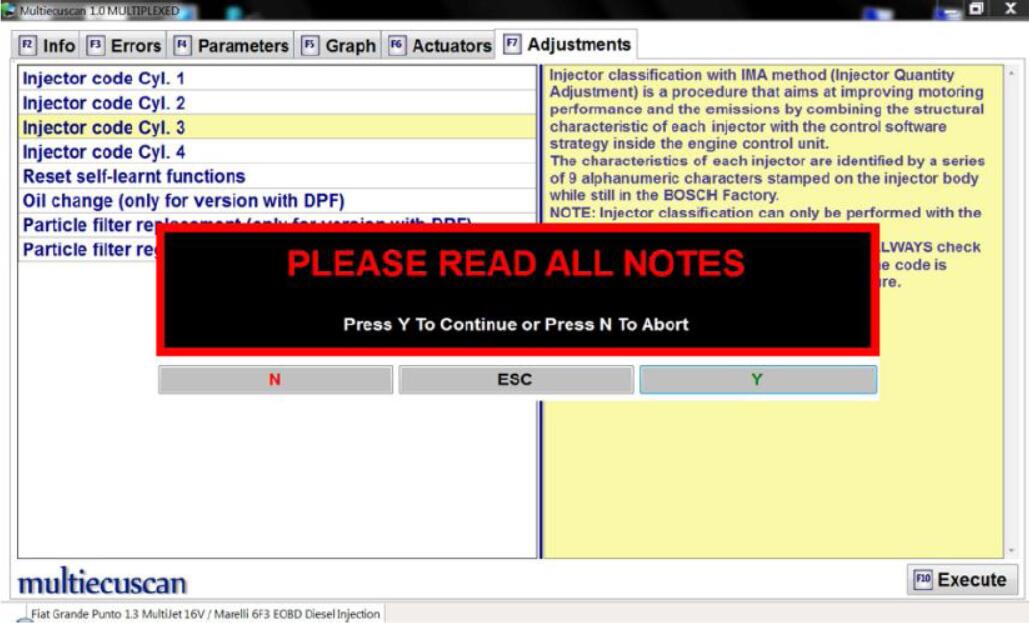 Step 7: We confirm that we have read the notes by pressing Y. Then the system will show a data entry window with current IMA code (obtained from the engine control module).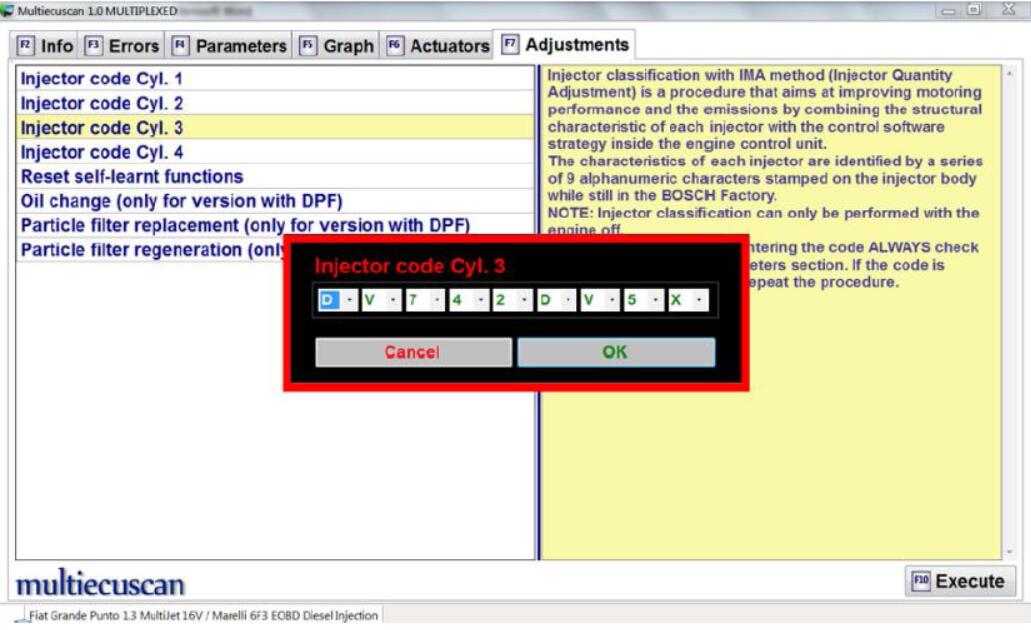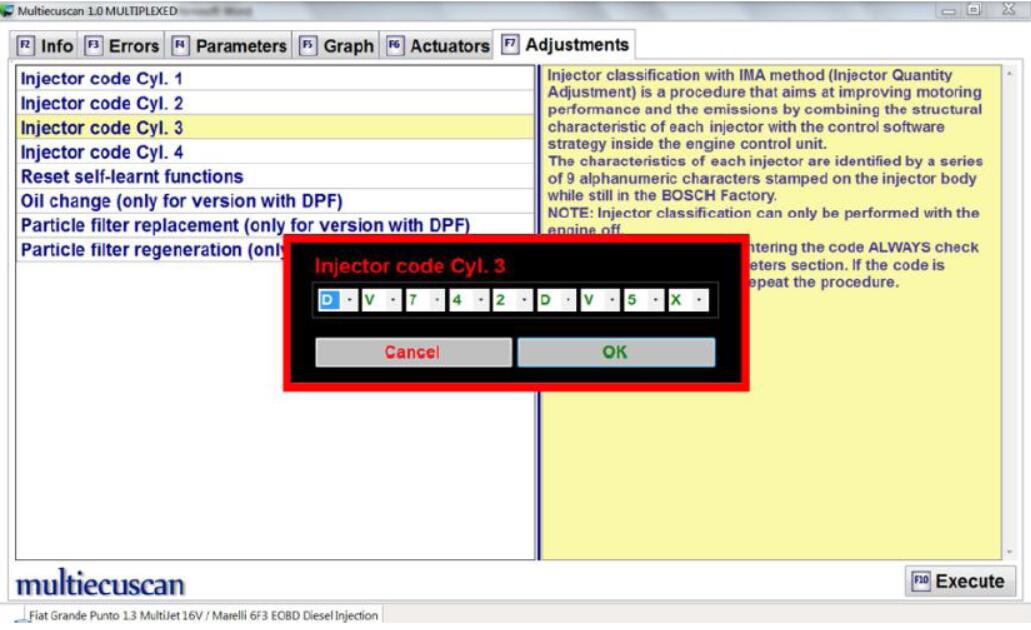 Step 8: Now we can enter the new injector code. We simply type bv742dv5u from the keyboard (or we can use the mouse and change each character).Then we press "Enter" key to go to next step (or we click on the OK button).We can also press button Cancel and abort the procedure.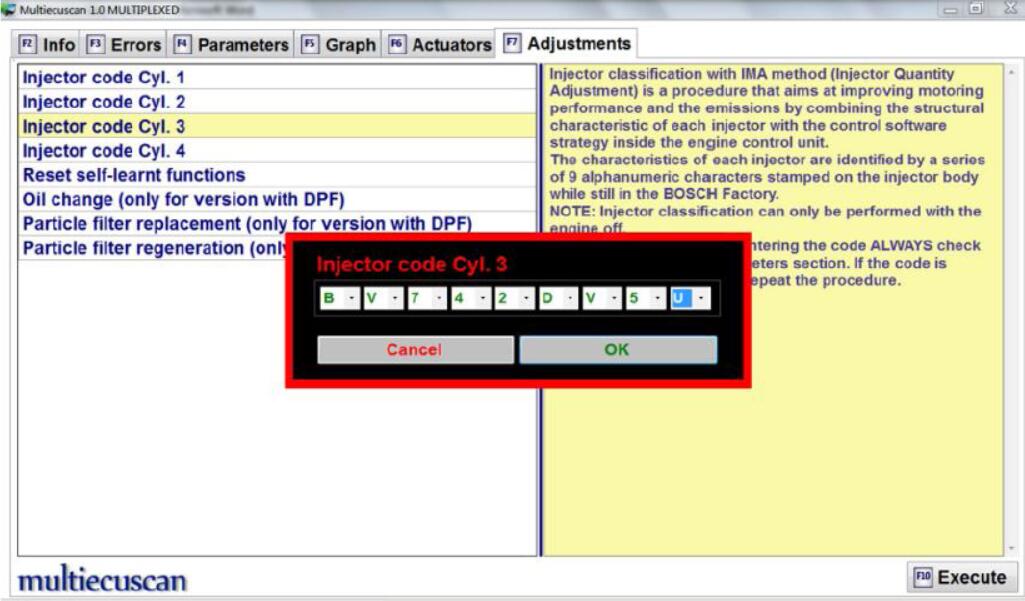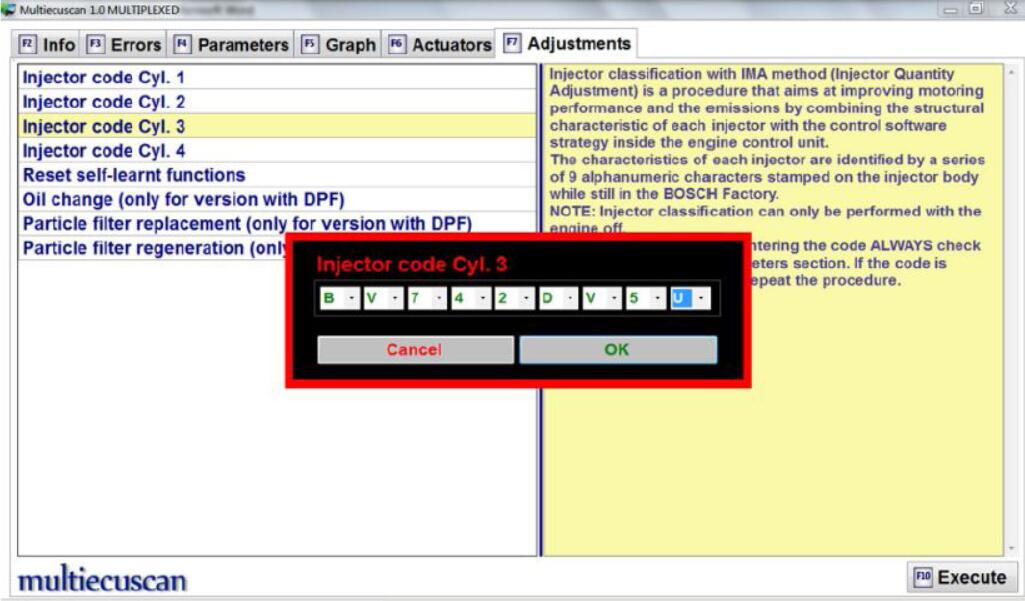 Step 9: Now the system will ask you to confirm that the data you entered is correct.You can press Y to go to next step and write the new code in the engine control module.You can also press N to abort the procedure.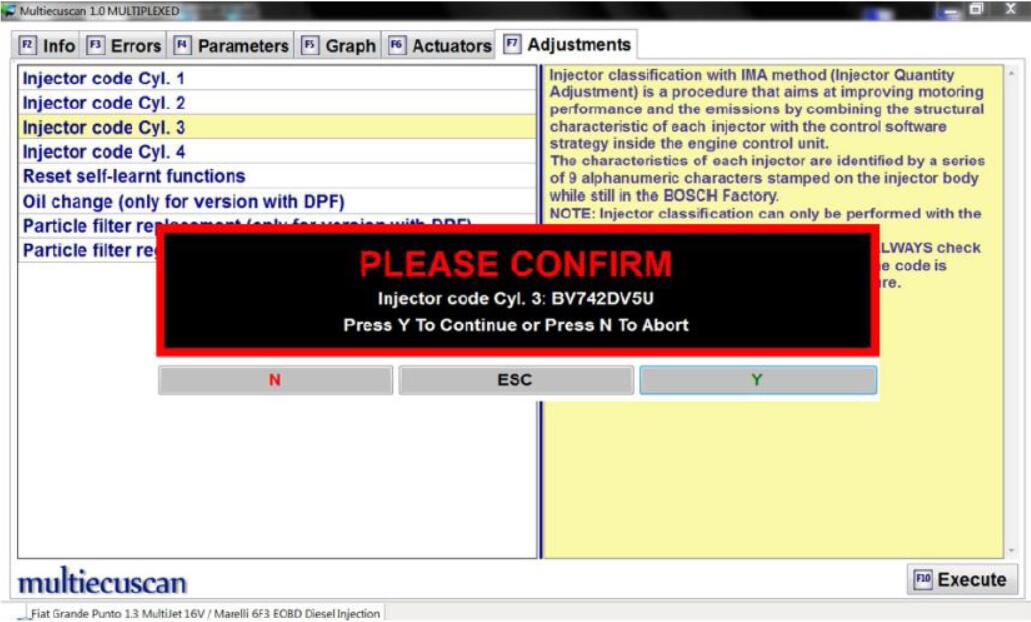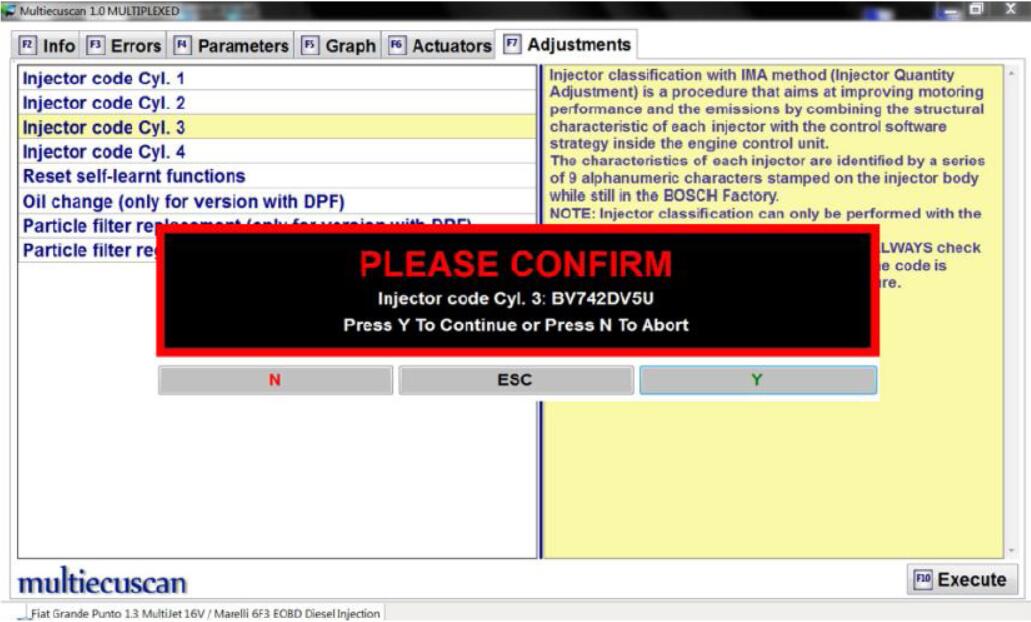 After you press Y the system will start writing the new code to the engine control module.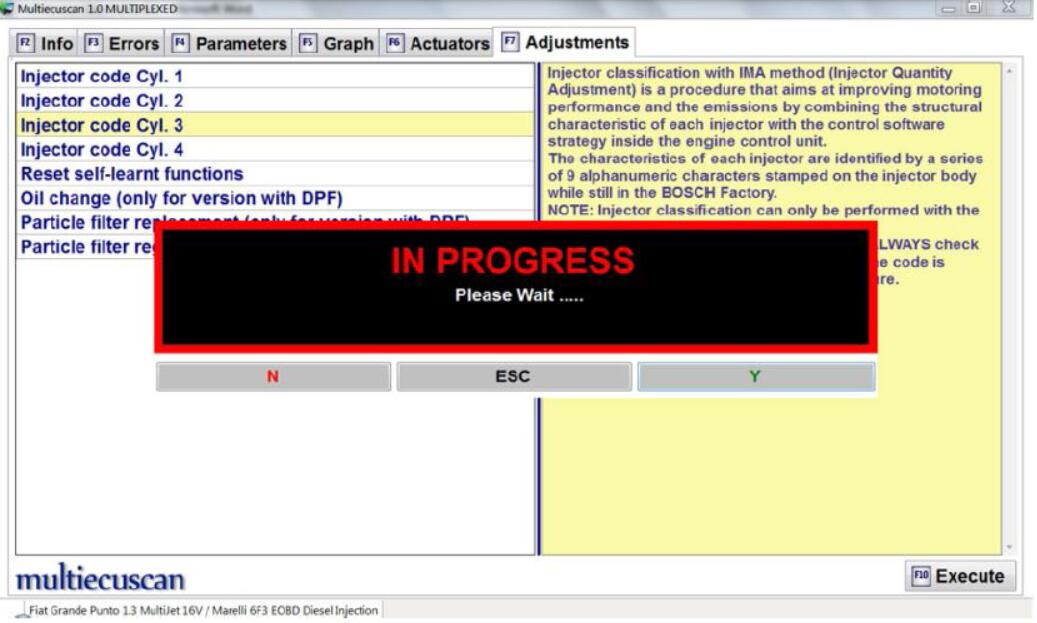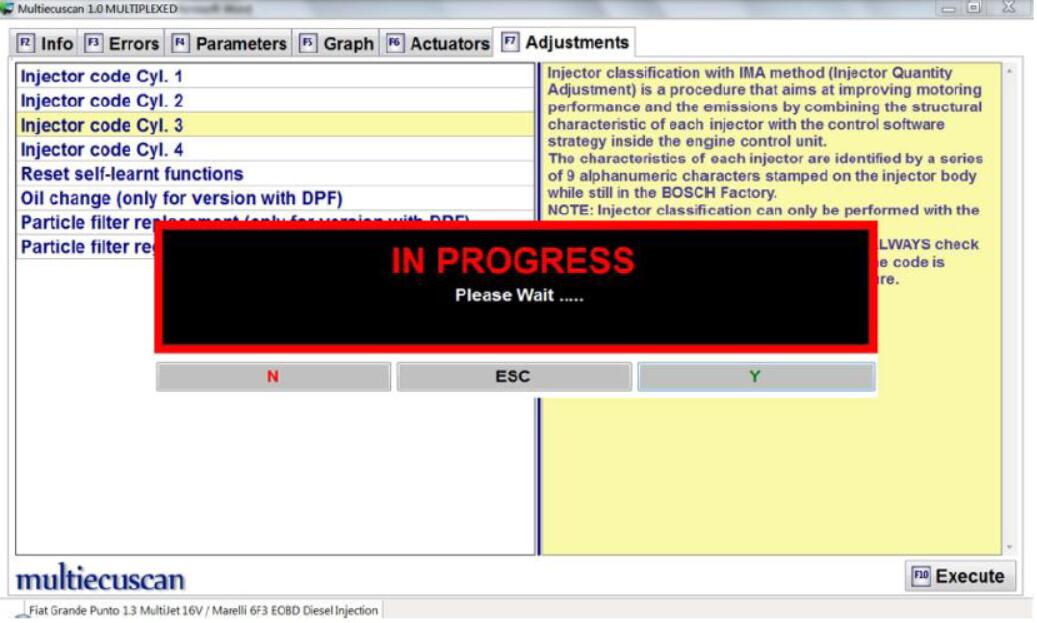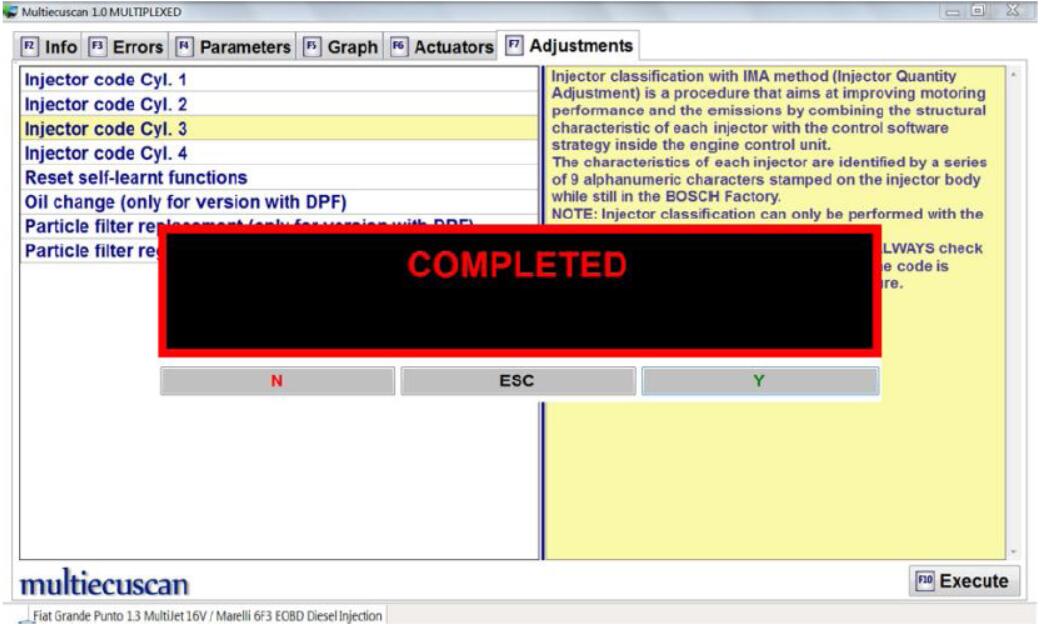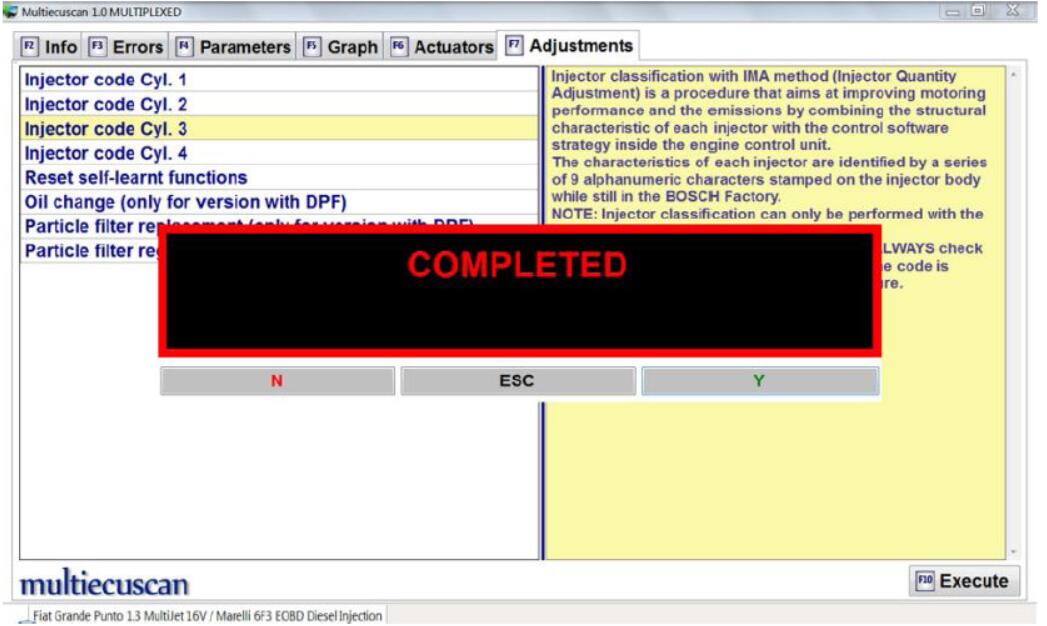 The procedure may fail here if the new code is not correct.
Step 10: Now you can go to parameters and check the value of "Injector code Cyl.3".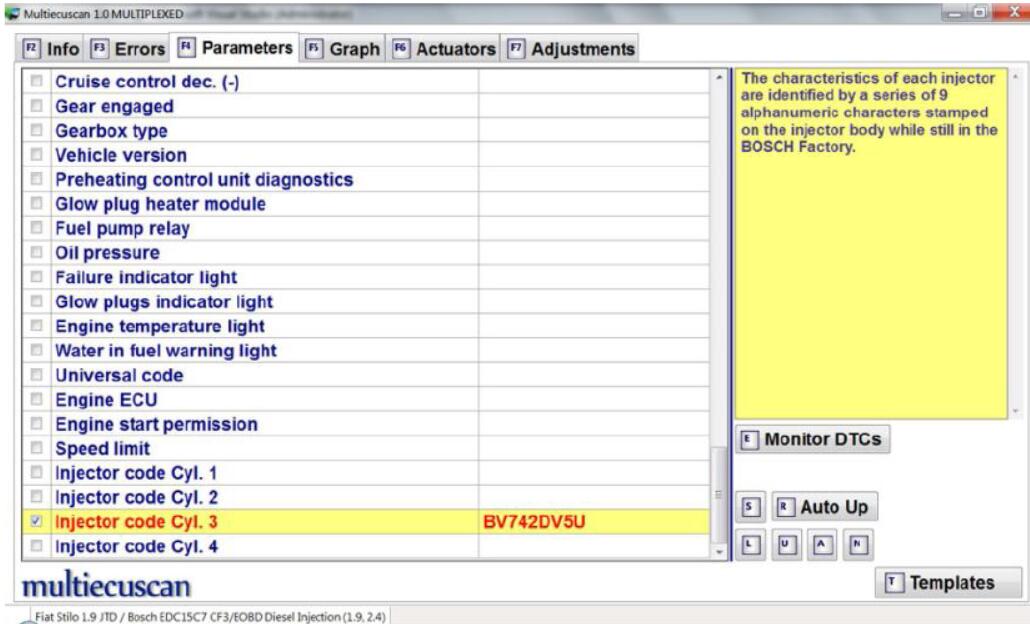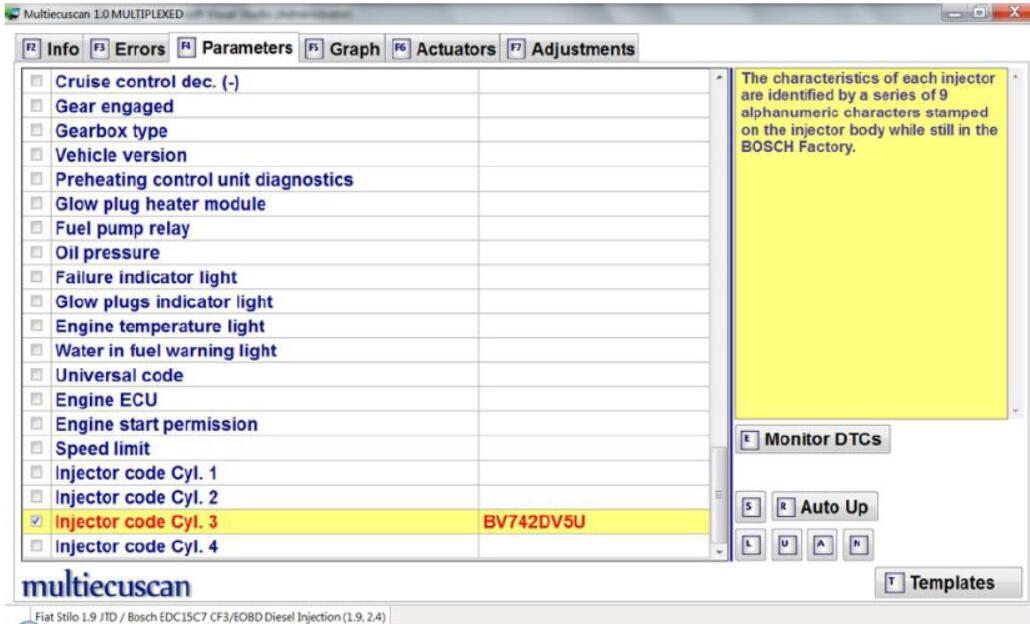 Step 11: Disconnect from engine control module. You can disconnect from the control module and return to Multiecuscan main screen by pressing F11.
(Visited 51 times, 1 visits today)