In this instruction,we will use Multiecuscan to connect to Fiat Stilo and use the PROXI Alignment procedure settings to enable Cruise control light on dashboard.
Preparations:
Multiecuscan V4.5 V4.2 V4.0 V3.8 Free Download
How to Install Crack Multiecuscan Software (Registered)
Procedures:
Step 1: Connect the interface to the computer and to the OBD port of the vehicle.
Step 2: Select make, model, version and control module.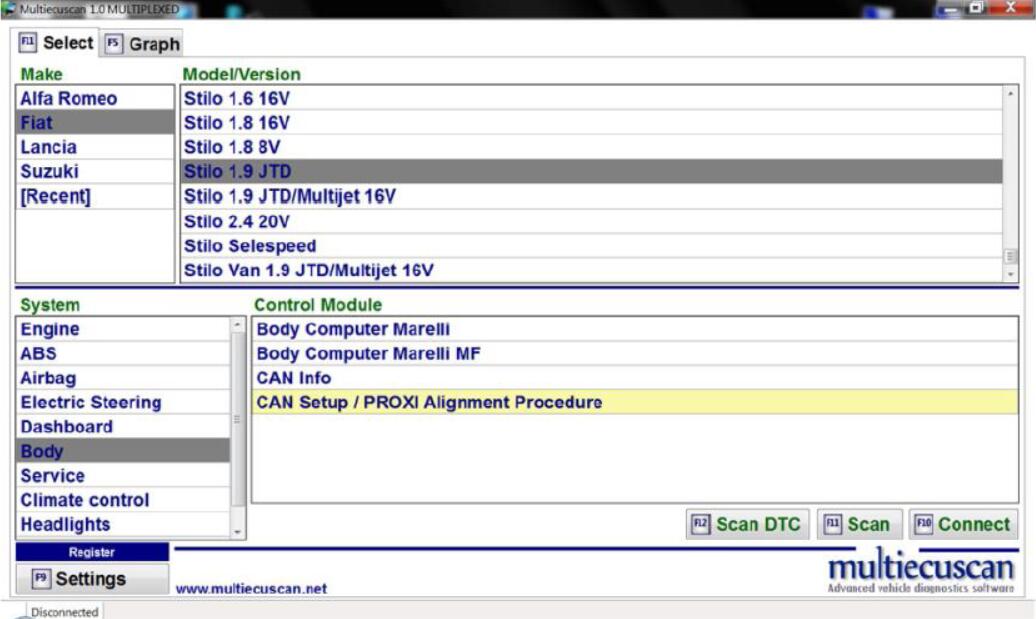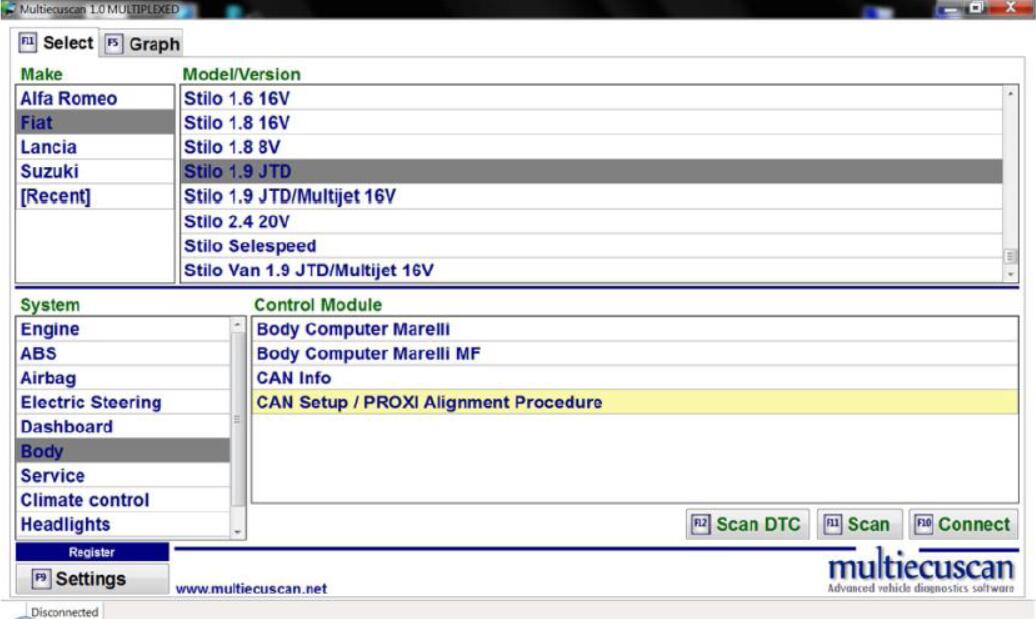 Step 3:Click button "Connect" (or press F10 on your keyboard). Multiecuscan will start connecting to your car.After successful connection Multiecuscan will show the Info screen.In this example the car is configured properly and doesn't need to be aligned. So,the system will warn us that PROXI Alignment is not needed.We can just press Y and continue.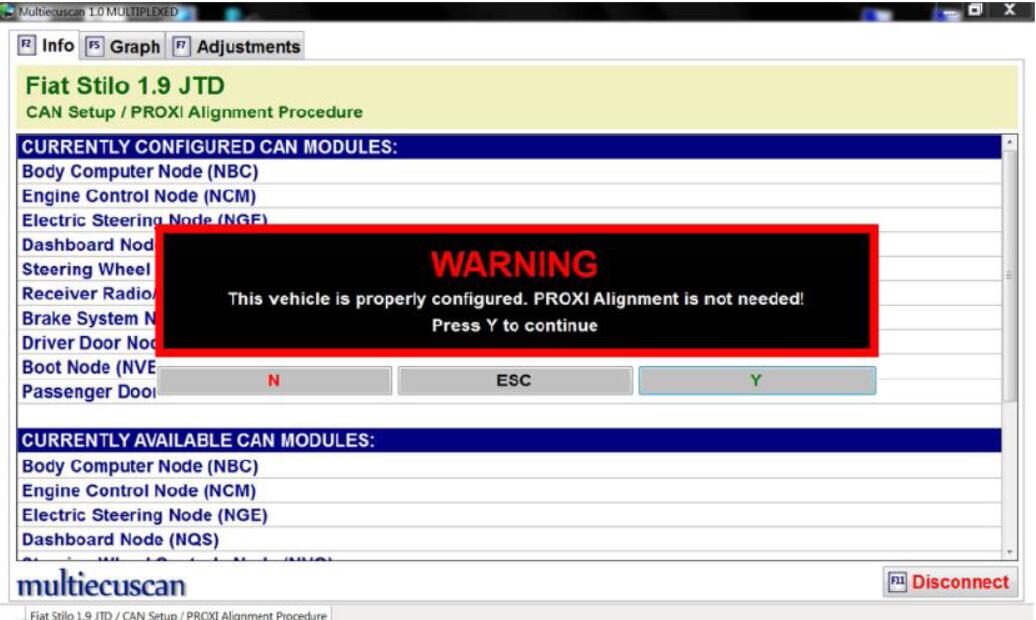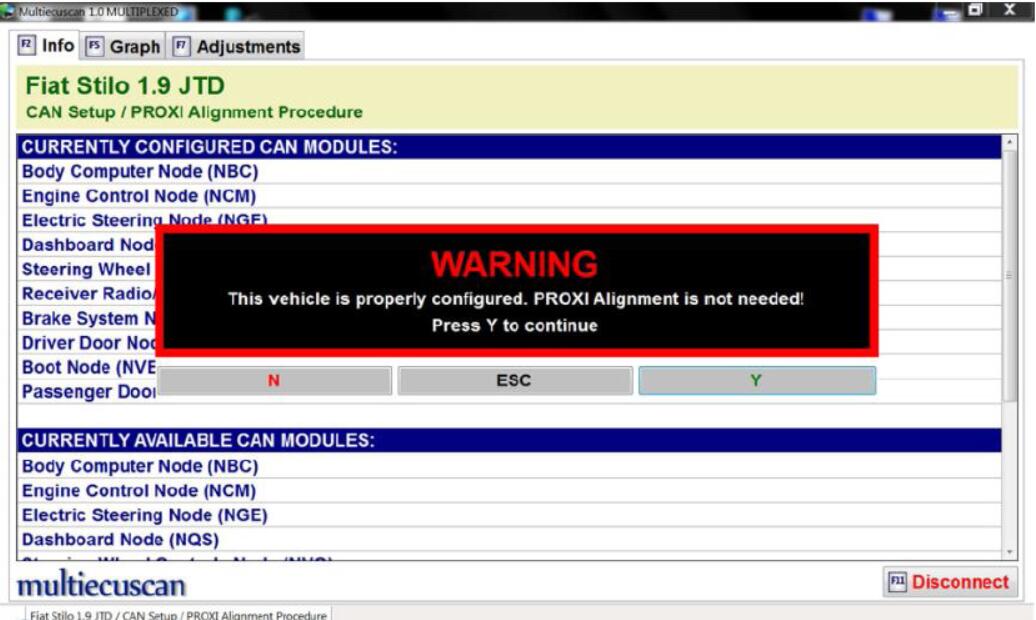 Step 4: Press F7 to go to the Adjustments screen.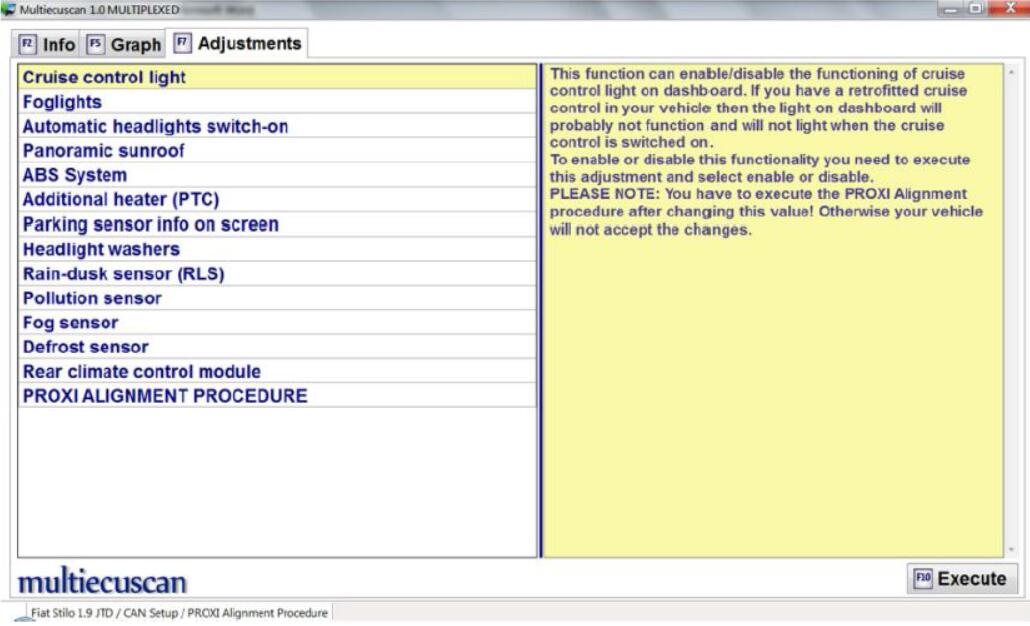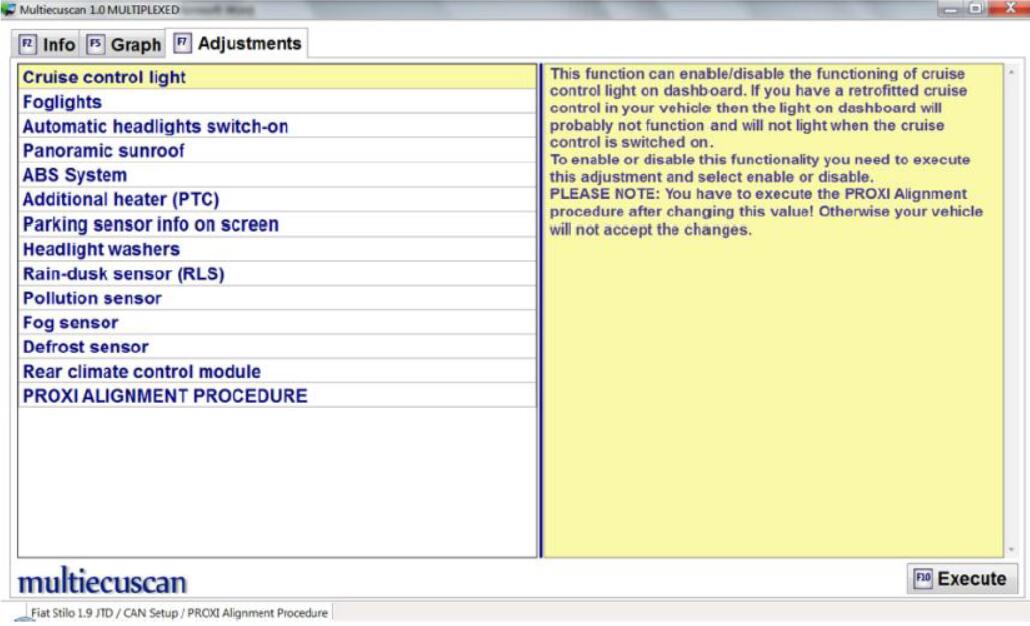 Step 5: Select "Cruise control light" and press F10 to execute this adjustment.The system will show current value of the setting.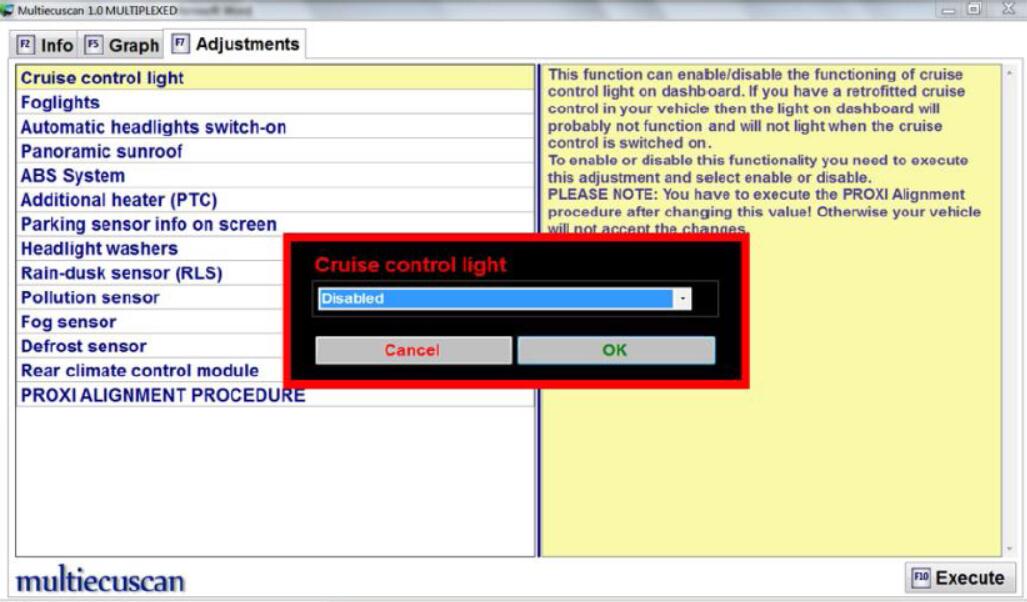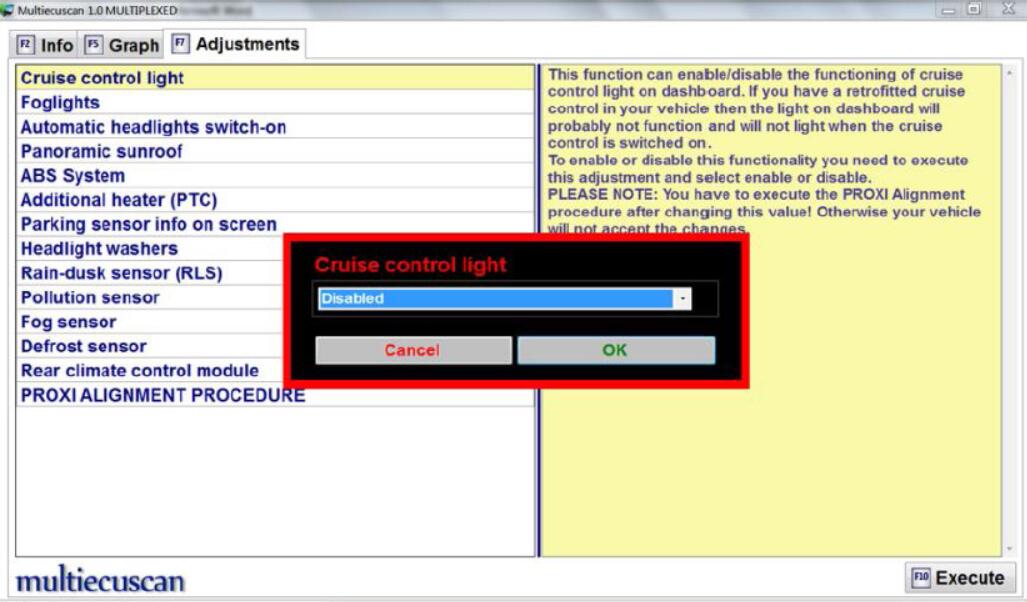 Step 6: Change the value to 'Enabled' and press Enter (or click OK).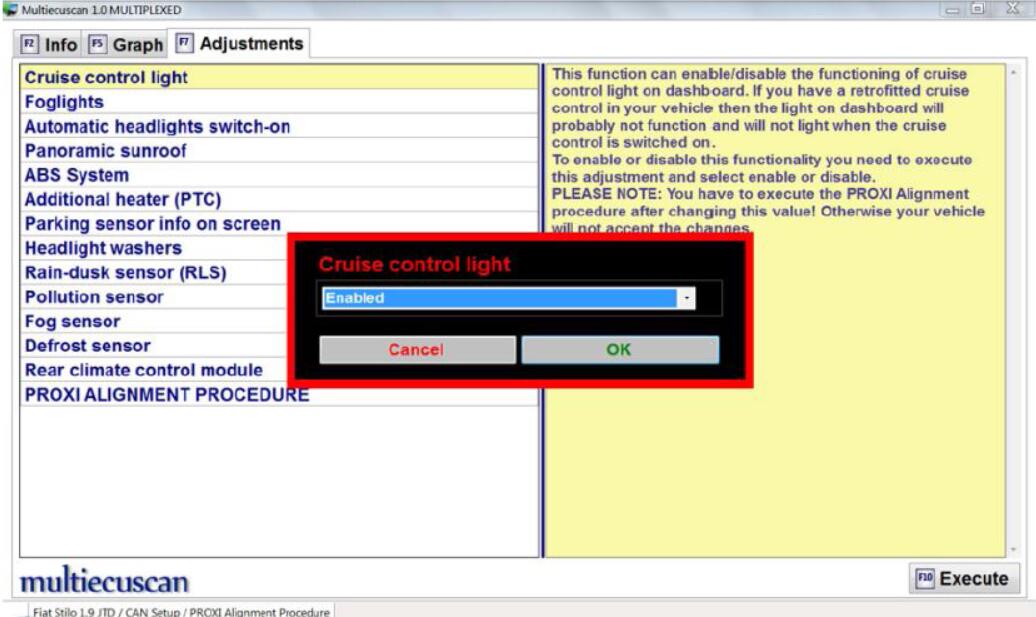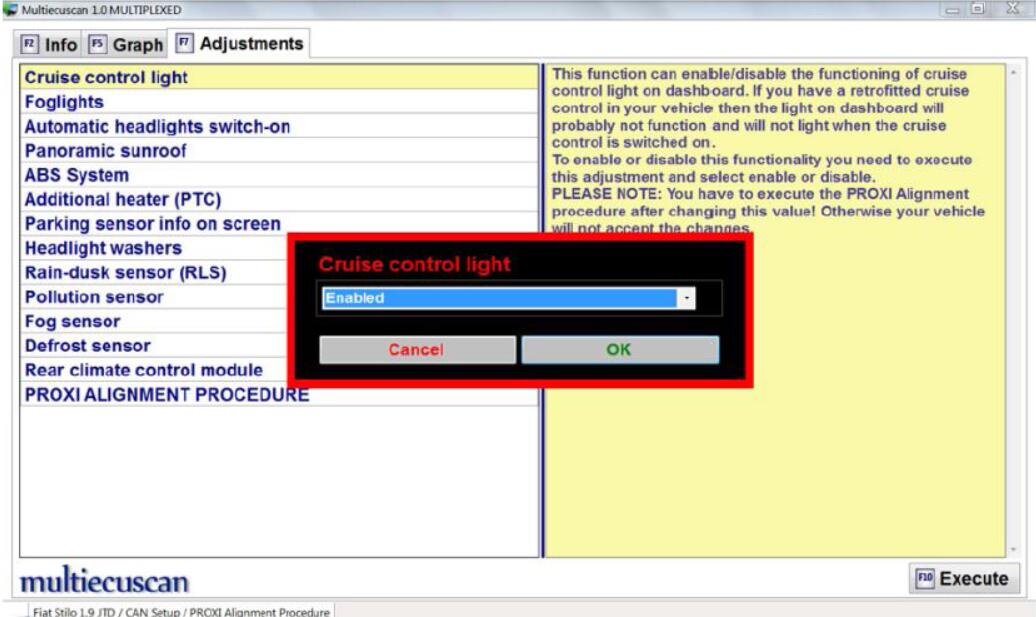 Step 7: The system will confirm that operation is complete.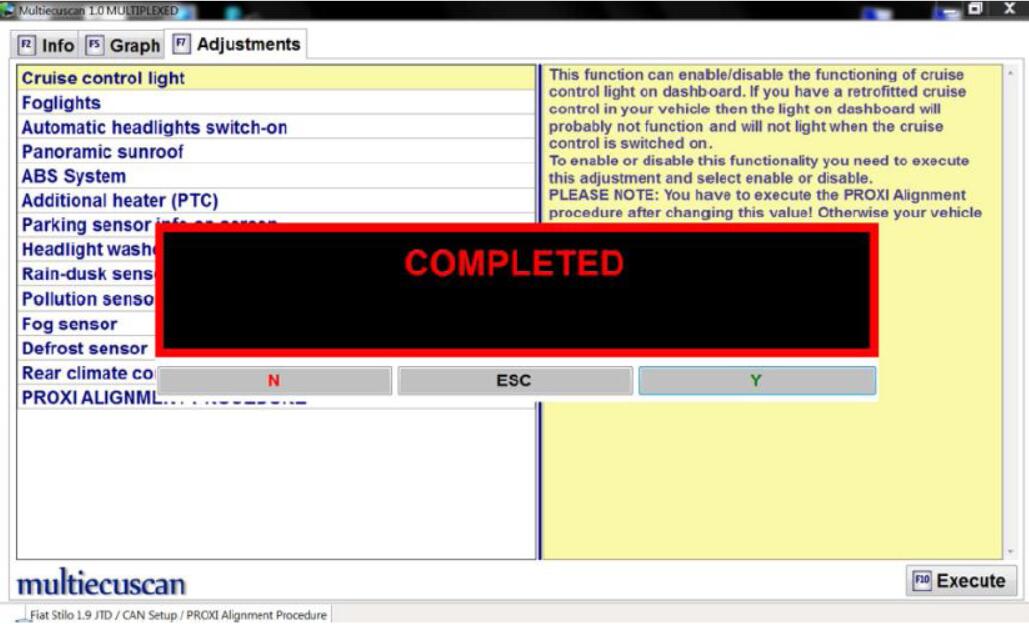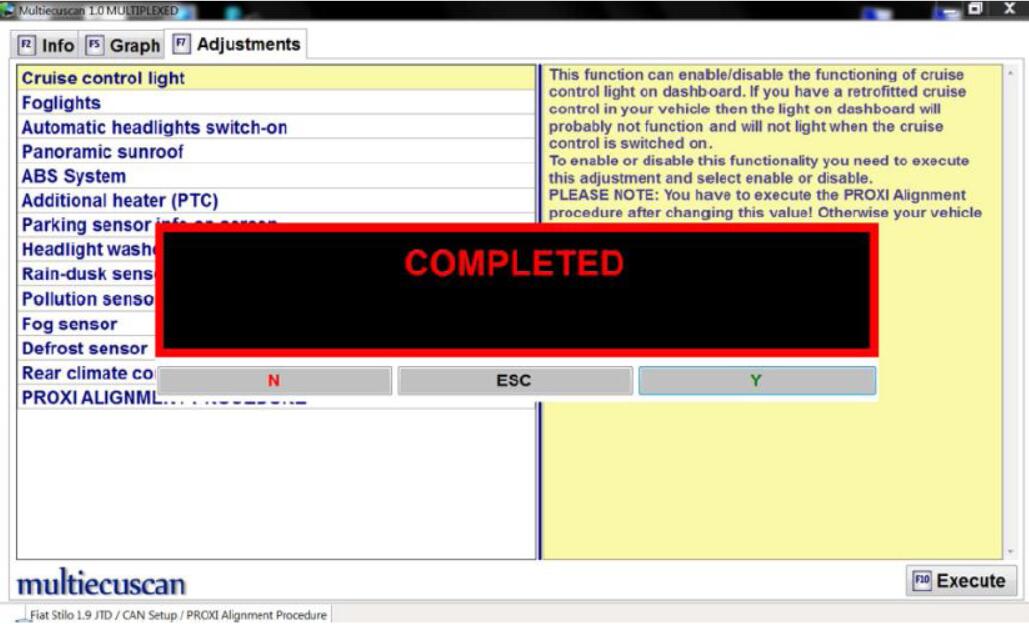 Step 8: Now we have to execute the PROXI Alignment procedure to write the new settings to the car.So, we select "PROXI ALIGNMENT PROCEDURE" and press F10.The system will ask you to confirm that you want to continue.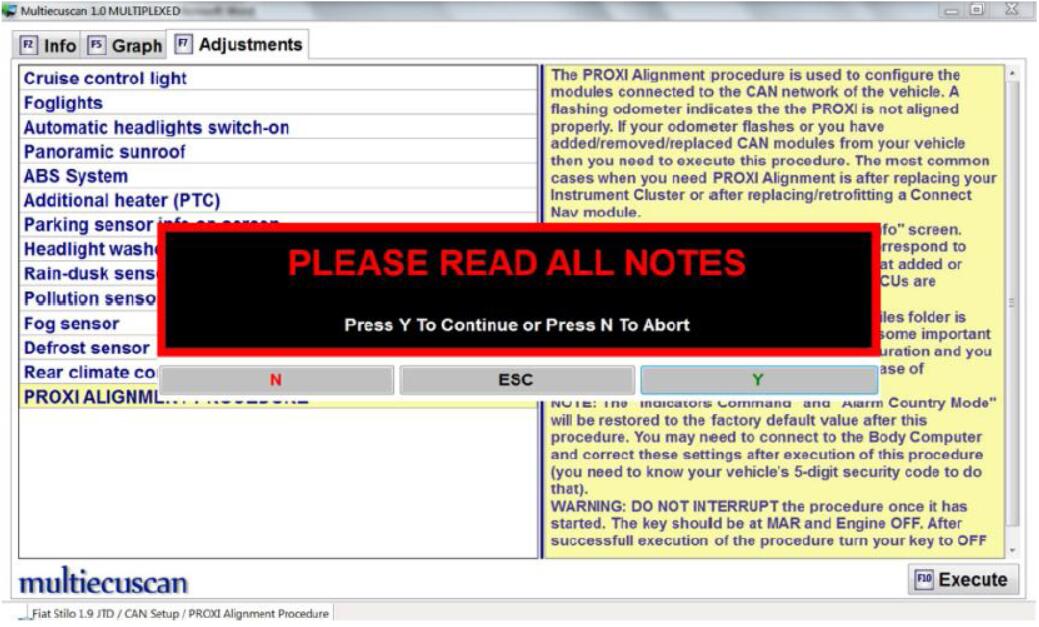 Step 9: After we confirm that we want to continue by pressing Y Multiecuscan will start the procedure.When the process finishes the system will show the status (success or failure).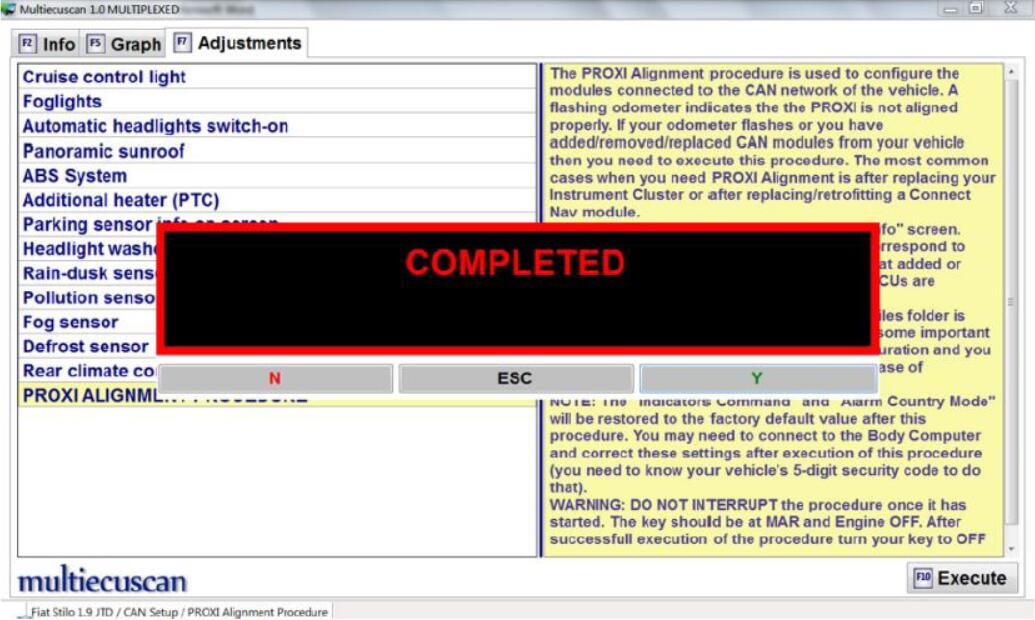 Step 10: After successful execution the system will ask you to turn car's key to OFF position.
That is all. Now the Cruise control light should be enabled and working properly when you switch ON the cruise control.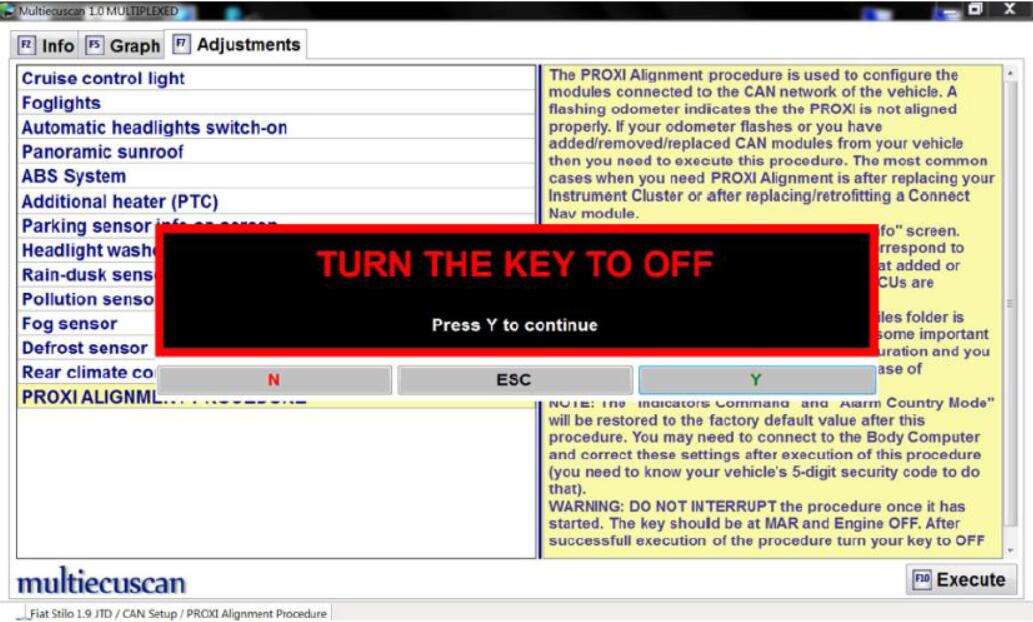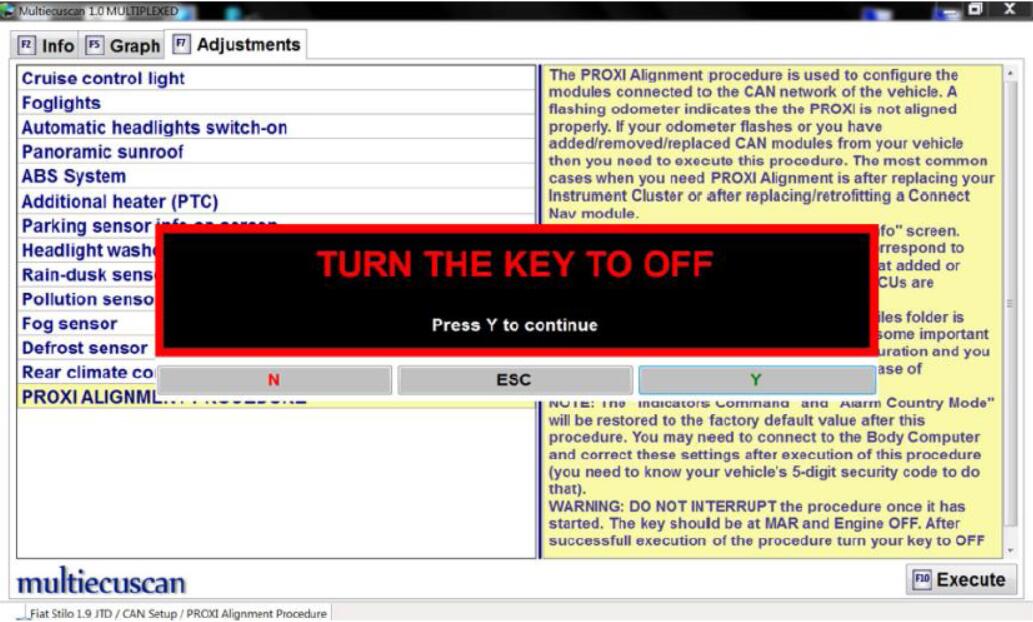 (Visited 146 times, 2 visits today)