Some reader sent email ask for a problem that the odometer miles valve of some Benz models and BMW models can not be corrected.They tried many methods to program the dashboard mileages for some Benz and BMW models,but them aren't changed.So here,i share this guide to solve Benz and BMW models odometer correction failure problem.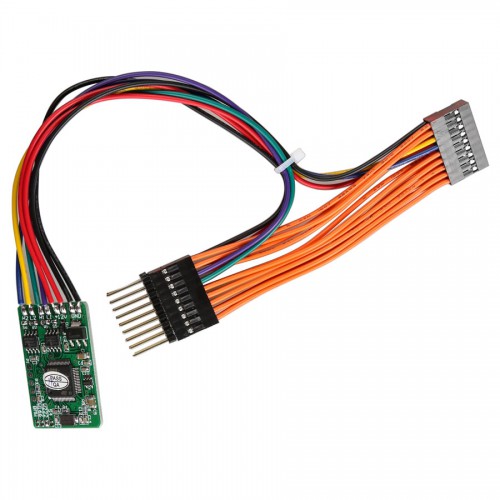 Note:This solution is compatible for below vehicle models:
Mercedes Benz:S(222), S(221), C(205), C(204), V(W447), E(W212), E(W207), A(W176), G(W463), ML(W166), SL(R231), GL(X166), B(W246), CLS(W218), SLK(R172), SLS(W197), CLA(W117), GLK(X204)
BMW:BMW 1 series F2X, 3 series F3X, BMW X5 etc., FEM mileage adjustment; BMW 5 series F10, 7 series F01/02 etc., CAS4 Fxx chassis.( F01, F02, F07, F18, F10, F20, F25, X3 etc., applicable for 9S12 XEP series 5M48H/1N35H).
Tool you need:
Yanhua MB CAN Filter 18 in 1 Benz/BMW Universal Filter ($32.99 UOBD2)
or
YANHUA CAN Filter 18 in 1 Universal Filter For Benz/BMW ($39.99 Amazon)
How to Use Yanhua MB CAN Filter solve Benz/BMW Odometer Correction Failure:
This Mercedes Benz CAN Filter should be plugged to car after odometer adjustment for most chasis models,except for W222/W205/W447.For those 3 chasis models should plug the CAN Filter before odometer.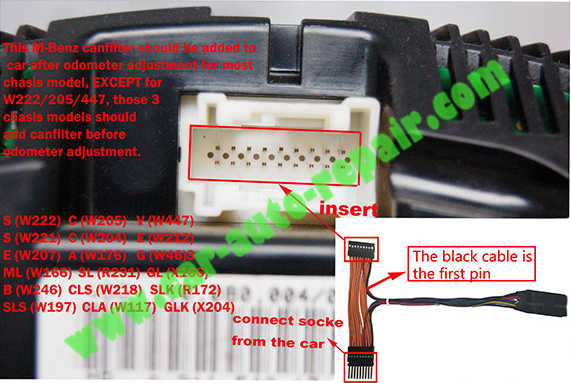 New style: 222/205/217
Old style: 166/212/463/204/207/221/246
CHECK the car model correctly before adjust.
Old style W166 short circuit to GND
New style W222 short circuit to GND
BMW CAS4/CAS4+/FEM,BMW short circuit to GND
Black wire connect to plug 1
Yanhua MB CAN Filter wiring illustration: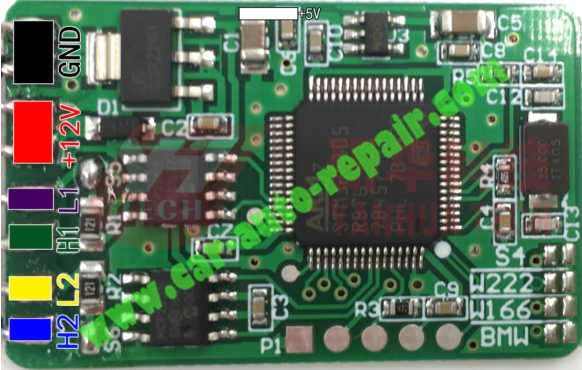 Black  ——— GND                   Red ——— +12V      White  ——— +5V
Purple  ——– L1(CAN_L1)    Green ——— H1(CAN_H1)
Yellow ——— L2(CAN_L2)    Blue ——— H2(CAN_H1)
NOTICE! Please connect the 2 BMW dot together(short circuit) BEFORE connect to car!
BMW 1 series F20 instrument: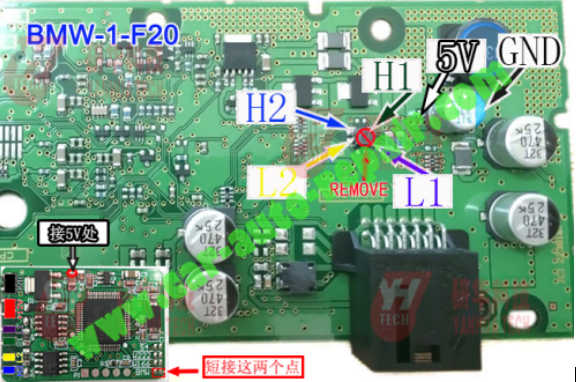 BMW 3 series F30 instrument: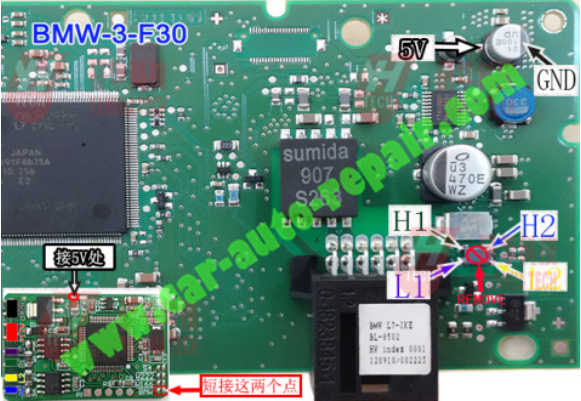 BMW 3 GT series F30 instrument: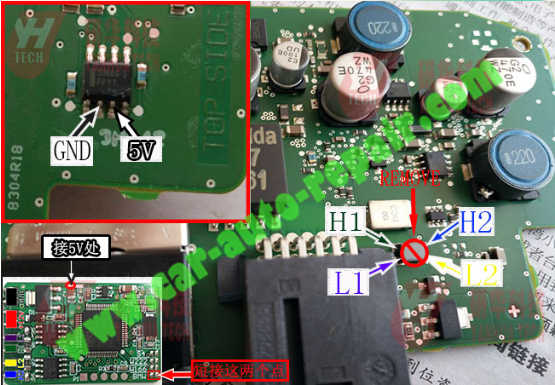 BMW X5 F15 instrument: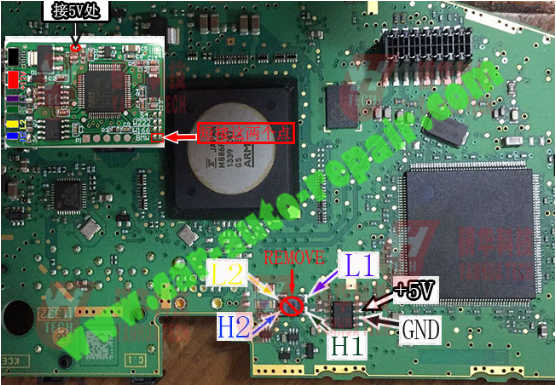 BMW FEM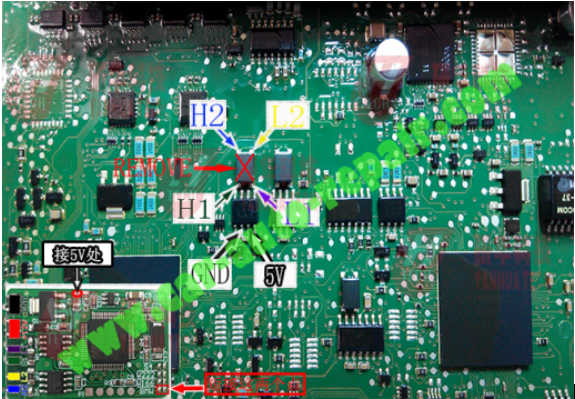 BMW CAS4(1L15Y/5M48H/1N35H)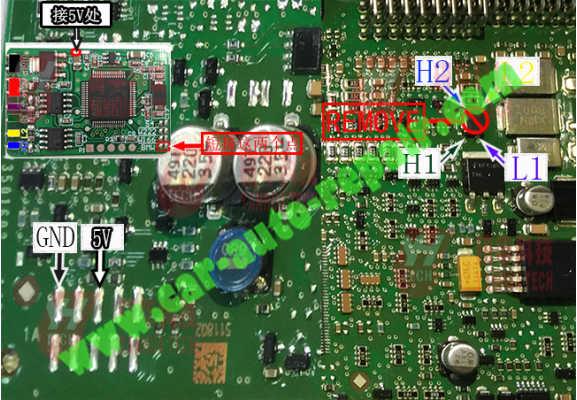 BMW X3 F25 instrument: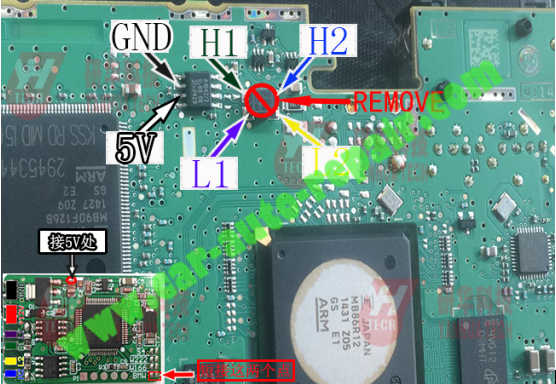 How to Operate?
Plug the one of the connector the dashboard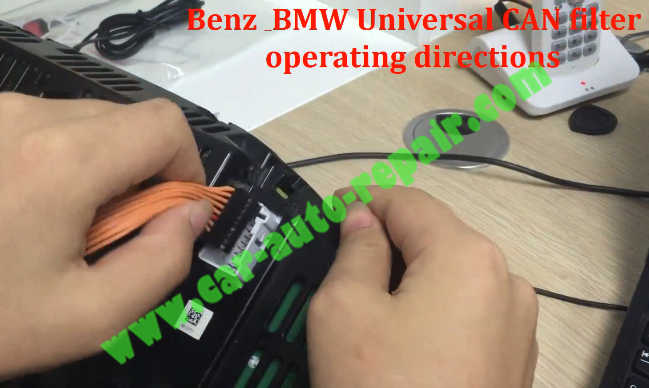 And the other end to the cable connector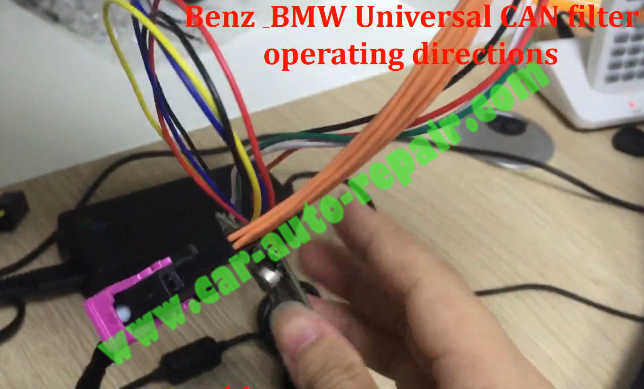 It is very easy!
(Visited 137 times, 1 visits today)