Here car-auto-repair.com show you the procedures of how to install UltraProg programmer software by yourself.
UltraProg Programmer Software Free Download
Supported Operation Systems
UltraProg is tested used on below Operation Systems:
-Windows XP 32 bit
-Windows XP 64 bit
-Windows 7 32 bit
-Windows 7 64 bit
-Windows 8 32 bit
-Windows 8 64 bit
-Windows 10 32 bit
-Windows 10 64 bit
Required drivers or programs before use
-NET Framework 3.5or higher version is required on system.If you don't have, please download and install from Microsoft website.
-FTDI driver is also necessary to connect with interface.
FTDI driver is available at C:\UltraProg\Driver\… folder after installation of UltraProg software. For Windows 7 or newer users the FTDI driver will install automatically. If you have problem with driver installation please visit FTDI website at:
https://www.ftdichip.com/FTDrivers.htm
Required Hardware Items
CPU: We recommend minimum 800MHz CPU
RAM: We recommend 1GB RAM memory
Port:  One piece free USB port is necessary to connect to interface.
System is not working without external power supply. System is not working without external power supply.Power supply is delivered together with basic kit. If you wish to use different power supply, please refer to recommended power supply type at Power Ratings part.
Please note that the interface is not use the USB 5V as power source. Only the GND and USB data lines are connected between your PC and the interface.
Install the software
1.Download the latest version of UltraProg software.
2From 18.4.0.0 no need to uninstall the previousversion, and UltraProg willnot appear in the Windows Installed applications list. It means you don't have to uninstall the outdated version anymore, you can install "over on the top"of previous version. This method will simplify and speed up the newer releases using.
3.Please note, you must have System Administrator privileges in the Windows system, to complete the installation. Maybe you will get message from Windows defender too, like below, please accept it, and choose Run anyway.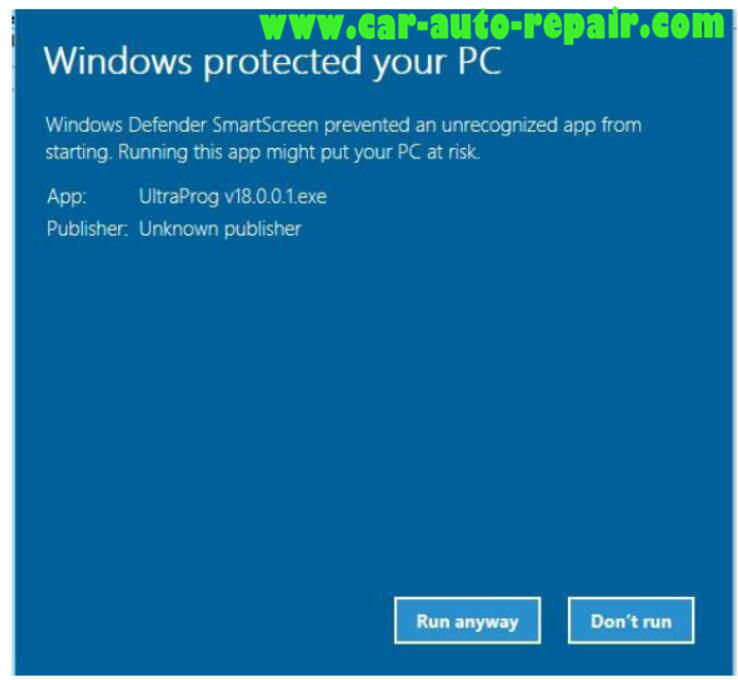 4.Microsoft NET Framework 3.5 or newer version is required to installed on your system, before start to use UltraProg software. If it is not installed, UltraProg installation will refuse by software. Latest Net Framework 4.5redistributable package can download from Microsoft website.NET Framework should install only once on your computer.
5.If NET Framework is installed on your system, please run the downloaded UltraProg file, and follow the steps.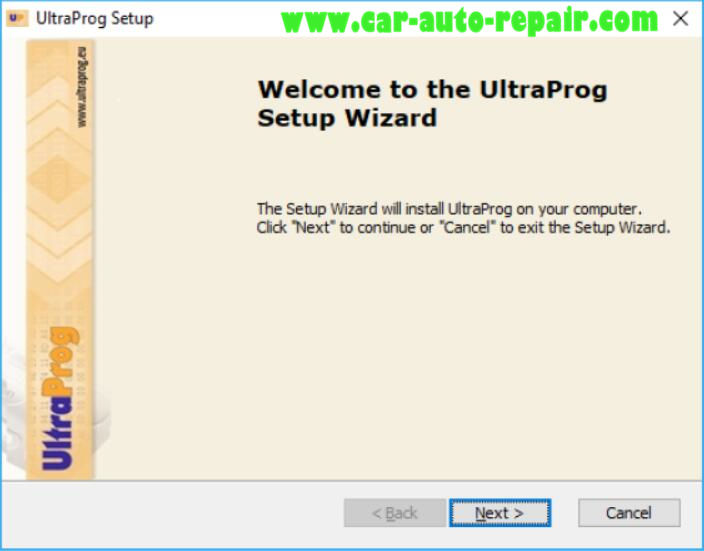 6.Please read and accept the End-User License Agreement(EULA)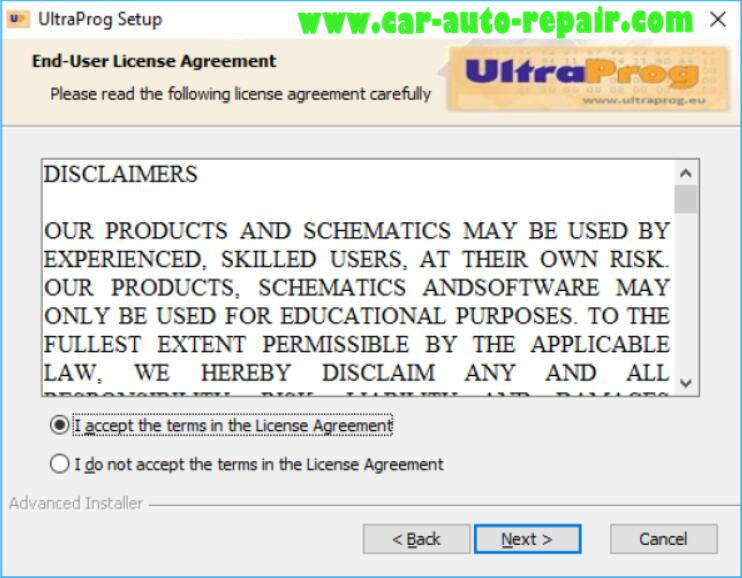 7.Do not change the destination folder, otherwise software will not work.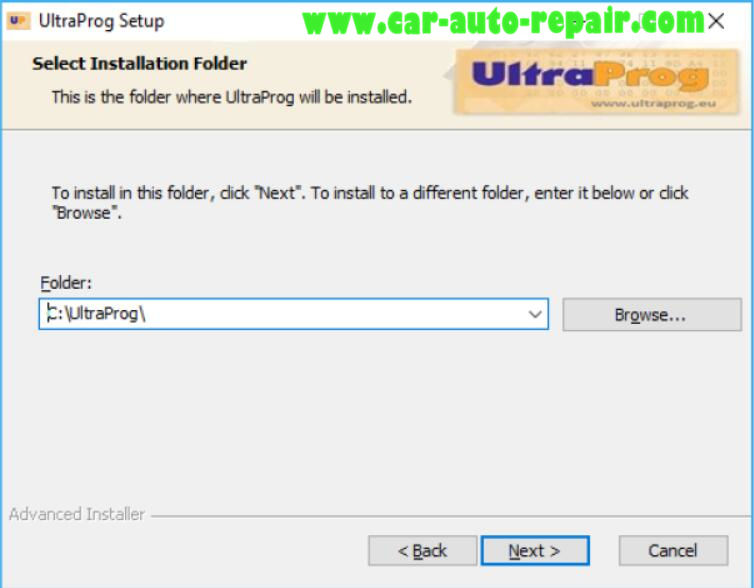 8.Click on install and continue even if Microsoft says, software doesnot have certification.
9.Wait while installer is working.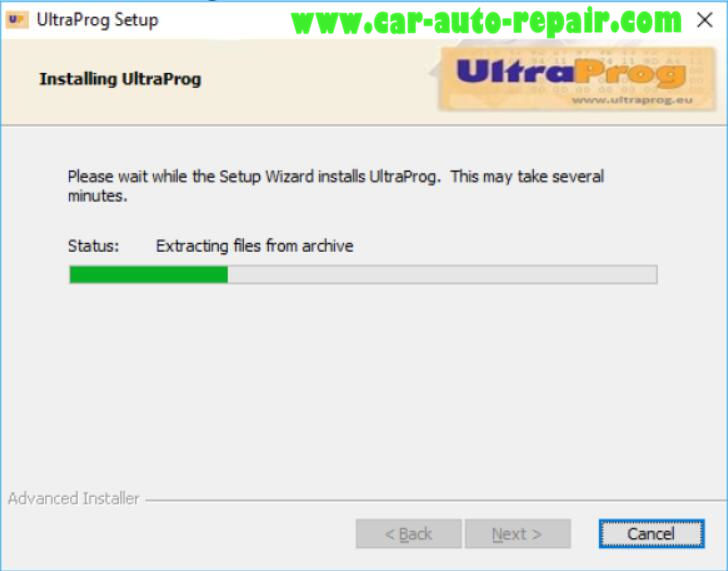 10.Click on finish when installer request it.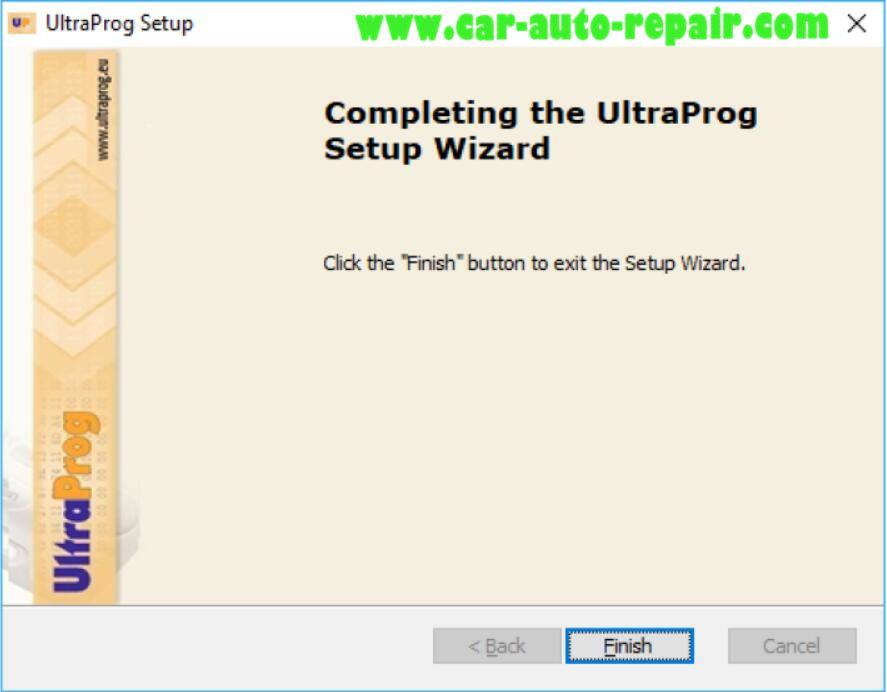 11.When you are ready, UltraProg Icon will be appearingin your start menu and programs too.

12.Click on the Icon to start the using, or see the programs folder to see installeddocumentations, like adapter schematics, links and drivers for UltraProg interface.Please do not delete, change or modify the files under C:\UltraProg\… folder.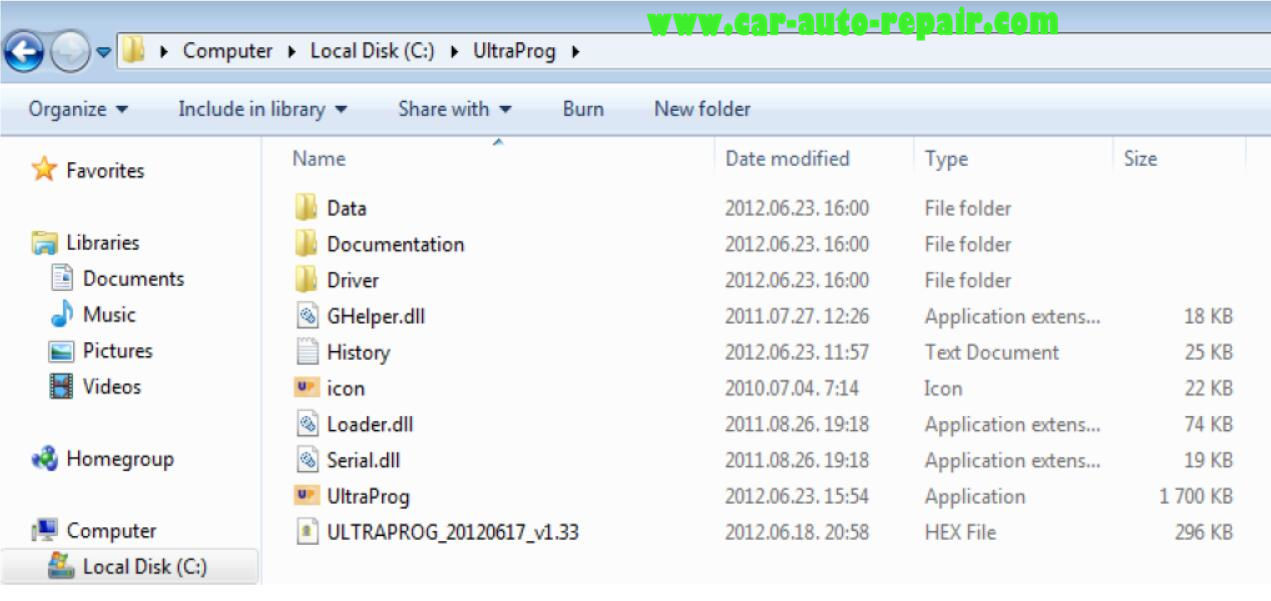 13.Please note, software is 100% off-line, no any internet connection need even for installation, even for daily use. Also, the software is free from viruses, no any port is opening for the internet, anddoes not contains trojan horse, etc.
(Visited 99 times, 1 visits today)