What is Subaru SSM3/SSM4?
SSM is short call of Subaru Select Monitor,SSM3 is dealership OEM tester software. Made by Hitachi Car Engineering Co., Ltd. Windows PC based diagnostic application that uses the proprietary SDI interface hardware. Later versions also support Denso DST-i interface. Can communicate with various car control units using a bunch of different protocols. Subaru Select Monitor 4. Subaru dealership OEM tester software; introduced in 2015, successor of SSM-III.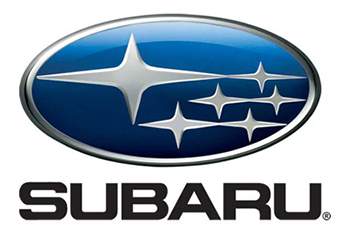 Subaru SSM3 Functions List:
1All System Diagnosis. Selecting this item displays on a single screen the fault detect status of all control system control modules for which SSMΙΙΙ diagnosis is supported, and memorized diagnostic codes.
2Each System Check. Selecting this item makes it possible to select a particular system from among the control systems forwhich SSMΙΙΙ diagnosis is supported, and perform fault diagnosis.
This item can be used to view input/output data of the system control modules that perform fault diagnosis, memorized diagnostic codes, and other data on the PC display. This menu item is also used after repair work is complete to delete diagnostic codes, to configure control module settings, etc.
3Saved Data Display. This item can be used to save various data sampled during fault diagnosis operations, and to load data for viewing after work is complete.
4Immobilizer. This item performs immobilizer registration.
5Reprogram. This item performs reprogramming of the control module.
6Read CF application measurement data. This item performs reading stand alone measurement data saved in a CF card to hard disk of your PC.
7Convert/Save measurement data on driving recorder. Loads data sampled on the driving recorder to the PC from the CF card, and converts and saves that data.
8Oscilloscope. After attaching the optional pulse/analog cartridge to SDI, connect the pulse/analog box to the SDI and using pulse/analog probe to perform analog sampling.
Subaru SSM3/SSM4 Support Systems:
Engine Control System
Transmission Control System
Brake Control System
Entry VIN
Tire pressure monitor
Integ. Unit mode
Occupant Detection System
Impact Sensor
Airbag System
Brake Vacuum Pump System
Keyless Unit Mode
Air Suspension System
Air Condition System
CAN System
Power Streering System
Keyless access system
OBD System
Automatic Light and Wiper system
Subaru SSM3/SSM4 Support Languages:
English, German, Spanish, French, Italian
Subaru SSM3/SSM4 Free Download:
SUBARU2017.10 .iso
https://mega.nz/#!gdMliJwT!3VfuE3Kgb7fEgJYFihHESQNSA6pnmhjxxG7EObaMkb0
Free download Subaru Select Monitor software SSM3 + SSM4 US 07-2017
https://mega.nz/#!R4AEDLyJ!QFVbdikCN0byK1Rc5_1Gy8hGubpbBLp0toNqANaHp18
Subaru SSM3/SSM4 Hareware:(work 100%)
http://www.uobdii.com/wholesale/vxdiag-subaru-ssm-iii-multi-diagnostic-tool-wifi-version.html
Free Download Subaru Select Monitor III v1.45.59.9 [05.2015] Multilanguage
NITROFLARE.COM – INTERCHANGEABLE LINKS (500 MB)
http://www.nitroflare.com/view/AE69F654109783E/Subaru.Select.Monitor.III.v1.45.59.9.part1.rar
http://www.nitroflare.com/view/D38A6606B4C3937/Subaru.Select.Monitor.III.v1.45.59.9.part2.rar
Subaru SSM3/SSM4 Requirements:
– O.S.: Windows XP; Windows Vista; Windows 7; Windows 8
– CPU: Pentium/Athlon 1.8 GHz or higher
– RAM: 256 MB of system memory
– Hard Drive: 5 GB of available space
– DVD-ROM