07.2019 ETKA 8.1 Download
This is a 100% work solution for ETKA 8.1.You need to pay for it about $22.99(click buy button at end of this page to get this service),our tech team will install ETKA8.1 for you by remote assistant.After payment,you will get dowload link automatically on the website,and after download completing,please sent your PC operaion system informaiton to me by email (davejackpo1985@gmail.com).And please install remote assistant software in the donwload file folder.
Preparation for Installation:
1.Exit antivirus software of your PC
2.Install the remote assistant software in the download file folder
3.Make sure you have stable internet speed.(Recommend connect internet with ethernet cable,not with wireless)
4.Disable secure boot for your PC (If you don't know,please google the guide)
5.Sent me your Whatsapp account to my email for software remote installation appointment.(+global roaming)
Note:This price is for one PC installation,if you need to install 07.2019 ETKA on two PC,you need pay double.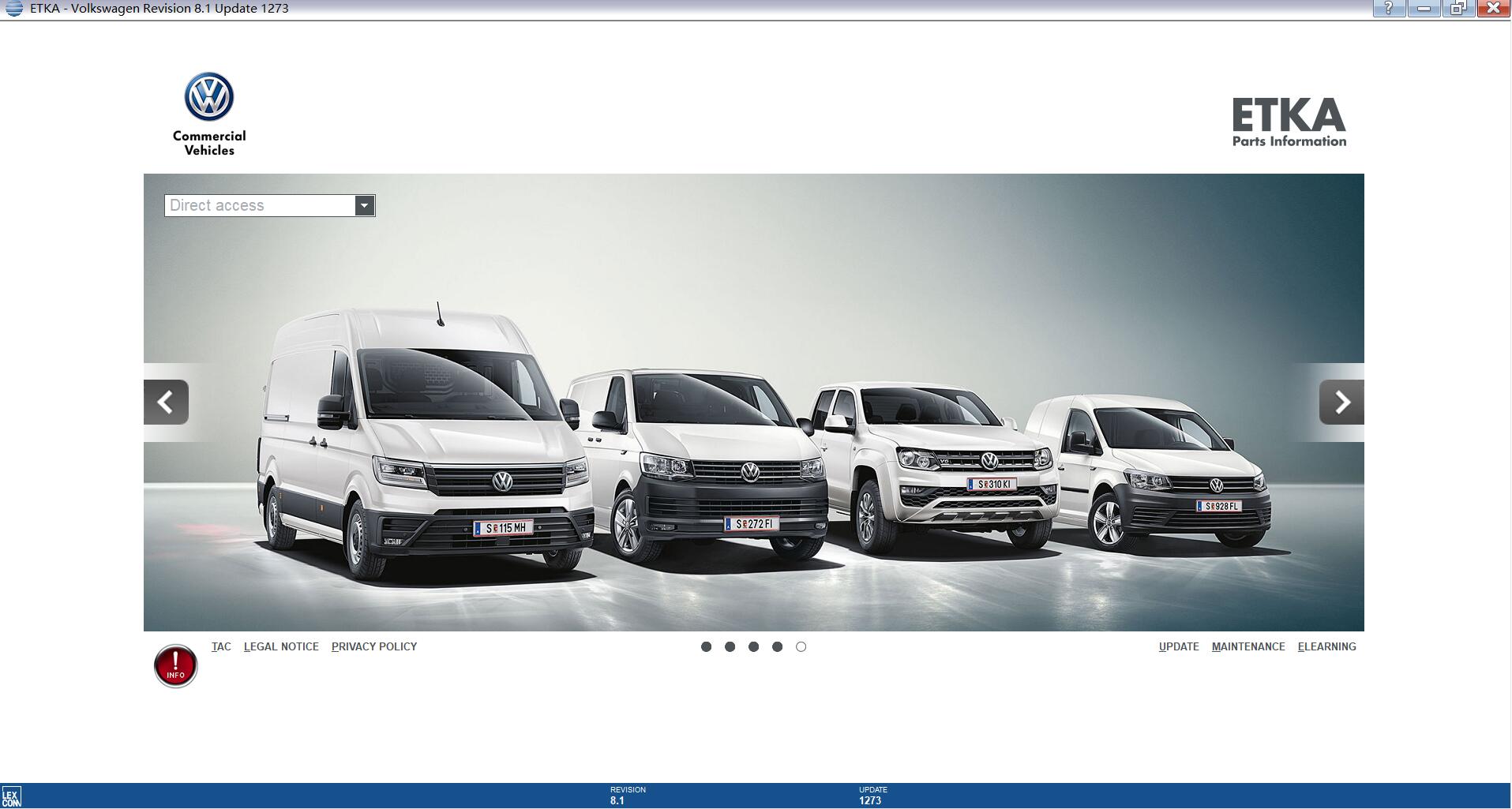 06.2019 ETKA 8.1 Features:
Support Operation Systems:
Win XP,Win 7 32 bit,Win 7 64 bit and Win10 work fine.
Win 8 installation need luck,can not promise it can work 100% on Win8 and Win 8.1
Support Update online.
Without price list
Can not support VIN search
Language: English, Hungarian, Dutch, Danish, Spanish, Italian, Chinese,German, Dutch, Norwegian, Polish, Russian, Turkish, French, Czech, Swedish, Japanese