This post show a test on how to use Delphi DS150E to check VW Polo 2005 ECU read time data.
What you need?
Autocom DELPHI DS150E Cars & Trucks Software Free Download
Guide:How to Install Delphi DS150E 2015.R3 Software
Procedures:
Connect Delphi DS150E hardware to vehicle,then run Delphi DS150E software.
Select "Volkswagen"–>"Polo IV [05-09]"–>"2005(VIN 10=5)"
Type of system "Petrol"–>Engine code "BMD"–>System "Simos 3PG"
Then click the OBD button at lower right corner
Click "Real-time data" button at left menu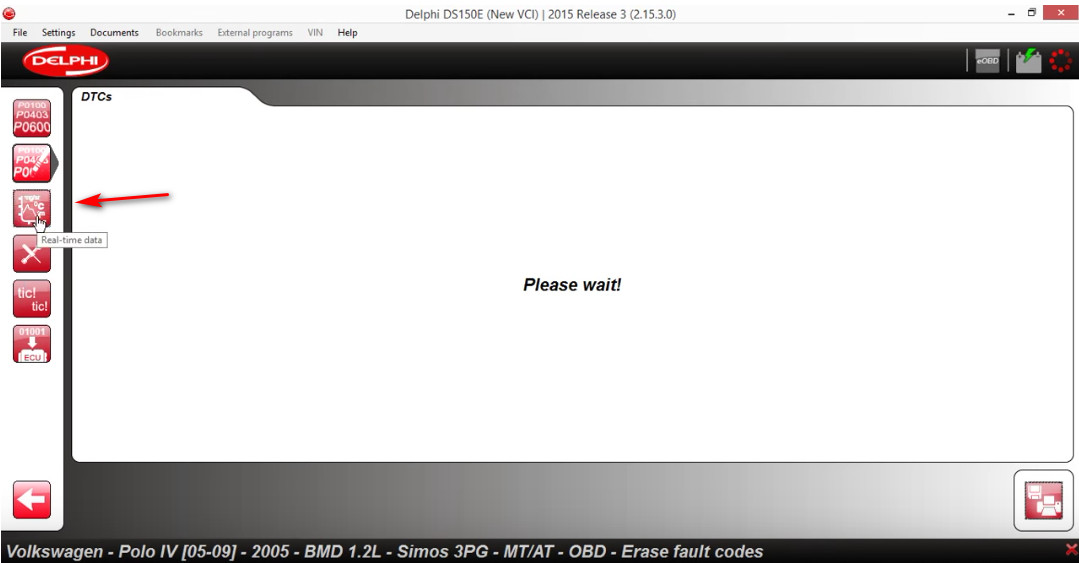 Now you can see the real time data:engine speed,coolant temperature,Lambda regulation upstream catalytic converter.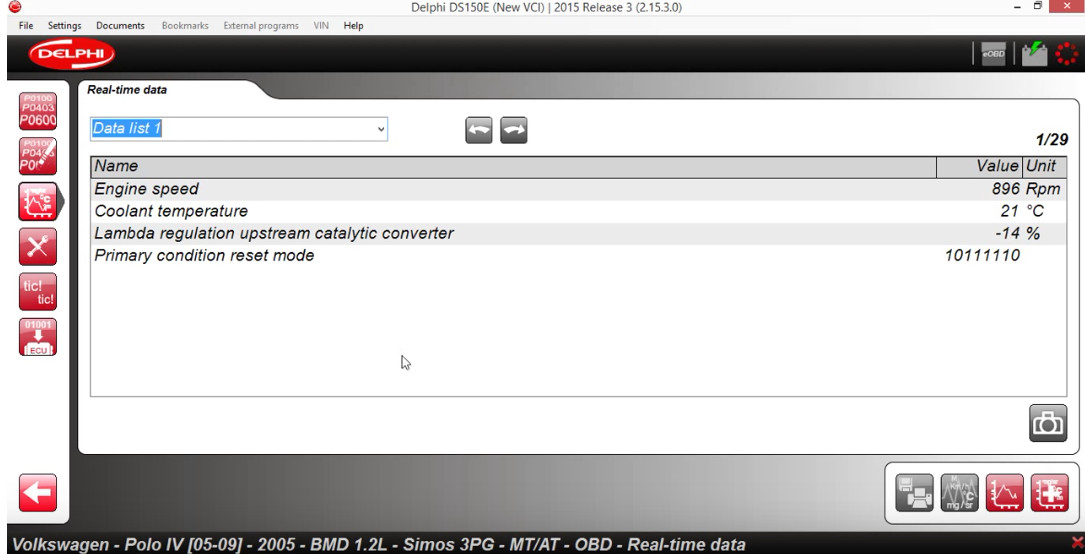 You can click "Next" button to get more real time data
Engine load,Injector time,Inlet manifold pressure
Inlet manifold pressure
Throttle angle
Firing angle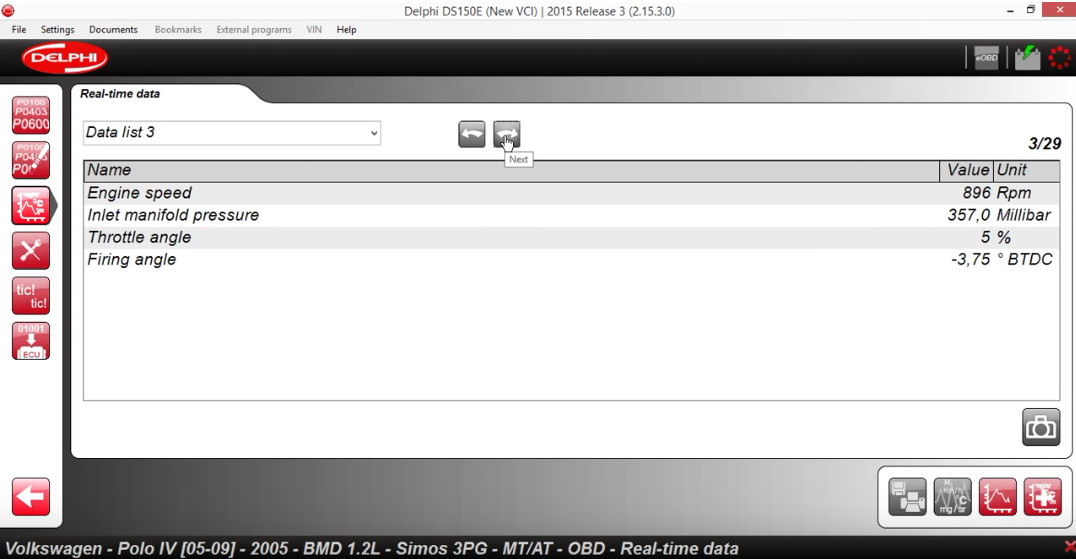 Engine speed,Engine load
Number of crankshaft teeth registered when camshaft sensor changed from – to +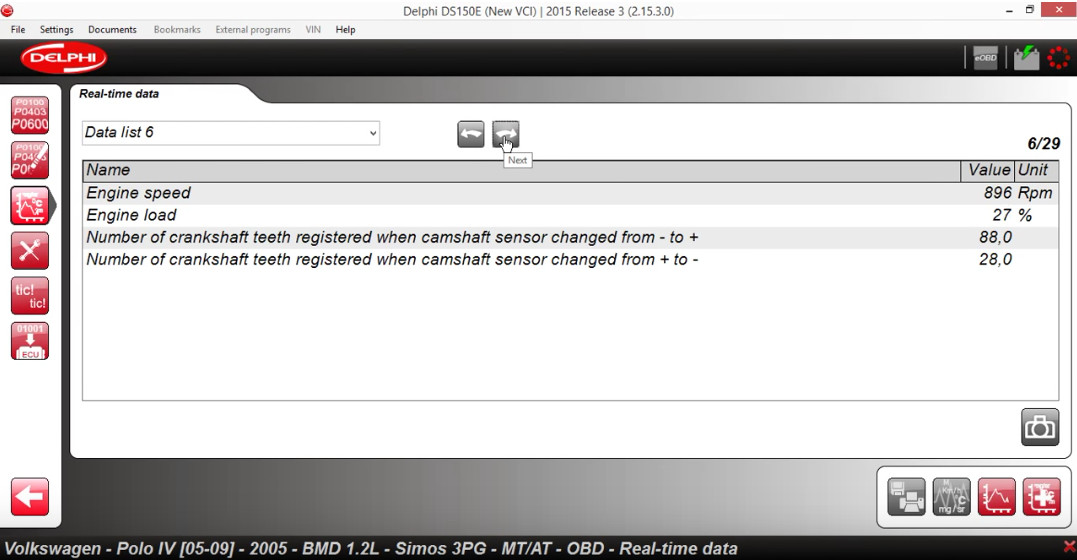 Total number of misfire
Misfire status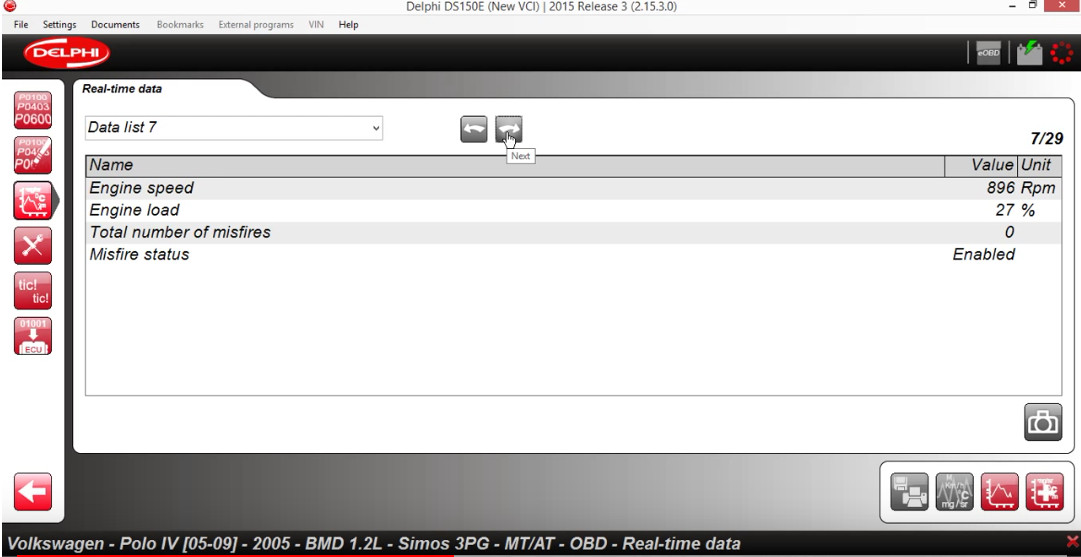 Knock control cylinders real time data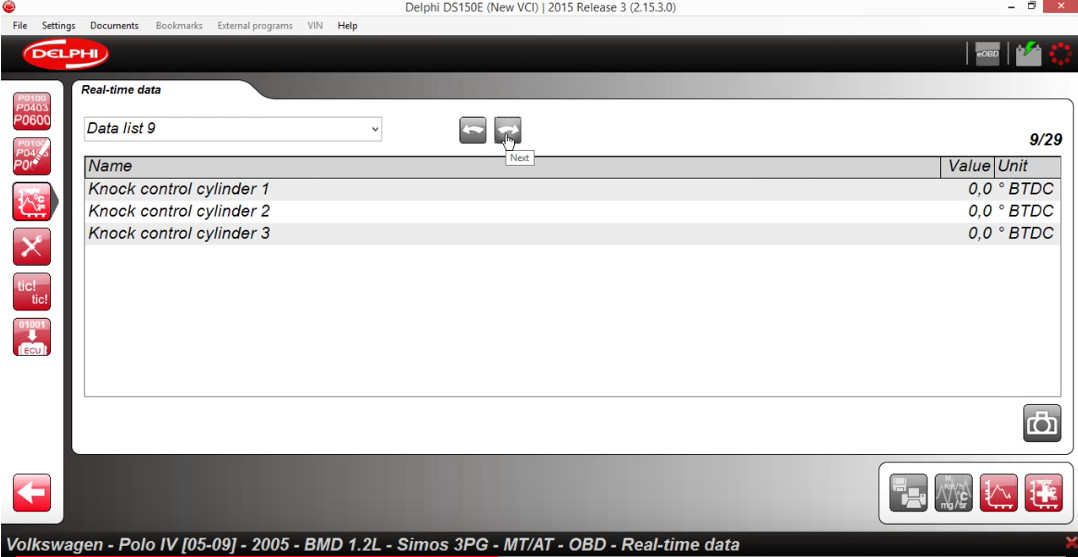 Lambda regulation
Lambda probe before catalytic converter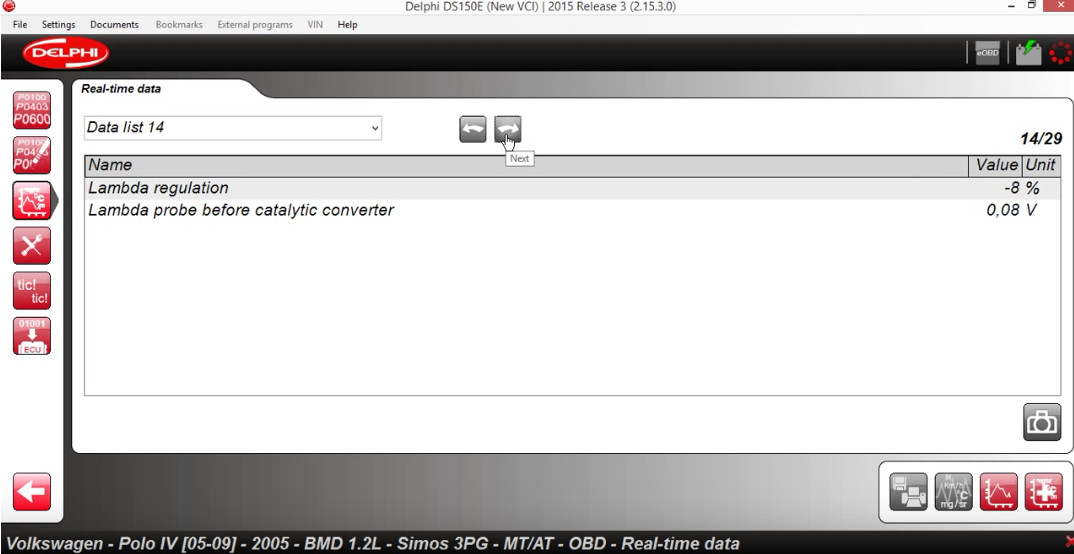 Carbon filter solenoid value,degree of opening
Lambda correction factor with tank ventilation active
Adaption tank ventilation
Diagnosis status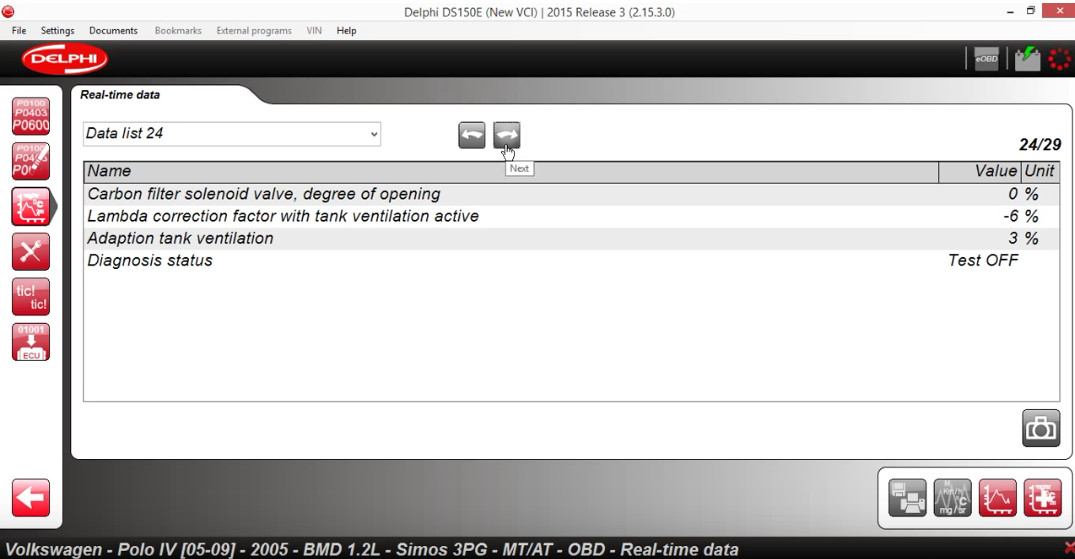 And you click next button to get more real-time data.
…