Many car allow you to custom instrument language according to your personal need,here I want to share the guide on how to use Delphi DS150E to change instrument language for Audi A3 2009.
Note:Before you perform operations,please make sure your vehicle support instrument changing function.
Preparations:
Guide:How to Install Delphi DS150E Software
Autocom DELPHI DS150E Cars & Trucks Software Free Download
Procedures:
Connect CDP hardware to vehicle by OBD port,run Delphi DS150E software
Select vehicle information as below:
Vehicle brand:Audi,Model:A3[03-13],Year model:2009(VIN 10=9)
Type of system:Instrument,System:Instrument,Name:Diagnose
Then click "OBD" button to continue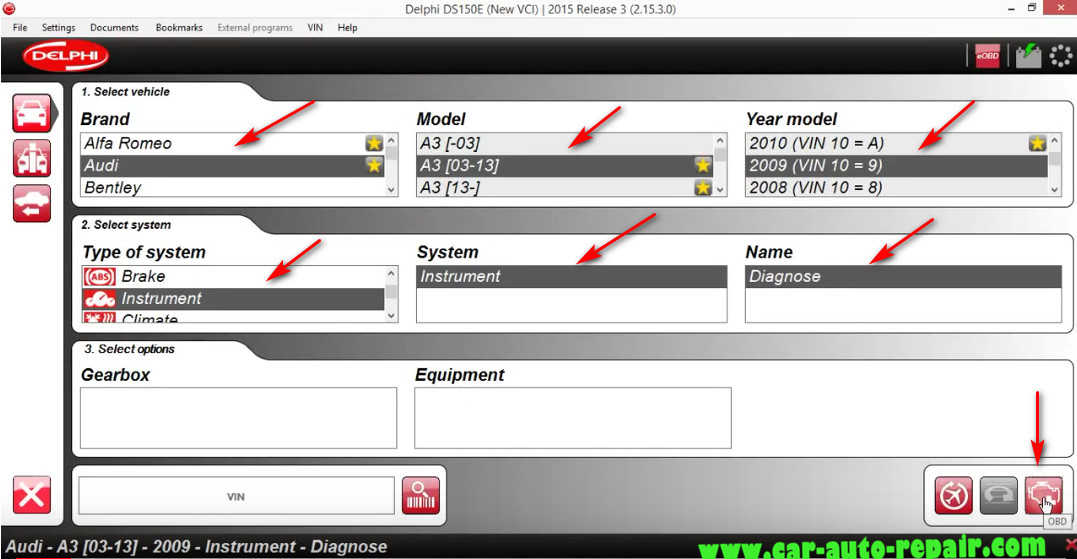 Click "OK" to continue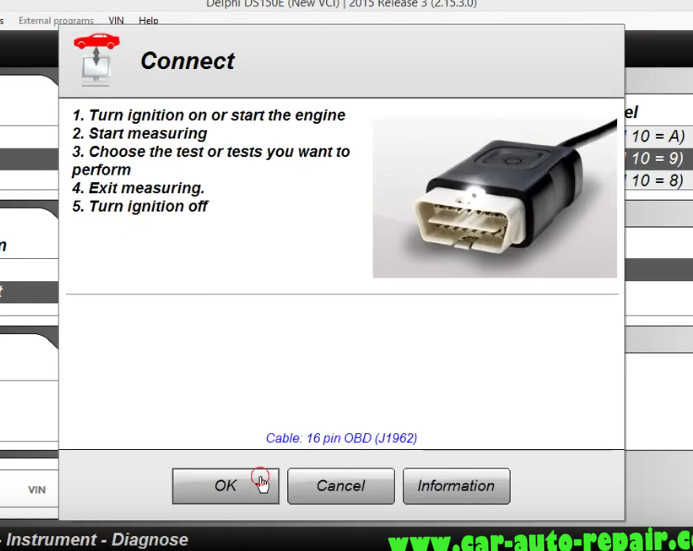 Then select "Adjust" at left menu,and choose the test you want to perform "Language Change"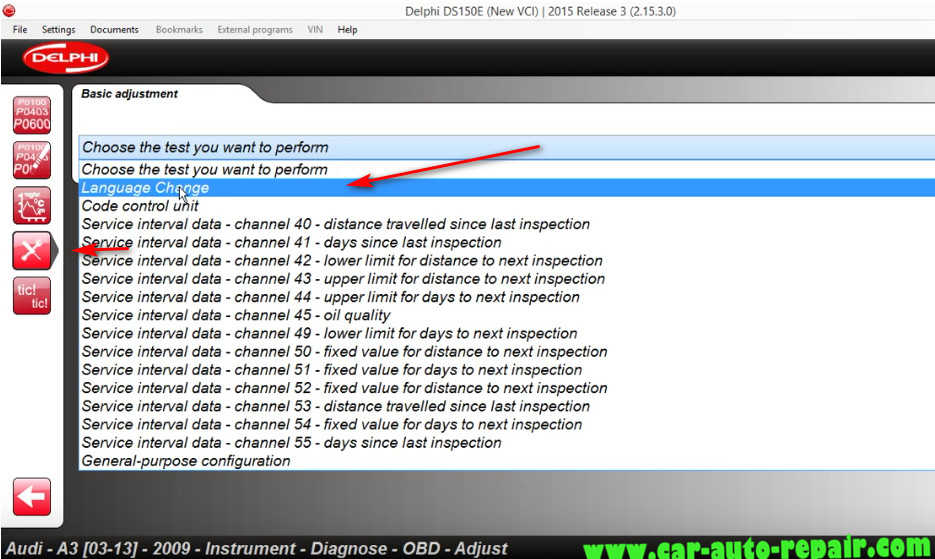 Note:This function is used to change language in the instrument
The language can only be adapted on instrument that supports the function
Test condition:
Ignition on,engine off
Battery voltage above off
Click "OK" to continue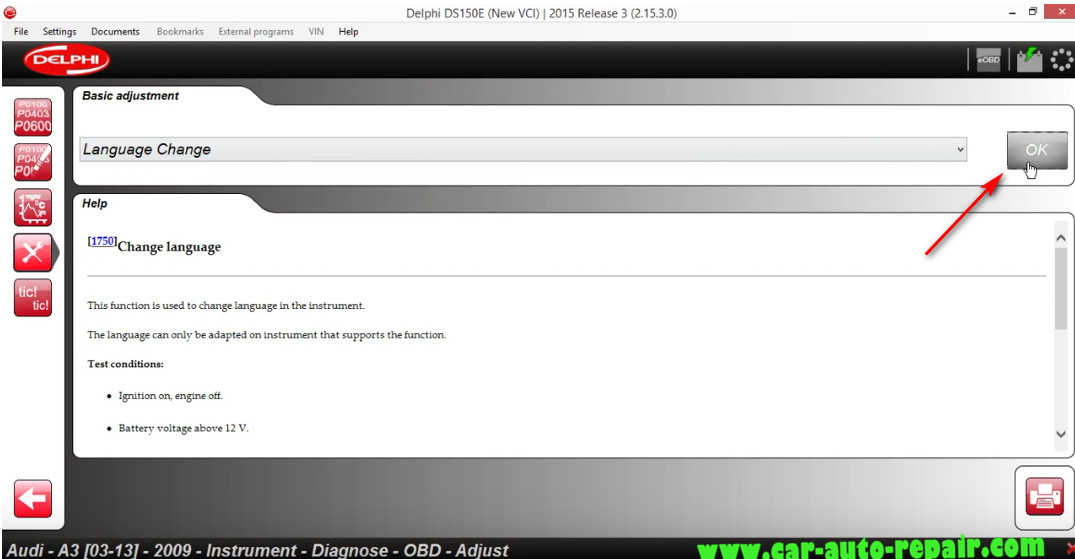 Here it prompt you to perform:
Engine off,ignition on.
With this function,it is possible to change language in the instrument cluster
Click "OK" to continue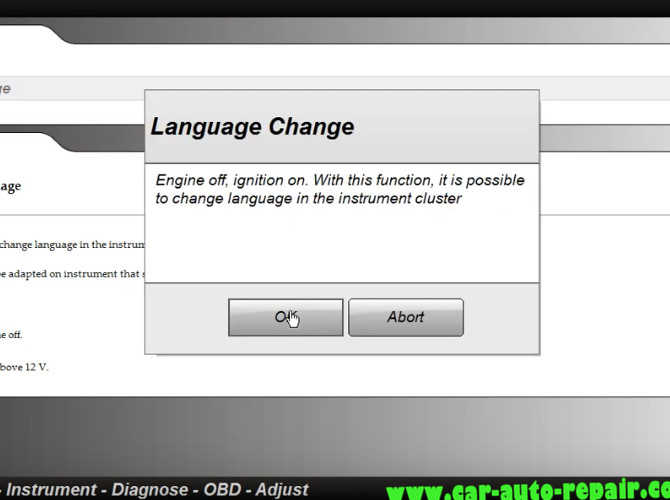 And it show the current language:German
Click "OK" to continue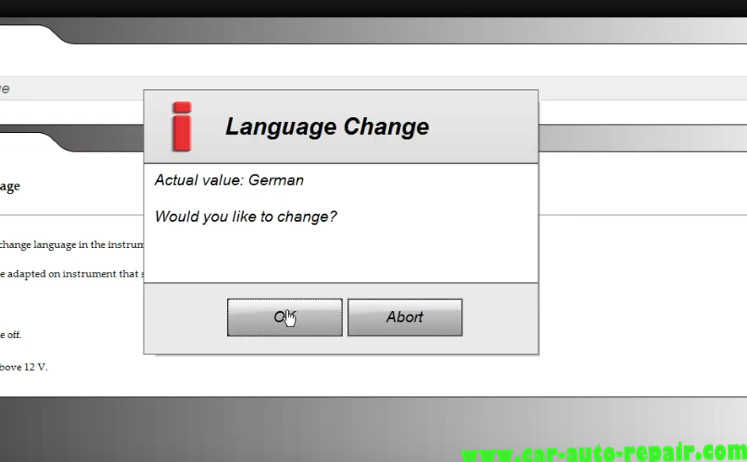 Now you can see the languages options you can choose:
German,English,French,Italian,Spanish,Portuguese
Here,select "English"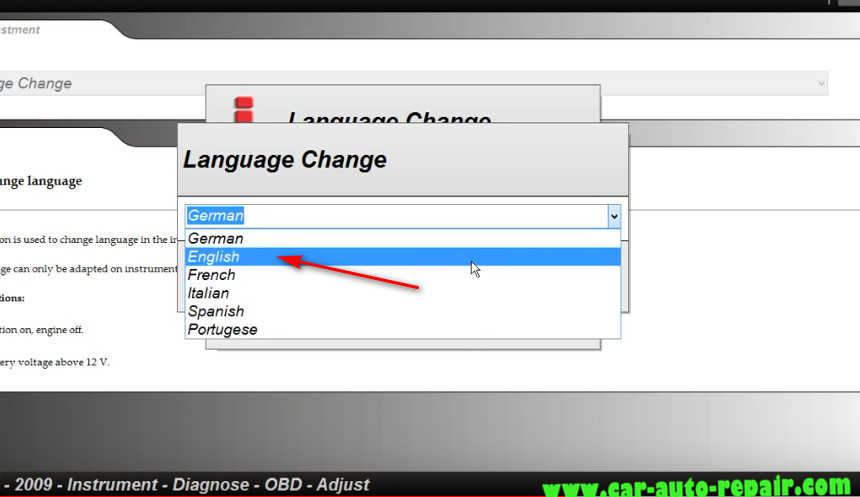 Click "OK" to continue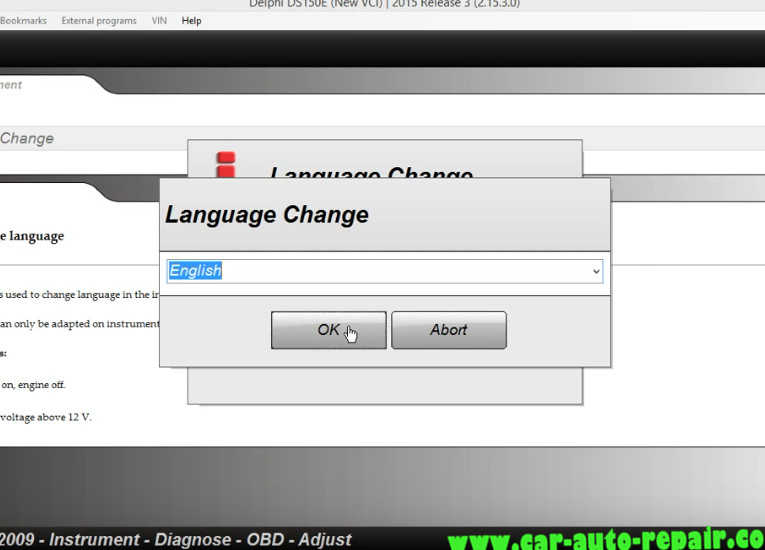 Now,it show the new value:English
Press OK to save the value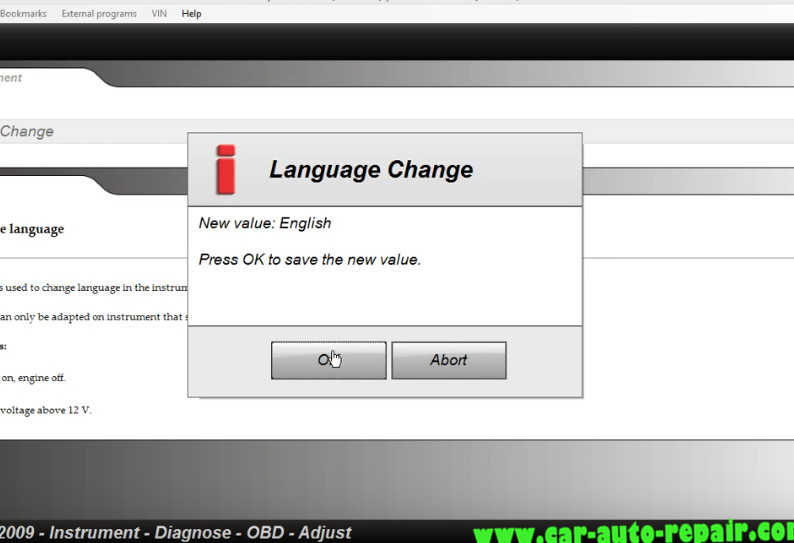 Function complete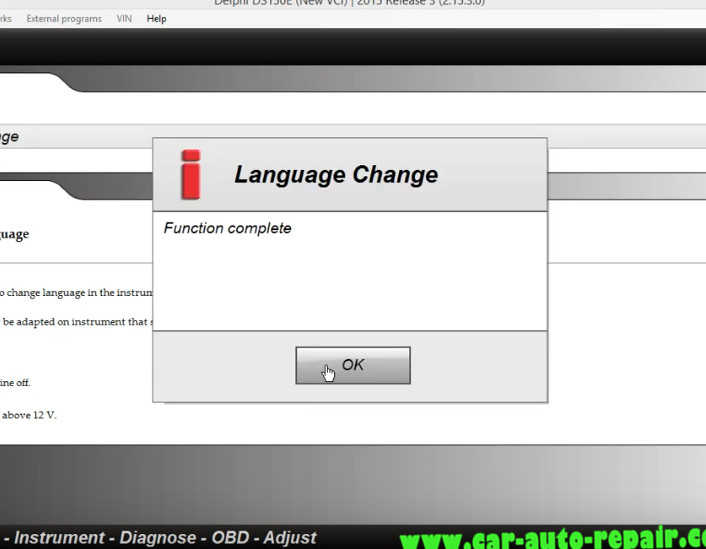 Done!