This article show a guide on how to use Delphi DS150E to read and clear trouble codes for Opel Zafira B 2007.
Preparations:
Autocom DELPHI DS150E Cars & Trucks Software Free Download
Guide:How to Install Delphi DS150E 2015.R3 Software
Procedures:
Connect Delphi DS150E hardware to Opel Zafira,and run the DS150E software.
Select car brand:Opel/Vauxhall,Model:Zafira B,Year model:2007(VIN 10=7)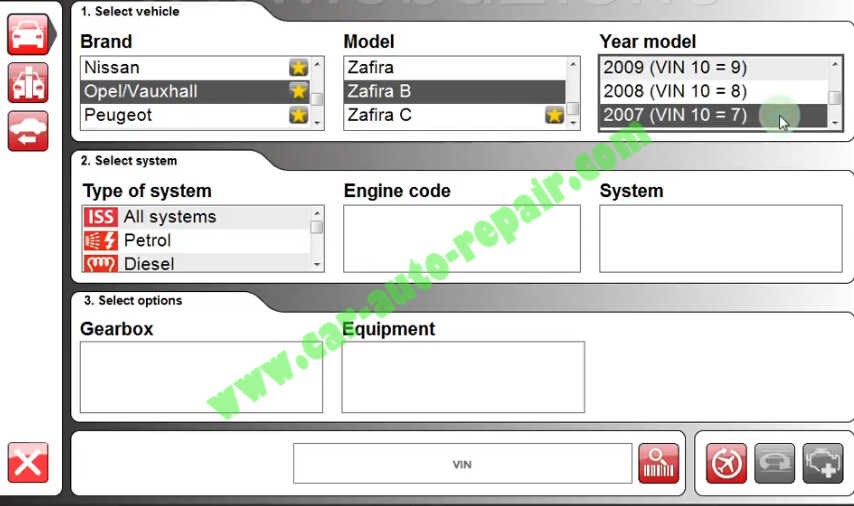 Select system "ISS All system",the click "ISS" button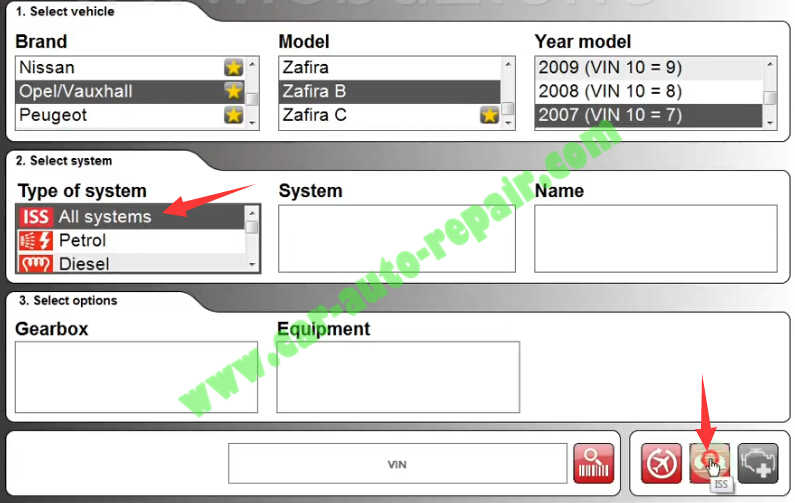 ISS-Intelligent System Scan
Choose the systems that you wish to search by system scan.Error codes are read from the system…
Here,select "Diesel",then click run button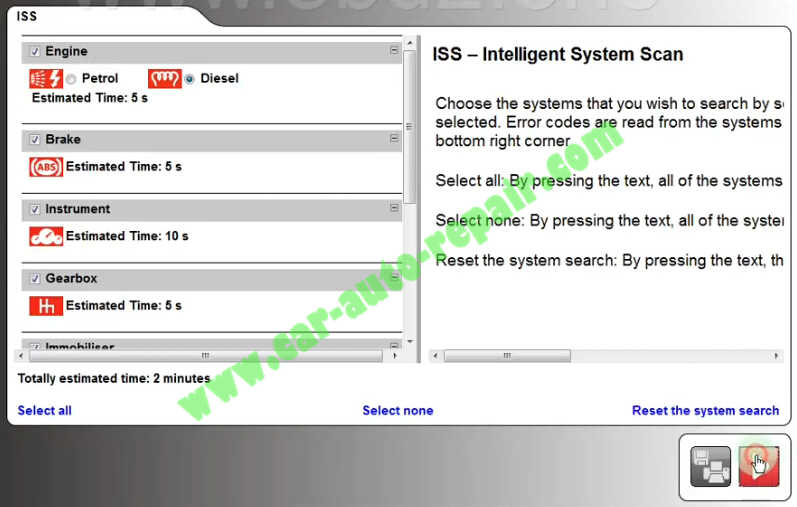 Delphi DS150E will prompt you to ignition on,then click "OK" to continue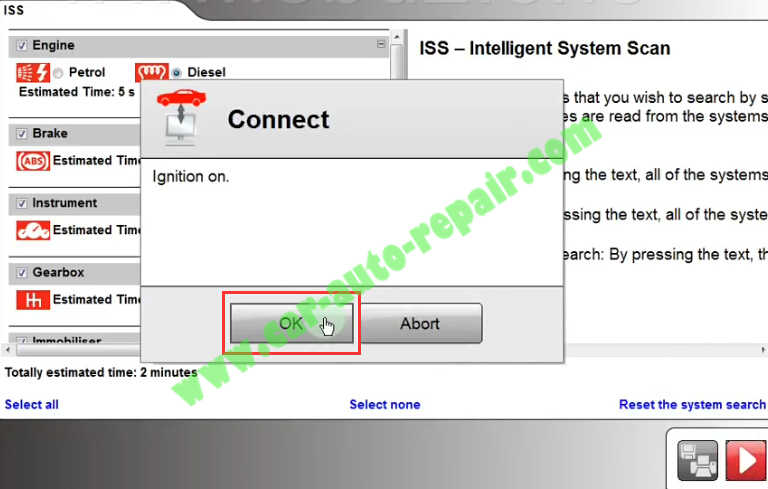 Now Delphi will search system one by one,please wait…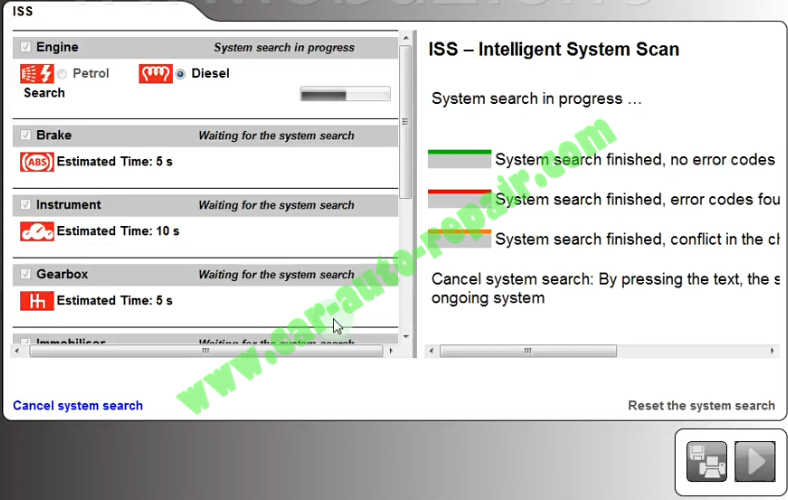 And then you can see the fault codes found in each system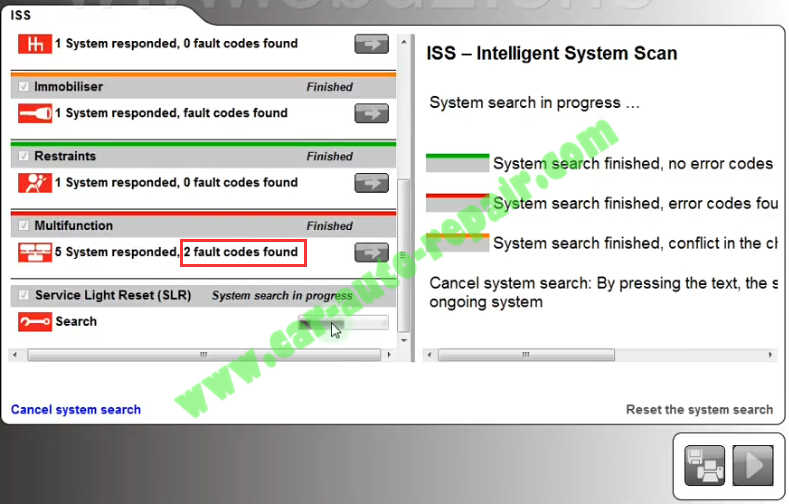 System search complete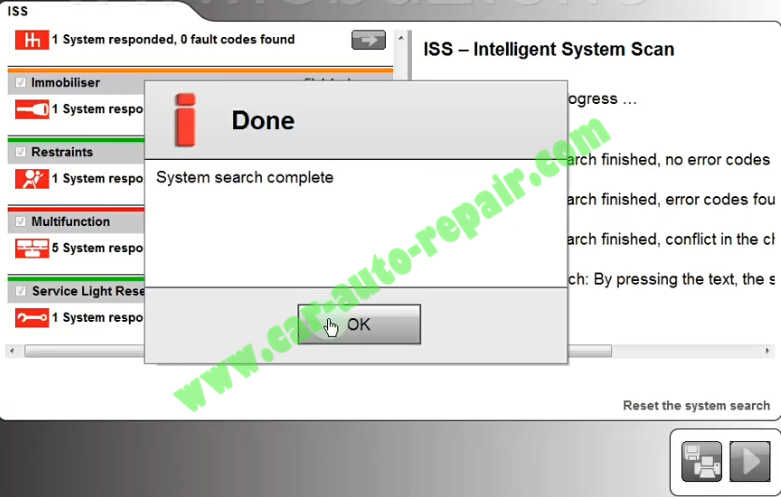 Click the arrow to get the DTCs detail information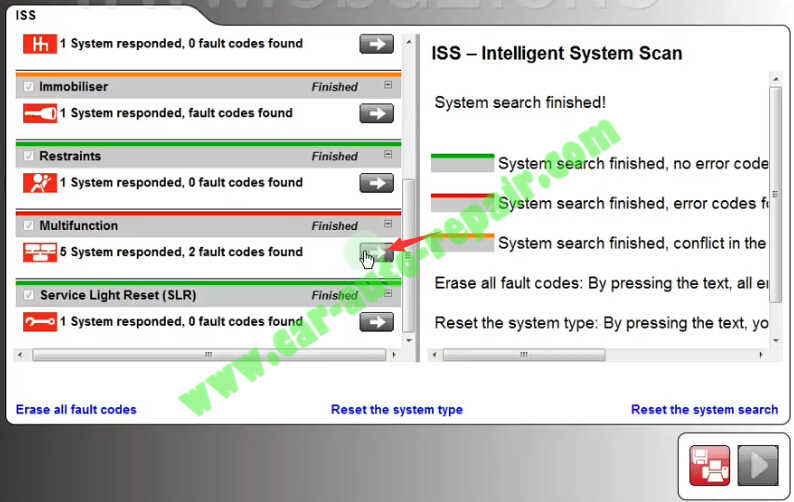 Here you can see two fault codes:
Rear Electronic (Rear electronics)-REC RZM Intedis-Rear electronic center (1 fault codes)
B3883-license plate lights,Malfunction,Permanent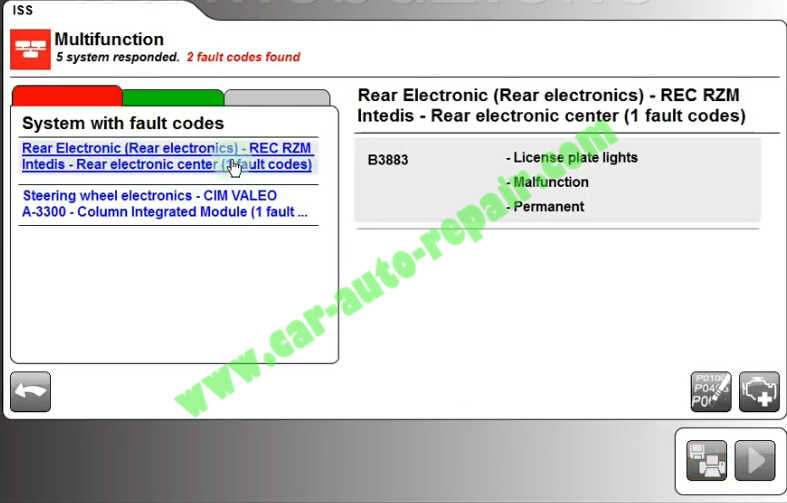 Steering wheel electronics-CIM VALEO-A-3300-Column Integrated Module (1 fault codes)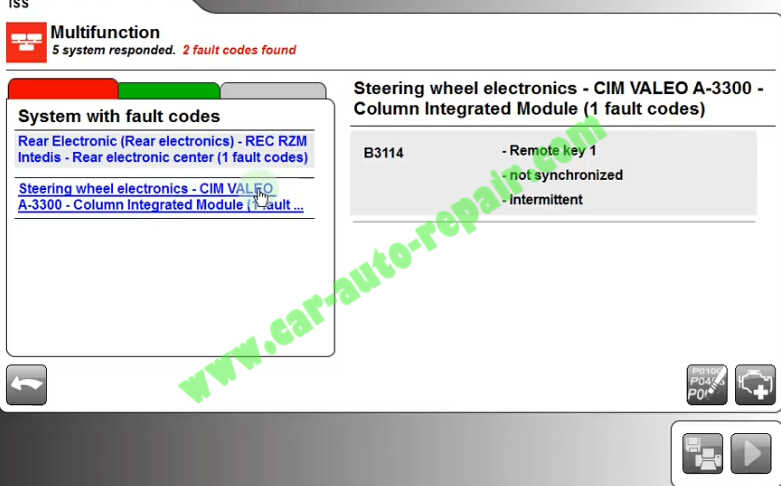 And check other two system fault codes
Immobiliser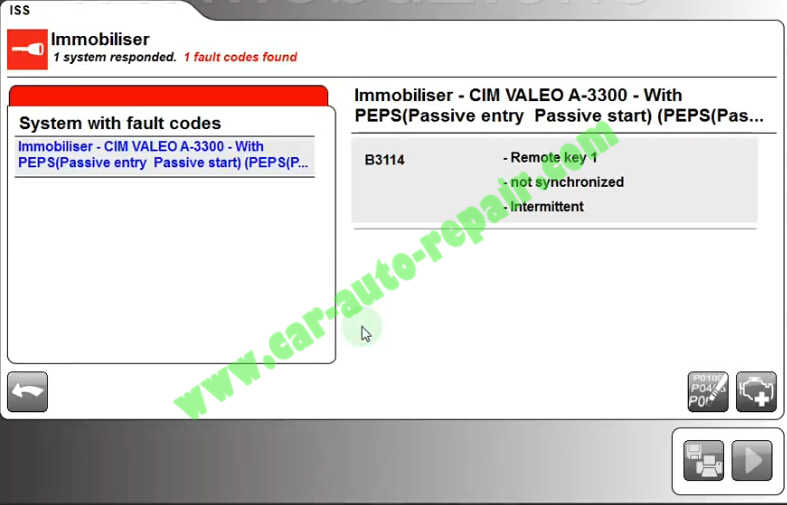 Engine (Diesel)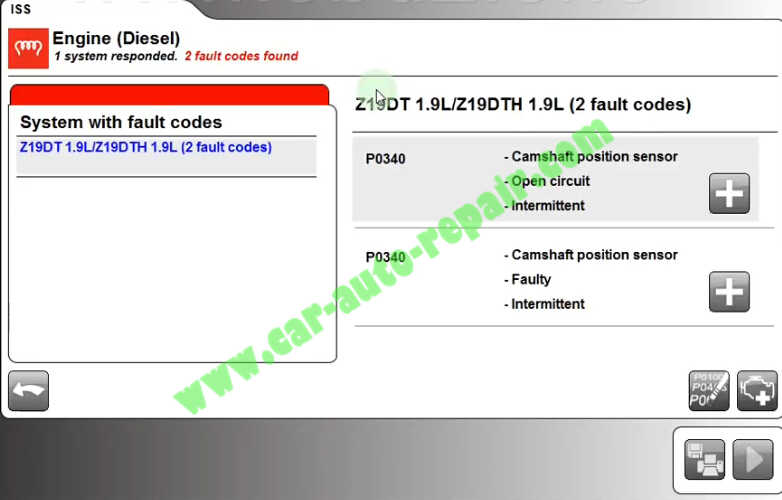 Click "Erase all fault codes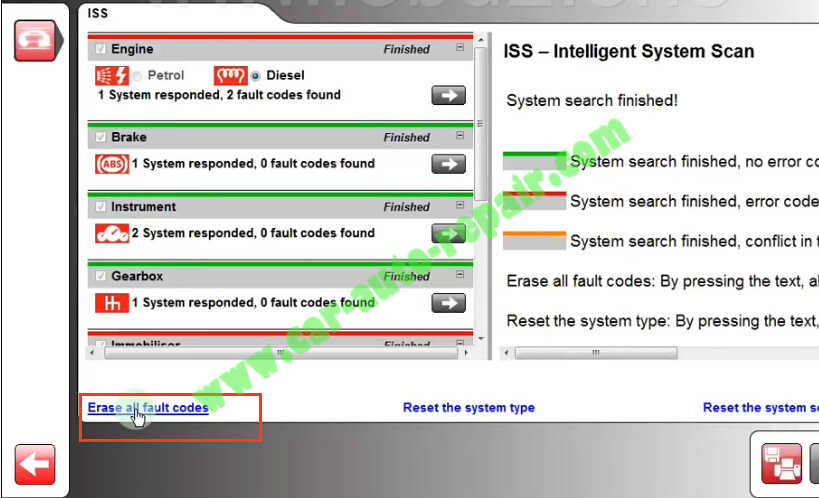 Fault codes in 3 system will be deleted
Fault codes can not be erased in an unsupervised manner in the following systems:
Multifunction-Rear Electronic (Rear electronics)-REC RZM Intedis-Rear electronic center
Manual deletion of the fault codes is required
Click "OK" to continue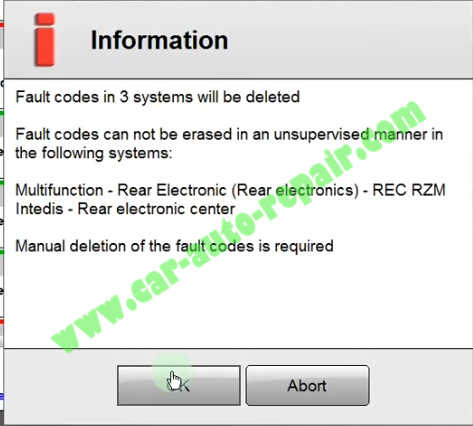 Delphi DS150E will delete each system fault codes one by one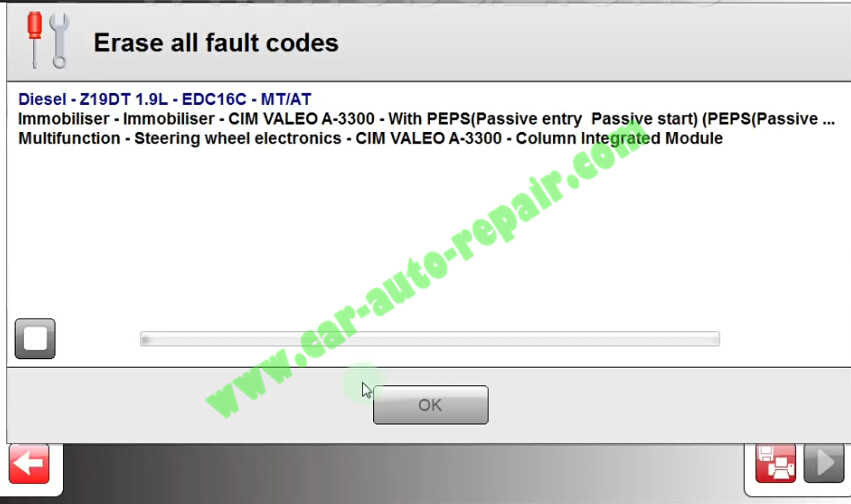 Operation complete.Fault codes deleted in 3 systems.
In 0 system there are still fault codes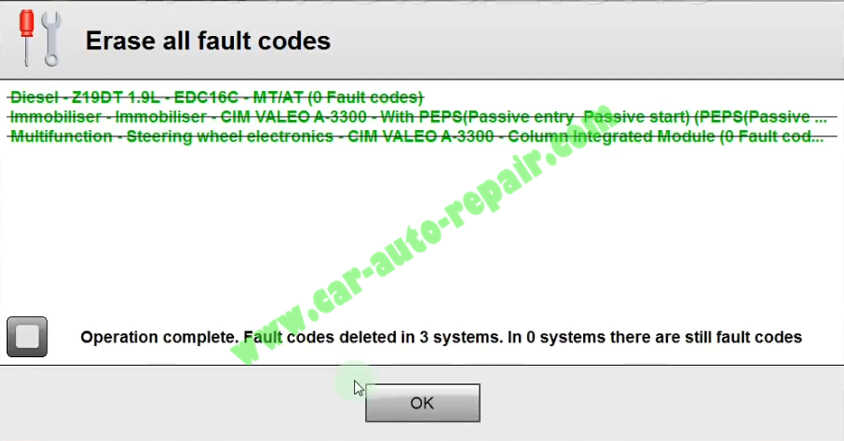 Click "OK" to finish operations.
Note:Before you clear DTCs,you would better to repair related problem,otherwise the fault codes will come back again.