EEPROM is hard to navigate,there are two scenarios for using EEPROM,one is if you want to add a new key using certain vehicles like BMW,Audi and Porsche,another is if you replace an ECU like the engine and need to read the old unit's information.This instruction show you guide on how to use Autel IM608 Pro EEPROM programming function to add new key for Porsche.For more repair case about Porsche,please refer to:Porsche Cayenne Repair Cases.
What you need in this case?
Autel MaxiIM IM608 PRO Auto Key Programmer
Procedures:
Remove chipset from Porsche immobilizer system.
Power Autel IM608 Pro and access menu to select "Programmer"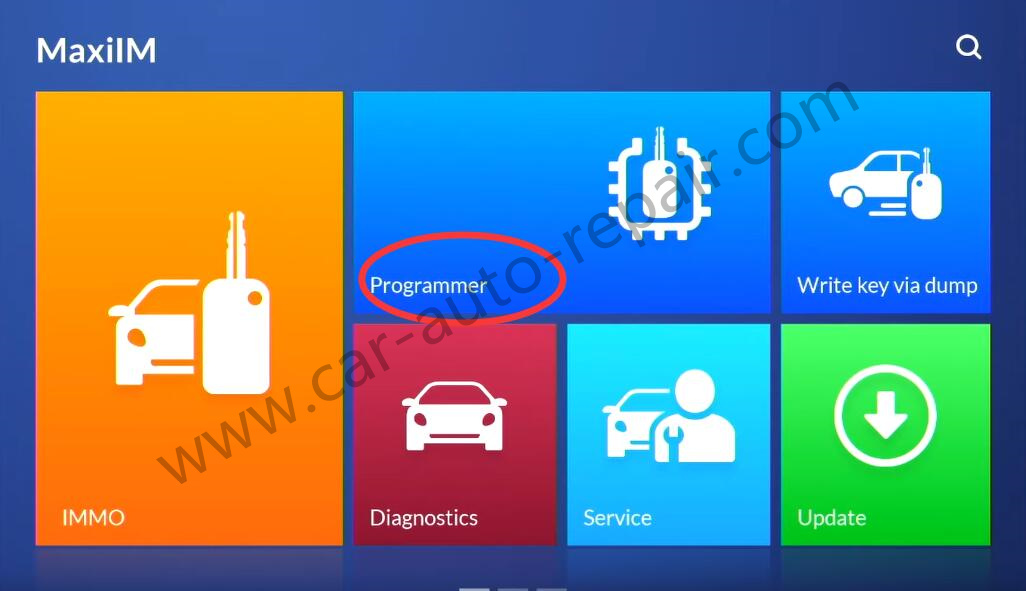 Select "Chip (EEPROM,MCU,ECU)"–>"Chip read & write"–>"Immobilizer"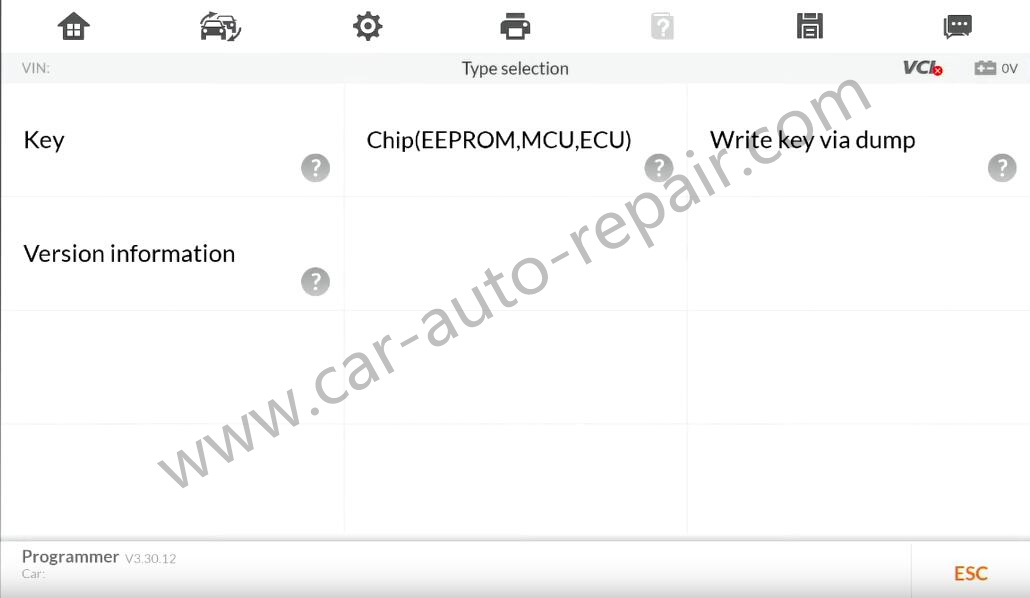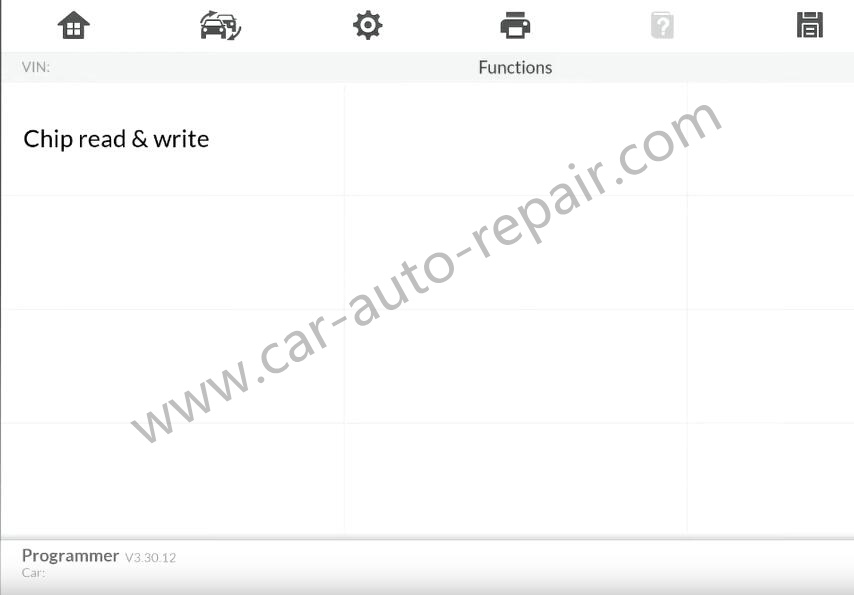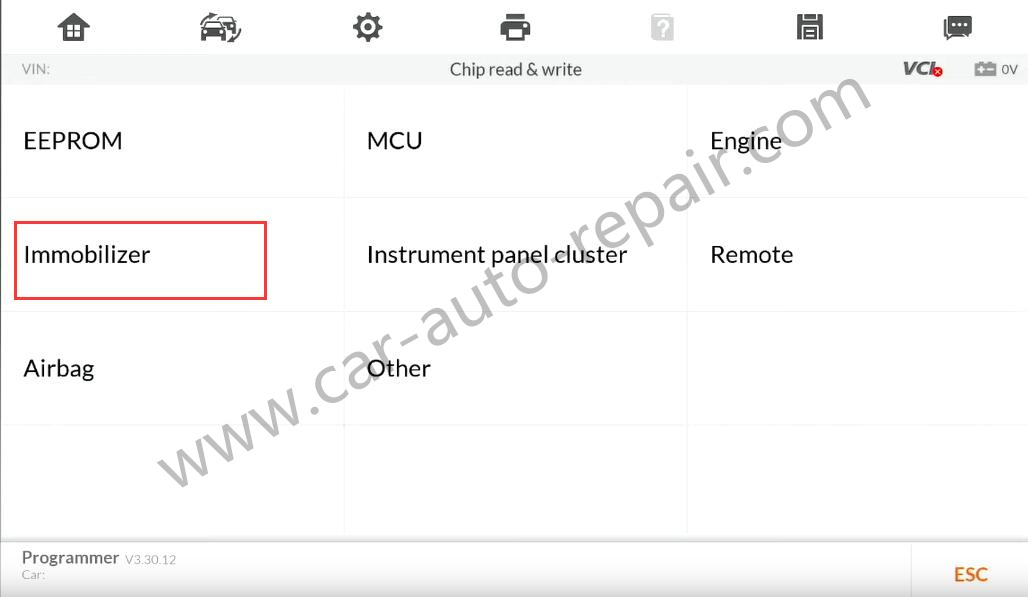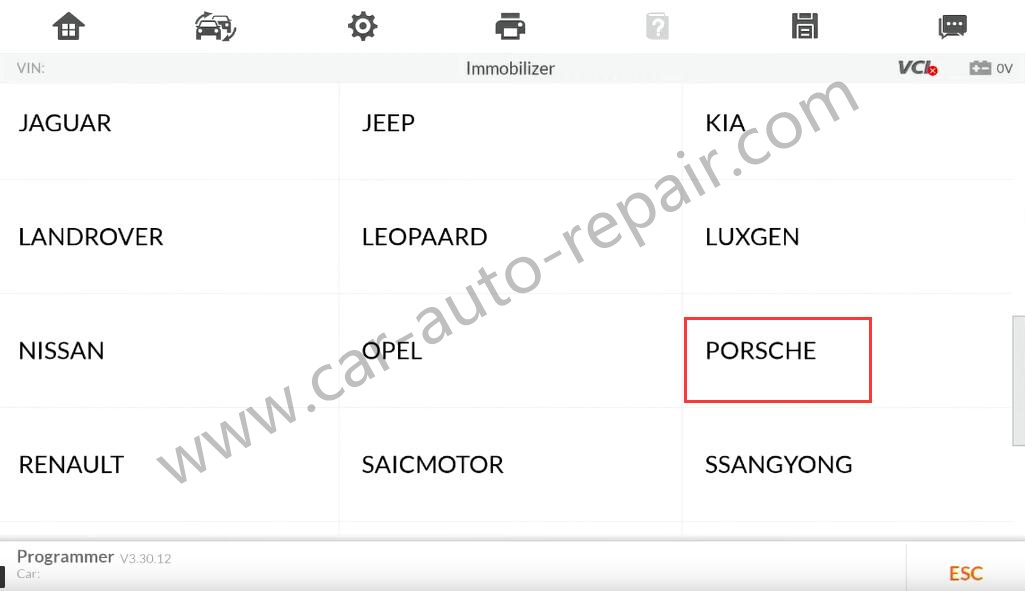 Select "BCM>5M48H>R(Back up)"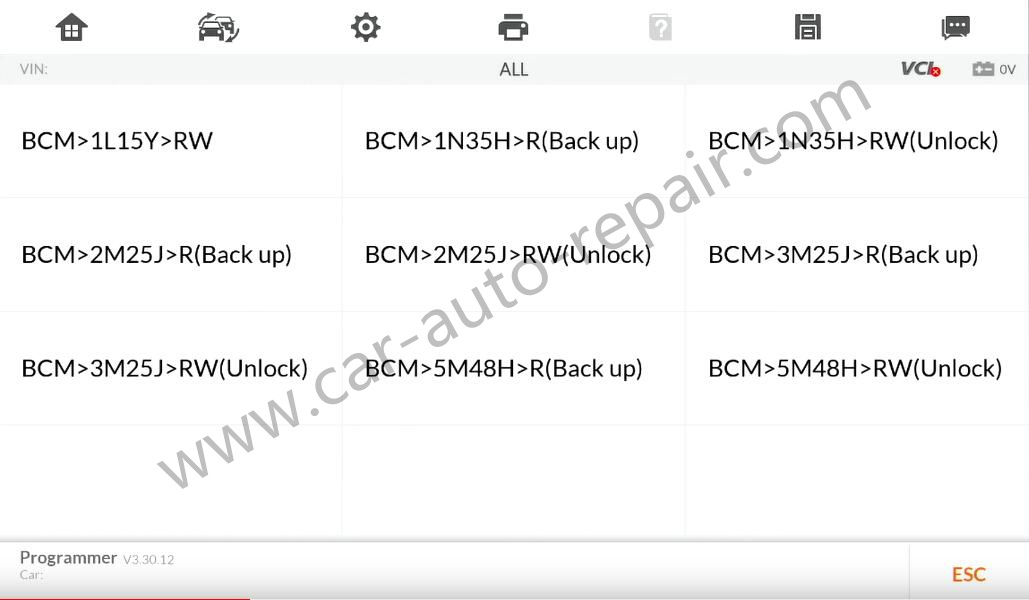 Select "D-Flash"–>"Schematic diagram"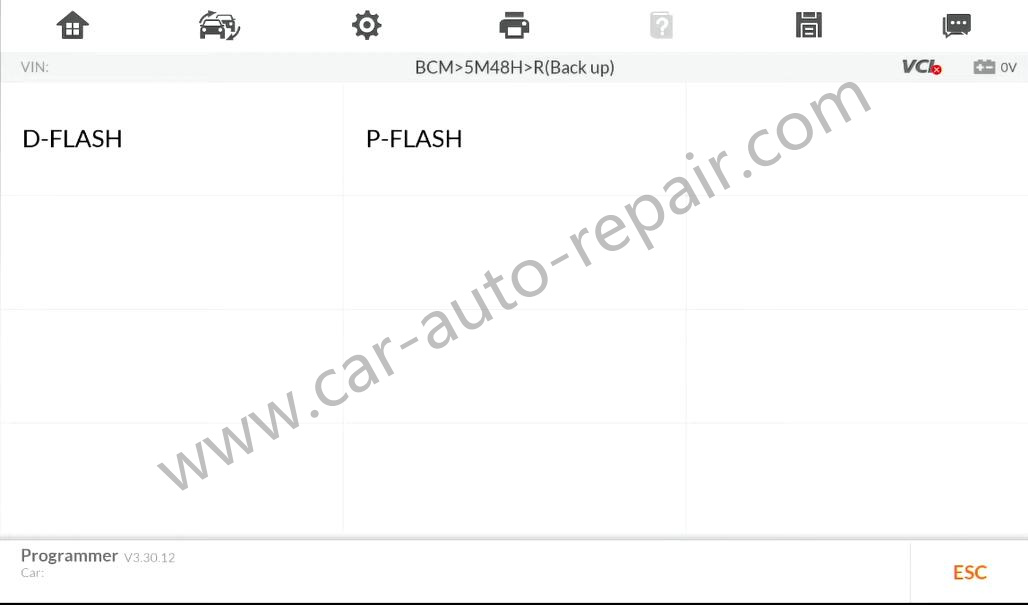 Now zoom in on the schematic diagram and study it closely to find the correct places to connect the wires.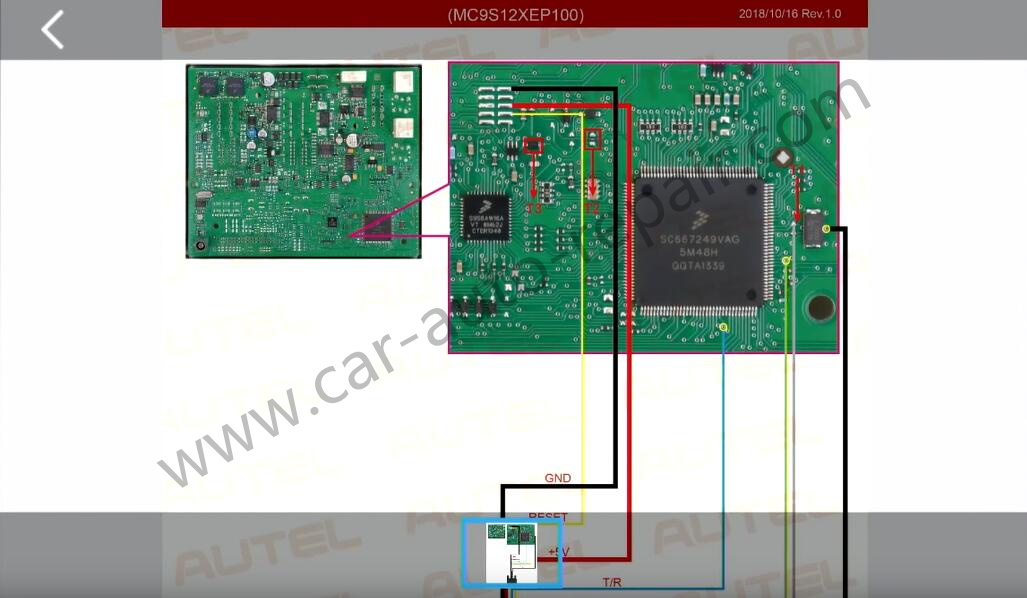 Operation guide:
1.In the first function execution,be sure to perform the BCM>5M48H>R(Backup) menu function
2.In the first function execution,be sure to read the D-Flash and P-FLASH data and back it up.
3.If the data backup fails,attempts to read with other menus are not allowed,otherwise data loss will be caused.
After removing the component from the vehicle,follow the steps below:
Step1:Important!
APA106 wire harness is only available for XP401/XP400 programmer;APA109 wire harness is only available for XP401 Pro/XP400 Pro programmer.
Step2:Check the circuit board of the current components,and identify the corresponding circuit board fro the pictures below.
Step3:Cut off the T1 wire,and remove the T2 and T3 components.
Step4:Wire harness extensions are forbidden.Ensure that there is no poor welding.Clear away welding stains with water for PCB cleaning.
Step5:Connect according to the connection method in the picture and read the data.
Step6:Upon completion of these operations,use a short wire to connect the T1 wire that was cut off to ensure that there is no disconnection;and weld the T2 and T3 components back.
Once the wire are connected,go back and select "Read"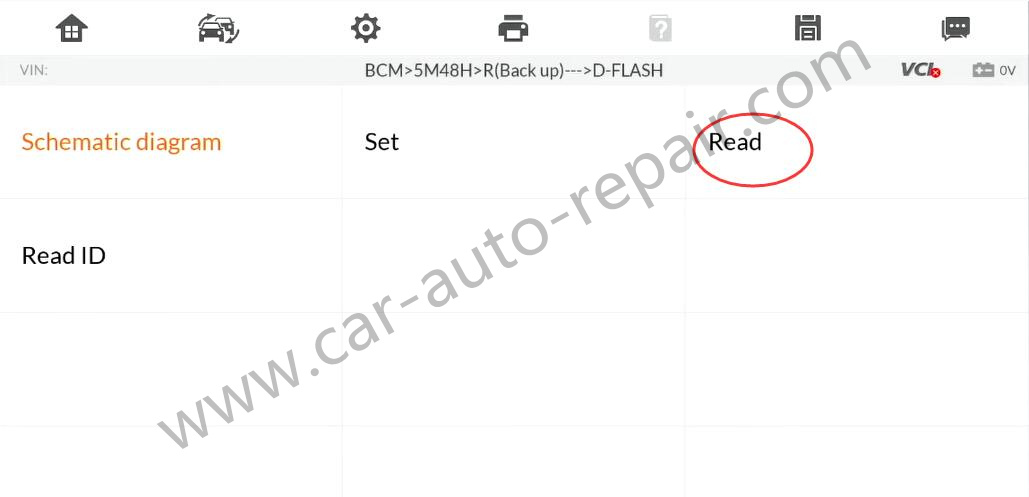 After reading finish,just input file name to save it on Autel IM608 Pro tablet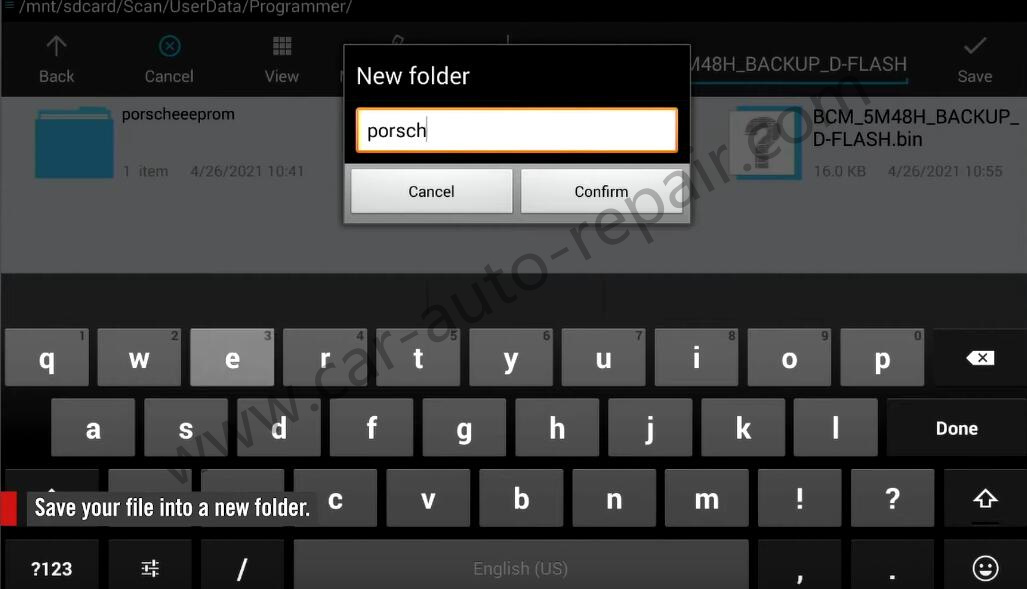 Back to home screen to select "IMMO"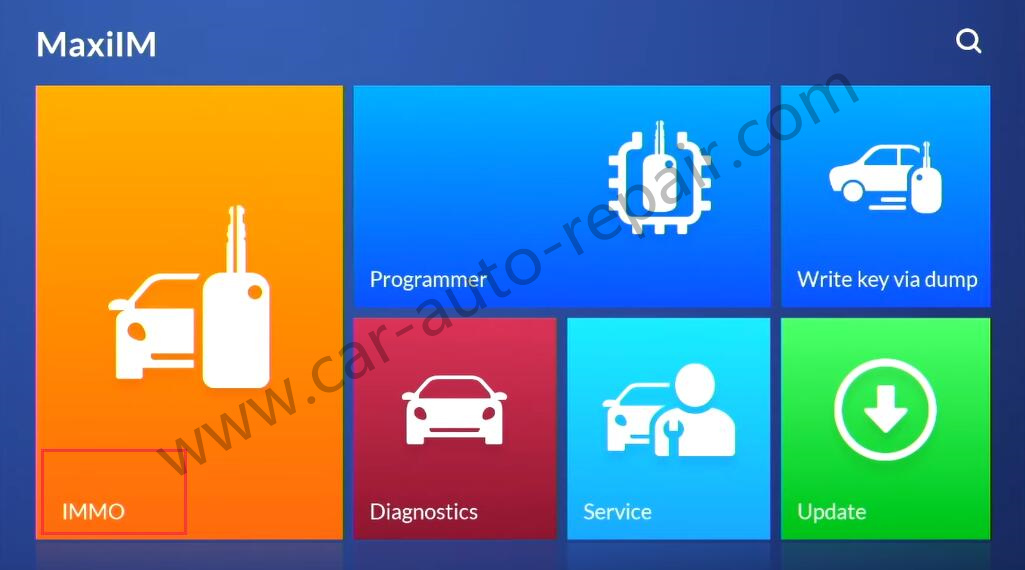 Then select "Porsche"–>"Expert Mode"–>"New Porsche"–>"Load EEPROM data"
Then select your Porsche BCM type "5M48H"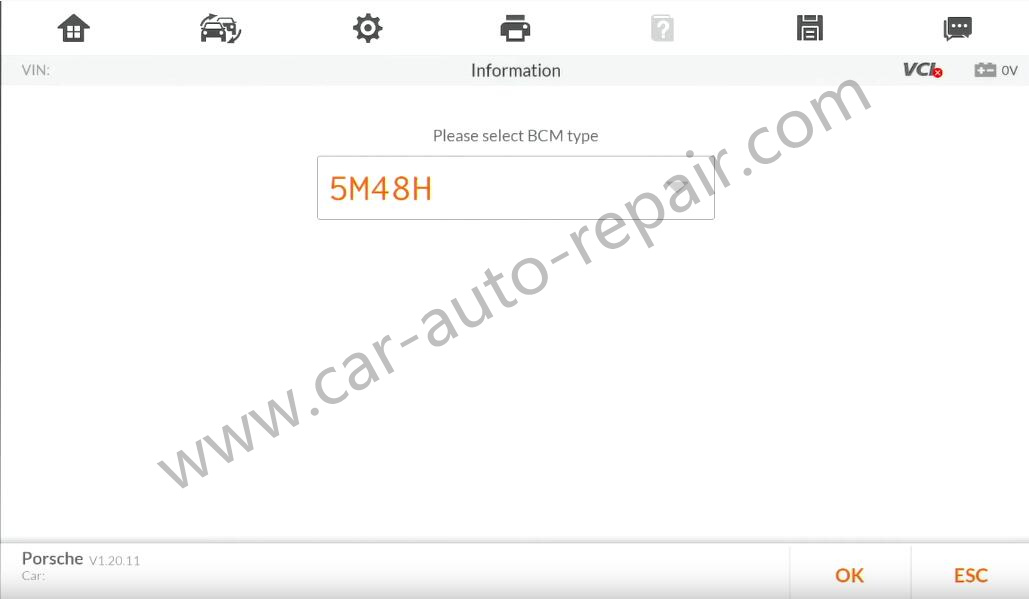 Select the D-Flash file saved just now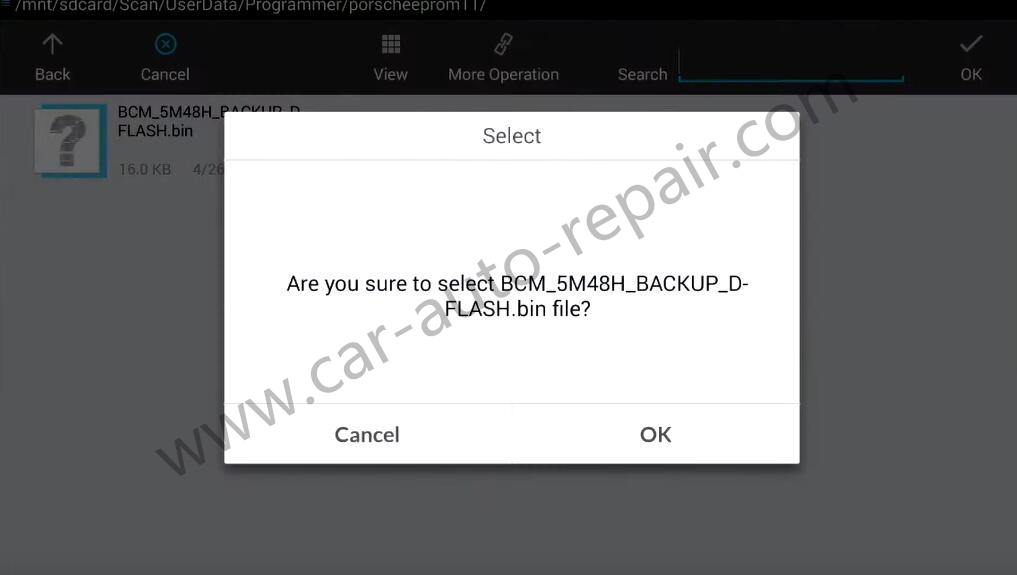 After D-Flash data loading,i will show the vehicle immobilizer information
Notice:Recommend you take a picture of this information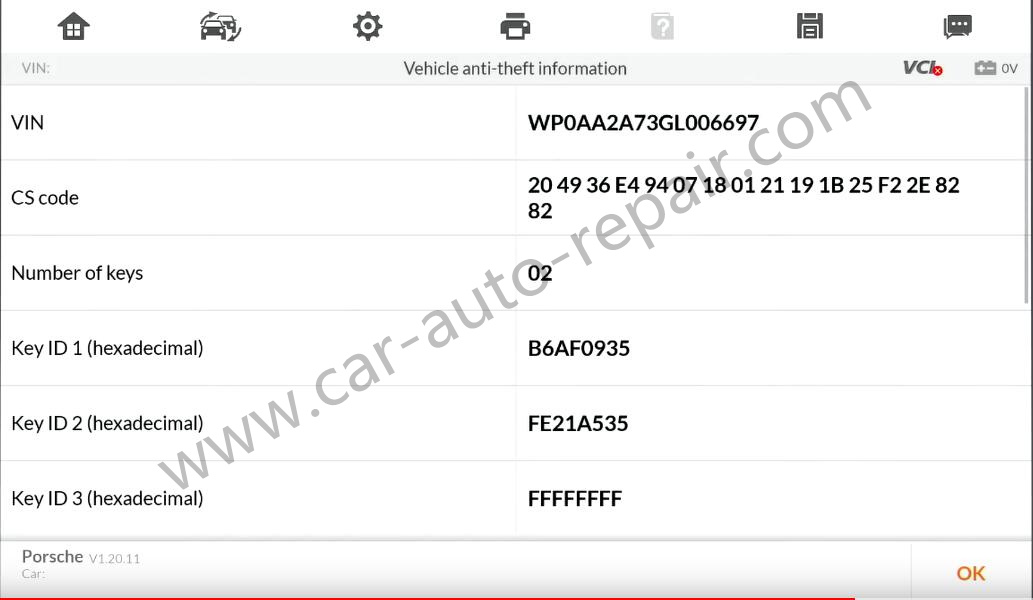 Put the blank key in the XP400 programmer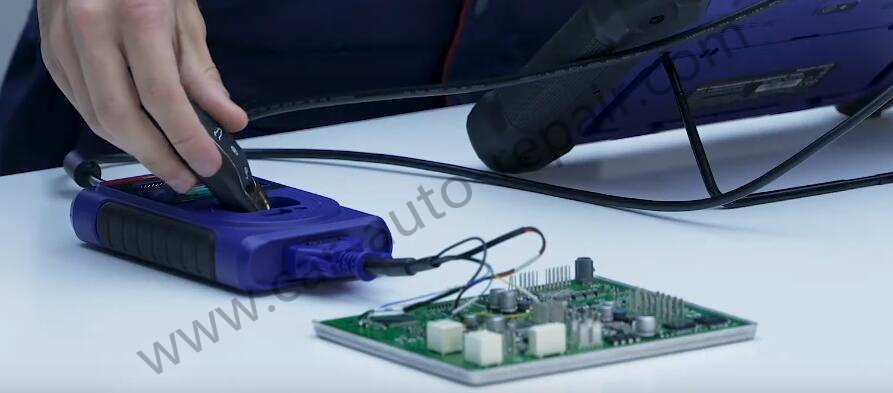 Click "Make dealer Key" and click "Yes" to continue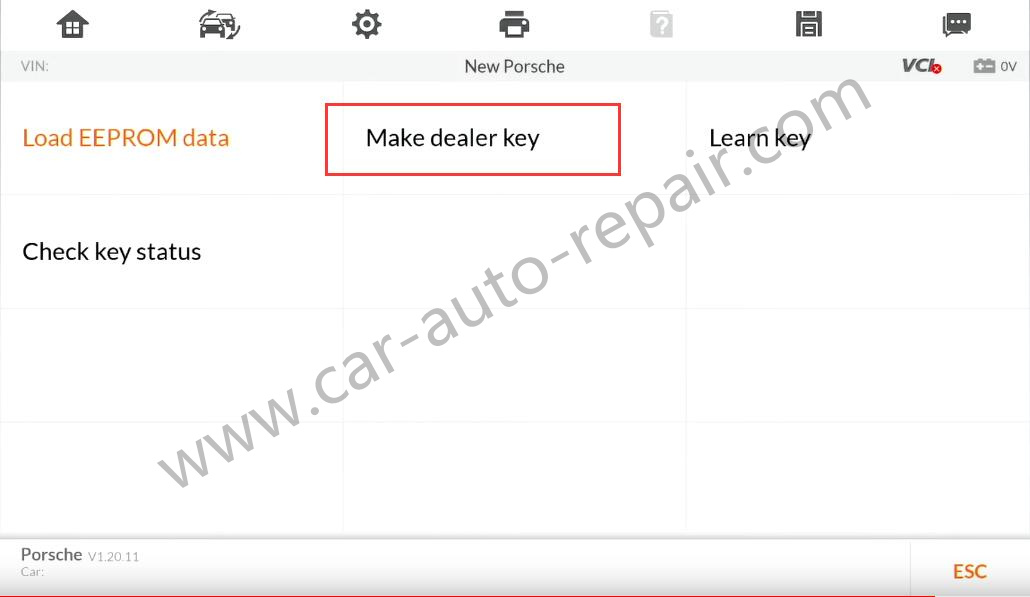 Make dealer key finished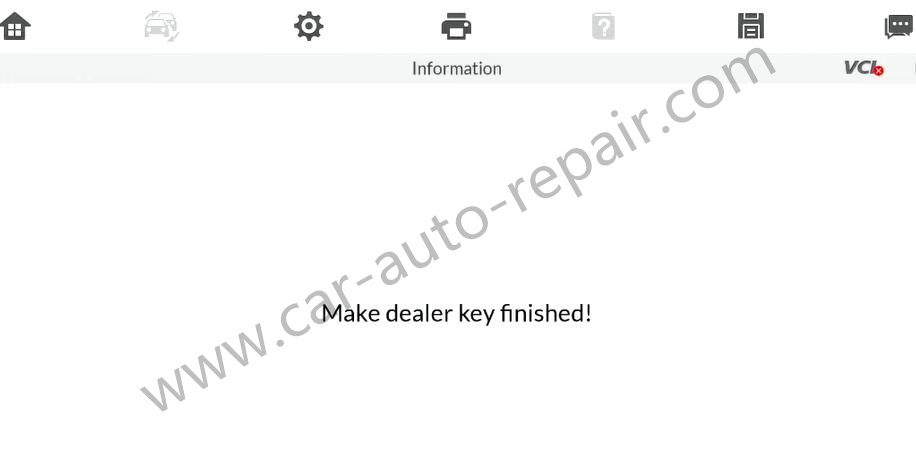 Once make dealer key is successful,then you can move on to key learning
You will need to connect your Jvci in to the obd2 port for this last step
More Autel devices real feedbacks,please refer to:Autel Devices Feedback
(Visited 312 times, 3 visits today)