In this post we are going to tech you how to use Launch X431 to perform air volume leaning for Nissan Maxima 2017.And for more Nissan repair,please check:Nissan Trouble Repair.
Procedures:
After you build connection between Nissan and Launch X431 Throttle,enter vehicle menu to select "Nissan"–>"The Vehicle With 16PIN"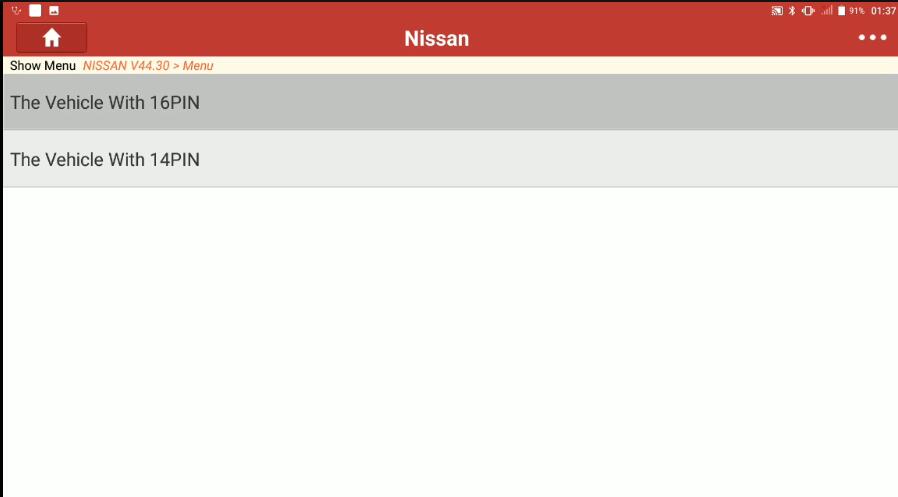 After confirm vehicle information,select "Automatic Selection(VIN)"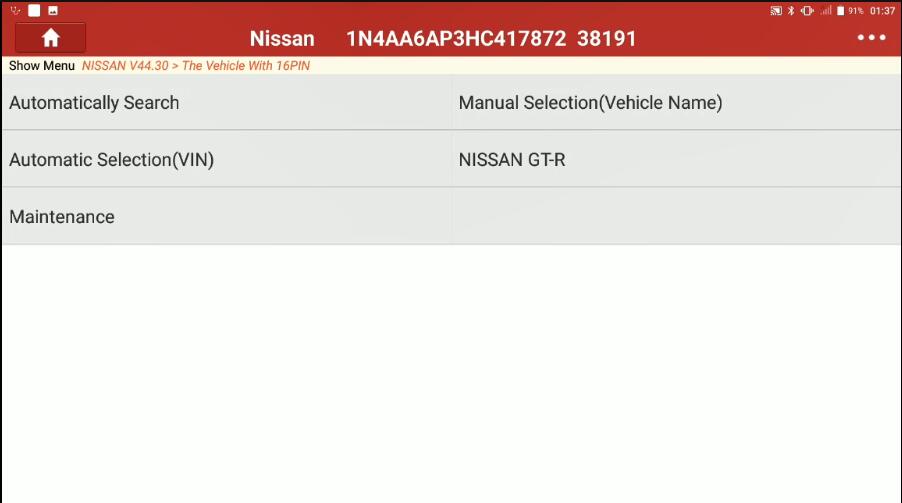 Confirm your vehicle VIN,model and year,select "OK"
Select "ECM(Engine Control Module)"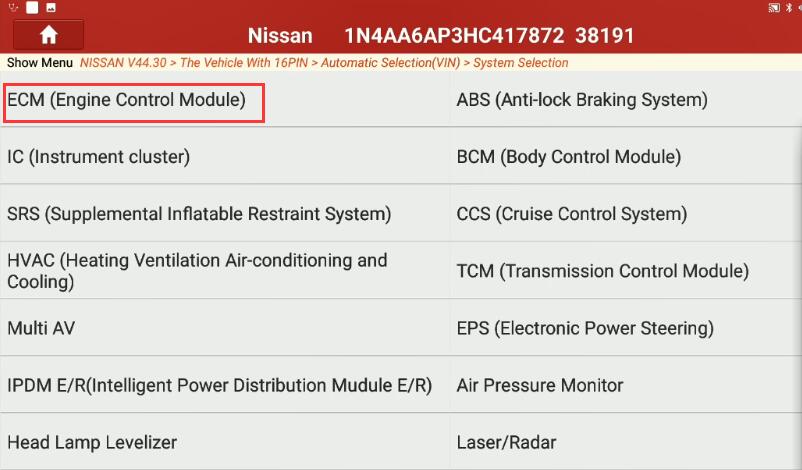 Select "Special Function"–>"Idle Air Vol Learn"
This function allows the ecm to learn the position of the IACV-AAC which maintains proper engine speed at idle! Always perform this mode after replacement of IACV-AAC valve,throttle body,ECM or when idle speed or ignition timing is out of specification.To confirm the vehicle condition such as coolant temperature to perform this operation,service manual must be checked for the detail.
Click "OK" to continue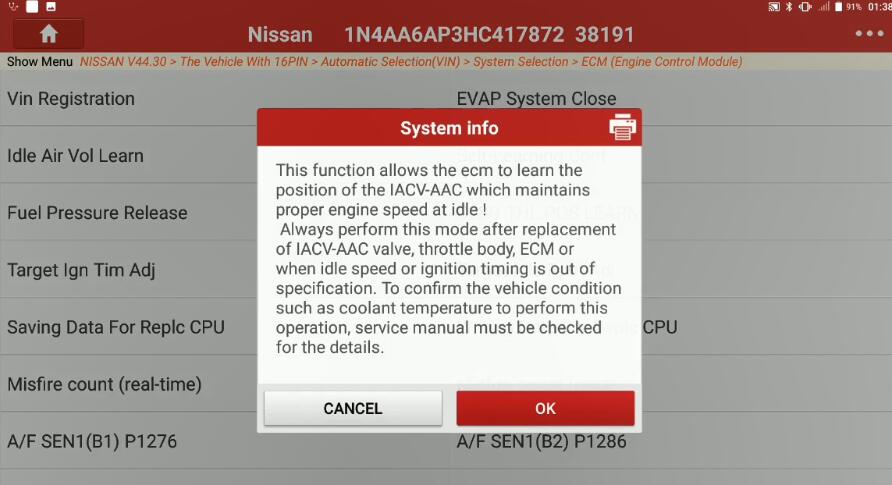 After then,for self learn,select "Automatic Matching"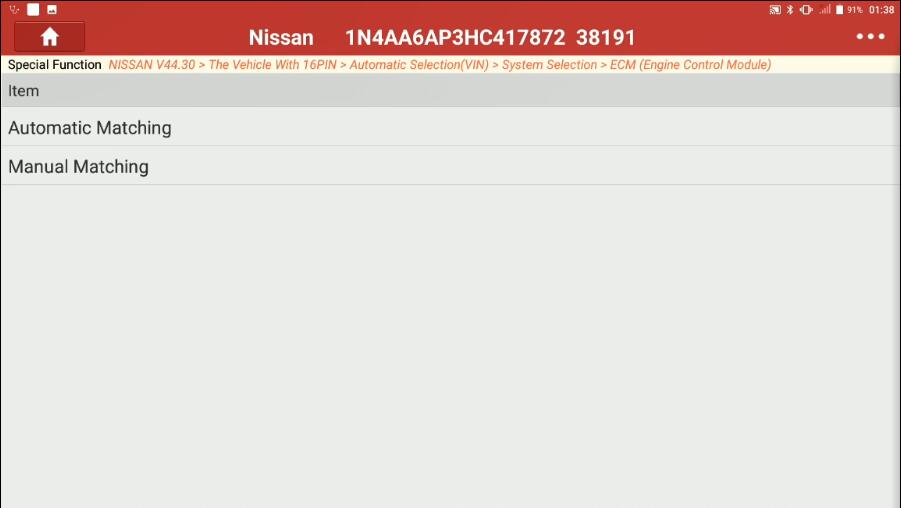 And then click "Start",it will begin idle air vol learn,and then just wait for process finish.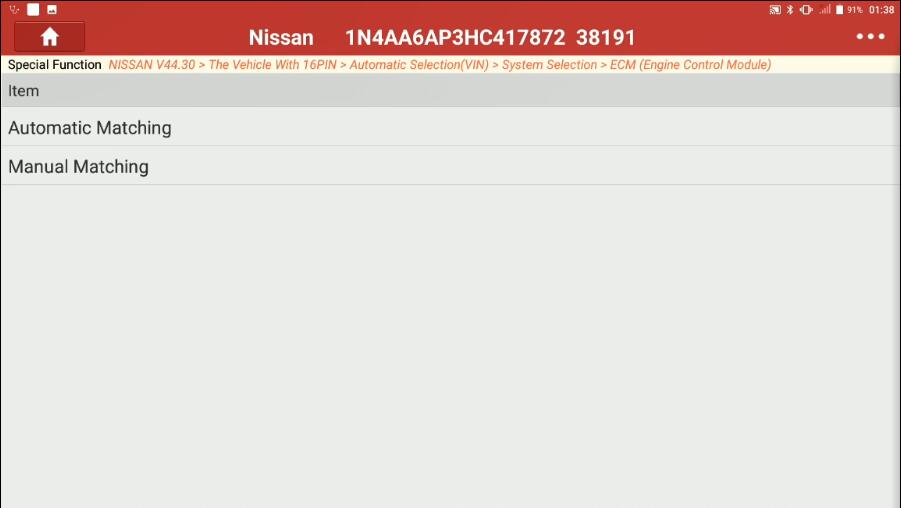 And for Manual Matching,please follow below steps: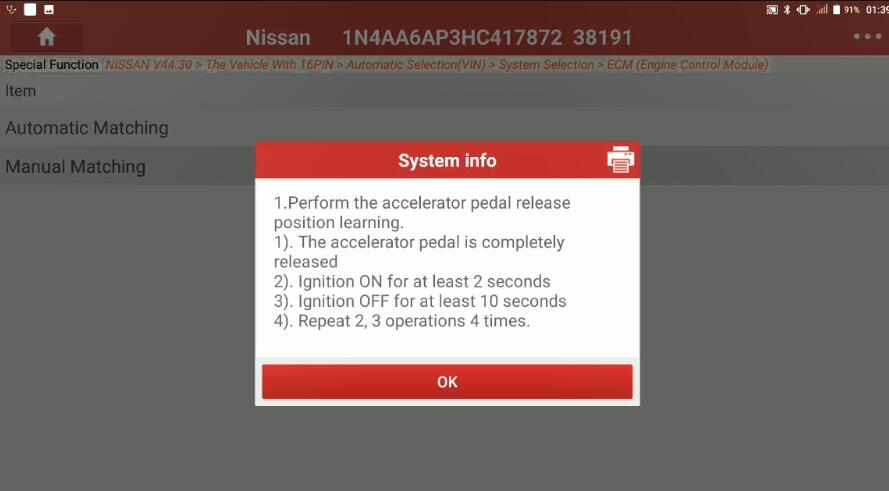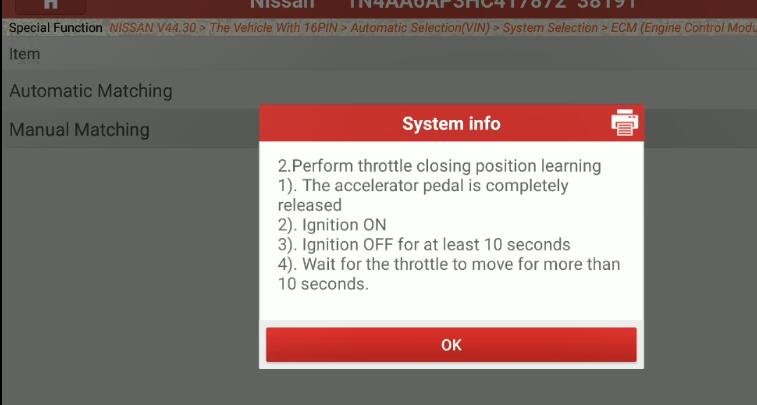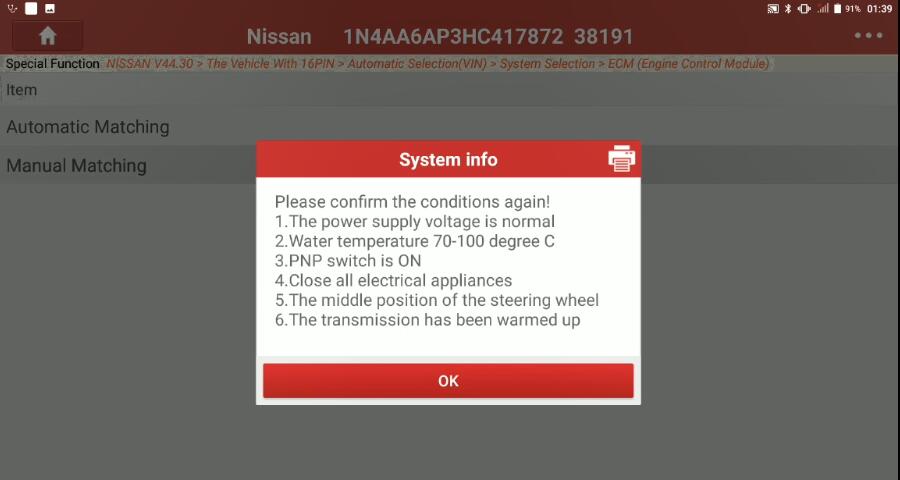 Then follow instruction to select "OK"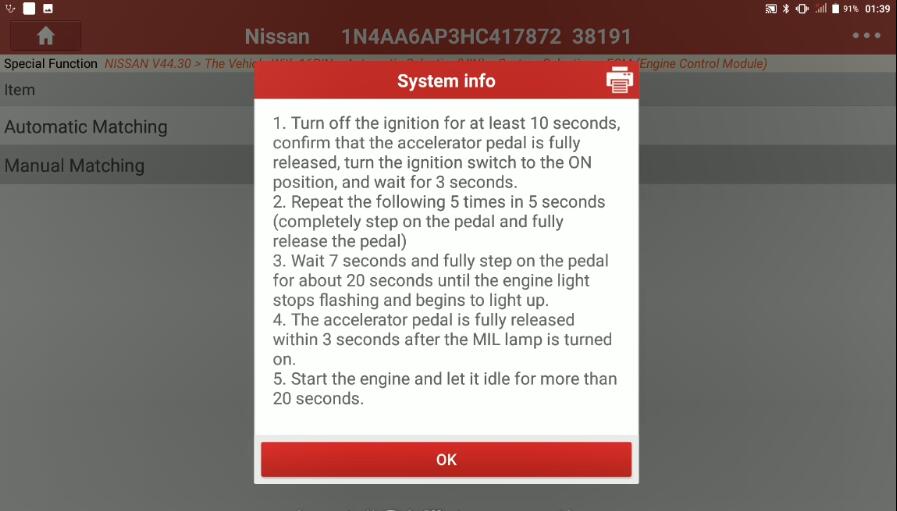 Done!
More Launch X431 Training article,please check here:Launch X431 use guide
(Visited 54 times, 1 visits today)