Here is a post show a guide on how to open a GS-911 .CSV log file and view the real-time data,using the free Live-Graph application. There is absolutely no requirement to use Live-Graph to view or plot CSV data… it is easy to use for those that are challenged by such tasks
BMW GS911 Related Content:
BMW GS-911 Motorcycle Diagnostic Software Free Download
How to Install BMW GS-911 on Win XP/7/8/10
LiveGrahp.2.0.beta01.Complete.jar Download:
https://mega.nz/#!6ktTlCbI!V-4_Js_9tLyM6sYtFJcYD7yx3G9_7GJXH5WSlx205DY
Note:Before you run the jar file,please configure your java running environment.
Procedures:
After downloading the application,simply double-click "LiveGrahp.2.0.beta01.Complete.jar"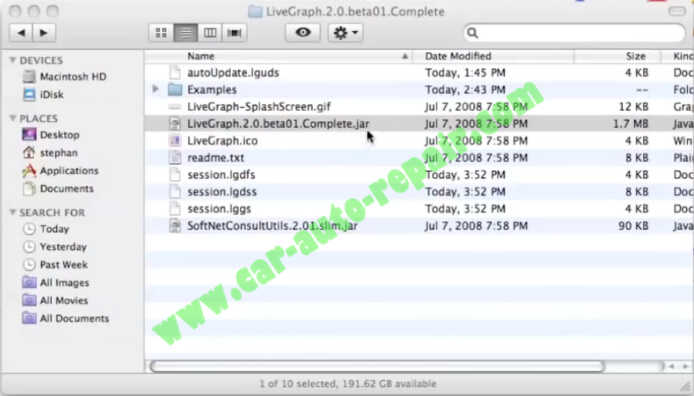 It will start the application,once it's running,click on open.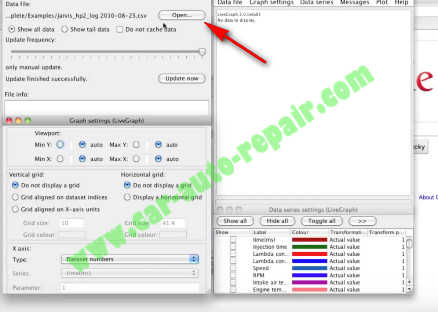 Select CSV file at "File Format" area.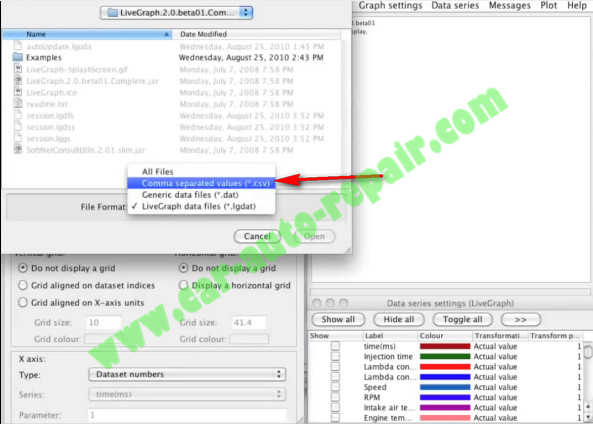 Here I select a example CSV file that I have already stored in my example folder,then click "Open"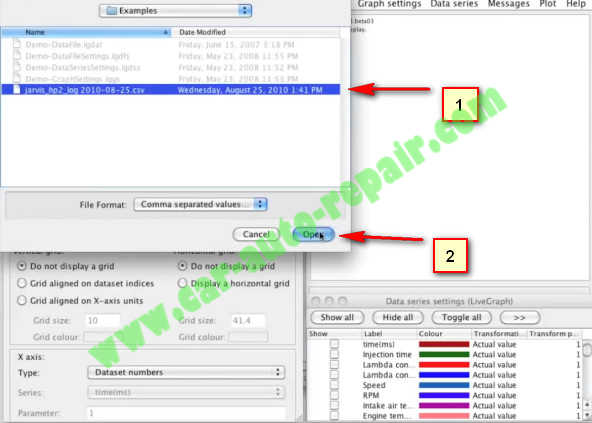 I am going to drag the plot window to enlarge it so we can see the graphs.So we can see more of the variables.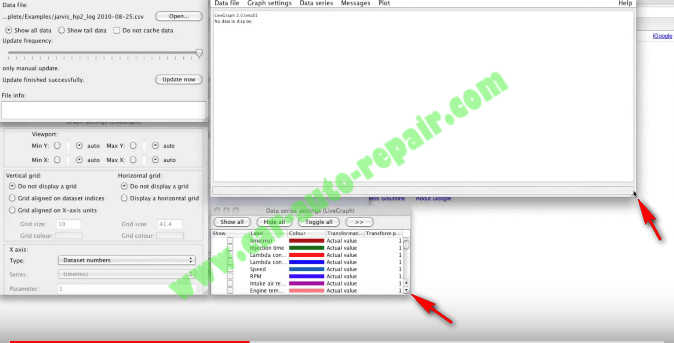 Here you can select the data from the "Data series setting" window,it will show the graph on above window.

Lambda control factor data graph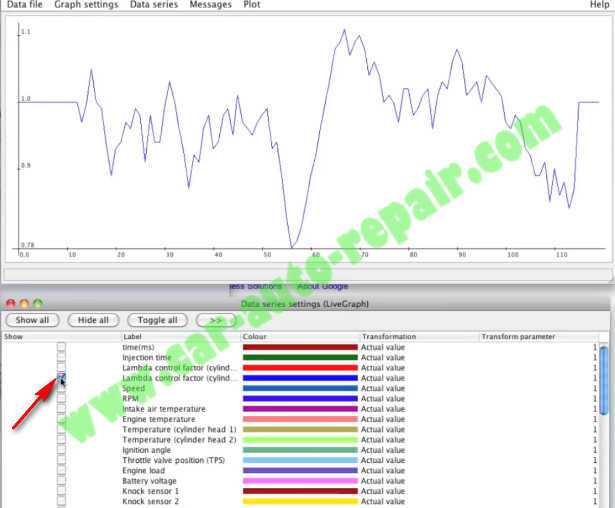 RPM data graph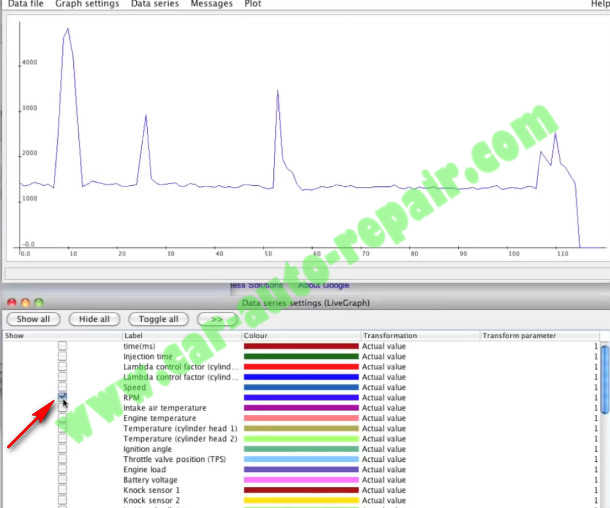 Injection time and battery voltage data graph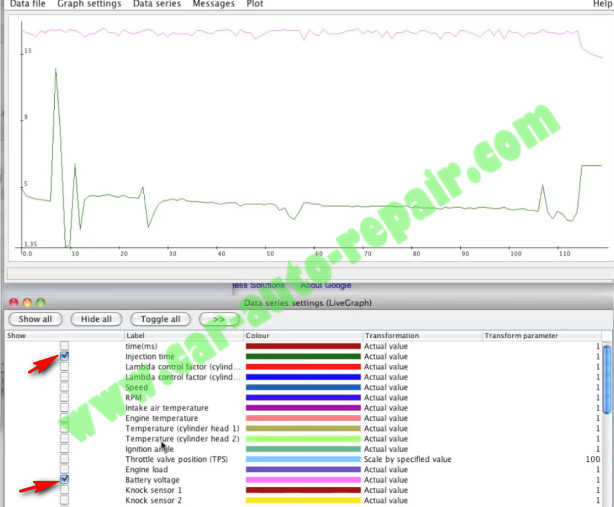 (Visited 95 times, 1 visits today)